News Update - Mar 20th, 2015
• Congratulations to Aideen Rafferty and Siobhan McCormack with their costume "Building Blocks" on being a wild card pick for the Junk Kouture Final. A team from Junk Kouture with model Glenda Gilson made a surprise visit to the school to announce the decision (Photos below).
• Drama reheasals continue. Singing in the Rain runs from Tuesday, 24th to Friday, 27th March.
• Well done to our sports teams this week. There were soccer, golf, basketball and hockey matches. The 3rd Year hockey team have reached the semi-final.
• The school's annual Intercultural Day occurred on Friday, 20th. Girls from various nationalities presented food and dress from their native countries. An International World Cup also took place.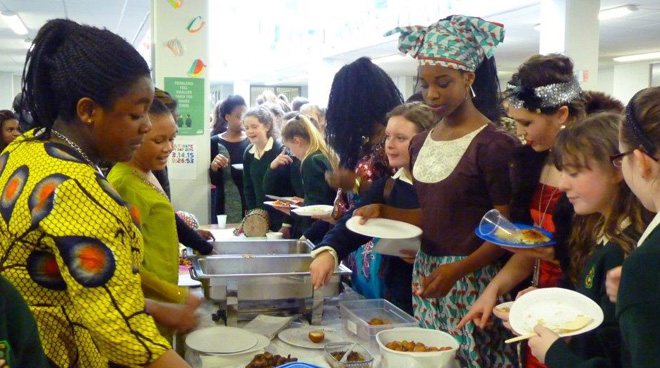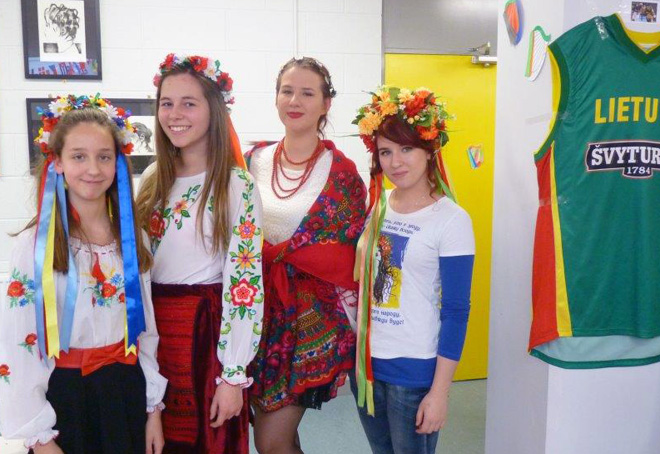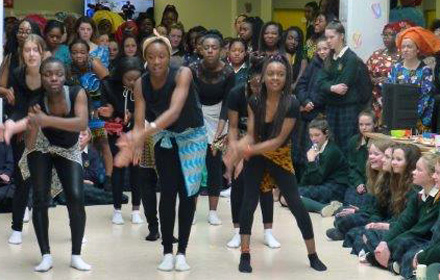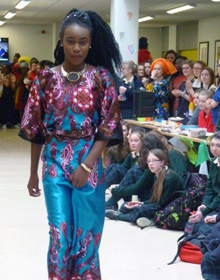 • Seachtain na Gaelige also took occurred this week.
• French Week was also marked by a number of events.
• Ms. Claire Murray gave a series of talks to Chemistry students on "Careers in Chemistry"