News update, Feb 28th, 2014
P.E. teachers and staff involved in extra curricular sports received CPR training (including Defibrillator training use) this week.
Senior Year Music students attended the National Concert Hall to hear a live performance of their Leaving Certificate set works.
Well done to our soccer, basketball and hockey teams on their performances this week. The First Year Basketball team won convincingly. The second year hockey team was defeated in their semi final after a penalty shoot out.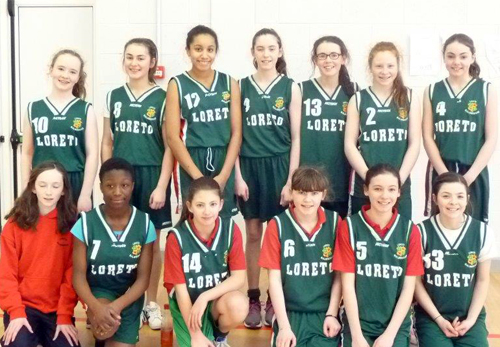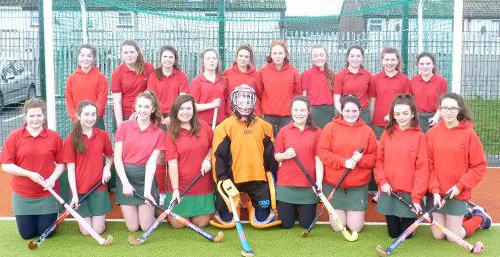 The First Year History trips to Monasterboice, Mellifont Abbey and Newgrange took place this week.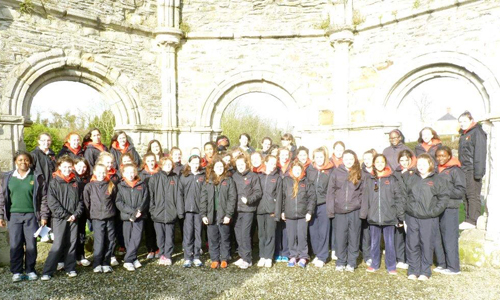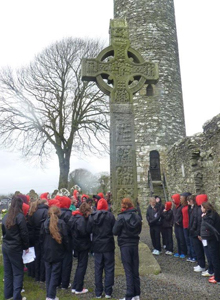 Transition Year Art students had a photography workshop this week.
The Assessment Tests for incoming students, September 2014 took place on Friday, 28th February.
Well done to our students participating in the Leinster Debating competition. They are Niamh Egleston, Sophia Donnelly, Alice O'Neill, Eryn Devine, Fiona Garvey and Katelyn Conway McLaughlin. Sophie, Alice and Fiona have reached the quarter finals of this prestigious event.
Congratulations to Seanna Guildea and Sarah Redmond on winning DCU Scholarship awards based on their excellent Leaving Certificate results. Seanna is studying Science in DCU while Sarah is studying Psychology.