News update, May 18th, 2019
• Transition Year Students completed their summer exams this week and on Thursday night they had their graduation ceremony. Along with parents and staff, the girls celebrated all the many events and activities that they had participated in to make their year truly memorable. Among the awards presented on the night were -
TY Students of the Year: Laura Masterson & Zainab Shahid.
Outstanding Academic Achievement: Ella O'Rourke, Alina Gull &Selina Xu.
 TY Sports Persons Award: Meg Sowray & Ally Gormley.
 TY Mary Ward Award: Molly Egan.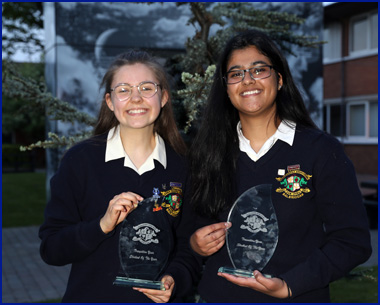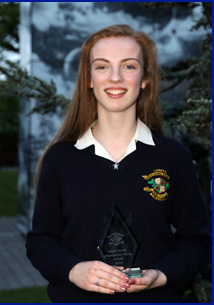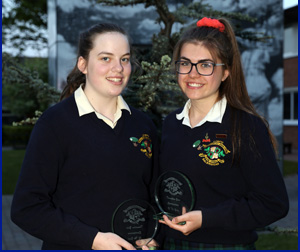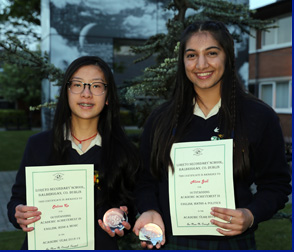 • Congratulations to Lucy Edgeworth, Eve Mathews, Jaia Kavanagh, Molly Egan, Laura Masterson, Ellen Kearney and Willemijn Bosscheart, members of the Transition Year 'Trócaire Game Changers' group who won the overall prize at the inaugural game design competition in the Helix on Wednesday. Twenty Two schools who were short listed showcased their games and voting from judges and participants were combined to pick the game that was not only educational but also good fun to play.
Loreto Balbriggan's entry was a board game called 'The Hunt for Human Rights' which the students had designed and developed over the year. It was praised for its innovation, creativity and empathy. The CEO from Trócaire, Caoimhe de Barra, who presented the prizes praised the very high standard of all the entries and reminded students of the difference they can make in the world in the fight for Justice.
The group will go forward to represent Trócaire and Ireland at the 7th International Educational Games Competition in Odense, Denmark in October. The school is very proud of the girls' wonderful achievement.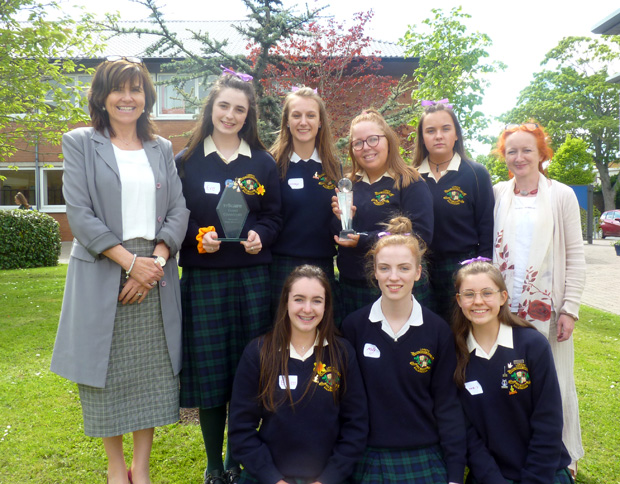 | | |
| --- | --- |
| | • The TY Prosper Fingal 'Make a Difference' award is presented to students who have made a difference to others within our school life. This is a peer group vote. The TY's nominated their fellow students outlining their reasons for nomination. This year's voting was a tie between two students whose peers acknowledge "Make a Difference". Both have been described as kind, helpful, cheerful, optimistic, friendly, positive and go out of their way to include everyone. Congratulations Clodagh Finnegan and Tegra Alphonsine-Kiaku who received their award at last night's TY end of year celebration. |
• This week members of our Amber Flag committee presented €590 to Brian McEvoy from Pieta House, which was raised during Amber events this month. The School has been awarded an Amber flag for this year for its conscious effort to promote mental wellbeing among students and staff alike. Well done to all committee members, Lauren Farrell, Aoife O'Connor, Nadine Patterson, Sarah O'Connell, Fiona Redmond, Zara Stafford, Katie Caffrey and Clodagh Mulligan and Megan O'Neill for all their hard work.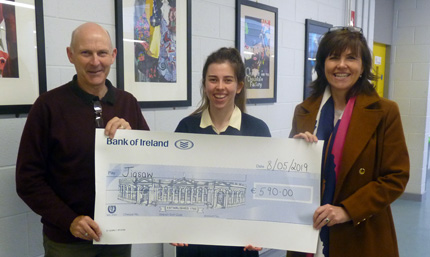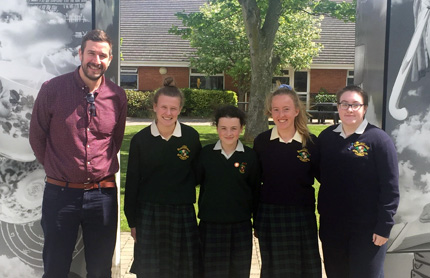 | | |
| --- | --- |
| • 2nd years Elizabeth Foley, Natalie Arachchjige & Sophie O'Leary attended a workshop in Woodquay with the Globe Program as a follow up to their air quality investigation.  The girls gave a presentation on air pollution/ quality in the school. Through engagement with scientists from the Environmental Protection Agency Ireland they explored the idea of Citizen Science. | |
• The Annual Loreto Girls Golf tournament took place on Wednesday in Balbriggan Golf Club in glorious sunshine. Congratulations to Emma Butterly who was the winner and to Kim Dalton who came second. Many thanks to Evelyn Tolan, Junior Convenor for Girls Golf for organising the event.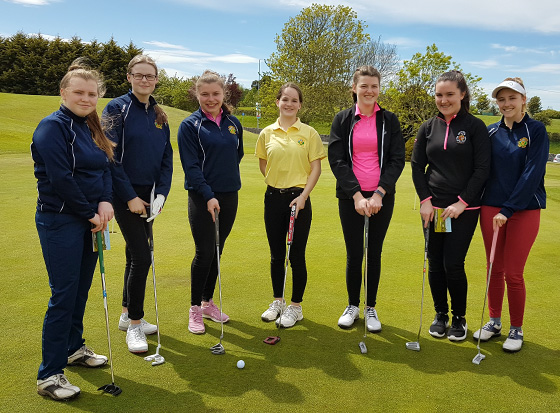 • Hard luck to the u15 soccer team who narrowly lost against Rochfortbridge in the Leinster semi- final.
.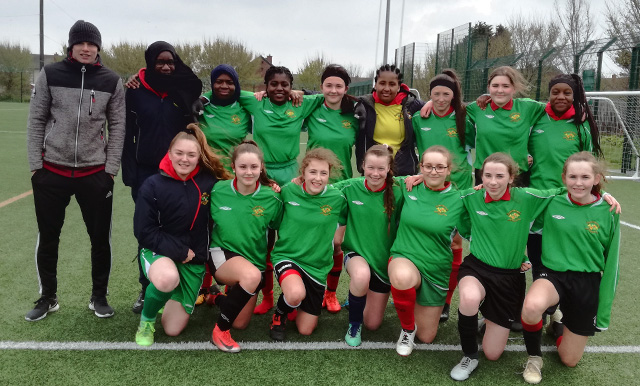 • Congratulations to sisters Caoimhe and Caoilfhionn Ní Mhadagáin on their outstanding success at last weekend's Dublin Fleadh Cheoil. Caoimhe won 1st place in Harp (slow air) and Fiddle (slow air), 2nd place in Harp solo and 3rd place in Harp accompaniment. Caoilfhionn won 1st place in English singing and Céilí drum solo and 3rd place in Irish singing. Together with their groups they won 1st place in both the Grúpa Cheoil and Céilí Band competitions.

• Saturday study continues tomorrow. The cost is €3. 1st, 2nd and 3rd year students will finish at 12.45pm on Monday to facilitate senior prizegiving
Return to school dates, August 2019
Wednesday, 21st August
All staff return.
Registration for First Years.
Thursday, 22nd August 
1st / 2nd / 3rd Years return at 9.10 a.m.
Friday, 23rd August
1st / 5th / 6th Years return at 9.10 a.m.
Monday, 26th August
All students except 4th Years for full day.
Classes as per timetable.
Monday, 2nd September    
4th Years return for a full day of class