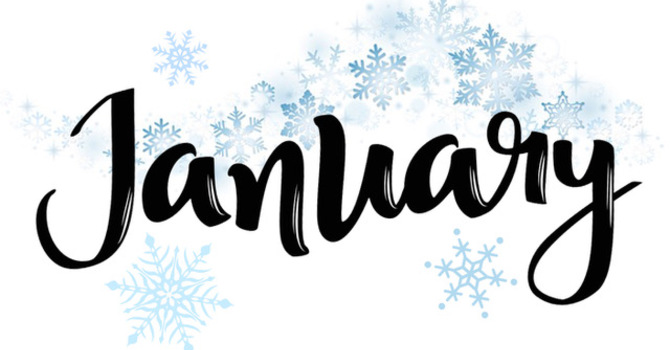 On Friday 6th of January our sport fixtures were back with a bang! Both the cadet and senior basketball teams made it to the finals of the Loreto league against Loreto Dalkey. Both teams put in a tremendous amount of work throughout the year to get to this stage and came second in their league and should be proud of themselves for this achievement! A brilliant year for all!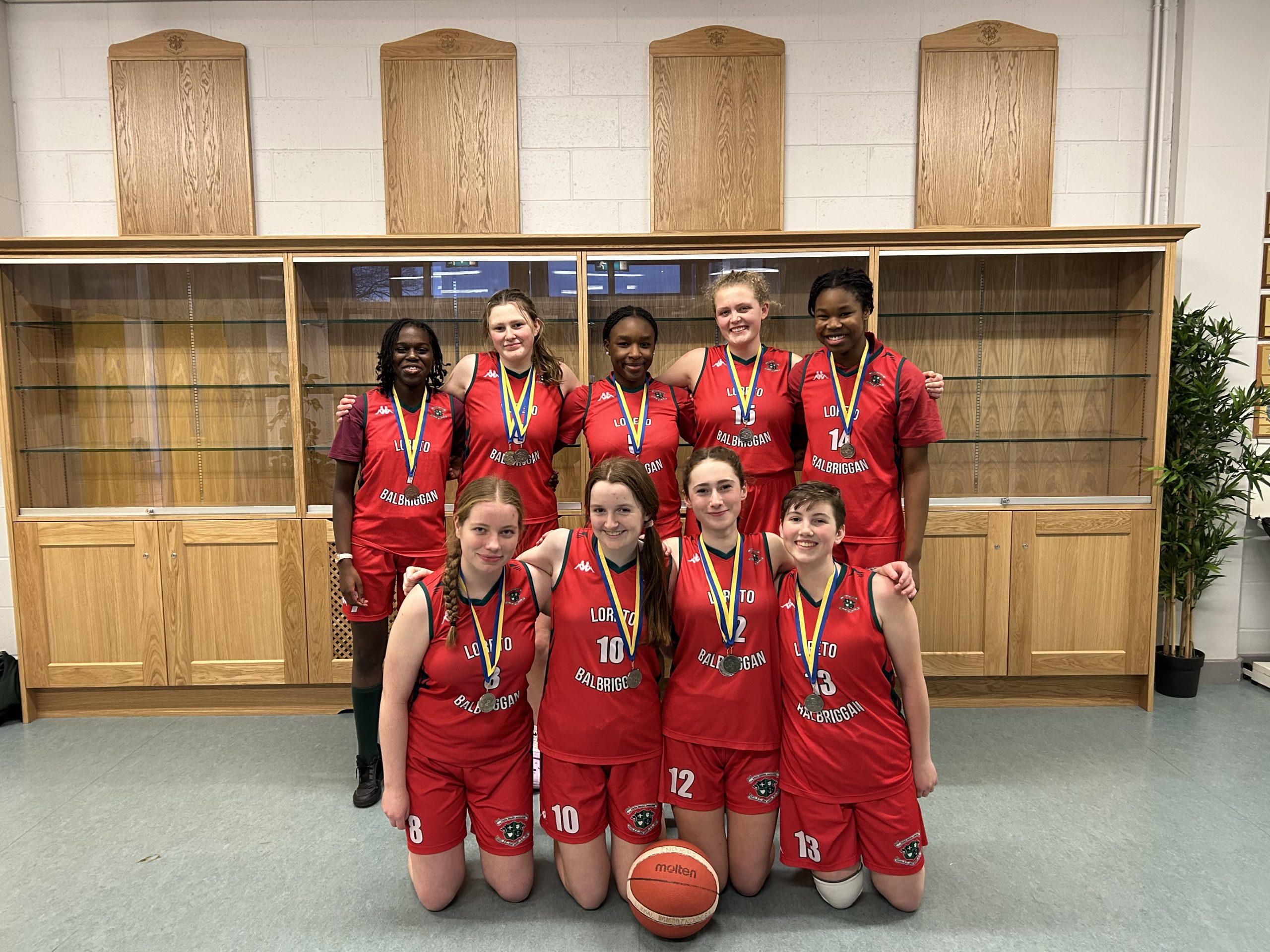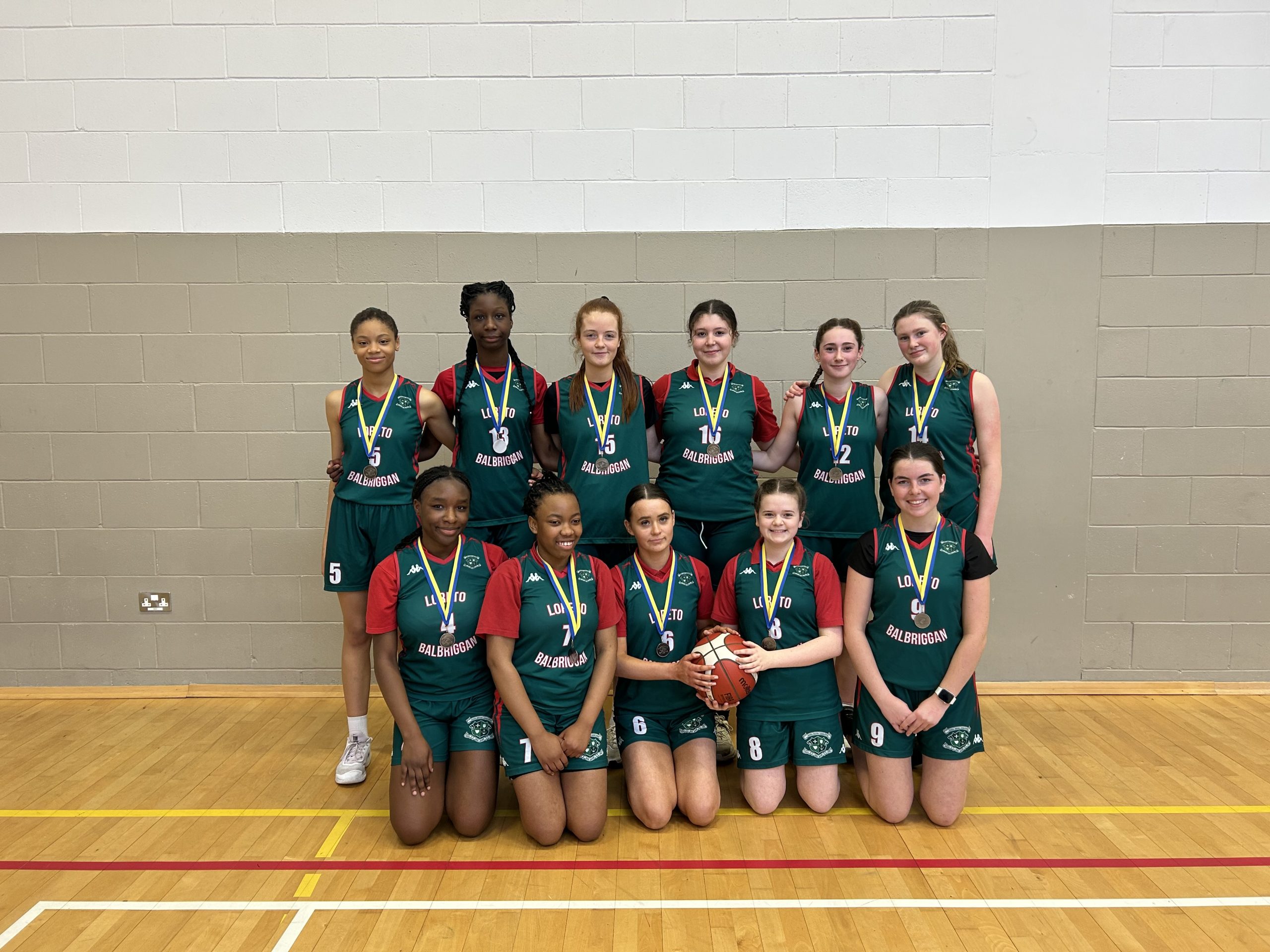 On Wednesday 11th of January the Junior Hockey players braved the cold against St Columbas in the Leinster Hockey League. The team did not win this time round but all players put on a great performance and nothing could dampen their spirit!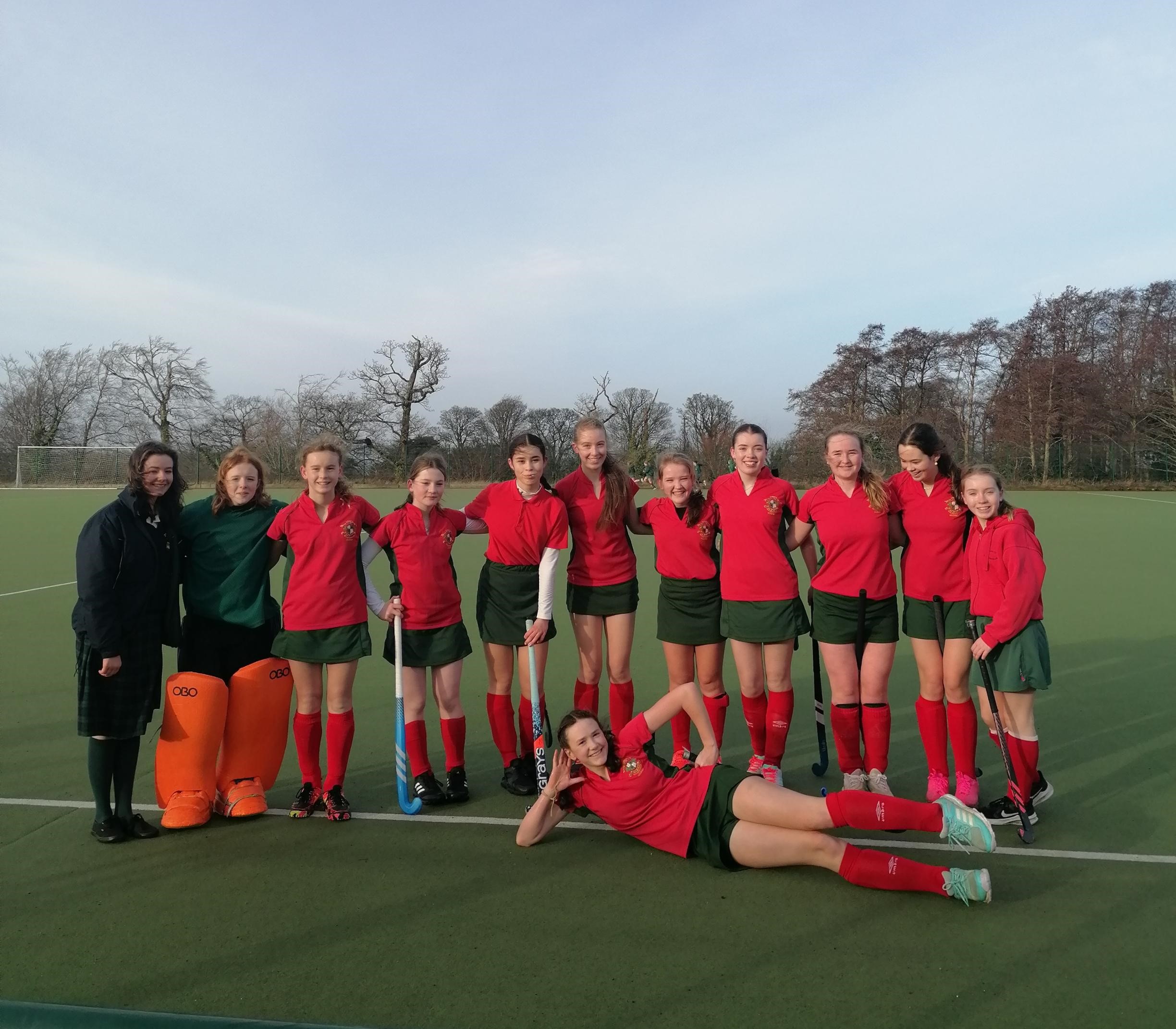 On Thursday 19th of January our first year soccer team made their debut with a 3-3 draw with Portmarnock CC. Goals from Simona Clarke, Niamh Delahan and Caoimhe Devane. Well done girls!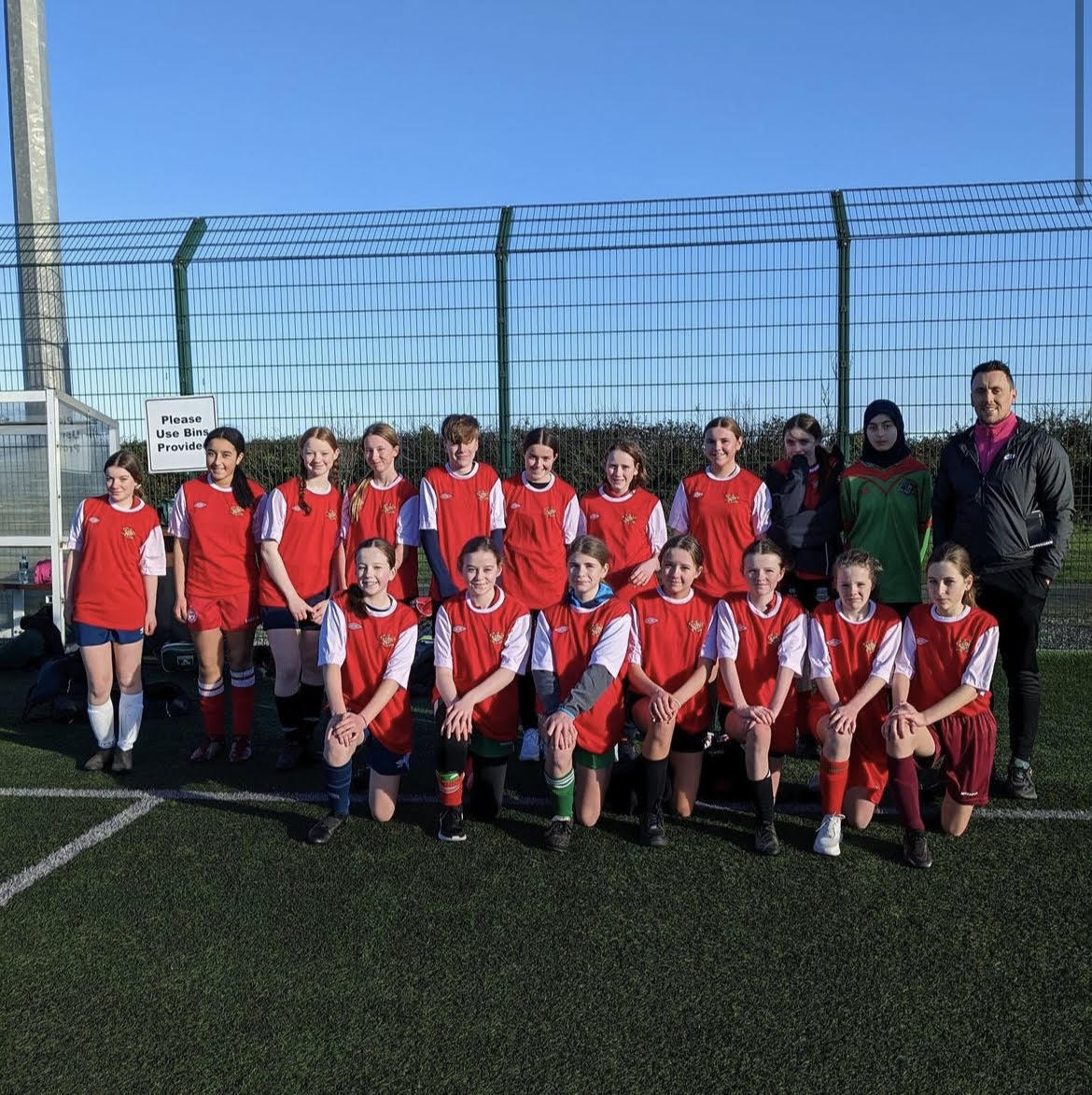 The 1st and 2nd year basketball teams both had their first league match on Monday 23rd of January. The 1st years played a tremendous game but narrowly missed out on the win with a final score of 19-17 to Loreto Foxrock. The 2nd years finished with a final score of 28-15, securing their first win of the league! Well done to all that played!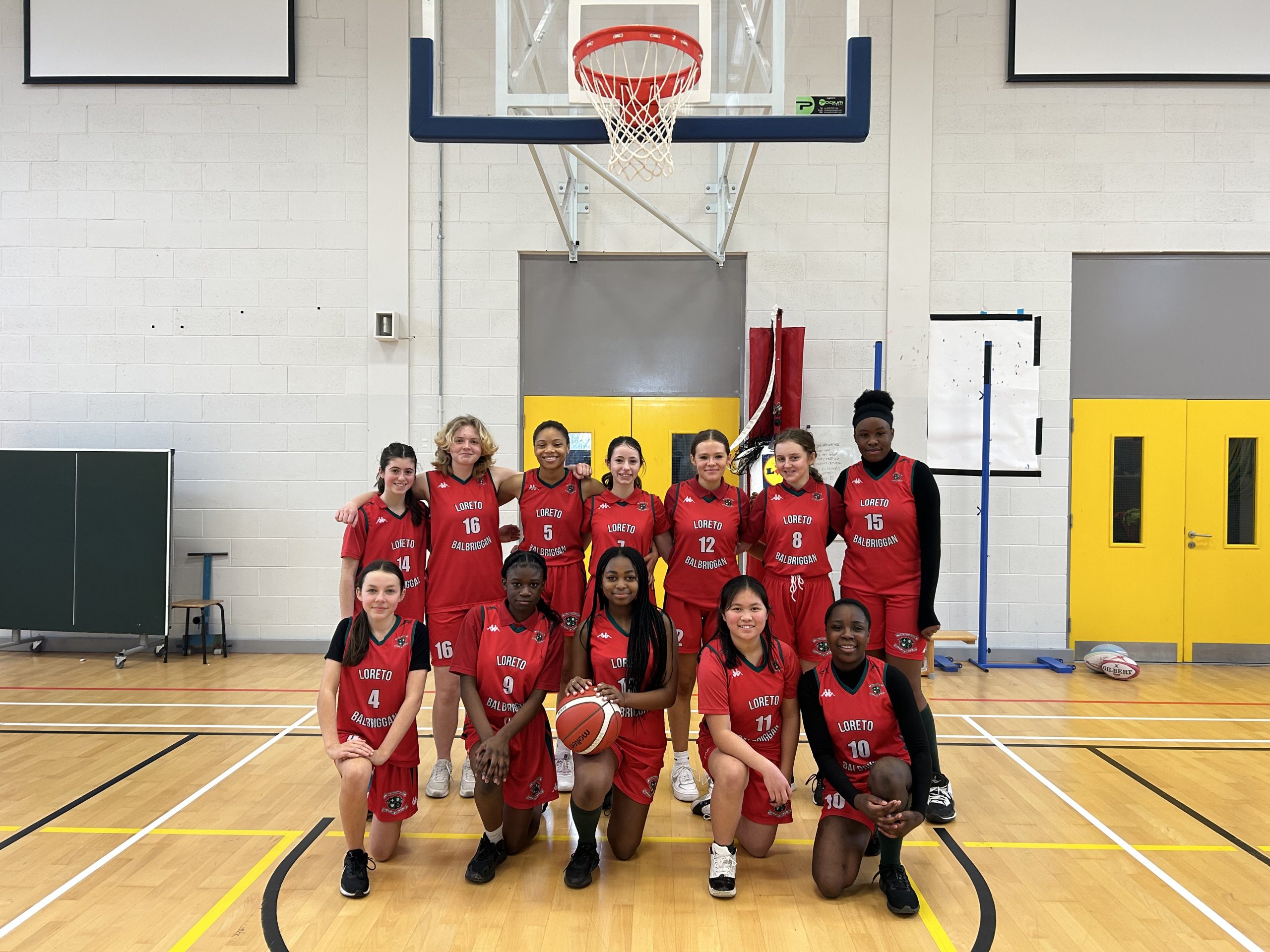 On Thursday 26th of January our two U14 Gaelic Football teams started their season with wins against Loreto Navan! Super performances by both of the teams. It was fantastic to see so many students playing gaelic!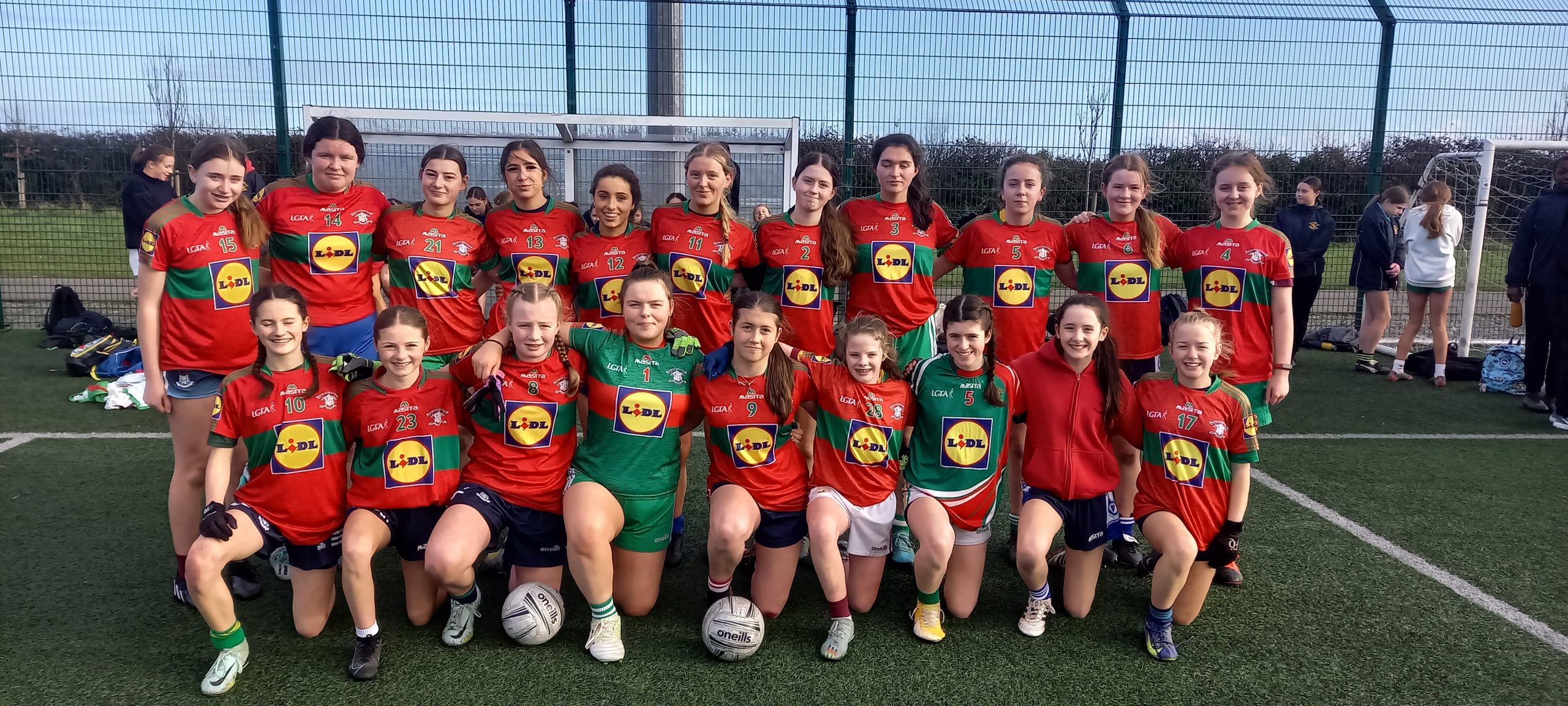 On Friday 27th of January we had huge success in Phoenix Park for the North Leinster Cross Country!!
Two junior students qualified for Leinsters – Anna Ledwith (1st year) coming 13th in the Minor Girls category and Ava O Connor (1st Year) placing 14th in the Junior Girls category.
Our Senior Girls team also qualified for Leinsters – Daisy Pereira (5th year) placing 11th, Hannah Mc Ginnis (5th year) placing 13th and Maria Ferguson (TY- who took time out of her TY work experience to compete) placing 17th. They placed 3rd overall in the team race!
All 5 students will attend the Leinster Final on Feb 8th in Santry to compete! This is a major success and hasn't yet happened for the school! Only the top 15 individuals qualify from all of North Leinster that's across 75 schools – and we have 5 girls in 3 categories qualify!! What an achievement!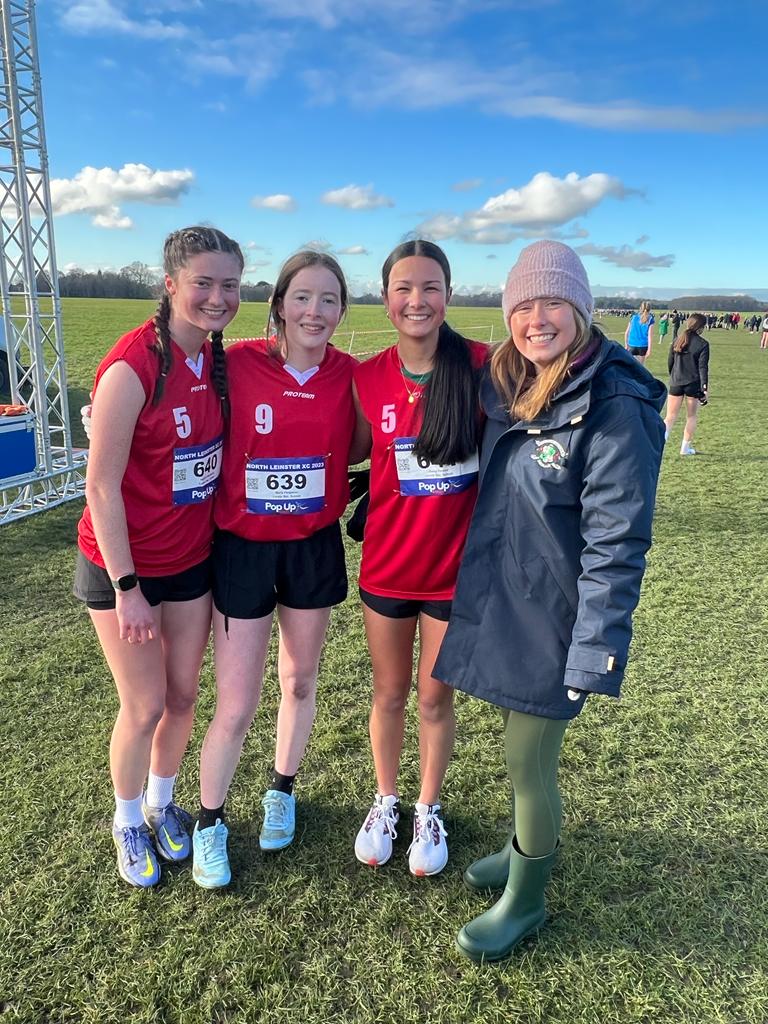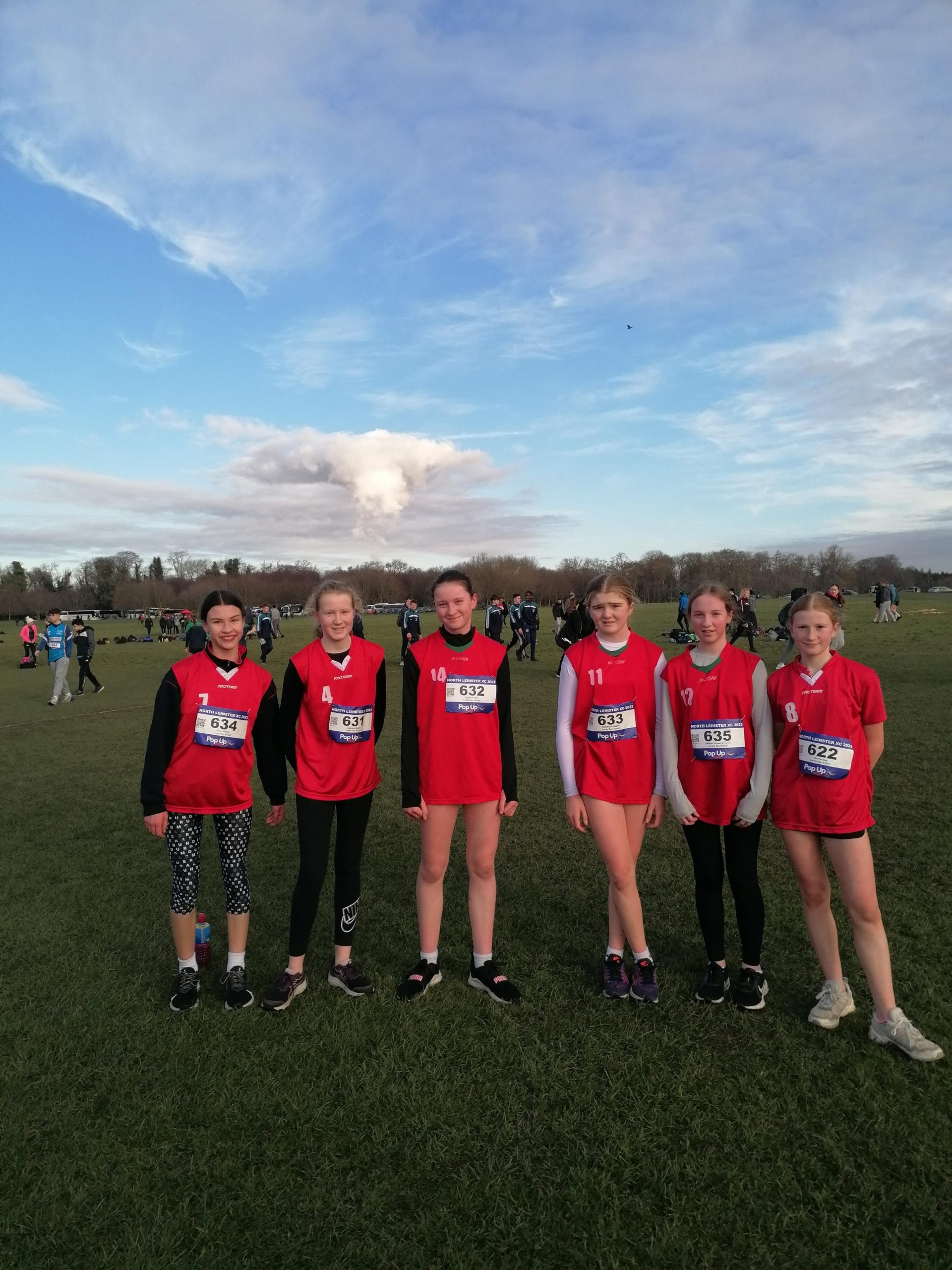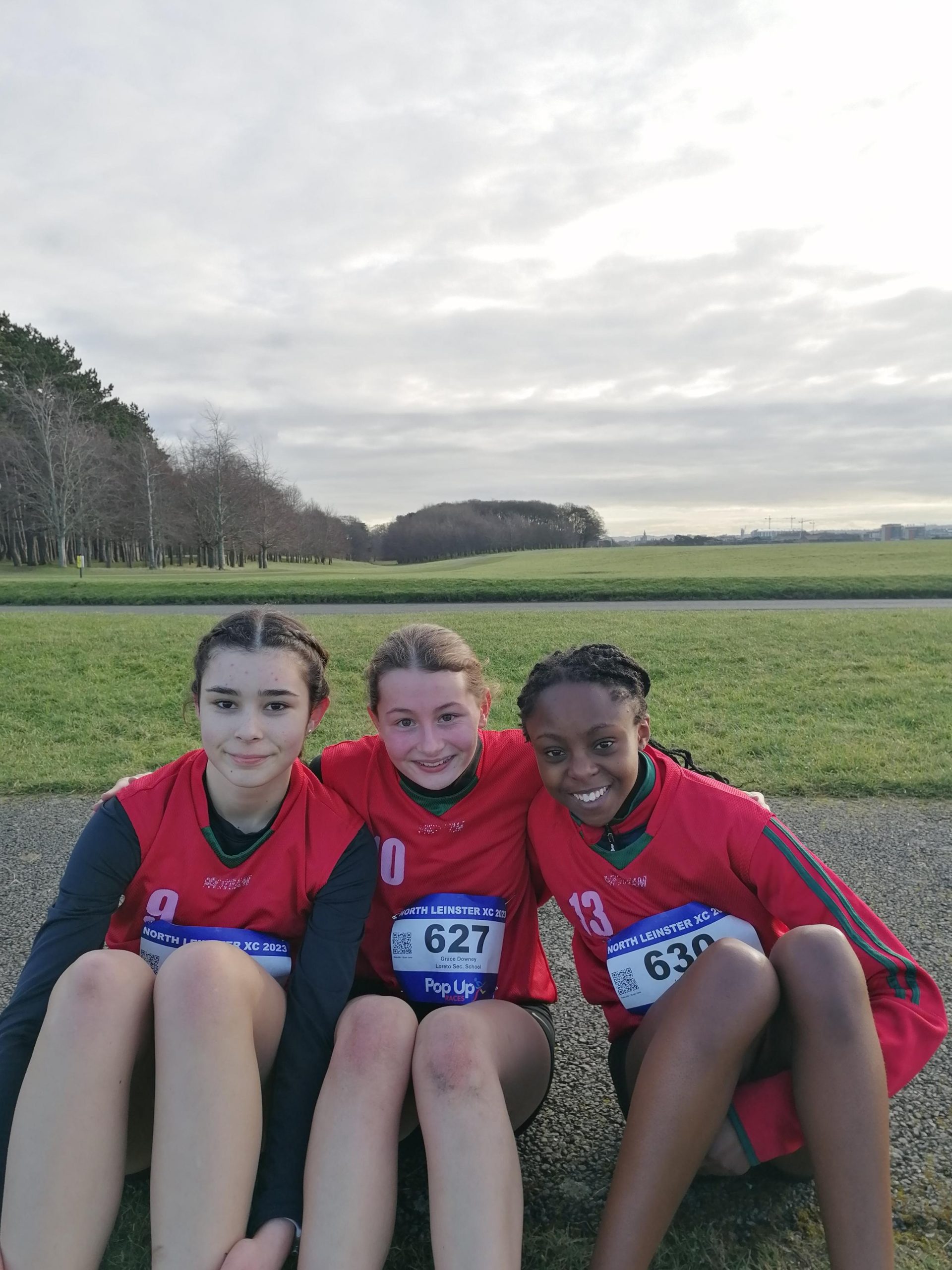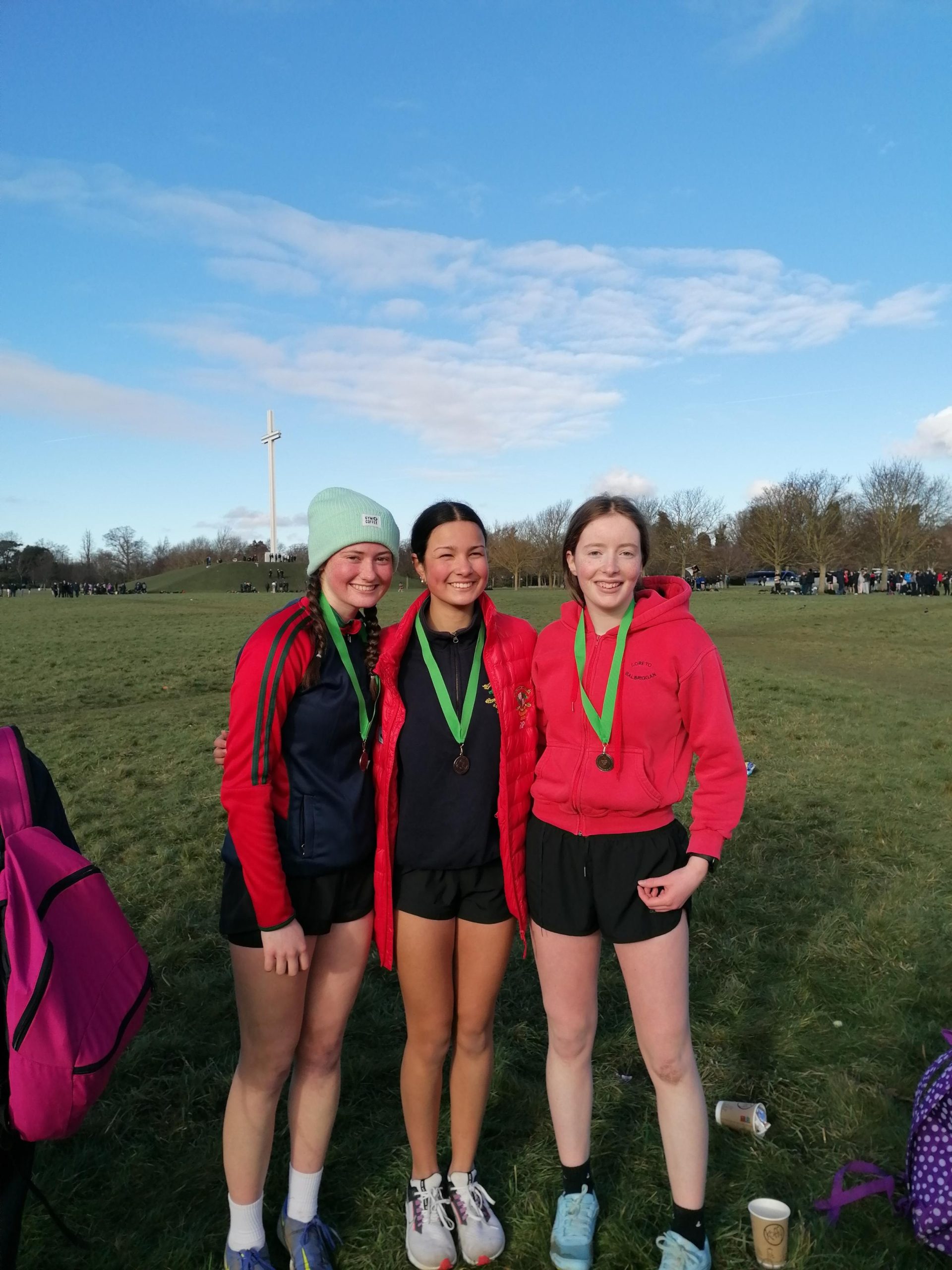 On Friday 27th of January our U16 Camogie team were in a Shield Final!! A fantastic effort from the girls but they were unlucky in their defeat. A great achievement to get this far.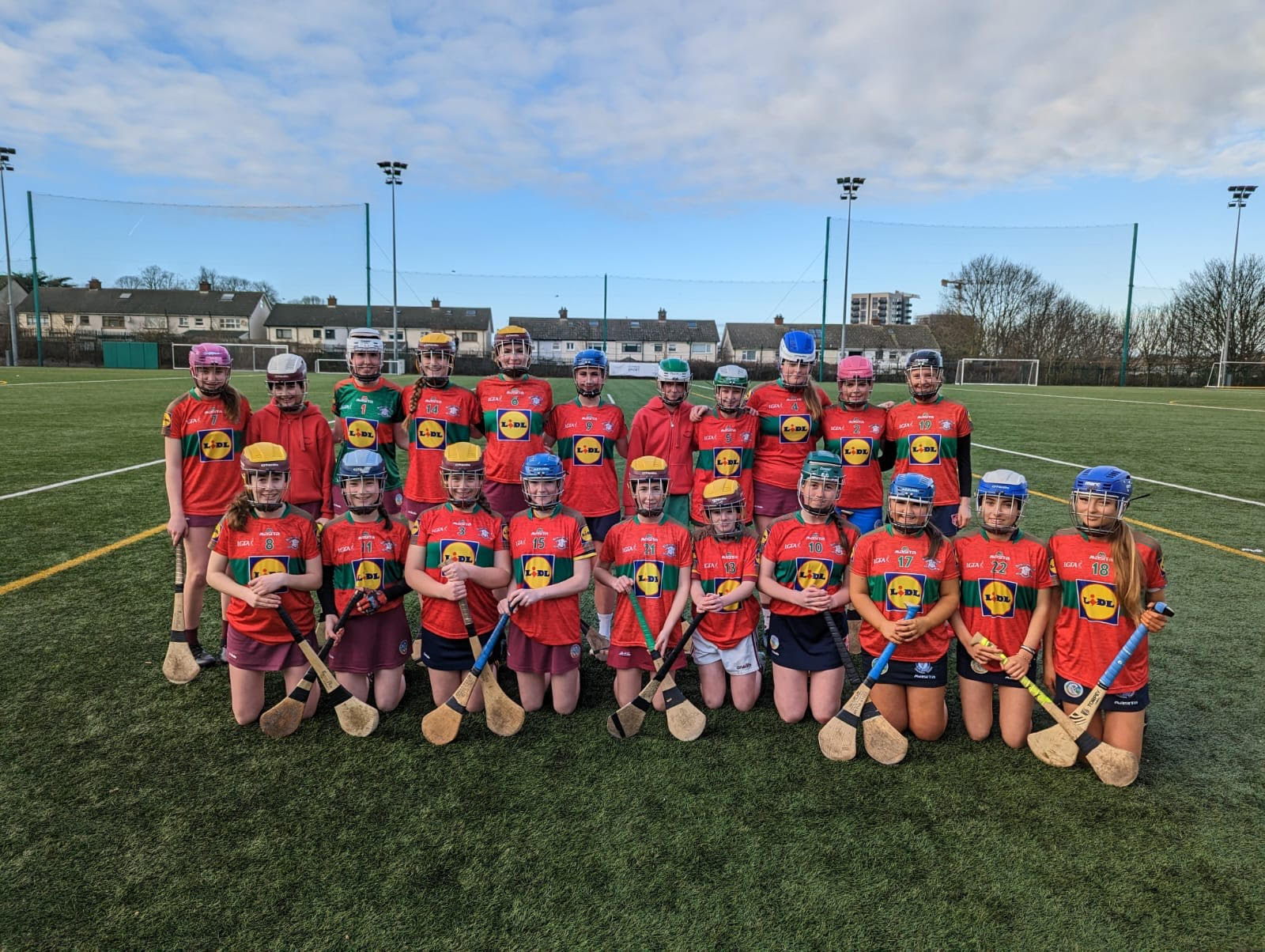 On Friday 27th of January the Minor and Junior basketball teams played against Loreto Dalkey. Both teams were victorious with the Minors winning 29-17 and the Juniors winning 42-40 (a very tight game!) Excellent teamwork from both!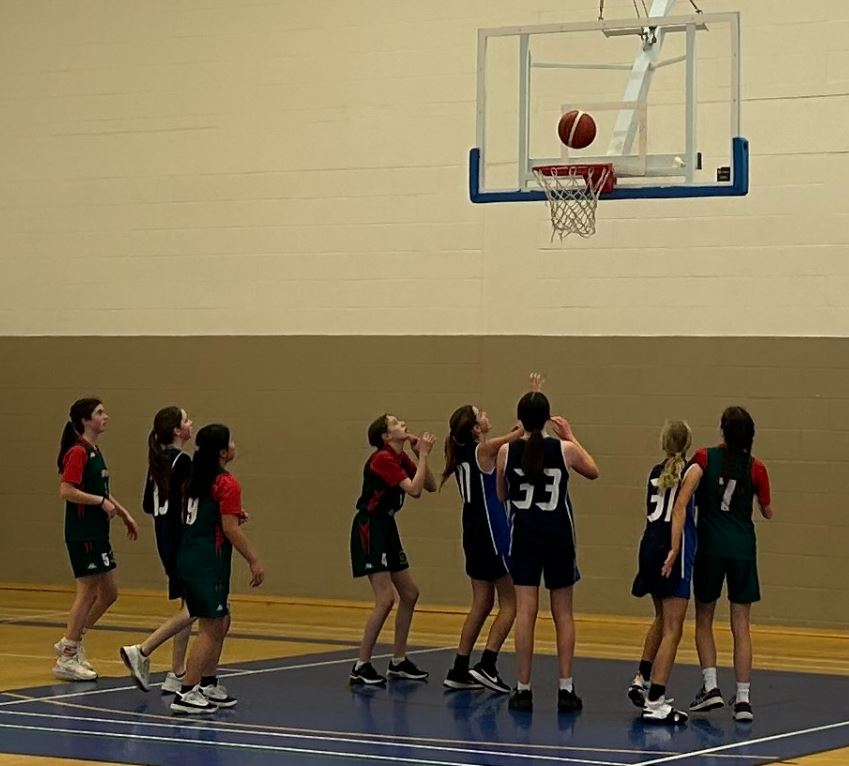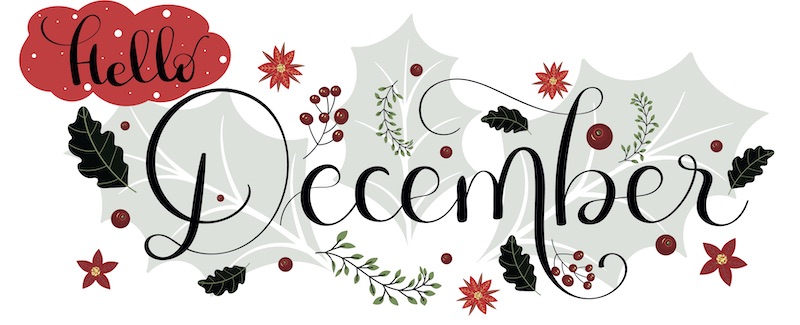 On Thursday 8th of December the Junior Hockey team had a 5-0 victory over Ardgillan! Scorers were Emily D'Arcy, Lauren McGreevy and Laoise Hodnett! Well done to all involved.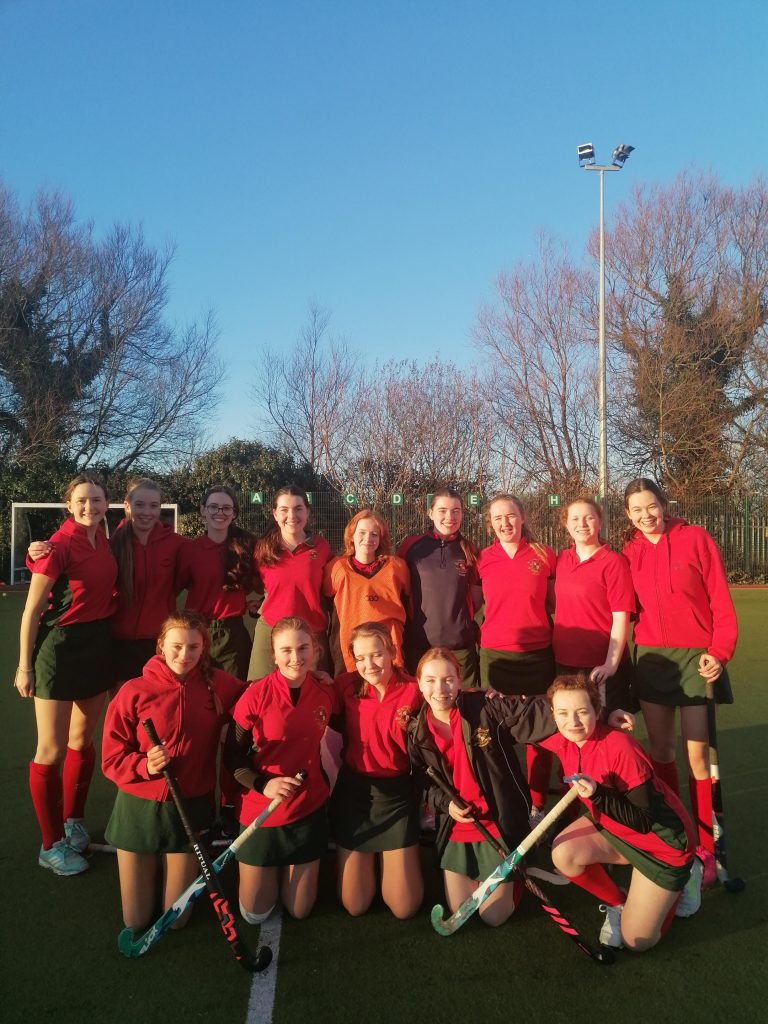 On Saturday 11th of December the schools equestrian team competed in the Killossery league and came 6th! The team was made up of Sarah McNally, Ciara Malone, Éabha Tully and Gráinne Delany. The final two legs of the competition will take place after Christmas.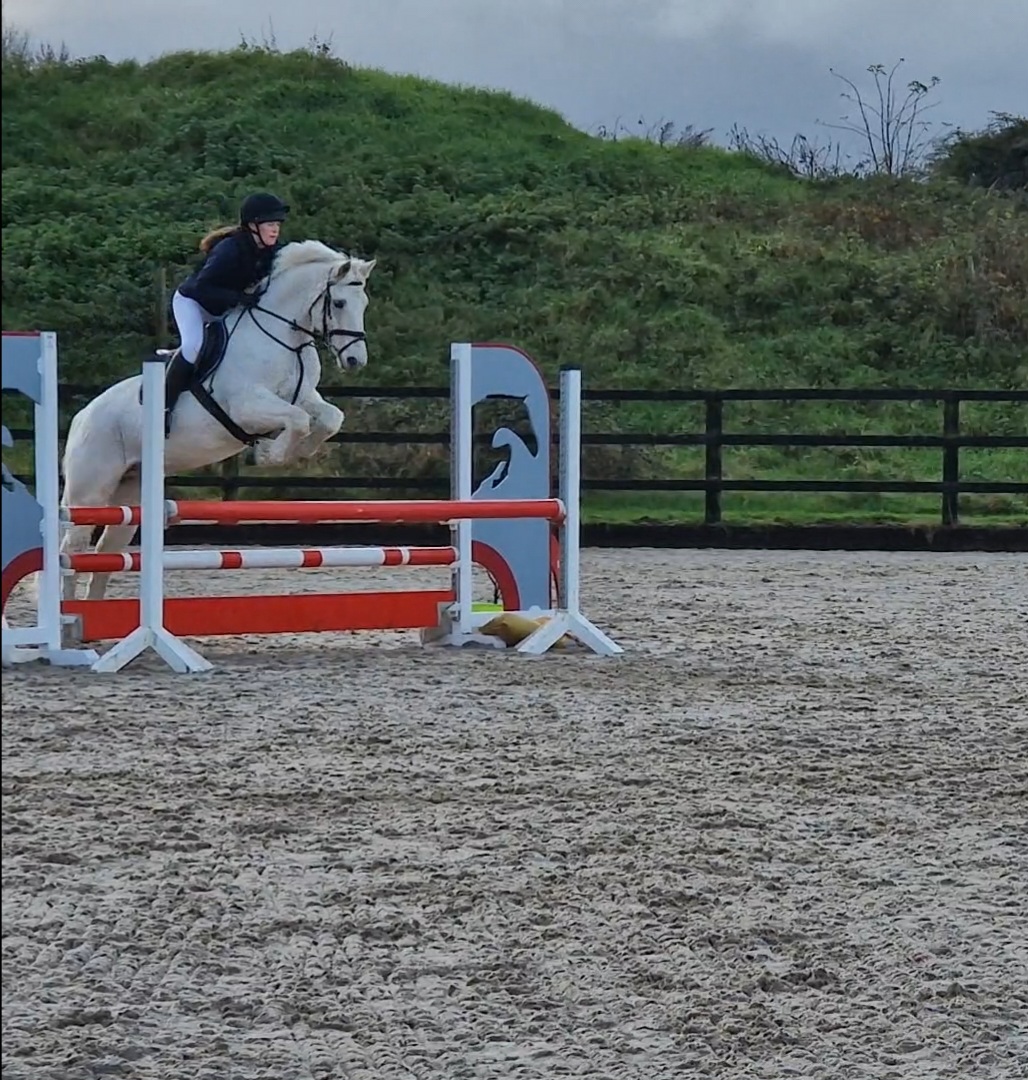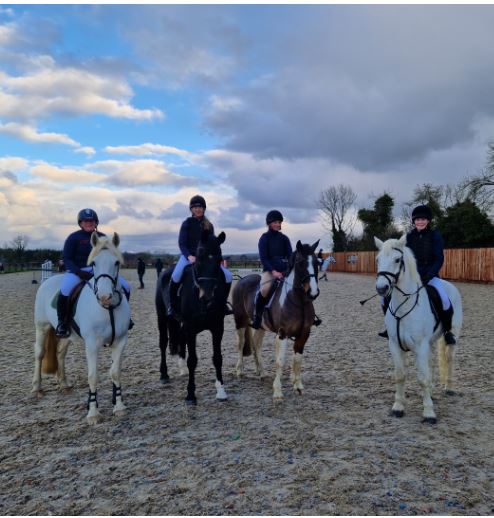 On Thursday 15th of December there was huge success for our basketballers! Massive congratulations to the Senior basketball team who won 38-12 against Loreto Swords in their Semi-Final, best of luck to them in their Final.
The 1st and 2nd years played friendlies against Loreto Swords and both teams were victorious! The 1st years won 22-18 and the 2nd years won 24-11! Phenomenal matches from all teams and well done to the 1st years on their first game of the year!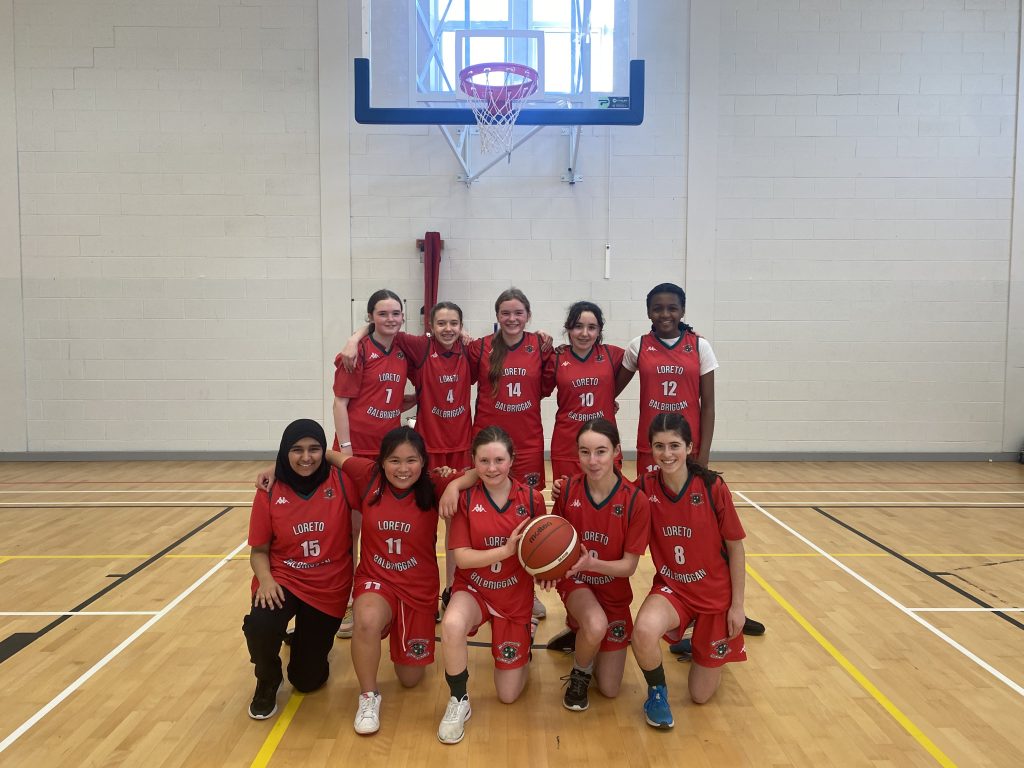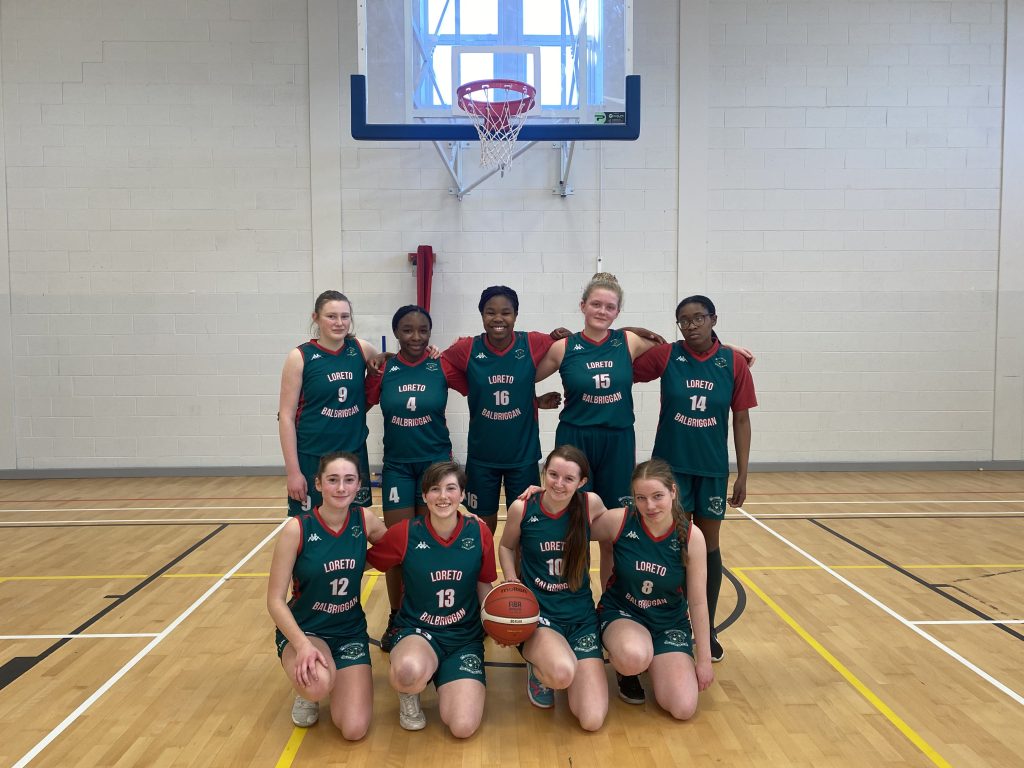 More basketball success this month – Congratulations to the Cadet basketball team who won their semi-final against Loreto Beaufort o Friday 16th of December! All their hard work throughout the year has paid off and they are now into the Final in January along with the Seniors. Best of luck to both teams!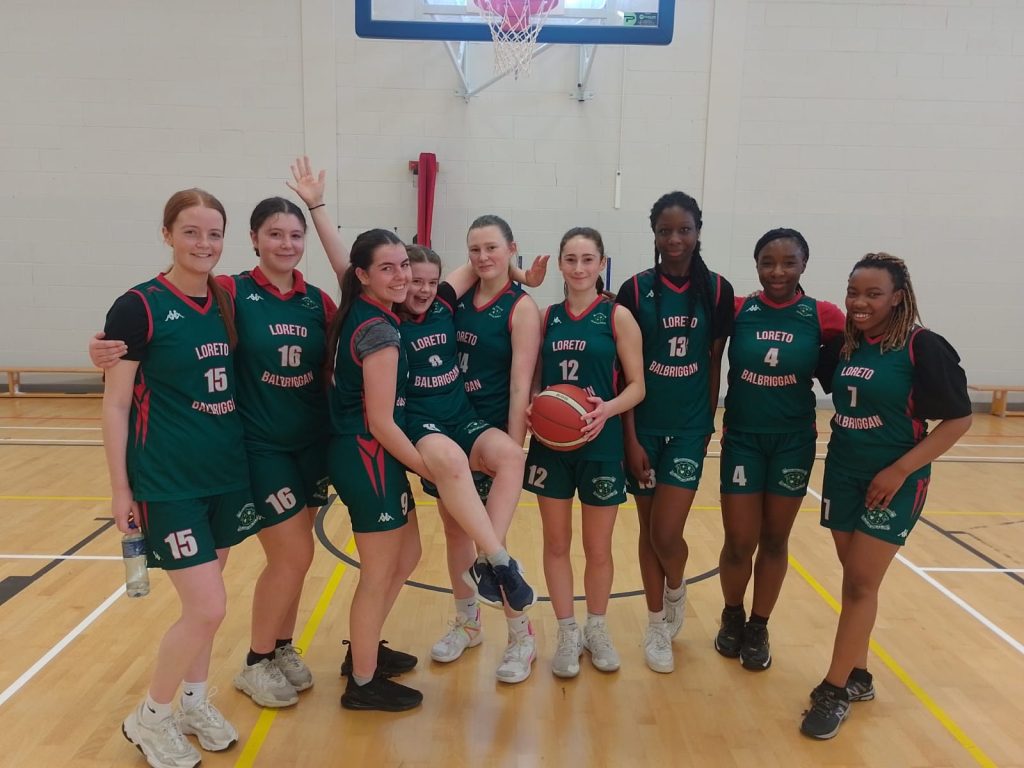 1st years, 2nd years and 3rd years all competed in Sutton Parks Christmas Relays on Tuesday 20th of December. The 1st Year team came in 2nd place! Runners of that team were Sadbh Finnegan, Ava O Connor, Anna Ledwith and Caoimhe Bissett! Well done to all!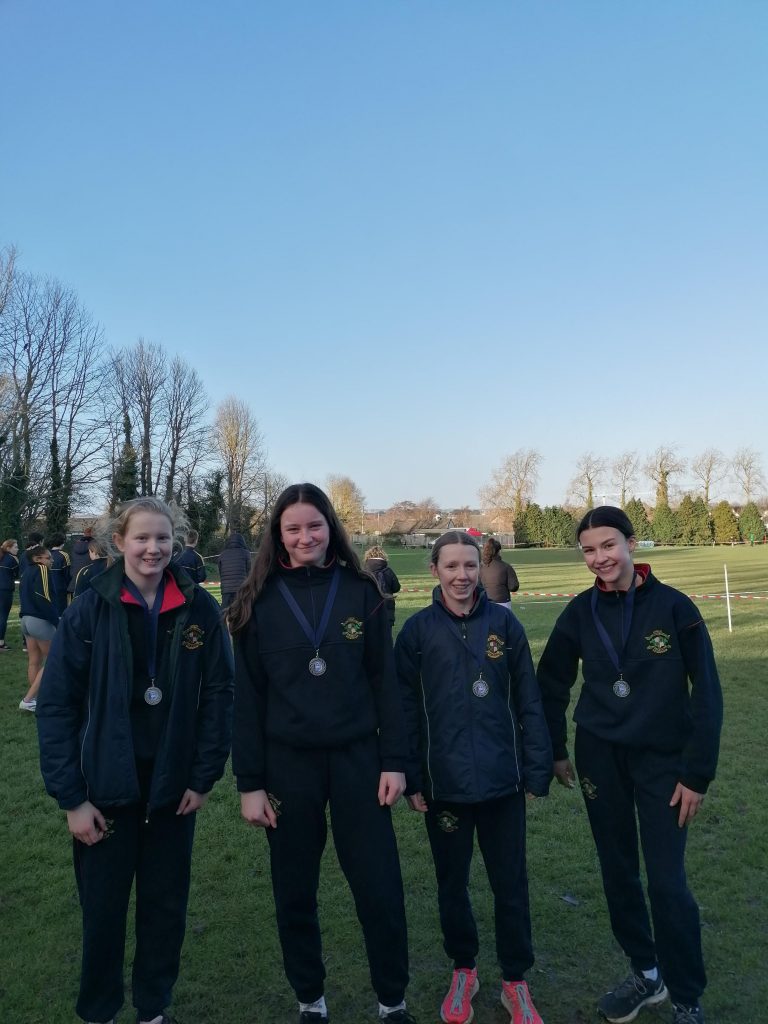 On Wednesday the 9th of November we had 5 teams competing at the Blackrock Medley Relay Cross Country race. Everyone ran very well but the TY team came 3rd and were awarded bronze medals!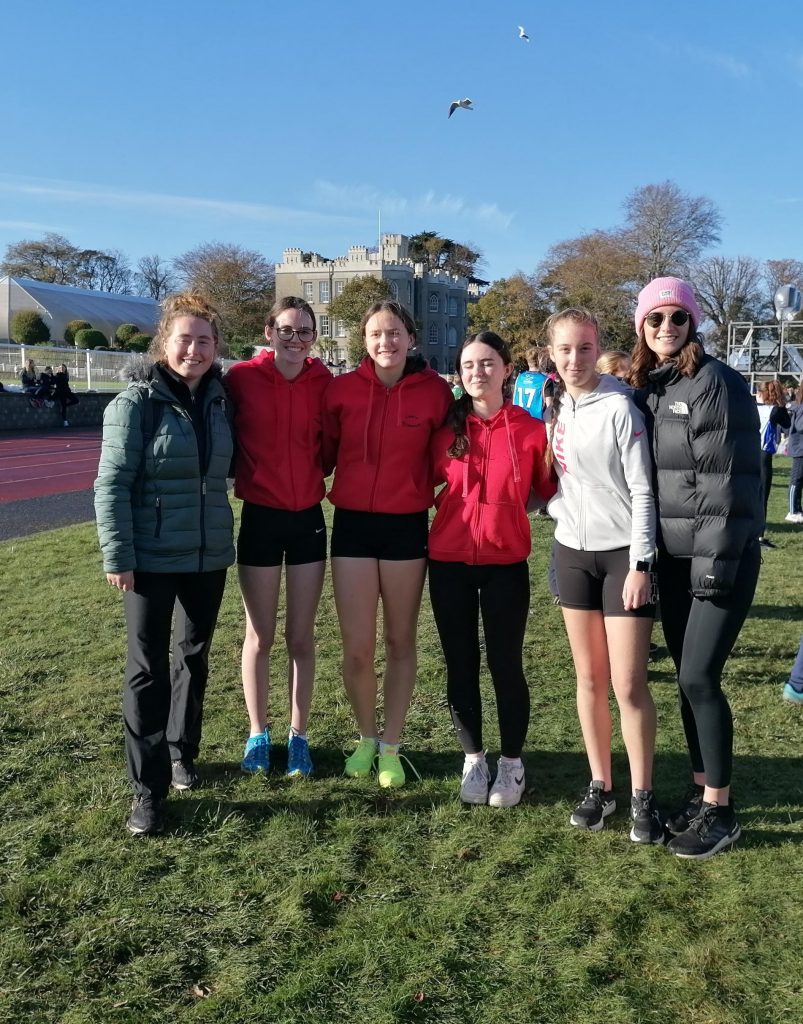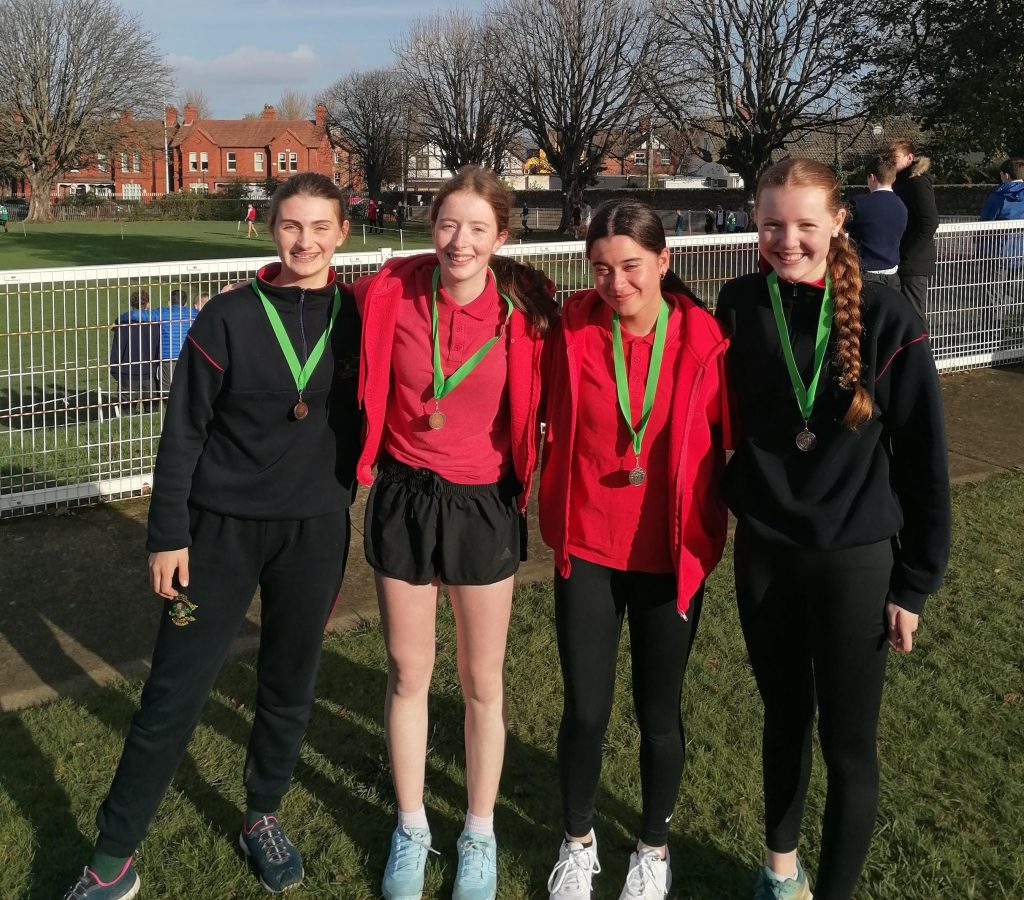 On Thursday the 10th of November the Minor Hockey team played a superb game against Holy Child Killiney.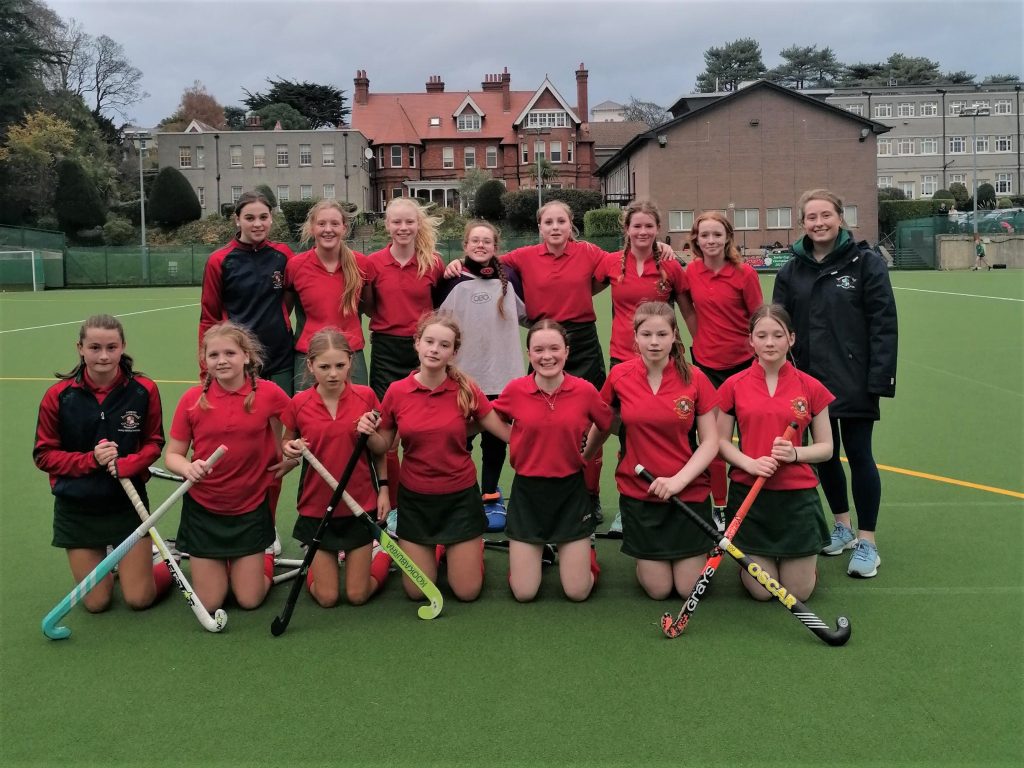 Loreto Balbriggan hosted the annual Inter-Loreto Swimming Gala in the National Aquatic Centre on Thursday the 17th of November. 25 students across various year groups participated in the gala. Congratulations to Aoibhinn Hegarty who took home a silver medal for the U17 Breaststroke!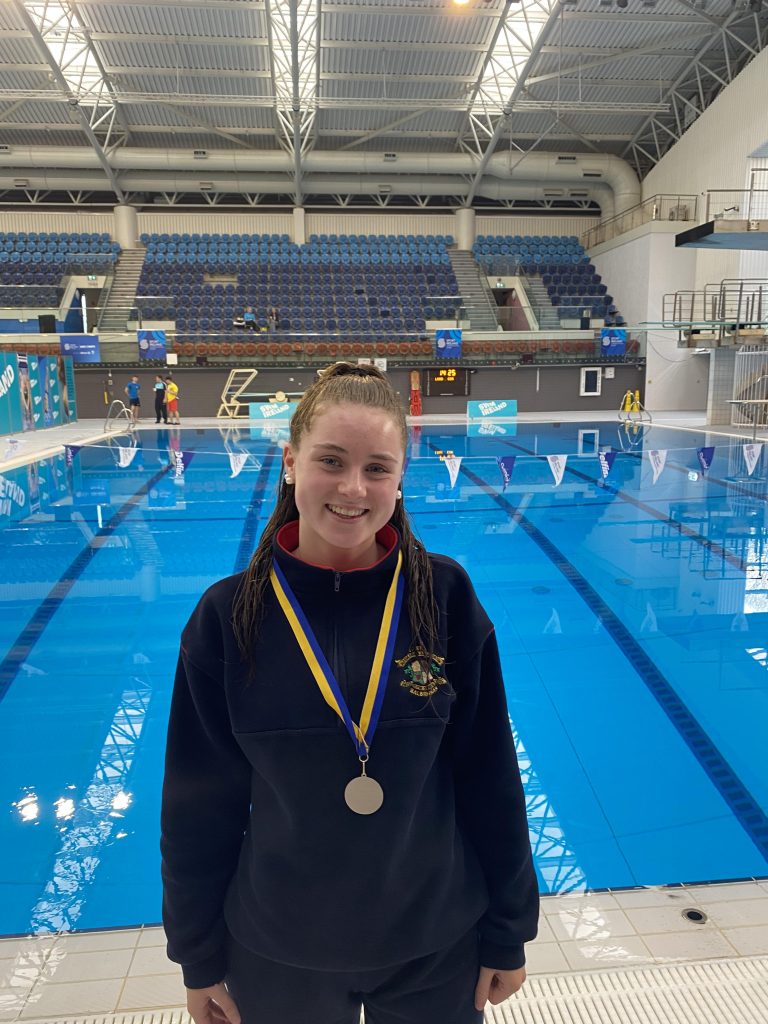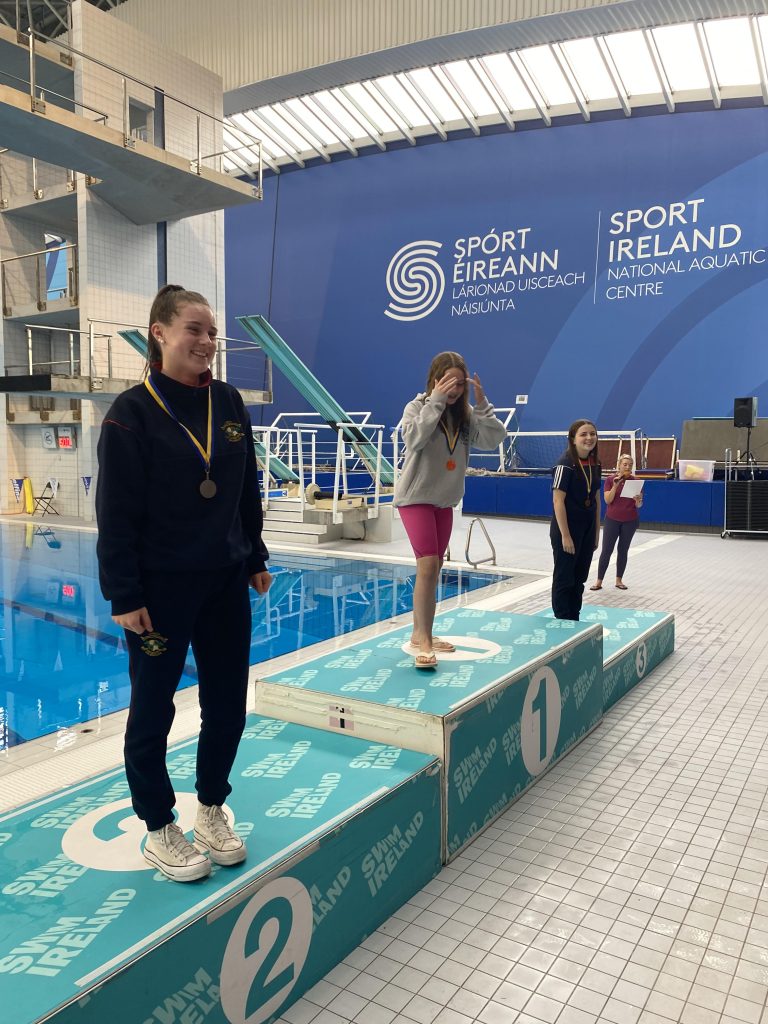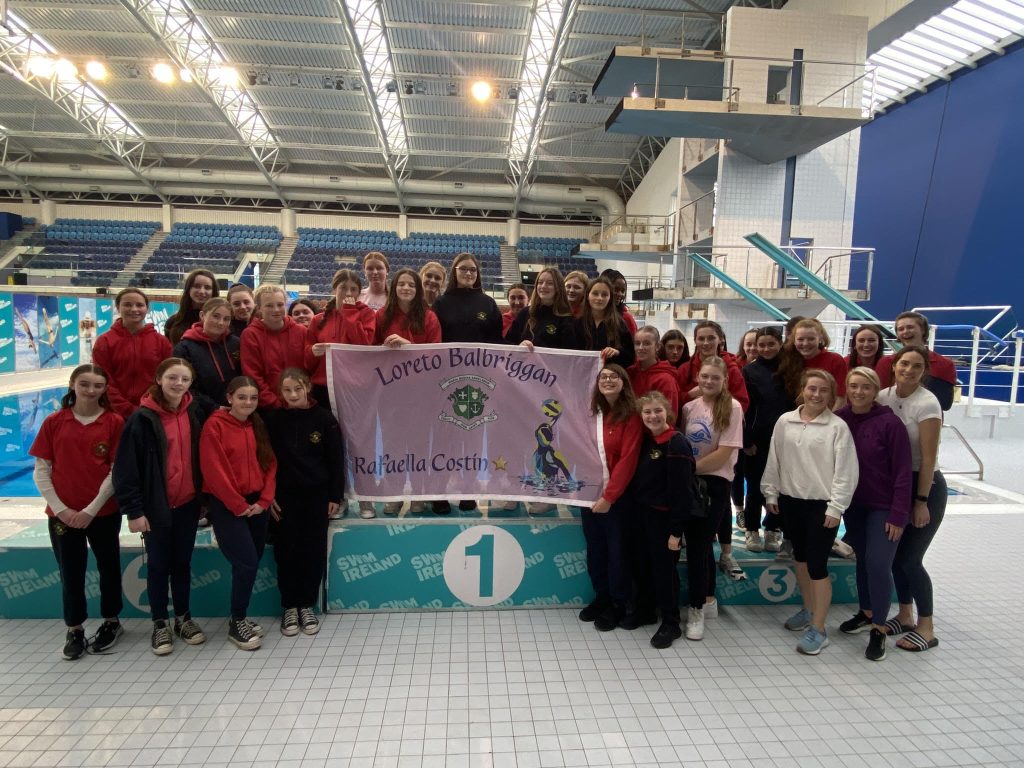 Well done to our first and second year students who took part in the Loreto Gaelic Blitz in Loreto Navan on Thursday 24th of November. A brilliant day was had by all! Thank you to our TY Sports Committee who managed and reffed the games.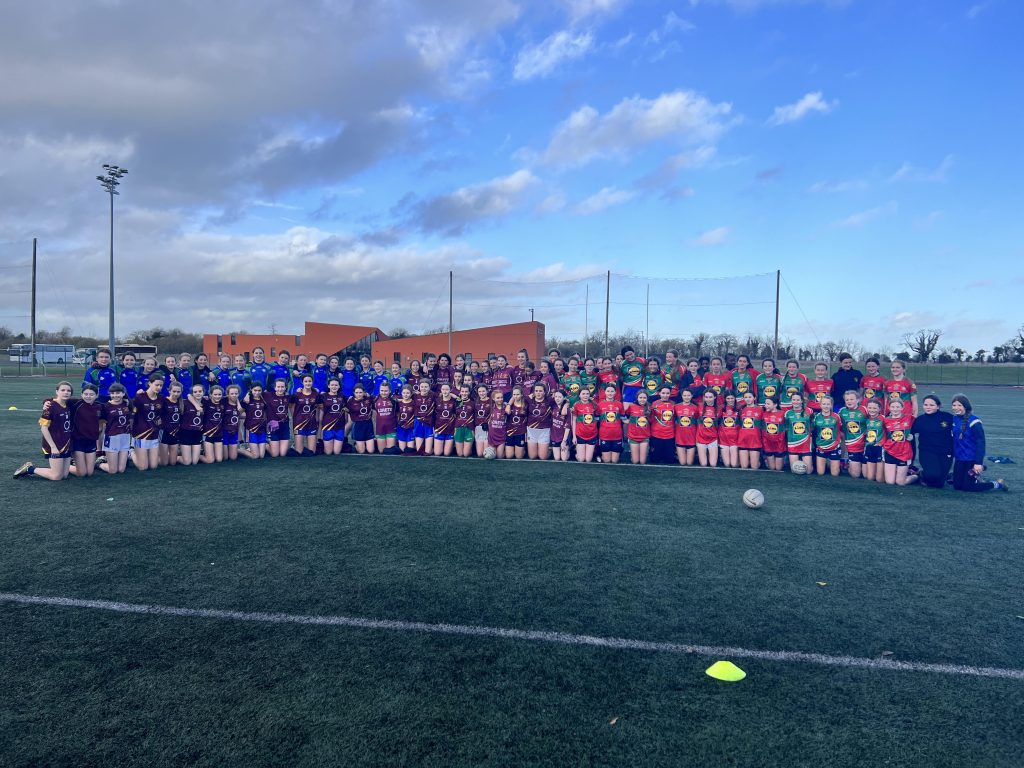 On Thursday 24th of November six of our students represented the school in the first ever 'Loreto Olympics' hosted by Loreto Abbey Dalkey. The team competed in various fun challenges throughout the day. We will find out the winning school on Wednesday 7th of December when we get to view the footage captured on the day! Watch this space!!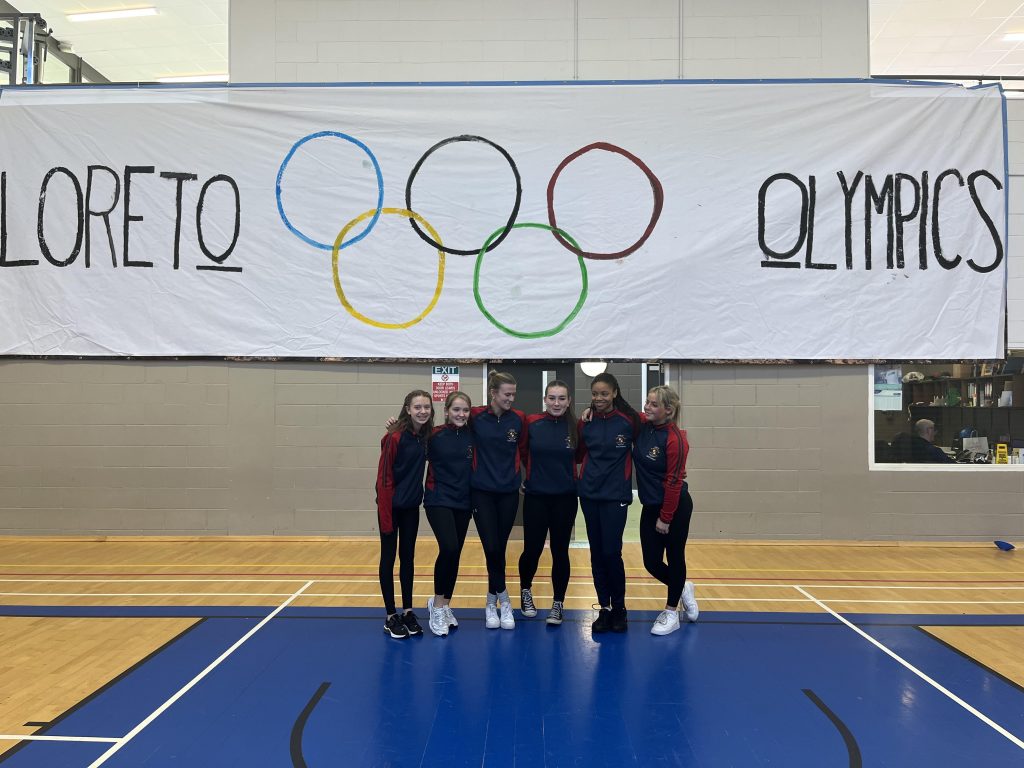 On Wed 5th of October, 11 students from Loreto Balbriggan competed in the Clonliffe Brothers Cross Country event in Santry. All girls ran very well with Holly Brady in 6th year coming 5th in senior girls. Well done to all!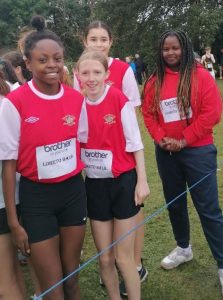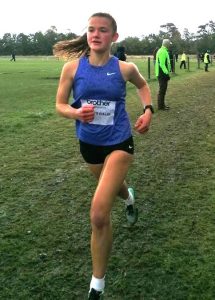 On Thursday 6th October the Senior basketball team travelled to Maryfield on and had a triumphant win with a final score of 44-22. A brilliant second match of the season!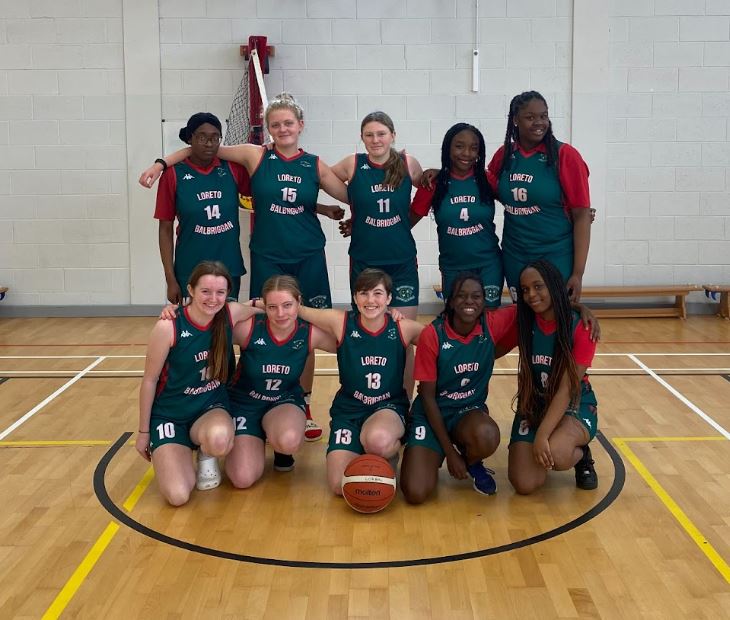 On Tuesday 11th of October our annual 5th Year Run-a-Mile took place. Every 5th year student took part in the event. Congratulations to Hannah McGinnis who came in first place. Daisy Pereira and Grace Anderson came in 2nd and 3rd place respectively. Well done girls!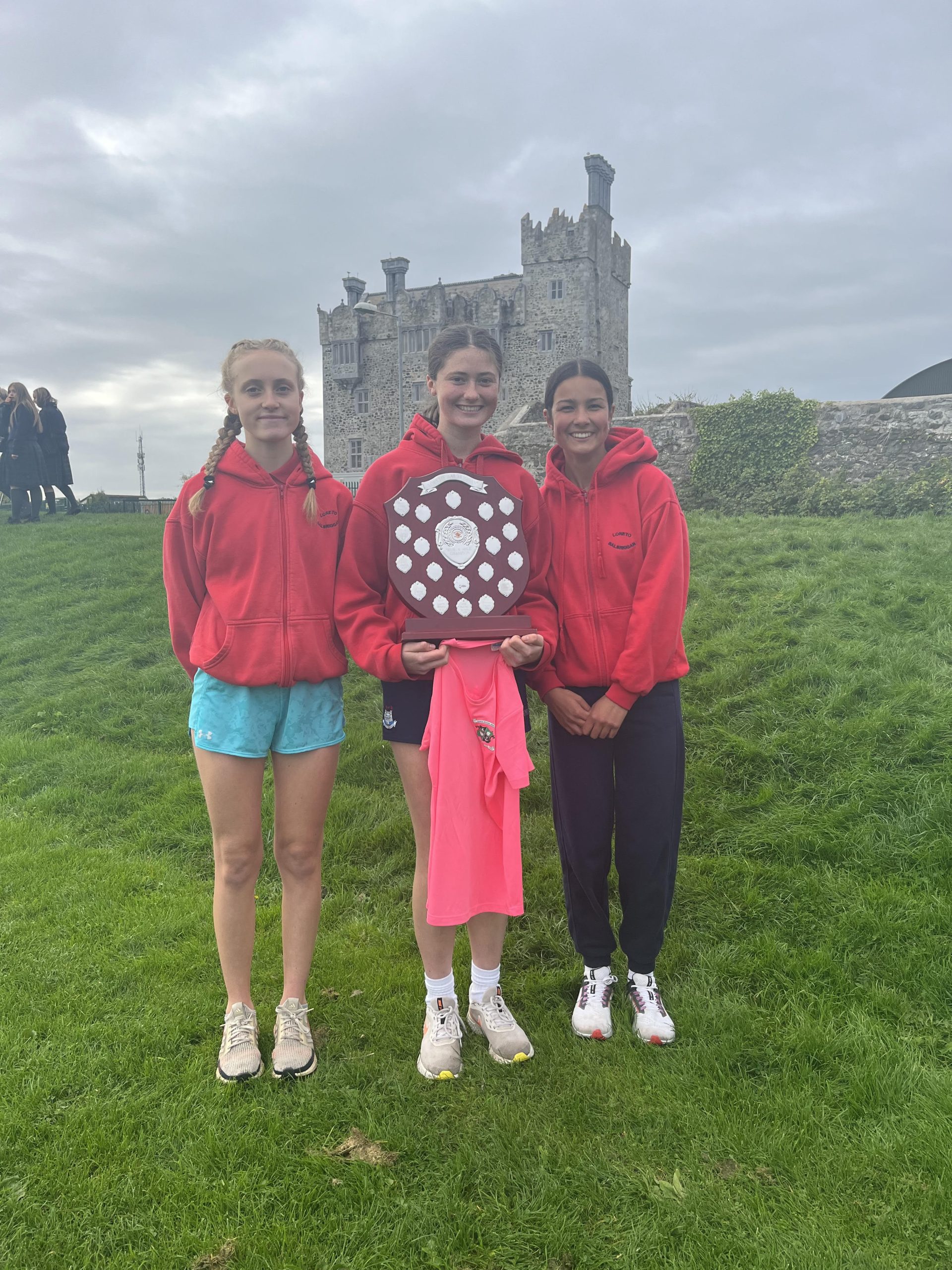 On Thursday 13th of October our Minor hockey team played against Loreto Beaufort. Everyone played very well. Shout out to Niamh Rowney who scored a brilliant goal!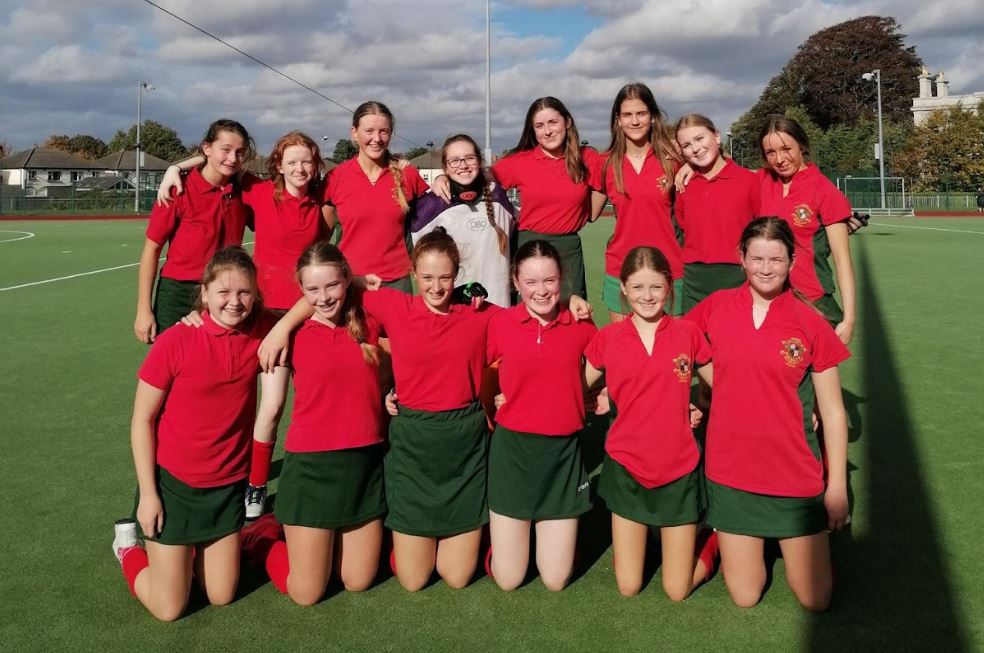 On Friday 14th of October a group of six students made their way to the Irish National Sailing School in Dun Laoghaire for the Inter Loreto Sailing Regatta. The girls came 3rd overall!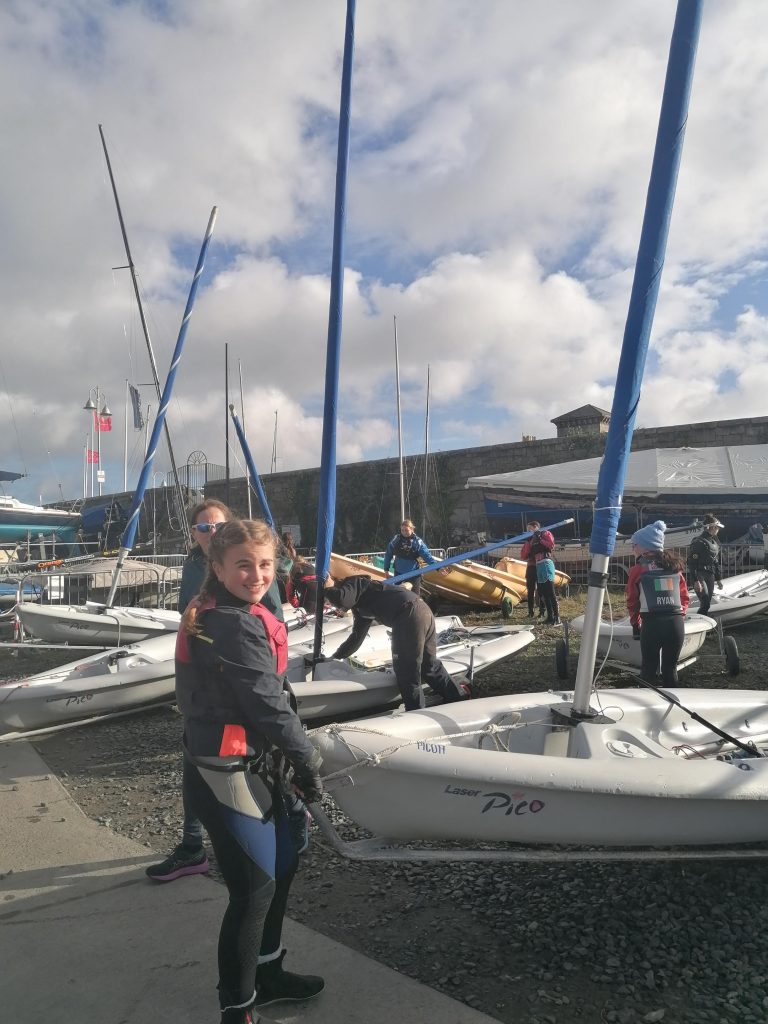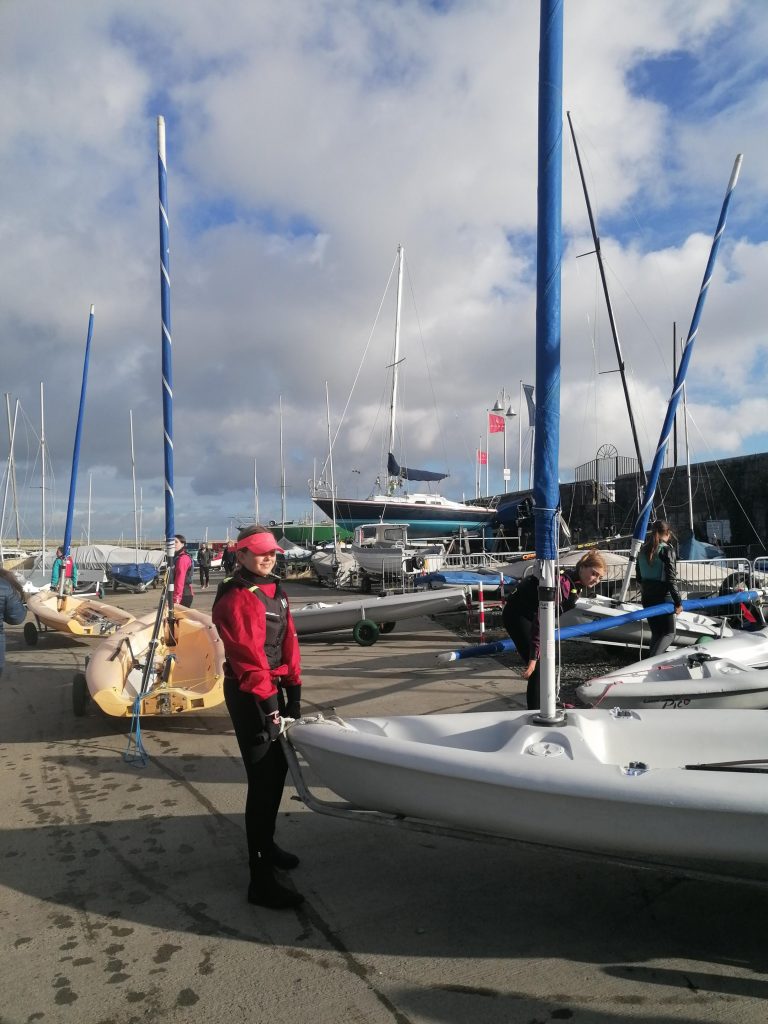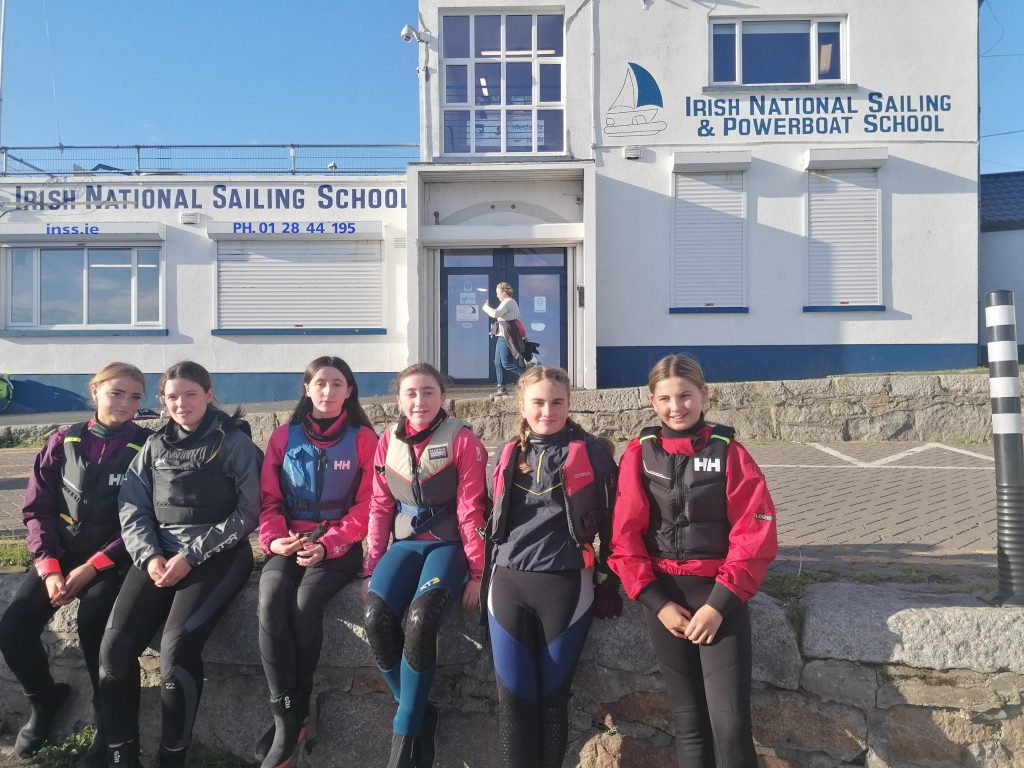 On Monday 17th October the U17 soccer team emphatically beat Blessington Community College in their season opener by a scoreline of 6 – 1 with two goals apiece from Anastasia Syrbu and Muireann Bagley as well as goals from Aoife Russell and Anna Livesey. The girls will now progress to the next round of the cup.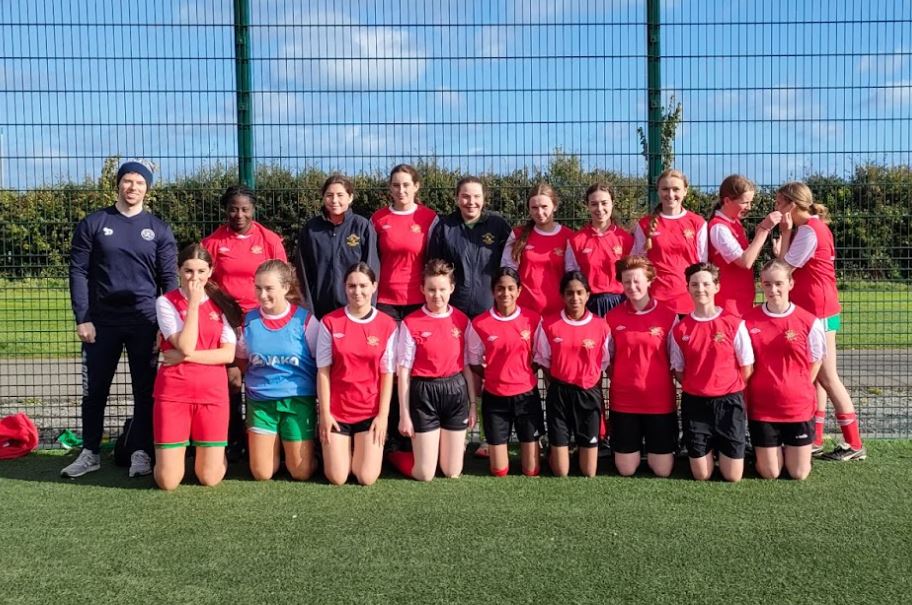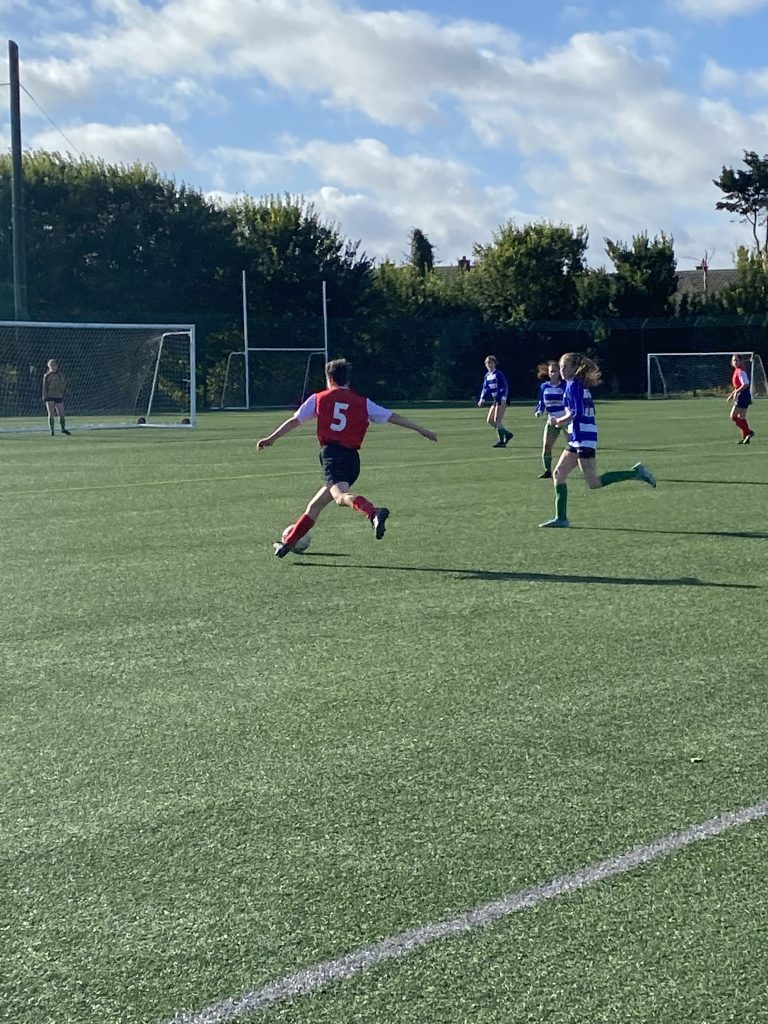 On Tuesday 18th of October our Junior Hockey team played Drogheda Grammar. The girls played very well in the sun!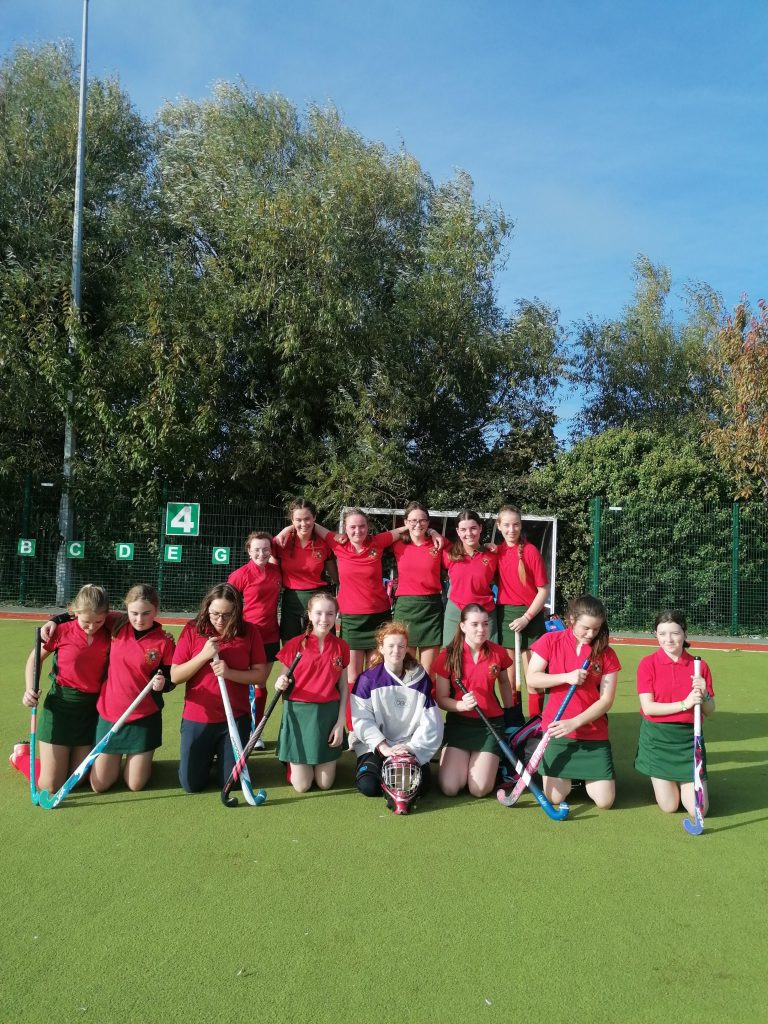 On the 19th of October it was an exciting day for both the Cadet and Senior Basketball teams! The seniors won 34-15 against Lusk CC and an even stronger win for the cadets! A fantastic result all round and looking forward to the next few matches.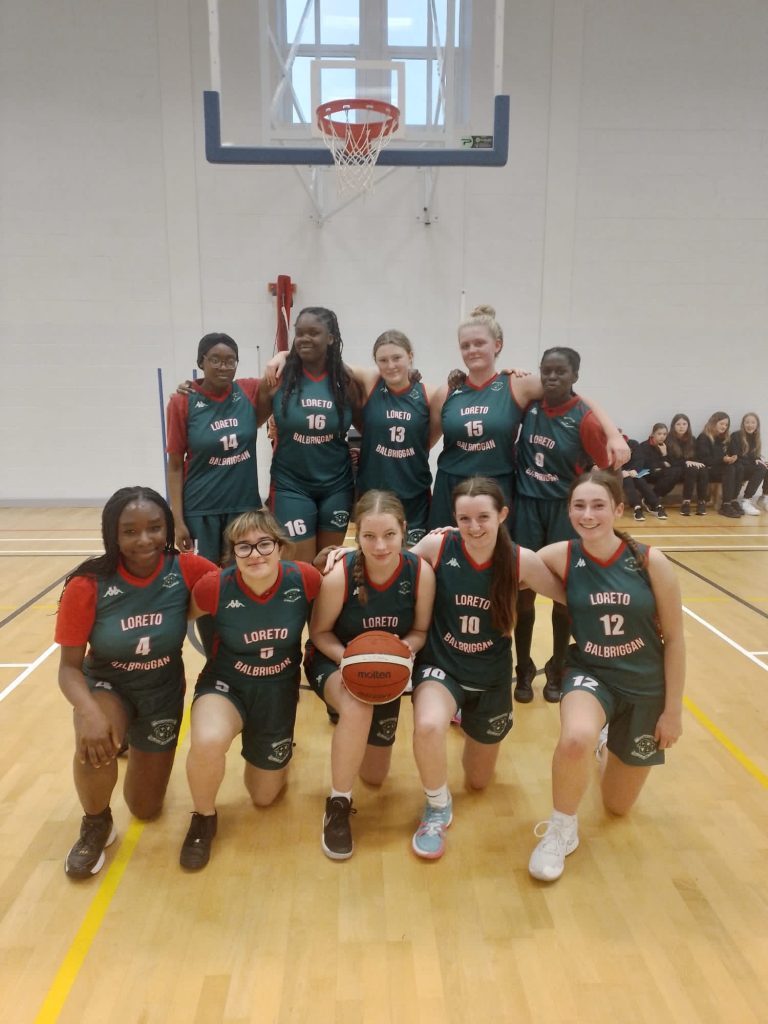 On the 25th of October or u15 soccer team had a very impressive 6-4 win against Lucan CC. Five goals were scored by Muireann Bagley & one for Alanna Harris. A special mention must go to Iris Frazer for stepping up and making her first appearance in goal and making a number of excellent saves to keep the team ahead. Well done to all involved!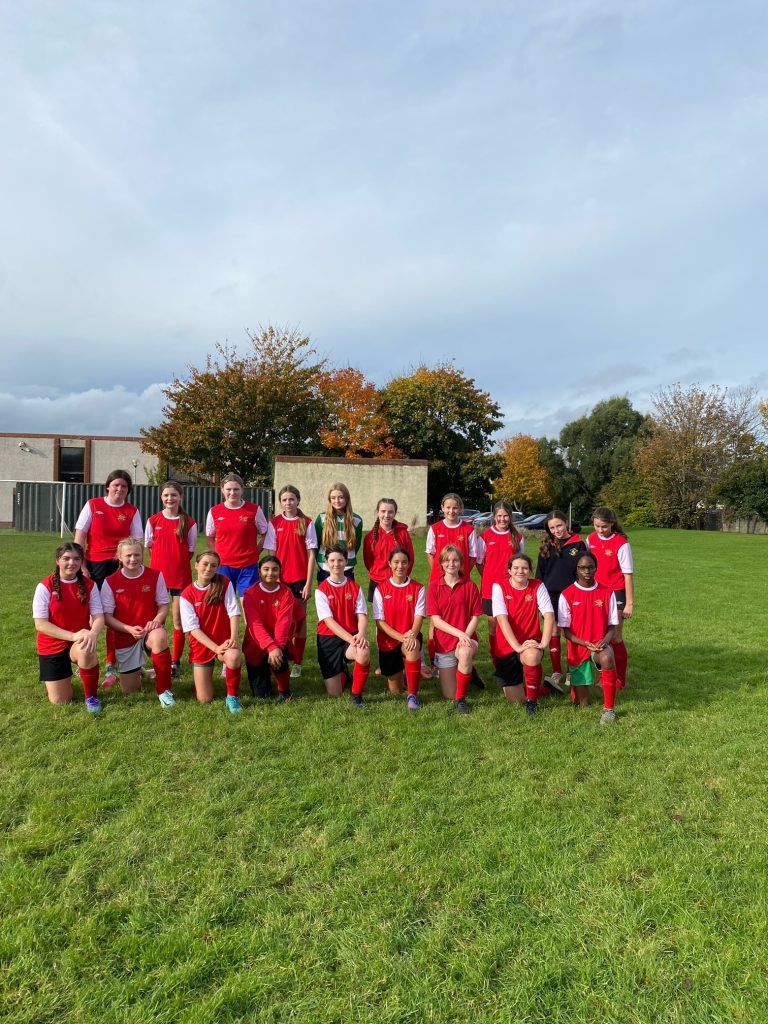 On the 27th of October the 1st Years had a brilliant day at the Loreto 1st Year Hockey Blitz in Loreto Beaufort. Well done to all 1st Years involved!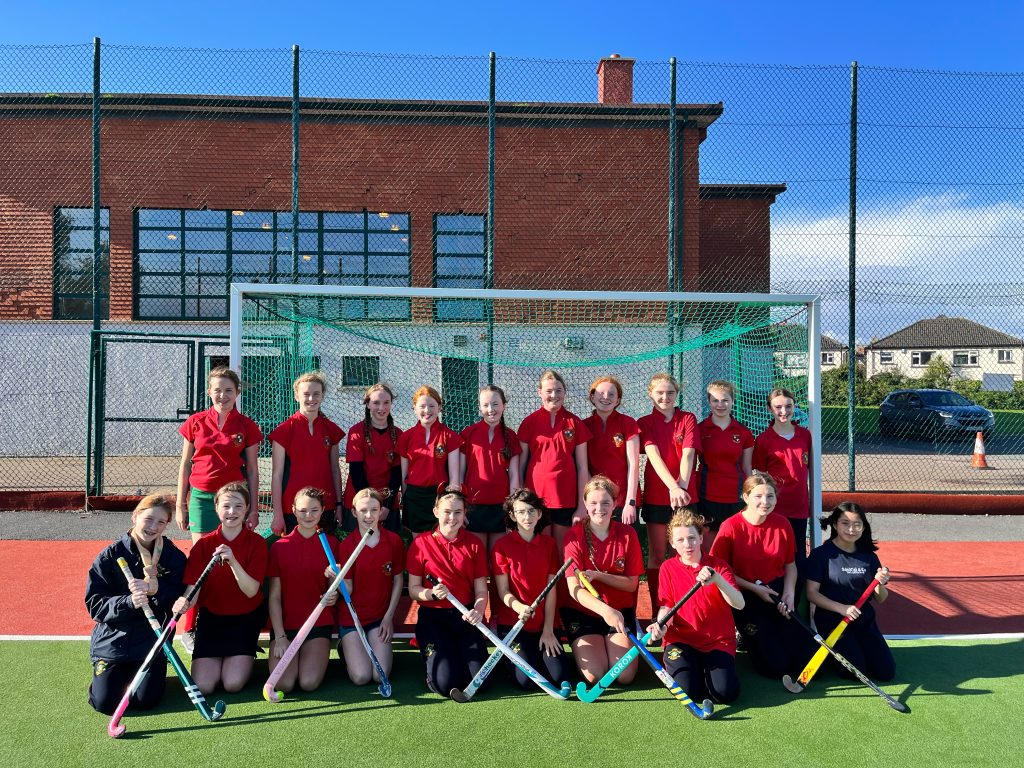 We kicked off the year by sharing our new Sports Timetable with students and commencing training for all year groups.
1st Year and Transition Year students had 'Sports Taster' days during September. These days were coordinated by our 6th Year Sports Captains. The students experienced a taste of all sports on offer in the school. 
We encourage 1st year students to get involved in at least one sport and TY students to take part in something new for the year!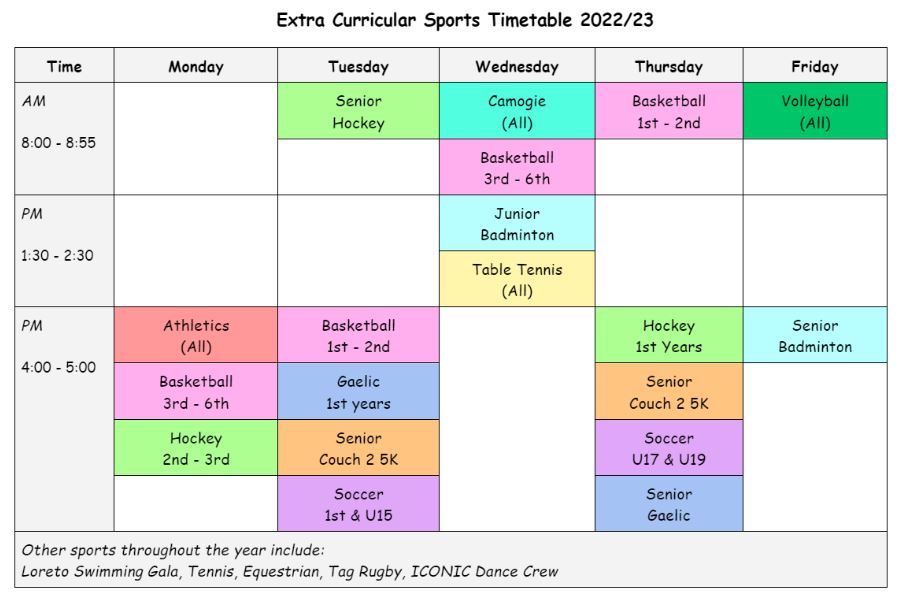 On Wednesday 28th of September our GAA season got off to a great start! 
Congratulations to our Under 19 Senior GAA team who started their season with a win against Holy Faith Clontarf. A great display of skill, team work and determination!
On Thursday 29th of September our 2nd and 3rd year Cross Country team competed in the Dublin Schools Cross Country event in the Phoenix Park. They all ran very well and had an enjoyable day!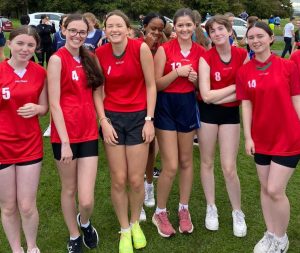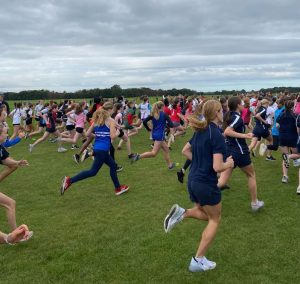 On Friday 30th of September  we saw week two of our county GAA blitz.
Brilliant participation for our first and second years and a big thank you to our TY students who are leading and managing this event.
Also huge congratulations to those 2nd years who received their runner up Leinster medals.