News update, Jan 12th, 2019
• Mock Examinations Timetable 2019


Leaving Cert Mock exams will commence on Monday, February 4th and on Tuesday February 5th for 3rd years. Fees can be paid online through easy payments on the website. Fees are €100 for both LC and JC. The mock time table is now available on the website.
• Evening study 2019 details

• All first years travelled to the RDS on Friday to give Loreto Balbriggan competitors support in the Young scientist competition.
• Congratulations to all of our students participating in this year's BT Young Scientist and Technology Exhibition in the RDS, in particular Cleo and Zainab who took first prize in their category, Intermediate Chemical, Physical & Mathematical Science, as well as the special award from the EPA, Environmental Protection Agency. Four of the Loreto Balbriggan projects were highly commended, a reflection of all the hard work put in by students and their teachers. Congratulations also to Skerries Community College on the work of the overall winner, Adam Kelly. The titles of the projects we had accepted into the exhibition this year are listed below. Hover over the title to read the abstract.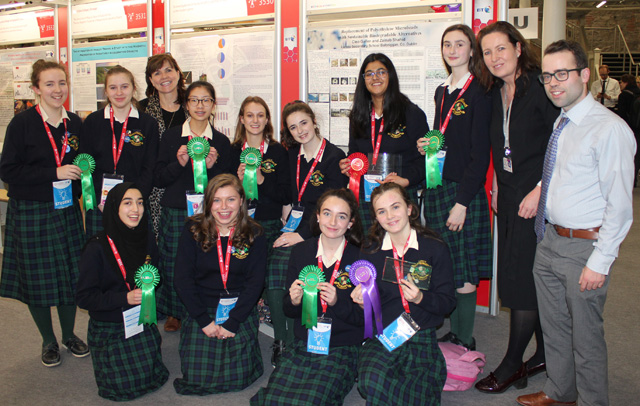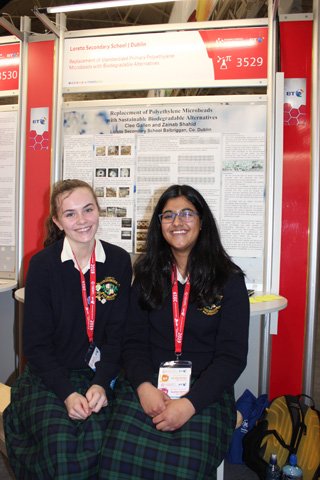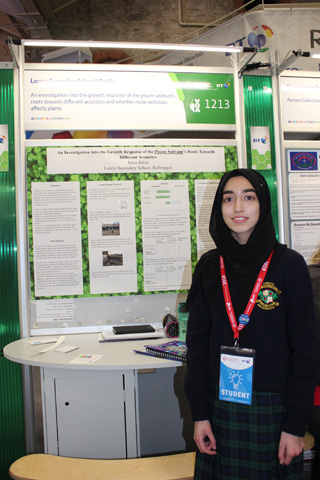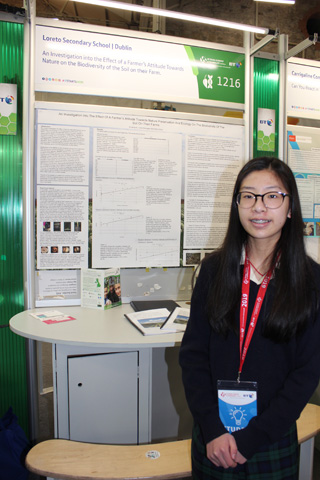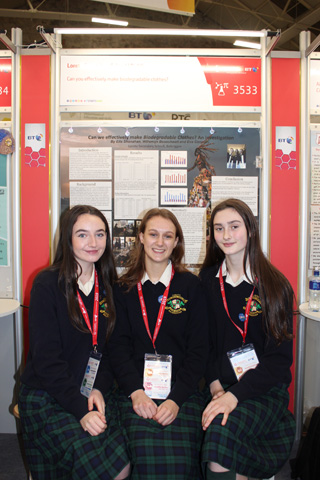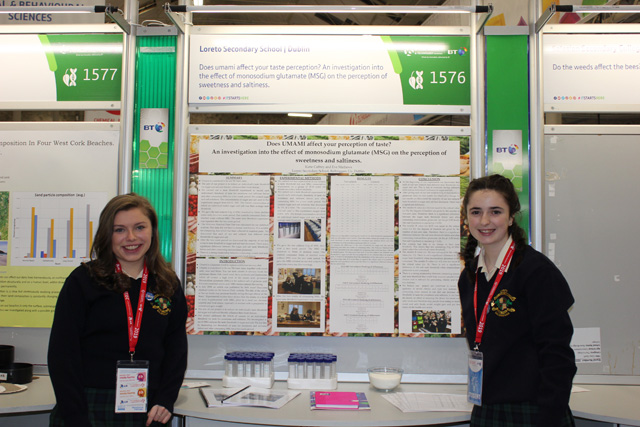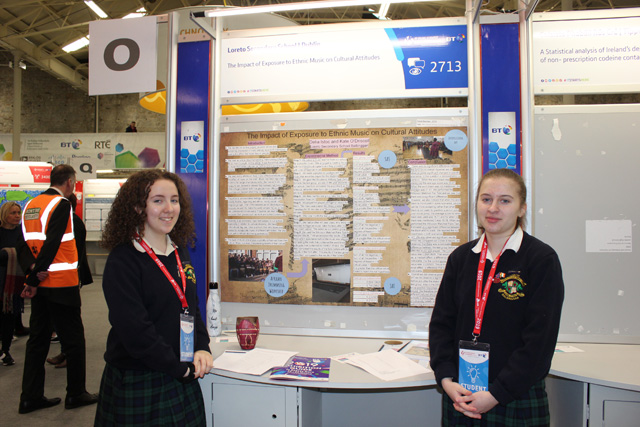 The Impact of Exposure to Ethnic Music on Cultural Attitudes - Delia Istoc & Kate O'Driscoll.

An Investigation into the Growth Response of the Pisum Sativum's Roots Towards Different Acoustics - Iman Khan.

Can we make biodegradable clothes effectively? - Eva Connolly, Ella Shanahan & Willemijn  Bosschaert.

Does umami affect your perception of taste? An investigation into the effects of monosodium glutamate on our perception of sweetness and saltiness. - Katie Caffrey & Eve Mathews.

Replacement of Polyethylene Microbeads with Sustainable Biodegradable Alternatives - Cleo Gallen & Zainab Shahid.

An Investigation Into the Effect of a Farmer's Attitude Towards Nature Preservation and Ecology on the

Biodiversity of the Soil on their Farms - Selina Xu.
• 15 Students studying Politics and Society will be in the audience of the 'Claire Byrne Live' show on Monday evening.
• Congratulations to Hannah Cullen, Alana Foy-Nicolleau, Mizna Shahid, Jennifer Bura, Éabha McLoughlin and Doireann Comiskey who competed in the Junior Schools' debating competition in UCD. Out of 182 teams who competed, Éabha and Doireann were one of the 32 teams who progressed to the final stages.
• Well done to Adriana Ciot, Claire Johnson, Nikolet Serbezova and Marianne Casey on competing in the annual Inter-Loreto Mace debate on Friday, 11th January in Loreto Crumlin. Great support was given from their first and second year school mates. Congratulations to Marianne and Claire for making it through to the semi final.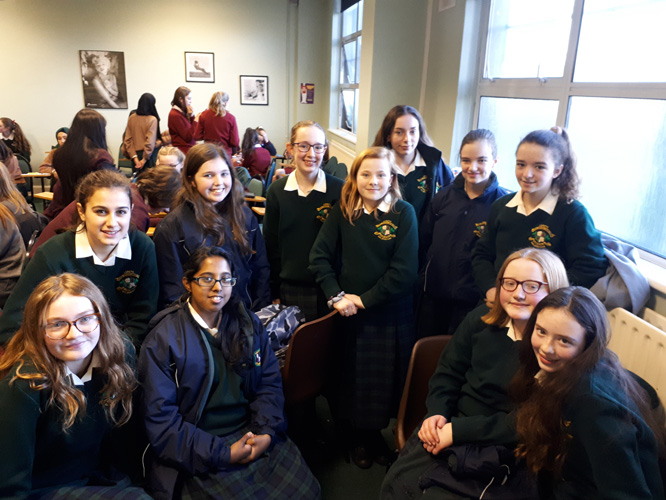 • 6th Year student and Irish international cricketer Lara Maritz has been nominated as 'Fingal's Sports Star of the year 2018 . It is a public vote, so please give Lara your support here http://www.fingal-independent.ie/sportstar