News update, Jan 19th, 2019
• Mock Examinations Timetable (Revised) 2019


Leaving Cert Mock exams will commence on Monday, February 4th for 6th years and on Tuesday, February 5th for 3rd years. Fees, due by Jan 24th, can be paid online through Easy Payments on the website. Fees are €100 for both LC and JC.
• Evening study 2019 details

• We are the latest school in the country to be presented with the Health Promoting Schools' Flag' by the HSE as an acknowledgement of our efforts in improving the health of the school community. The Health Promoting Schools programme supports schools in focusing on health and wellbeing and involves all members of the school community. Monica Mc Crory presented the Flag on Thursday. As part of our healthy living week a number of invited guests spoke to the students. They included Caoimhe Rudden, Irish Heart Foundation, Adrienne Foley, HSE Oral health Promoter, Anna Ryan, Nutritional Therapist and Edel McNamara, Senior Community Dietician.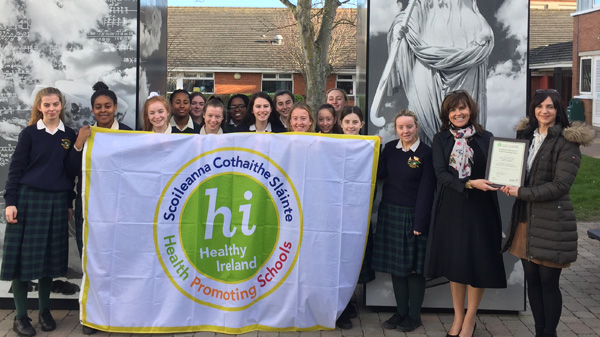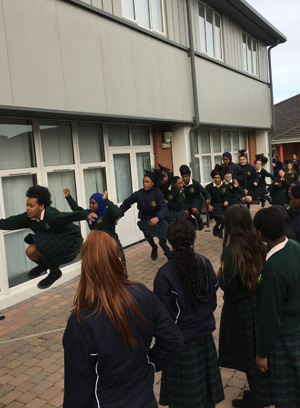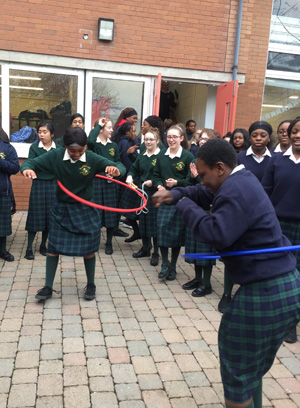 • Congratulations to all of our students who participated in this year's BT Young Scientist and Technology Exhibition in the RDS, in particular Cleo and Zainab who took first prize in their category, Intermediate Chemical, Physical & Mathematical Science, as well as the special award from the EPA, Environmental Protection Agency. Four of the Loreto Balbriggan projects were highly commended, a reflection of all the hard work put in by students and their teachers. Cleo and Zainab have been invited to take part in the BT Business Bootcamp 2019. All the competitors have been invited by the Mayor of Fingal to a reception to celebrate their success in the Council's offices on February 11th. The titles of the projects we had accepted into the exhibition this year are listed below. Hover over the title to read the abstract.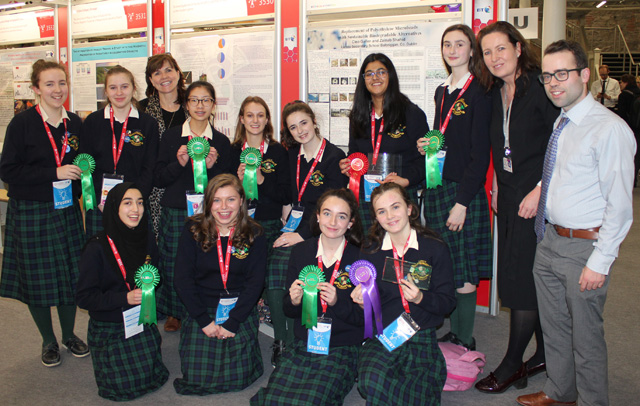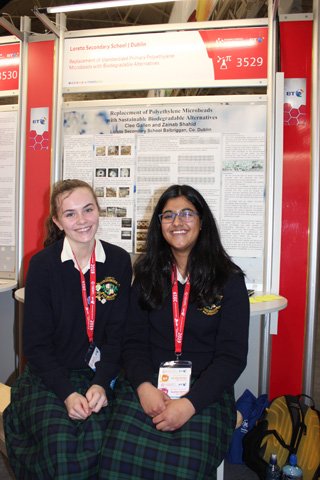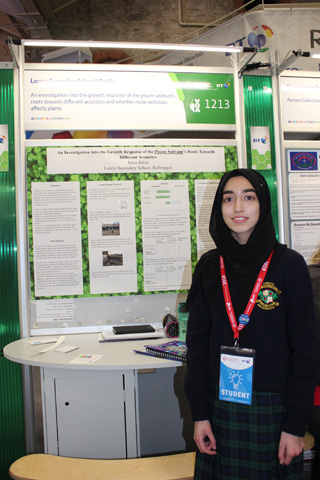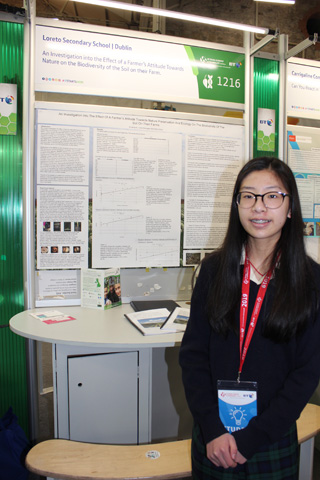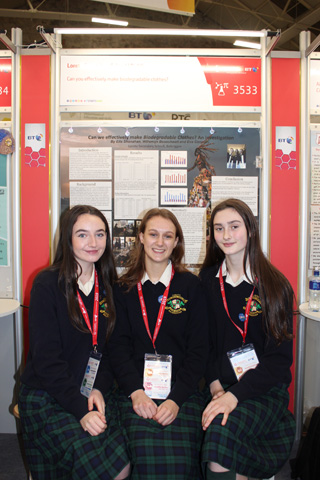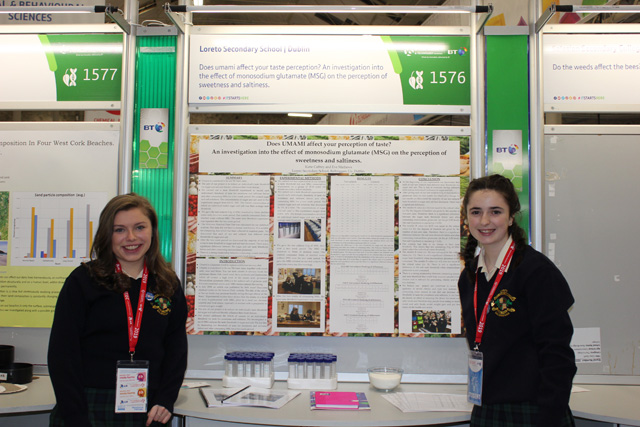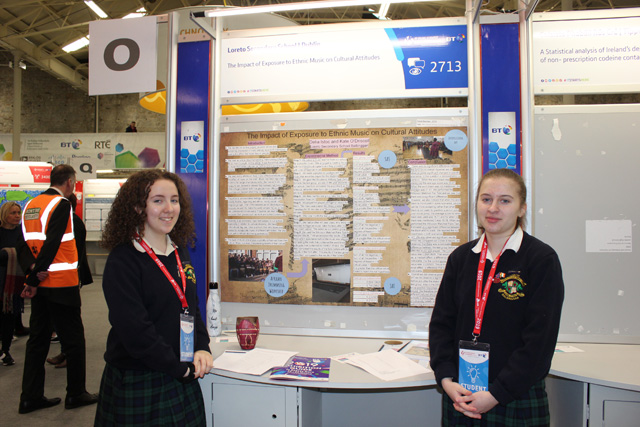 The Impact of Exposure to Ethnic Music on Cultural Attitudes - Delia Istoc & Kate O'Driscoll.

An Investigation into the Growth Response of the Pisum Sativum's Roots Towards Different Acoustics - Iman Khan.

Can we make biodegradable clothes effectively? - Eva Connolly, Ella Shanahan & Willemijn  Bosschaert.

Does umami affect your perception of taste? An investigation into the effects of monosodium glutamate on our perception of sweetness and saltiness. - Katie Caffrey & Eve Mathews.

Replacement of Polyethylene Microbeads with Sustainable Biodegradable Alternatives - Cleo Gallen & Zainab Shahid.

An Investigation Into the Effect of a Farmer's Attitude Towards Nature Preservation and Ecology on the

Biodiversity of the Soil on their Farms - Selina Xu.
• Congratulations to Emily O' Sullivan (5G), Alessandra Grosariu (5G), Emma Morkeliunaite (5A) and Adesuwa Ugiagbe (4C) who competed in the Senior Loreto Mace Debating competition this week in Loreto Clonmel. Both Loreto Balbriggan teams performed to an extremely high standard and progressed to the final stages.
• 30 sixth year students attended a Shakespeare workshop in Balbriggan library on Monday.
• All TY students attended a talk on social anxiety on Monday.
• TY students are busy preparing to go on work experience starting Monday, 28th January.
• On Thursday the Ember group attended an Ember reunion in All Hallows College. The team presented a symbol that represents their work as Ember leaders and they had the opportunity to reflect on their work to date.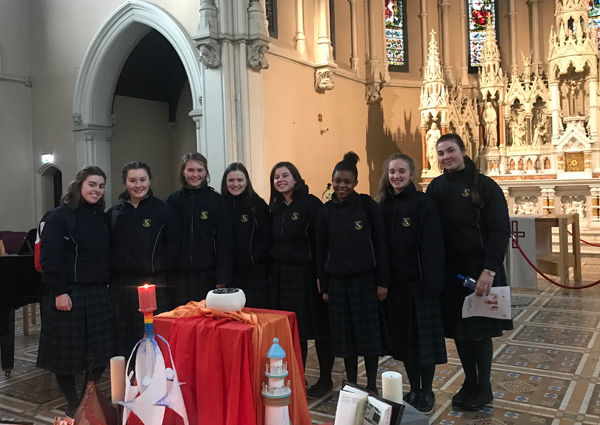 • Best of luck to sixth year student Lauren Murphy who will represent Ireland in the Under 20's, 4000 m cross country this Saturday in Belfast.