News update, Apr 13th, 2019
• This week we were all transported back in time to 1960s America as TY students performed 'Hairspray' to a packed house each night. The audiences were thoroughly entertained by the wonderful acting and singing. The students designed the set, sourced costumes and props all of which added to the spectacle. Each night the audience was looked after by the very capable PR team who ran 'front of house' and refreshments. Yet again the students rose to the challenge and produced another memorable TY musical.
• TY students also completed their end of year interviews. The students had the opportunity to showcase various projects, activities and assignments that they completed throughout their very busy year. The interviews form part of the assessment that will go towards their final grade, when they graduate in May.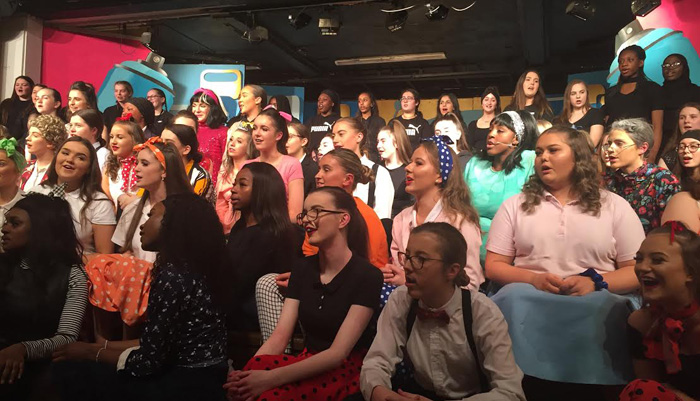 • Best of luck to this year's TY mock trial team who are competing on Saturday in the annual National Mock Trial Competition. The competition is organised by Public Access to Law and will take place in the Criminal Courts of Justice.
• All 2nd year students went orienteering in Ardgillen on Thursday. They had the opportunity to use their navigational skills using a map and compass to navigate their way around the beautiful demesne.

• This week we celebrated Intercultural week. We are very proud of the cultural diversity in our school community. At present we have 42 countries represented in our student body all of which add to the special atmosphere in Loreto Balbriggan. Many activities were organised during the week. On Friday the gym was host to a wide variety of stalls exhibiting many delicious foods from all over the world. Afterwards the students were entertained by a global fashion show and ethnic dancing. The winner of our Intercultural world cup soccer was team Nigeria.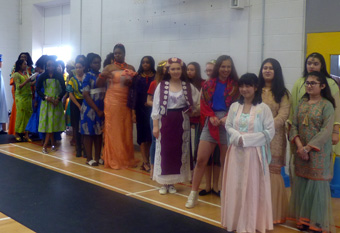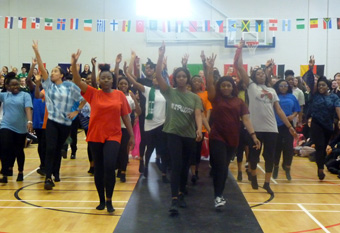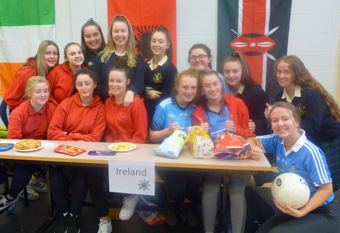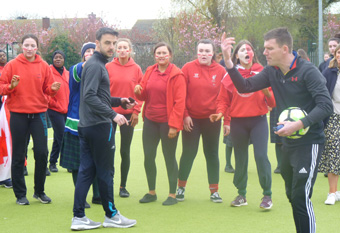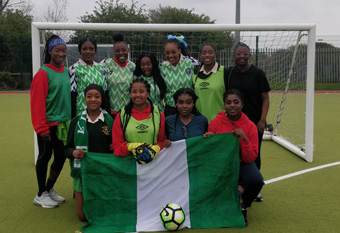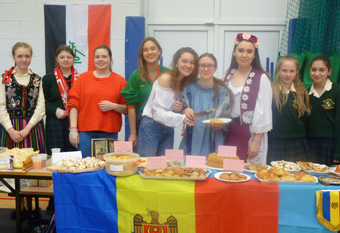 • Many thanks to the music captains who organised the annual first year talent show on Friday. It was a delight to see such fabulous acts. The winner was Isobel Daguman.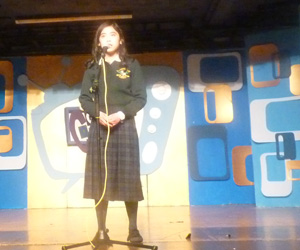 • Congratulations to the senior tennis team who competed in the Loreto League on Thursday.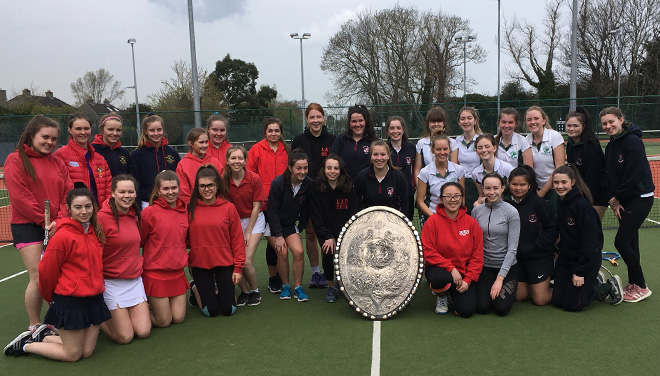 • Easter holidays will begin this weekend. There will be no Saturday study this week (13th). Study will resume from Tuesday 23rd-Saturday 27th inclusive. The cost is €3 per day.
• The school will reopen Monday 29th at 9.10am.
Return to school dates, August 2019
Wednesday, 21st August
All staff return.
Registration for First Years.
Thursday, 22nd August 
1st / 2nd / 3rd Years return at 9.10 a.m.
Friday, 23rd August
1st / 5th / 6th Years return at 9.10 a.m.
Monday, 26th August
All students except 4th Years for full day.
Classes as per timetable.
Monday, 2nd September    
4th Years return for a full day of class