News update, Mar 14th, 2019
• A number of 6th Years attended a mindfulness talk and how to manage exam stress. The talk will continue for the rest of the year group next week.
• All third year students attended a senior cycle subject options seminar and fair on Friday 8th . The girls learned about all the subjects available to them in senior cycle as they explore their future career options. All 3rd year parents were invited to attend a TY/ senior cycle information evening on Monday, 11th. Along with the various aspects of TY, parents were informed about the many subjects that are available to the students in senior cycle.
• Bhí 'Seachtain na Gaeilge' againn an seachtain seo. Bhí neart mór imeachtaí ar siúl....ó comórtas seanfhocail agus cluichí boird go tóraíocht taisce agus céilí fiú. Dé hAoine bhí comórtas cáca. Bhí sé an deacair buateoir a fháil toisc go raibh an chaighdeán chomh h-ard. Shein an grúpa ceol traidisiúnta do fhoireann na scoile am sosa chomh maith. Bhí seachtain den scoth ag na cailíní go léir.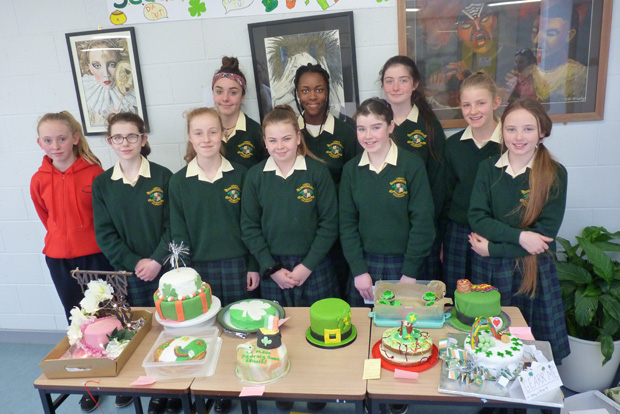 • 31 third years attended a Shakespeare workshop on Tuesday.
• Four third year students took part in the BSTAI table quiz in the Quinn School of Business UCD, on Wednesday.
• 72 students attended a driving course with the Driving Academy in Mondello Park on Tuesday
• This week was another successful week for the hockey teams in the North Side League. The minor premier and minor 2 beating Santa Sabina and St Wolstons respectrively in their finals. The beginner hockey team also enjoyed success in their final, eventually beating St Wolstons in an exciting penalty shoot out. The senior premier were narrowly defeated in their final 1:0 by Santa Sabina.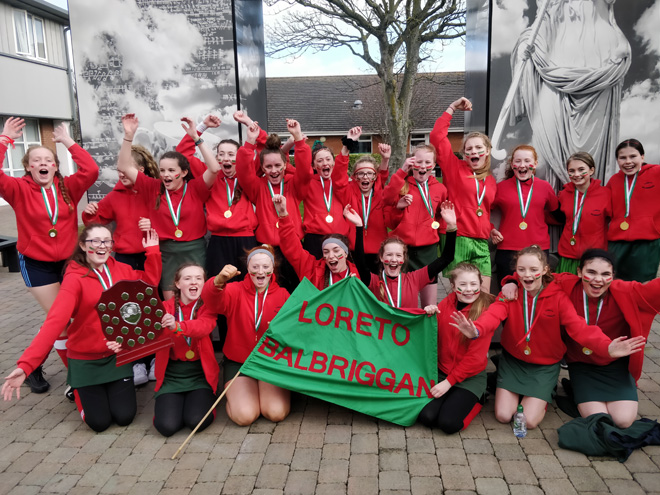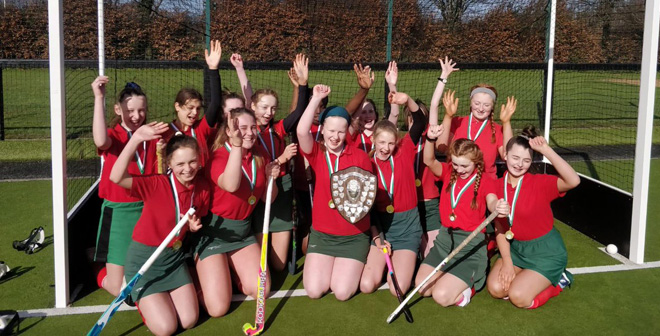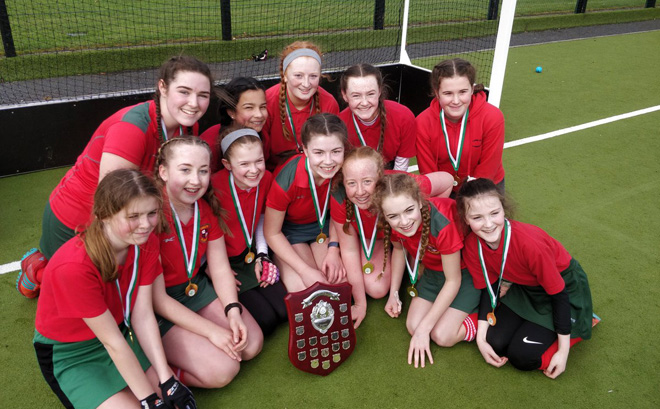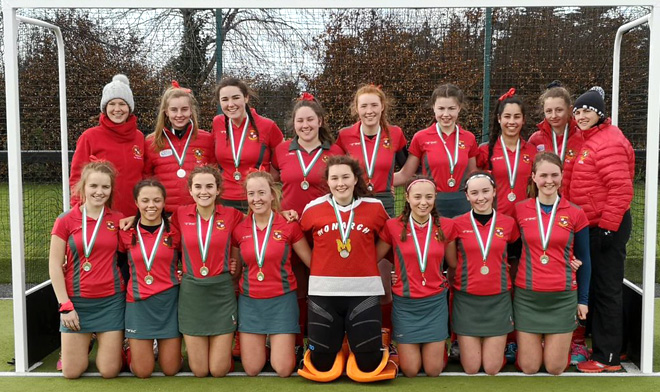 • Congratulations to Lauren Murphy who was 6th in the All Ireland Schools Cross Country on Sunday.
• TY students, Caoilfhionn Ní Mhadagáin and Grace McKenna travelled to an impoverished area of Lesotho in Africa with 54 students from Portmarnock Community School and Action Ireland Trust. They taught in the schools in the morning and helped to upgrade buildings in the afternoon. Both girls agreed that the whole experience was indeed life changing.

• Congratulations to Kim Dalton (Balbriggan Golf Club) Tegan Gordon (Laytown/Bettystown Golf Club) and Laura Clarke (Rush Golf Club) who were appointed Junior Girls' Golf Captains 2019. We wish all the girls the very best for the coming year in their new role.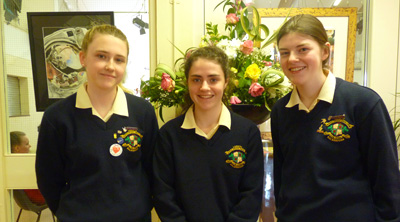 • The school will be closed on Friday 15th and Monday 18th Arch. The school will re-open on Tuesday March 19 th at 9.10am

Lá Féile Phádraig Dhaoibh go léir
Return to school dates, August 2019
Wednesday, 21st August
All staff return.
Registration for First Years.
Thursday, 22nd August 
1st / 2nd / 3rd Years return at 9.10 a.m.
Friday, 23rd August
1st / 5th / 6th Years return at 9.10 a.m.
Monday, 26th August
All students except 4th Years for full day.
Classes as per timetable.
Monday, 2nd September    
4th Years return for a full day of class