News update, Aug 14th, 2019
Congratulations to our Leaving Certificate students who were hugely successful in their results yesterday. Three students hit over the 600 point mark with over 25%  scoring above 500 points .  There was an excellent set of results overall from a year group who worked hard over the past six years.  Almost all achieved their personal best and are well within the margins of their chosen college courses.
Pictured below with Miss Mc Donough are a large number of the students who got over 500 points and Frances Mulholland, Aoife Conroy and Kelsey Wilson, who were awarded over 600 points.
Well done to all involved.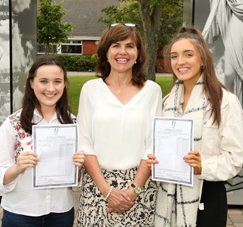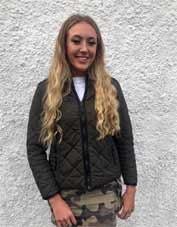 Return to school dates, August 2019
Wednesday, 21st August
All staff return.
Registration for First Years.
Thursday, 22nd August 
1st / 2nd / 3rd Years return at 9.10 a.m.
Friday, 23rd August
1st / 5th / 6th Years return at 9.10 a.m.
Monday, 26th August
All students except 4th Years for full day.
Classes as per timetable.
Monday, 2nd September    
4th Years return for a full day of class