News update, Nov 17th, 2018
• Throughout the week the students attended various events as part of Science week . They also carried out experiments and observed dissections in their science classes. On Tuesday, 2nd years attended a talk in DIT for a talk on 'Plastics and the Ocean'. TY students attended a talk on the "Physics of Martial Arts" in the Science Gallery. On Wednesday, students attended a lecture on ' Careers in Chemistry' hosted by the Royal Chemistry Society. Two 2nd year groups attended a talk in DIT on the Zoological discoveries of Thomas Parke, the first Irish man to cross Africa. On Thursday, 6th year students represented the school at the ISTA Regional Senior Science Quiz in TCD and came seventh place out of 50 schools. The week drew to an exciting conclusion when all 1st year students visited the Big Bear Planetarium.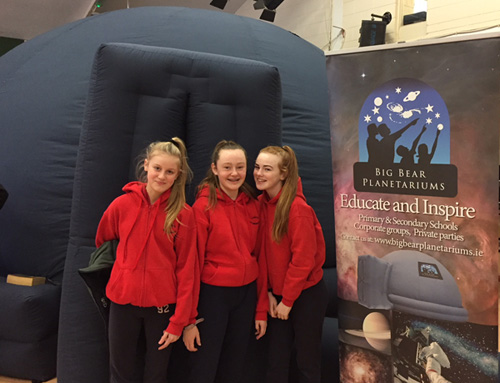 • 6th students attended a careers talk on course choices in UCD.
• On Monday, 54 6th Years commenced their investigations on a field trip for their Leaving Cert Geography Field Study.
• All year groups and staff took part in Gaeilge 24, a Gael Linn initiative to promote speaking Irish in everyday life. Bhain na daltaí an-taitneamh as, nuair a labhair said as Gaeilge don lá af fad.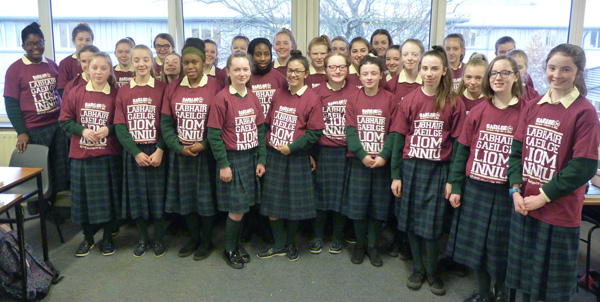 • Third years attended a Jigsaw workshop on Monday.
• All TY students attended a French play performed by a travelling French troupe.
• Seven TY students attended a Trócaire workshop on land rights in Clonliffe College.
• On Tuesday, guest speaker Nurse Adrienne McCleary spoke to all TY students on the importance of good breast health.
• 46 students participated in a First Aid course on Thursday and Friday.
• Past Pupil, Carla Rowe, Senior Ladies' Dublin footballer and All star visited the school on Friday with the Brendan Martin Cup.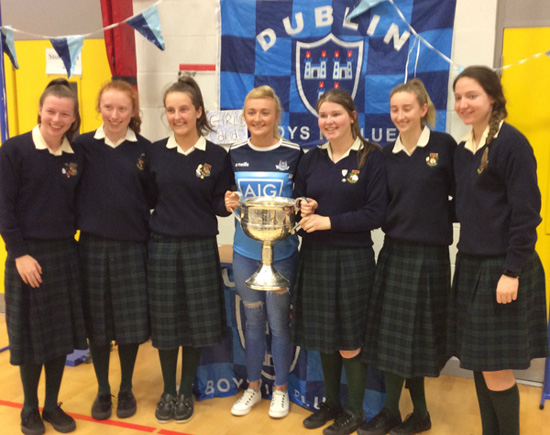 • On Friday November 10th, the U16 Basketball Team competed in the East Regional Girls' competition where they were narrowly defeated by Portmarnock C.S.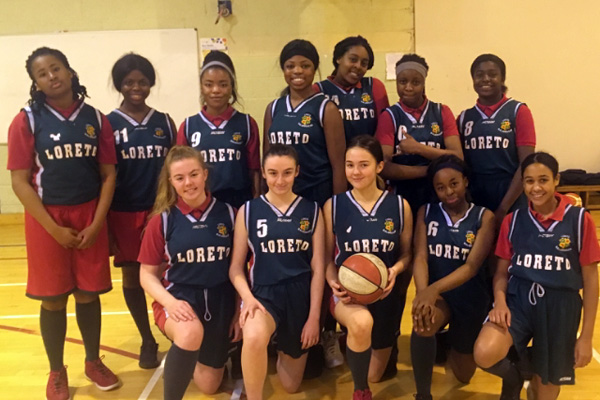 • Exam Week will commence on November 20th and continue until November 28th.
• 3rd Year Parent Teacher Meeting takes place next Thursday 22nd November 3.15-6.45pm.