News update, Dec 7th, 2018
• Business students held their Annual Market Day on Friday. The event was opened by Evelyn Garland, past pupil and owner of 'Fit Food'. Evelyn who has appeared on 'Dragons' Den' with her product also spoke to 5th and 6th Business students. This year over 30 stalls exhibited their products. Once again students excelled themselves with their new and innovative ideas. (Pic below)
• Our annual St. Vincent de Paul food drive will take place on Wednesday 12th December in the hall from 8am-10am. Help us to fight poverty in Ireland by donating non-perishable foods such as boxes of sweets, biscuits and tinned foods. All students who donate can wear their Christmas jumper to school. There will be a prize for the best jumper. Please donate and give the gift of kindness in this season of good will.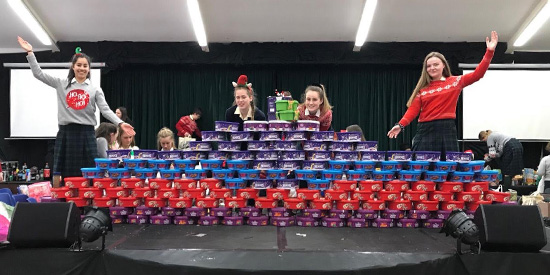 • 6th Year Art students visited the National Art Gallery on Tuesday.

• Congratulations to Emilie Molloy 2nd yr and Marie Weldon 5th yr. Both qualified for the Jigsaw Christmas Card competition. Emilie came 1st in the Junior Category and Marie came 3rd in the senior category. Their cards are now being printed and will be sold by Jigsaw to raise funds for the local Mental Health agency.

• TY students Khadija Fasetire, Ella O'Rourke, Cleo Gallen and Tegra Alphonsine-Kaiku attended a training afternoon in Prosper Fingal in Skerries on Tuesday as part of the "Make a Difference" programme this year. As ambassadors, they will present to their peers on the importance of recognising and including all members of our community.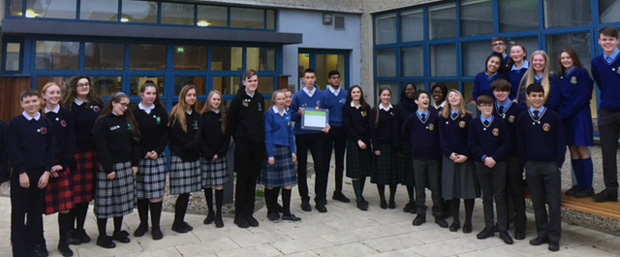 • The JPIC group attended an inspiring talk given by Mary Kilgarriff on the outreach program for the Homeless in inner city Dublin. The students collected hats, scarfs and gloves for the homeless which they presented to Mary. They gained many insights into the difficulties of life on the streets and the scant provision of services available.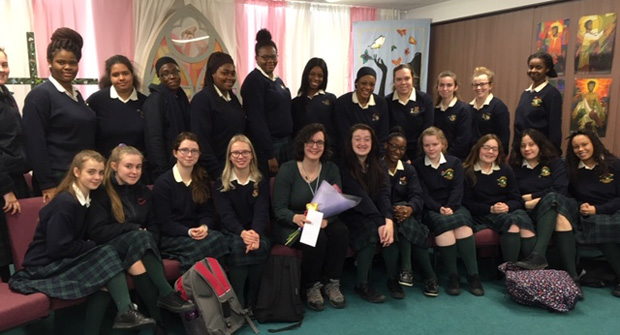 • Art students were busy this week rehearsing and adding the finishing touches to their creations for the Junk Kouture fashion show which take place on Tuesday 11th and Wednesday 12th of December The show will begin at 7.30pm. Tickets to this creative extravaganza will be on sale in the foyer at lunchtimes.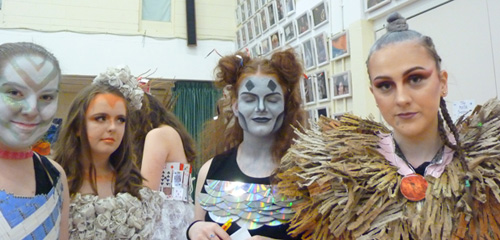 Rumbek Day 2018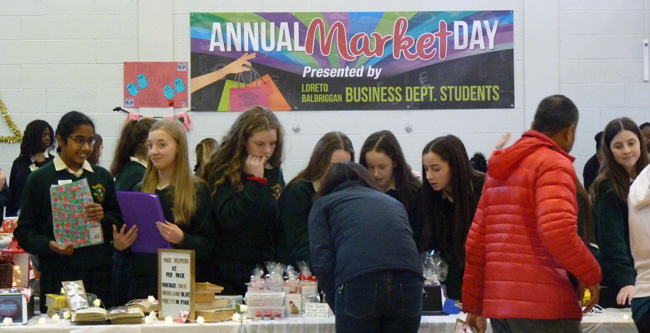 Reminder: The school will be closed to students, on Monday 10th December as per school calendar and also on Friday 14th December for staff development and training.