Third Year blocked timetable
News update, May 18th, 2018
• Second year students continued with DOTS test this week.
• Science CBAs continued this week.
 • Ms McDonough presented certificates to our 6th year Eucharistic Ministers team on Friday. The students completed a training programme last September and have distributed communion during important school masses since. They will also be involved in their Graduation Mass next Tuesday night. The Religion Team would like to thank the girls for their service and dedication over the past year.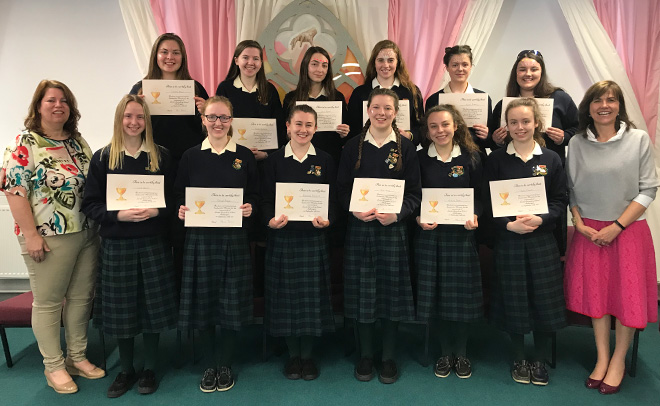 • Student members of the Tidy Towns Committee went to Balbriggan Train Station on Wednesday and Thursday to transform a patch of abandoned wasteland into a flourishing riot of colour. The students thoroughly enjoyed the project and are looking forward to continuing Tidy Towns work in the future.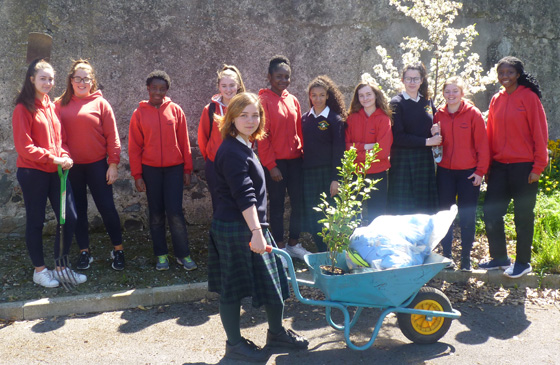 • The music captains, Maya Brezing, Aoife Bowers, Katie Dinsmore, Alma Grimes, Eadaoin McDonough, Ellen O'Driscoll, Katie Phelan and Anna Quinn organised a very entertaining 'pop up' concert on Thursday over both lunch times. The students showcased all their wonderful talent and the staff choir also performed. It was a lovely musical interlude to a very busy day.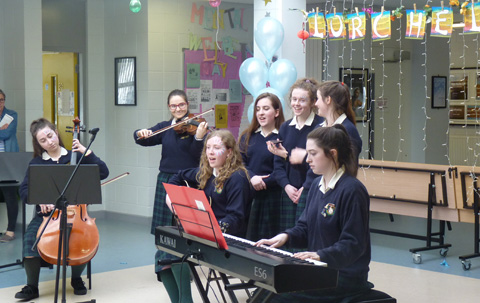 • 1E enjoyed a field trip to the beach as part of their geography course. They also collected plastic rubbish and disposed of it.
• Congratulations to the U14 GAA team who beat Pormarnock on Wednesday and are now through to the Leinster Final.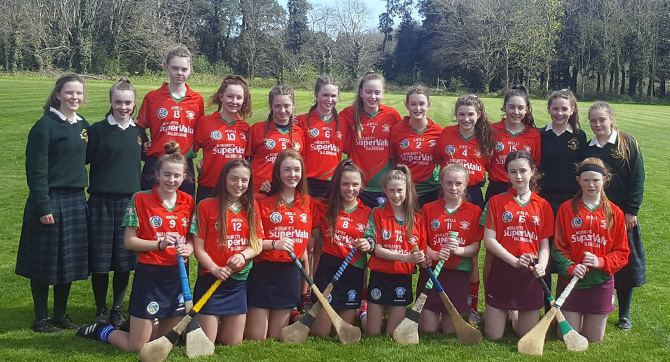 • The Senior Hockey would like to thank Country Crest for sponsoring the team's navy sports jumpers.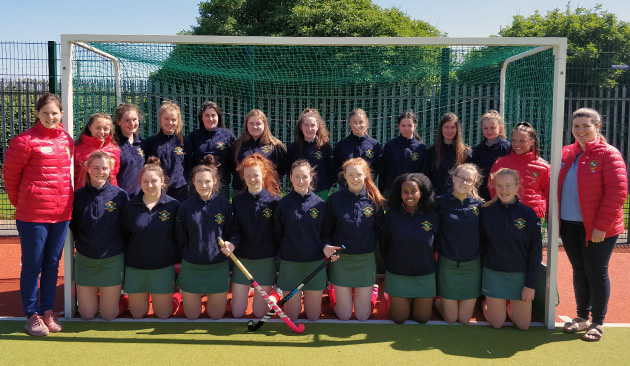 • Congratulations to our Senior Tennis Team who finished 3rd in the Loreto All Ireland Tennis Championships. The team is also through to the Leinster League Final final on Monday.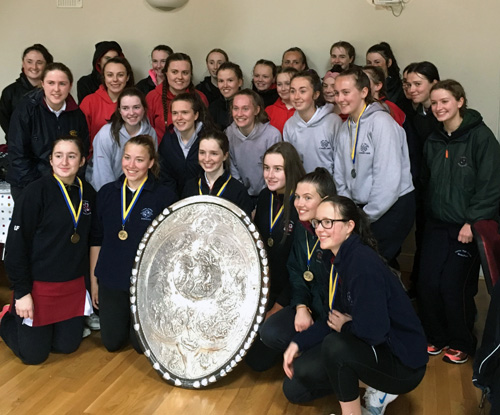 • Congratulations to all who participated in athletics events and training sessions.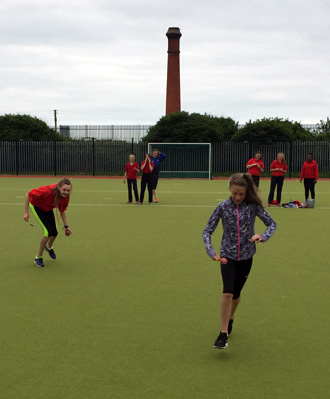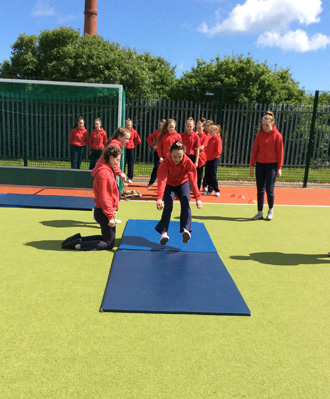 • Students took part in their last athletics training for the year on Monday. They participated in some novelty races, such as the "spud and spoon relay", three legged races and bean bag toss. Best of luck to Lauren Murphy in Fifth year who will compete in the Leinster track finals in Santry on Saturday.
• The Annual Loreto Girls Golf tournament was held on Wednesday in Balbriggan Golf Club in glorious sunshine. Congratulations to Fiona Tolan who won and Emma Butterly who came second.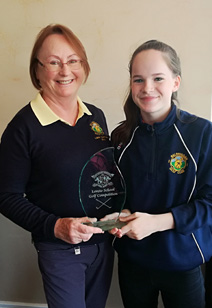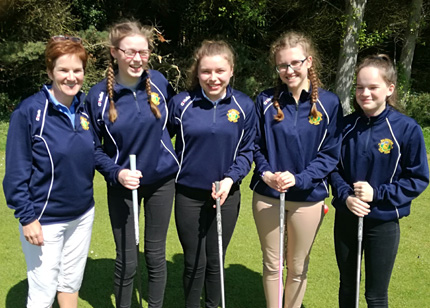 Academic Year 2018-2019
• Thur, 23rd August; School opens for 1st Year students.

• Fri, 24th August; School open for 1st, 2nd and 3rd Year students.

• Mon, 27th August; School open for 1st, 5th and 6th Year students.

• Tue, 28th August; School open for 1st, 2nd, 3rd, 5th and 6th Year students.

• Monday, 3rd September; TY students return.

TY Work Experience 2019; Mon, 28th Jan - Fri, 15th Feb, 2019
Termination of rear access to school campus.
Letter for parents re. above

Parent Mailing List
We are currently compiling a mailing list for parents/guardians of students from 1st, 2nd and 3rd Year through which we can relay information about ongoing activities and events in your daughters year group. Your daughter should have brought home the form linked to below. If it was mislaid, and should you wish to be on this mailing list, please complete the form and have your daughter return it to her form teacher or the school office.