News update, Jan 20th, 2017
• We have had a busy and exciting week this week in Loreto Balbriggan. To start the week off we had the school heats of Junk Kouture on Monday and Tuesday nights. What a fantastic show. Both costumes and performances were exciting and inspirational to watch. The hard work, creativity and energy evident in the production made for a truly entertaining evening.
• "Food for Thought" which was held on Wednesday 19th left everyone speechless. A magnificent night with the mingling of brilliant minds, all sharing a passion for science and good food. Huge thanks to the panel led by Prof. Donal O'Shea, Ms. Cathy Monaghan, Ms. Kevina Cardiff, Ms. Nicola O'Byrne and Dr. Lyndsey McTavish Lynam. Our main sponsors for the night were Kerrigans Fruit, Country Crest and Supervalu. Huge thanks to them. Also many thanks to Sharon Hearne Smith for such a creative cookery demonstration. Thanks also to all the food stands who shared their produce so generously.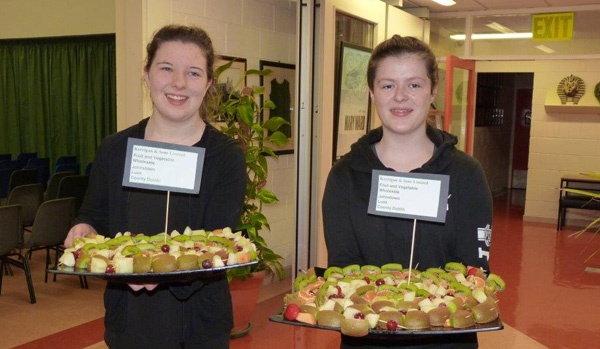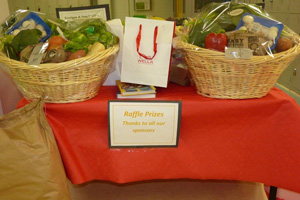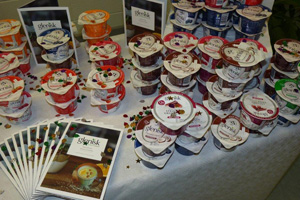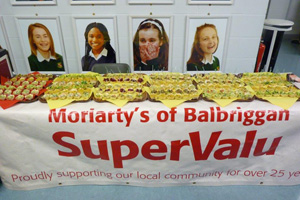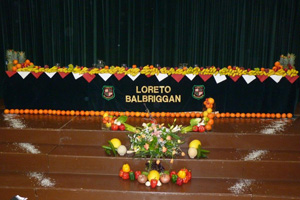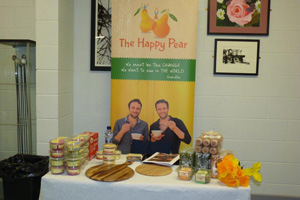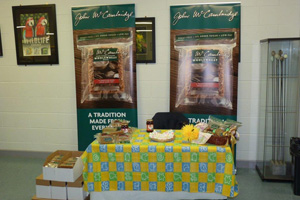 • The T.Y. Fundraising committee presented a cheque for €630 to Tom O'Neill for the Balbriggan Branch of Guide Dogs for the Blind. The girls raffled over 40 prizes before Christmas in their "Twelve Days of Christmas" raffle. Thank you to all who generously supported this wonderful cause.
• It was a very active week on the sporting front with matches in hockey, soccer, GAA, basketball and Spikeball. Well done to all the teams. Loreto Balbriggan reached the 1st year Spikeball finals on 18th January. Two schools from each region qualified and a blitz was held on the day to determine All Ireland champions. We finished seventh in the country and played well on the day. Well done girls.