News update, March 7th, 2014
The school had a fantastic Rumbek Day on Friday, 7th. Well done to Ms. McHugh, Mr. Maguire and the Senior Prefects for all their great work. All funds will be forwarded to our sister school, Loreto Rumbek in South Sudan (Photo's below).
The English Department organised a range of excellent activities for World Book Week. They included Drop Everything and Read, Book Quiz for First Years, "Where's Wally" Book Search, The Big Bookmark Competition. First Years had a day trip to London to visit the Harry Potter Studios and the Roald Dahl Museum and Village.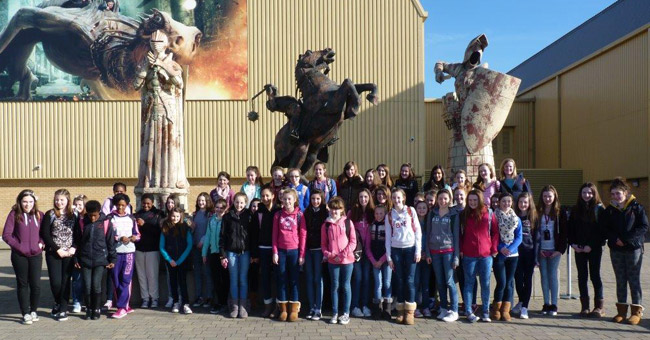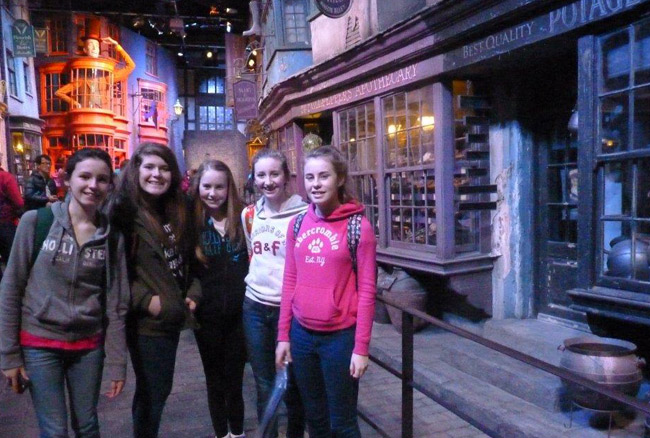 The school's Senior Choir participated in the Emmanuel Concert in the Helix on Wednesday evening. They performed with over 20 other choirs in a marvellous evening.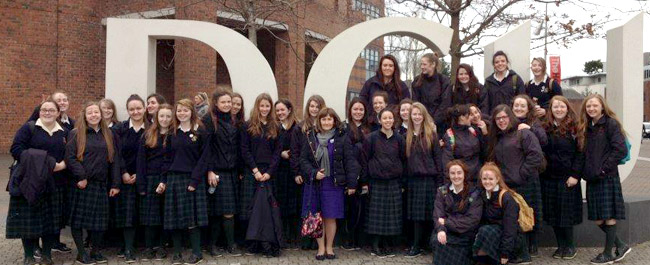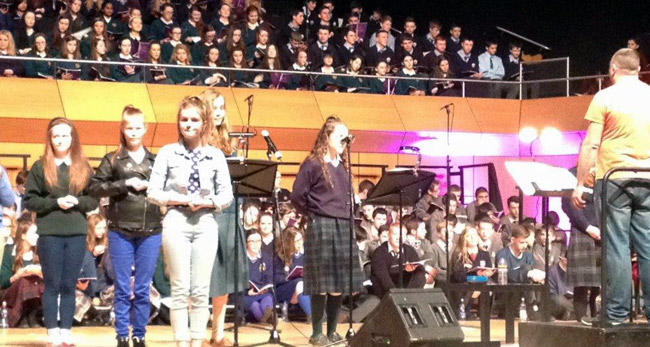 Well done to our Young Scientist students – Alice O'Neill and Cliona Farrell on participating in the Young Scientist Business Boot Camp this week.
The 2C class visited the Dail this week as part of their CSPE studies. They were accompanied by Ms. Ferris and Ms. Morgan.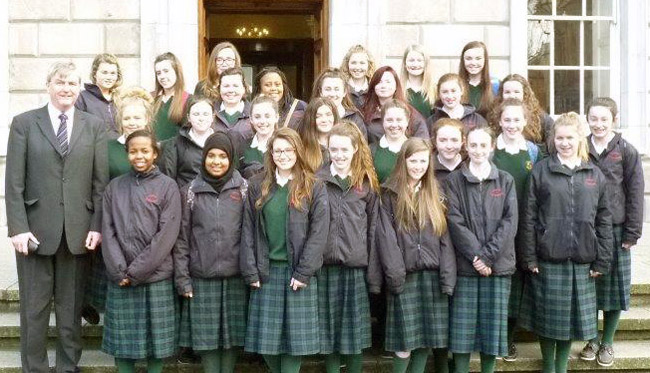 Ashes were given to students and staff on Ash Wednesday.
Accord gave Relationships and Sexuality talks to Transition Years this week.
Fifth Years had a Mock Interview seminar this week.
Well done to the hockey, football and volleyball teams on their performances this week. The hockey team lost their quarter final in a penalty shoot out while the soccer team won their match on a penalty. Aisling McBride and Naomi Clare scored the decisive penalties while Hannah McNulty saved three from the opposition.
St Vincent De Paul - Finally we are established. We are the latest school to join the Society of St Vincent De Paul. We have a group of hard working ladies from 3rd and 5th year committed to spreading the message of Fredrick Ozanam, the founder of the Society of St Vincent De Paul. Well done and the best of luck to all involved (Below: Executive & Main Group)


Rumbek Day 2014