News update, Oct 21st, 2016
• 6 Entrants were successful in securing places for their projects in the BT Young Scientists festival. Out of over 2000 applicants only 500 were successful. 5 successful applications from the one school in the Biological field is significant. Well done to
- Chloe Tap & Dagmara Dobkowska who qualified for the Senior Biological section. Their project is to investigate whether "contrast sensitivity can be improved from regular exposure to action video games and the impact on everyday tasks on a teenager with myopia".
- Sophie Weldon, Laura Weldon and Emma Byrne qualified in the Intermediate Biological section. Their project is "Does consuming certain varieties of potatoes as a staple food in a diet, increase blood glucose levels and chance of high blood pressure and diabetes in a sample of Rush residents".
- Anna Sowray, Savannah Rose McAuley and Kelsey Wilson also qualified for the Intermediate section with "An investigation into the short term effects of the HPV vaccine on female secondary school students".
- Aisling Leneghan & Frances Mulholland qualified with "An investigation into the effects of swimmers' sun cream on the behaviour, burrow depth and orientation of Talitrus Saltator".
- Kate O'Kelly qualified for the Intermediate Social Behaviour section with her project "To investigate the effects of health and lifestyle games on the behaviour of students".
- And finally Kirsty Burns, Cleo Gallen & Enya Anderson qualified in the Junior Biological section with their project "Investigating the behaviour of seagulls in our area"
• This week we had an extremely successful Maths week in the school. Many entertaining and interesting activities challenged and engaged the students in equal measure.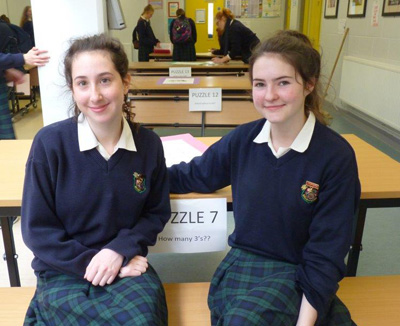 • Extra Curricular activities are up and running now that the year is well under way. The Music Trad group and drama groups are busy practising and students are enjoying it all.

• 1st Years took part in the Cheerios children's breakfast morning and raised over €360 while enjoying a healthy breakfast.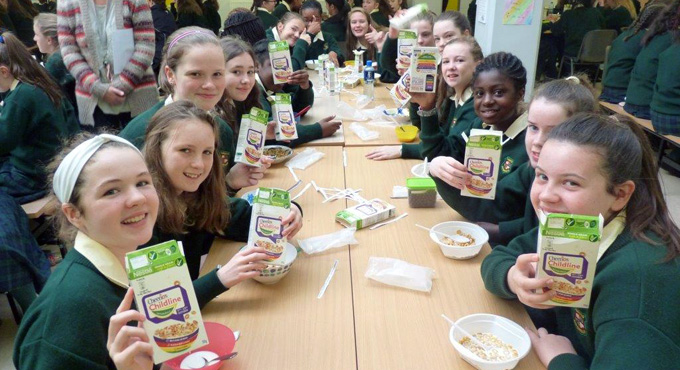 • Well done to the Transition Year students who took part in the Loreto Fun "Learn to Row" day in Islandbridge on Friday, 14th October. The students involved were Alex Tyrell, Nadine Bollard, Emer Elworthy, Abbie Hurley, Roisin Sherry, Katelyn O'Brien, Alice Morgan and Gillian Farrelly. A great day was had by all and we are now on the "Road to Rio" after bringing home the bronze.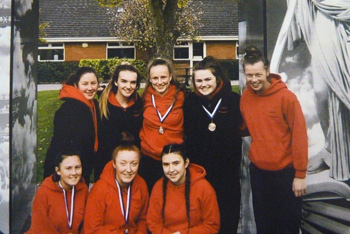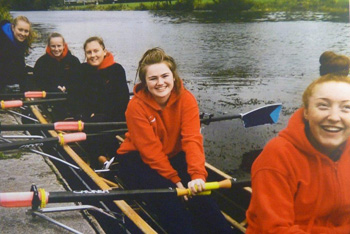 • 1st, 2nd and 4th Years travelled to Fermoy to participate in the All Ireland Loreto Camogie blitz. A great day was had by all.