Supervised after-school study
The school is offering Evening Study again this term and we encourage your daughter to attend, especially students in 3rd, 5th and 6th Year. Students find Evening Study to be very beneficial with both homework and study.

For more information regarding prices and times please click here.
Parent Mailing List
We are currently compiling a mailing list for parents/guardians of students from 1st, 2nd and 3rd Year through which we can relay information about ongoing activities and events in your daughters year group. Your daughter should have brought home the form linked to below. If it was mislaid, and should you wish to be on this mailing list, please complete the form and have your daughter return it to her form teacher or the school office.

News update, Oct 14th, 2017
• We were very privileged this week to welcome Sr. Igora Pinto and Sr.Macarena Fdz. de Bobadilla who visited us from the General Council in Rome. Sr. Igora and Sr. Macarena spent a very busy and enjoyable day with us. Loreto Balbriggan gave the visiting sisters a very warm welcome and the two sisters commented on the "wonderful school spirit" that exists in Loreto Balbriggan, the same spirit that exists in every Loreto school worldwide.  They were both truly impressed by the quality of education provided in Loreto Balbriggan. Sr. Ingora and Sr. Macarena complimented the staff on all their wonderful work in keeping Mary Ward's vision alive.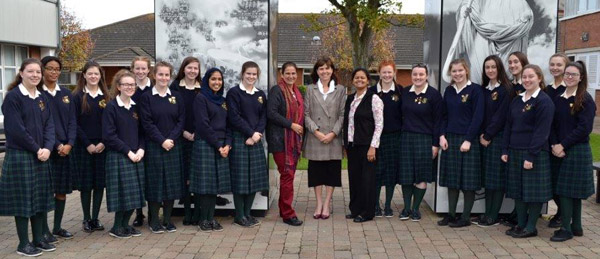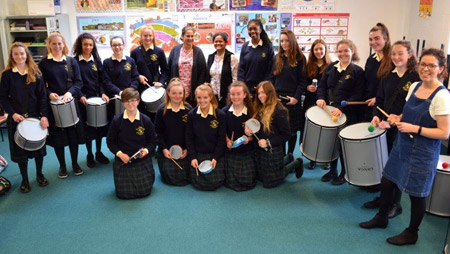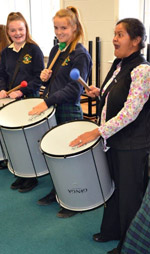 • Congratulations to Emma Jane Power who achieved the highest points in Ireland in her Junior Certificate Music Examination. Emma was presented with her trophy at the Music Teachers' Association Annual Conference in  Mullingar on Saturday 7th. Well done Emma, a superb achievement.
• On Friday 13th Loreto Balbriggan was delighted to show an exhibition on Kenya from the Irish Embassy based in Nairobi. The exhibition highlighted the many links between Ireland and Kenya, in particular the inspirational work carried out by missionaries, NGOs and the Irish Government. Sr. Stephanie and Sr. Germain, two Loreto nuns who worked in Kenya for more than 40 years came to speak to students today. They spoke movingly to the JPIC modules and groups of their work in Kenya. The sisters were delighted to meet  students with Kenyan heritage.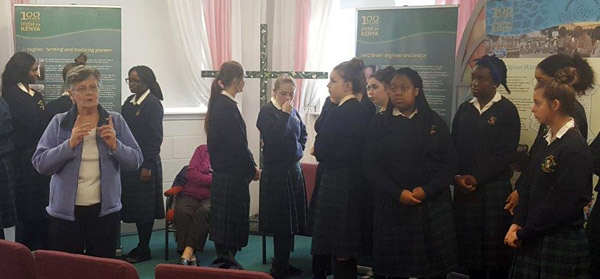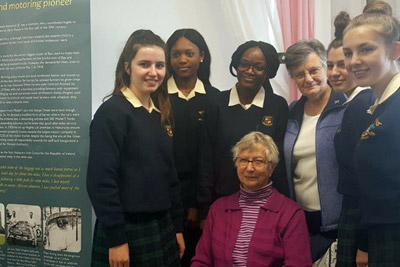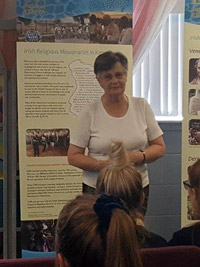 • A group of TY students enjoyed participating in a Photography Course with Tim Durham this week and we look forward to seeing the results.
• Second years enjoyed a passover meal this week.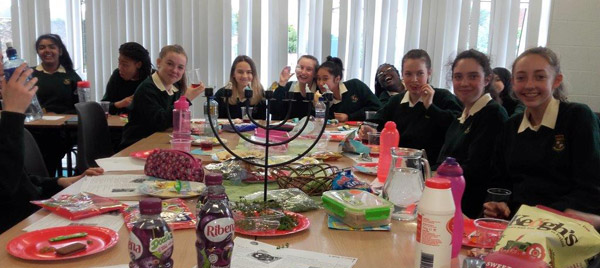 • Here is another photo from the Burren Trip last week which was a great success. All the teachers involved would like to compliment the students on their impeccable behaviour, they were great ambassadors for their school.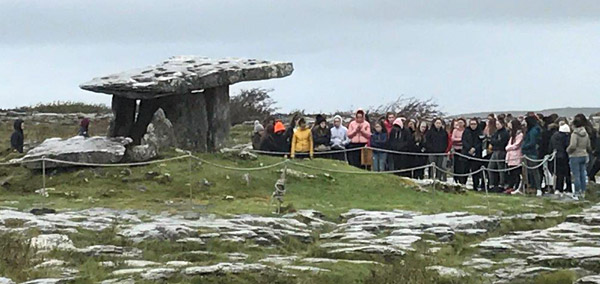 • This was Mental Well Being Week. Many thanks to all the Mental Well Being Captains for all their hard work in making this week such a success.
• Well done to the school's Equestrian Team who were placed 6th in the opening leg of the interschools'  League. Congratulations also to team captain, Chloe Rogers, who was placed 5th in the individuals jumping. The second leg of the competition is due to take place on the 22nd of October, best of luck girls!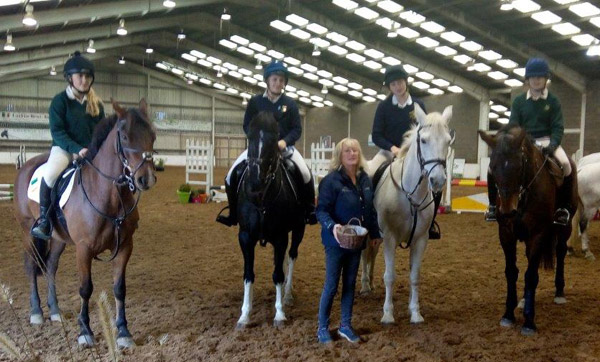 • Best wishes to Holly Behan who is participating in the Tae Kwon Do World Championships in Dublin this week. We wish her the best of luck and will keep you posted.
• A basketball match was played against Gaelcholáiste Reachrann  at home. The players are continuing to improve and great results are following. Well done girls on two great wins.
• The second session of Judo was held for 2nd Years from 3.30-4.30pm. This initative is designed to encourage girls to take up a physical activity if they have not already done so by the age of 14. The program entitled "Exercise Energise" is funded and promoted by Fingal County Council and we are very grateful for their continued co-operation and support.
• Hard luck to the girls who played in the U16 Gaelic match against Eureka Kells.
• Congratulations to all players, especially those in 4th Year who  have started new activities.
• October is Breast Cancer Awareness month, many staff members wore pink today in an effort  to encourage everyone to be more aware.