April 23rd
24 April, 2021
Read 594 times
On Tuesday 9 TY students from the digital literacy November module took part in the National Bebras Computational Thinking Challenge in conjunction with Maynooth University and ICS Skills.
They finished in the top 10% to secure a place in the National Final, which took place today Tuesday 20th April 2021, as part of Techweek.
The Bebras Computing Challenge introduces computational thinking to students by allowing them to solve interactive tasks/problems online. It is run in over 50 countries worldwide. The aim of Bebras is to get students excited about computing.
Congratulations to participants Muna Ajaebo, Emillie Mc Cann, Tara Murphy, Catherine Noorlandt, Clodagh O'Dwyer, Emma Ryan, Róisín Smith and Hannah Tighe.
Many thanks to  Garada Breege Donnelly from  Balbriggan Garda Station who gave a talk on Thursday to TY students about careers in An Garda Síochána 
https://twitter.com/gardainfo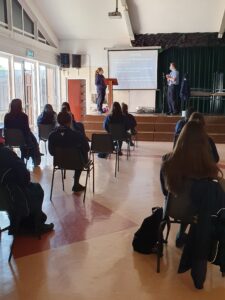 The aim of the event is to teach young people about social justice and to use their hobbies and interests to make a change. Guest speakers include the Head of Concern's Active Citizenship and activists who use their skills and talents to combat issues in our society.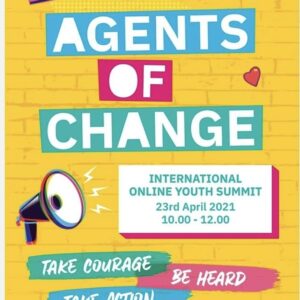 Earth Day was celebrated across the world on Thursday 22nd of April.
We all took a moment to reflect on the beauty of our treasured Cherry Blossom tree which welcomes everyone who comes to Loreto Balbriggan. It reminds us to "adopt the pace of nature: her secret is patience".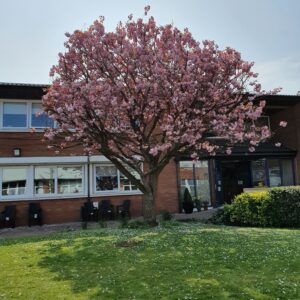 To celebrate 
#EarthDay2021
students in our TY Biodiversity Module were very busy. There is much to admire in their imaginative and creative habitats designed to encourage
#biodiversity
in their own gardens and space.