Intercultural Week
28 April, 2022
Read 625 times
We celebrated Intercultural Week this week. In keeping with our ethos where 'diversity is celebrated' we celebrated the 50+ nationalities in the school through various activities such as the Soccer  World Cup,  Intercultural Fashion Show, and international music and dance. Throughout the week at lunchtime and break time, the student body was treated to music and dance performed by students from various cultural backgrounds in the school courtyard. On the soccer pitch, Ireland went head to head with Scotland in the World Cup final but in the end, Ireland were crowned the winners. National costumes displayed in the fashion show brought a kaleidoscope of colour to the school gym. Music and dancing brought so much energy, enthusiasm and good cheer back to school life once again. Everyone present really appreciated all the hard work that went into creating such a wonderful spectacle. Congratulations to all involved, it was a wonderful week of culture.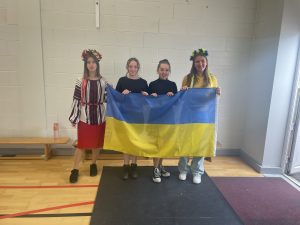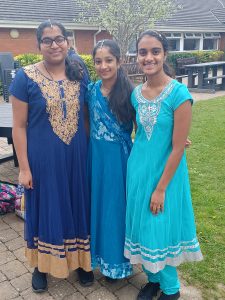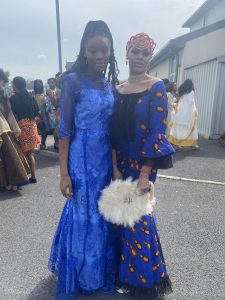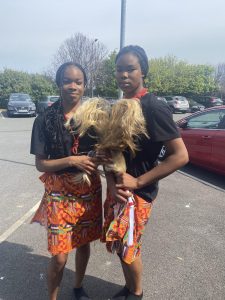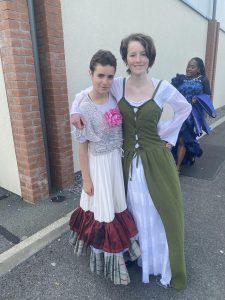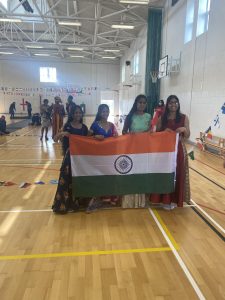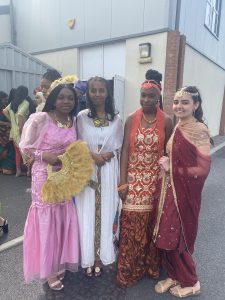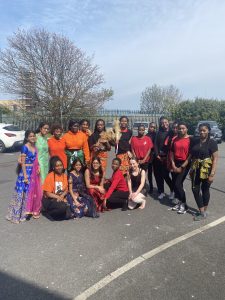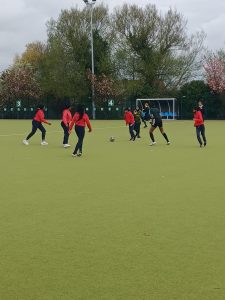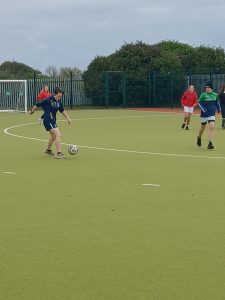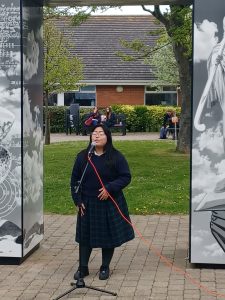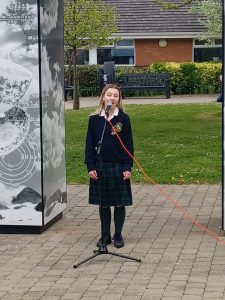 LIFT Flag Award.
Loreto Secondary School  Balbriggan has become one of only ten schools awarded a LIFT Ireland flag. LIFT co-founders, CEO, Joanne Hession and fashion designer and entrepreneur, Sonya Lennon presented the flag at a special ceremony in the school on Monday. LIFT stands for 'Leading Ireland's Future Together' and is a not-for-profit initiative aimed at increasing the level of positive leadership capabilities. It does this through its group learning programme and volunteer facilitator network. Loreto Balbriggan was chosen for a LIFT Flag because of the way that the school delivered the programme to both students and staff and their dedication to leadership within the school environment. To date, 20 teachers are trained as LIFT facilitators and have delivered that programme to their colleagues. Last year within the student body, 67 fifth year students trained as facilitators, delivering LIFT to the rest of the year group, with a further 67 training this year and delivering the programme to 147 second years. https://www.independent.ie/regionals/dublin/fingal/loreto-secondary-school-balbriggan-awarded-lift-ireland-flag-41606587.html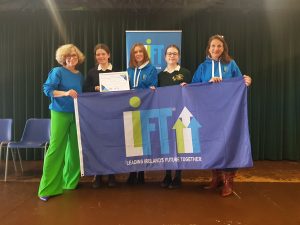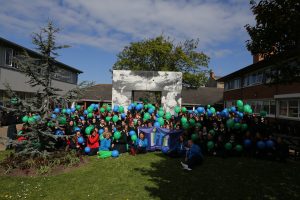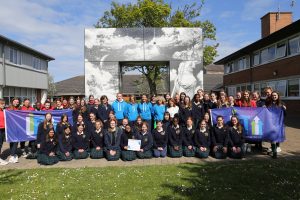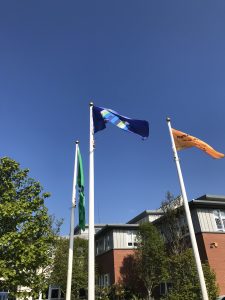 Senior History
On Wednesday  6th year History and Politics and Society students visited Belfast. Everyone enjoyed a  historic trip of the city and also had a guided tour of the government buildings in Stormont.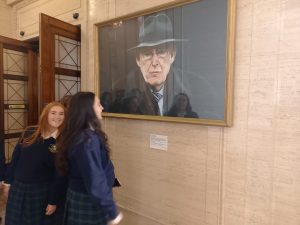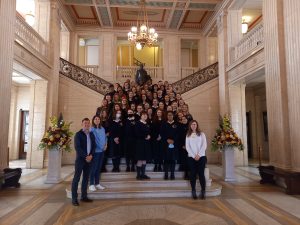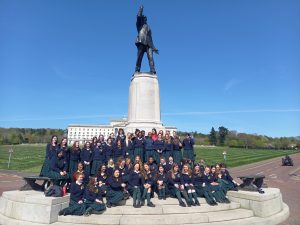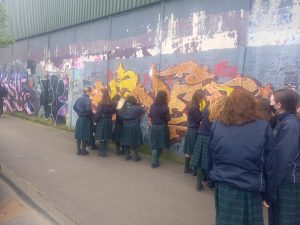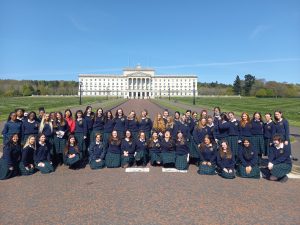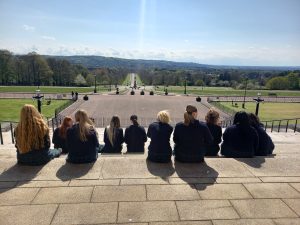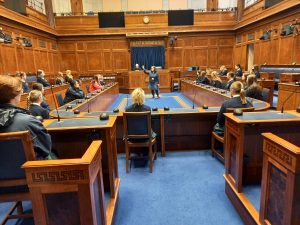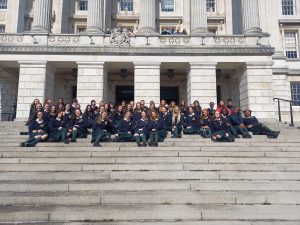 Extracurricular.
Swimming
Well done to our swimming team who took competed in the Loreto Swimming Gala. Accompanying the team was a beautiful flag to remember Rafaella Costin who was very much missed on the day. Congratulations to medalists Ruth Barrett (gold) and Aoibhinn Hegarty (silver). Well done to all who represented the school, and Rafaella with such pride.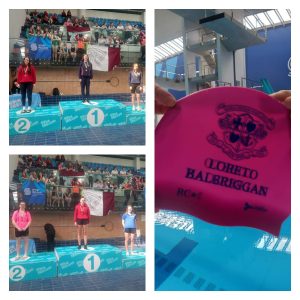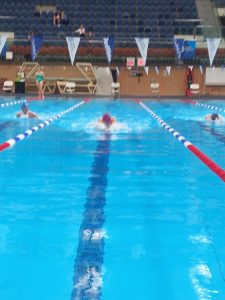 Senior Soccer
Congratulations to our U17 soccer team who defeated Alexandra College 4-2 on Tuesday with goals from Lara Frazer (2), Sophie O'Brien and Isobelle Lyster. The team will now progress to the Quater final.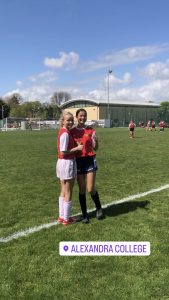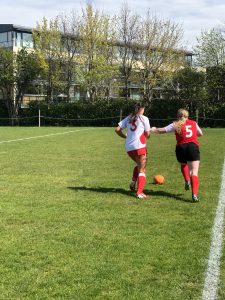 Junior Soccer
Commiserations to our 1st Year soccer team who were beaten in the regional final against Dunshaughlin Community College.  Everyone played so well and battled through right until the end. It was a fantastic achievement to get as far as the final and best of luck to the team in the Division 2 quarterfinals which will be held in the coming weeks.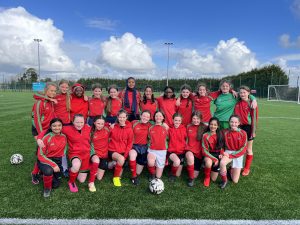 Gaisce
This year 100 Transition Year students  and 14 fifth year students participated in Gaisce, The President's Award over Easter. Gaisce is a self-development programme for young people 14-25 which has proven to enhance confidence wellbeing through participation in personal, physical and community challenges. Throughout the year the students have completed their various personal and community challenges.  The students along with the staff Gaisce team spent two days in  Carlingford completing their physical challenge.   Congratulations to the TYs on completing their Bronze Gaisce medal adventure hike of 25K and to the  5th year students who completed their  Silver Gaisce adventure hike of 50Kilometres.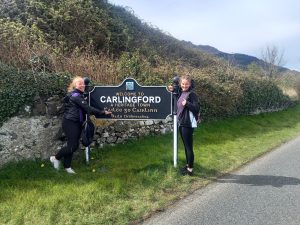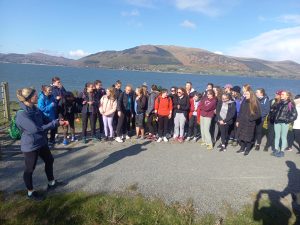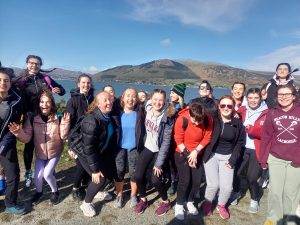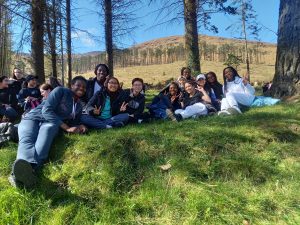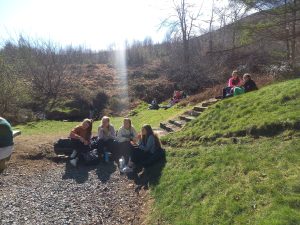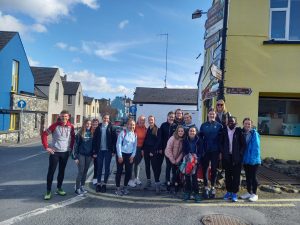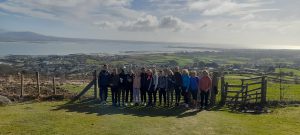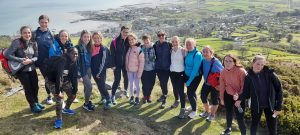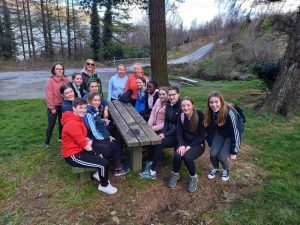 County Honours
Congratulations to 6th year Megan McAuley and 4th Year Hannah McGinnis who were on the winning Dublin team and were victorious over Laois in the Minor Leinster Championship.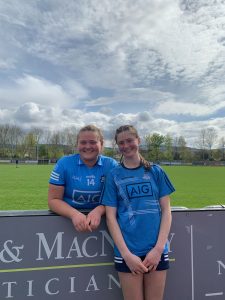 'Our Balbriggan'
TY students participated in the   http://www.fingal.ie/news/our-balbriggan-loves-learning  event on Thursday. Local students had the opportunity to share their thoughts and ideas on the Balbriggan Rejuvenatio Plan. The students impressed many with their many innovative and creative solutions.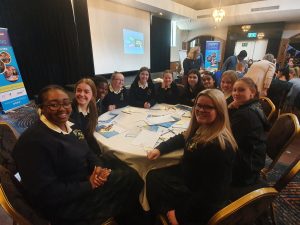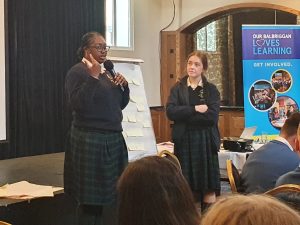 Wellbeing
It was all smiles and laughter for second years on Tuesday at the 2nd Year Amber Flag Wellbeing picnic. All 2nd Year Form classes had an ice cream treat and some games and fun in the sunshine on Balbriggan beach.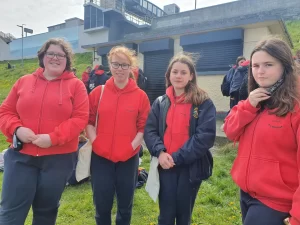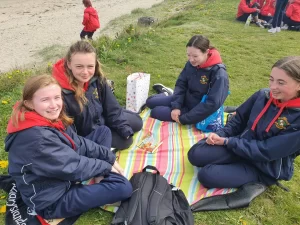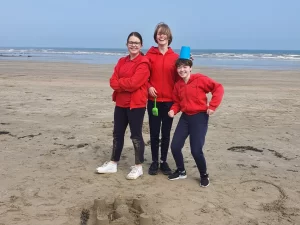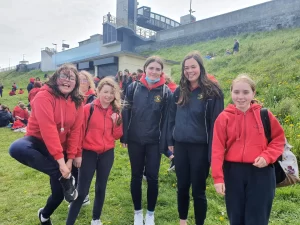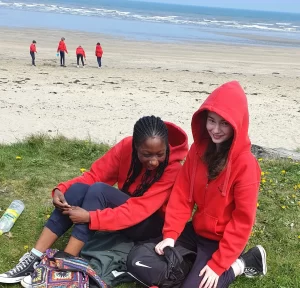 The school will be closed from Thursday 28th of April at 4 pm and will re-open on Tuesday, May 3rd at 9.10 am.