May 21st
21 May, 2021
Read 805 times
Loreto Secondary School, Balbriggan is proud to announce its nomination for the European Innovative Teaching Award 2021. The project involved twenty one teachers from varying disciplines from Loreto Balbriggan. These teachers took part in an Erasmus project entitled 'European Links to Junior Cycle Reform in Ireland' in 2019. Well done to all the teachers involved in being nominated for such a prestigious award. Loreto Balbriggan truly is a school of excellence. The 'European Innovative Teaching Award' (EITA) showcases outstanding teaching practices carried out as part of Erasmus + projects. It recognises the work of teachers and schools and celebrates the exceptional contribution they make to their profession. It aims to make their work more visible and is an integral part of the European Union's plans to attain a European Education Area by 2025. Please click on the link below for more information about the Erasmus programme.
https://ec.europa.eu/programmes/erasmus-plus/resources/documents/erasmus-programme-guide-2021_en
The Lorbal Times Newspaper Committee has published the summer edition of our school newspaper: 'Lorbal Times'. Students across all year groups have come together to create a virtual space to share with staff and students alike what has been going on this year in school. There are articles on topical issues and events, summer treat recipes, online clothing website reviews, tips on how to alleviate boredom during the summer, personal articles on school from a 1st and 6th year's perspective and much more. Please click on the link to read the latest edition.
Congtaulations to our Gaisce Participants who have contributed to over 1050 hours of volunteering over the past few months. We are very proud of all their hard work and commitment to a wonderful initiative. PHOTOS.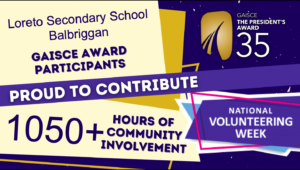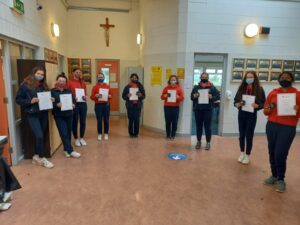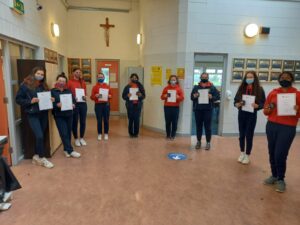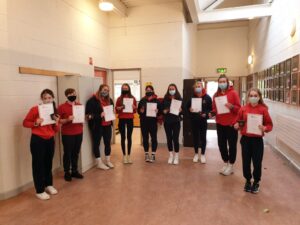 TY students celebrated their Graduation Day on Thursday with fun activities and treats. Our TY students have been amazing this year. They chose the theme of Resilience at the start of the year and have displayed fantastic skills of self-management, positive attitudes even during remote teaching and learning plus disappointments when some activities could not go ahead. We thank them for their enthusiastic involvement and appreciation throughout the year and hope they have a great summer.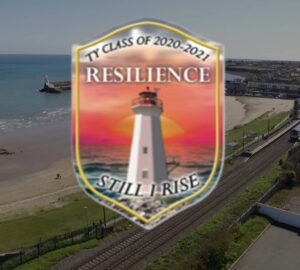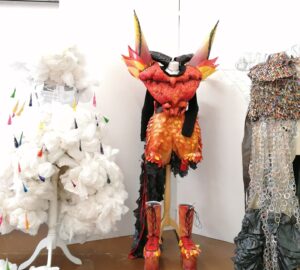 Congratulations to Anna Doyle who was awarded the Prosper Fingal 'Make a difference' award for her contribution to TY Community Links module.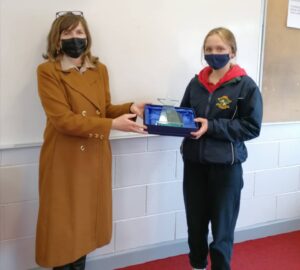 Well done to our four TY Prosper Fingal Ambassadors Hannah Tighe, Emma McGowan, Ellen Gahan and Nelly Okeranlan Iyere who delivered a presentation to first years  this week to raise awareness on what they can do to help create a society where people with disabilities can flourish.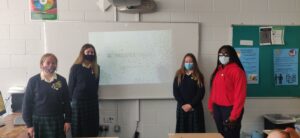 World Day for Cultural DIversity
Today, Friday 21st May is World Day for Cultural Diversity as recognised by the United Nations. Before Covid 19, our school celebrated cultural diversity through Intercultural and Rumbek Days,  however, today we had to celebrate it virtually.
A recent survey of the student body revealed that there are 59 nationalities from all the corners of the globe represented in Loreto Balbriggan. This is a cause for celebration. Please click on the link below to see all the wonderful cultures represented in Loreto Balbriggan.
https://drive.google.com/file/d/1ud7URNcP9Mck-rVrZoWqusiWoN9bw2lZ/view?usp=drive_web
We also remember words of the late John Hume: 
'Difference is of the essence of humanity.
Difference is an accident of birth and it should therefore never be a source of hatred or conflict.
The answer to difference is to respect it.
Therein lies a most fundamental principle of peace: respect for diversity.'