30 October, 2022
Read 537 times
R

U

M

B

E

K

2022
It was a great privilege to be able, once again to fundraise for Loreto Rumbek (established 2008) The Loreto sisters under the guidance of Sr Orla Treacy have made a major difference in the lives of young girls in the region. Girls in South Sudan face extreme adversity in the pursuit of academic success. Even a basic education is a right denied to many. The young girls in both the primary and secondary receive support through meals, access to water, healthcare, security, and social programs to help engage them, and the community, so that they can receive a high-quality and relevant education.
There have been many themes over the years; this year's theme was a rainbow. Each year group had to wear a specific colour and they didn't disappoint. At 11 am 'Storm in a Teacup' arrived with delicious ice cream for everyone. After break the school assembled for the annual photo where the student body made a rainbow while the staff, dressed in white created the 'R' for Rumbek. Then the fun activities began for each year. From karaoke to zumba, dance routines to escape rooms, everyone got into the spirit culminating with a disco in the gym for everyone during lunchtime. The school is very proud to say that the sum of €2,800 was raised which will go a long way to further support the work of Sr Orla and the staff of Loreto Rumbek.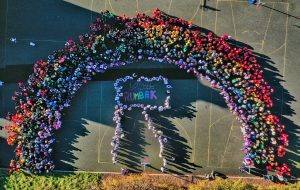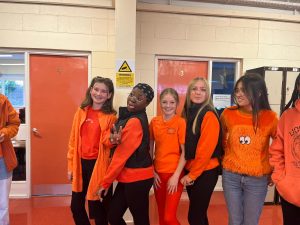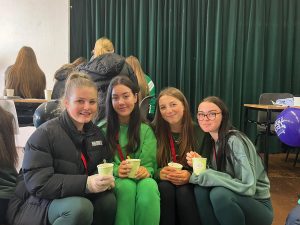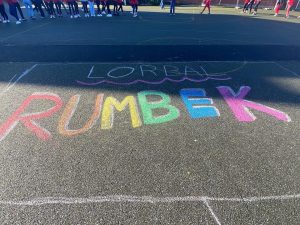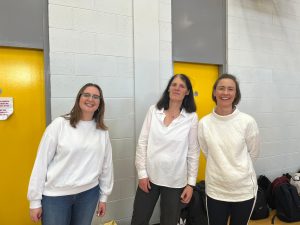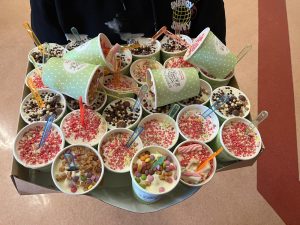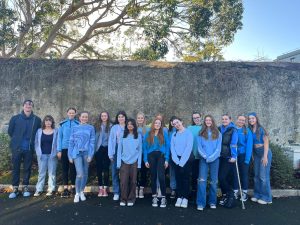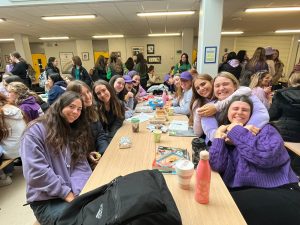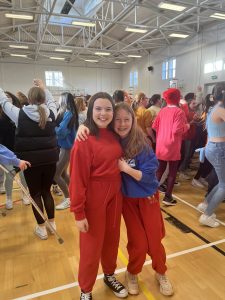 ---
Senior Politics and Society
On Tuesday James Sherry,Ireland's Ambassador to Estonia visited 5th Year Politics and Society students. He explained his role as an ambassador and the life of a diplomat as well as discussing the work of the European Union. The visit was part of Global Ireland's celebration of 50 years of EU membership
 #GlobalIreland #IrelandEU50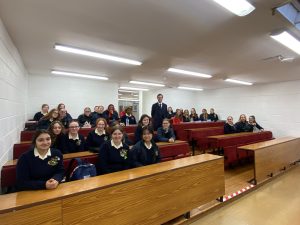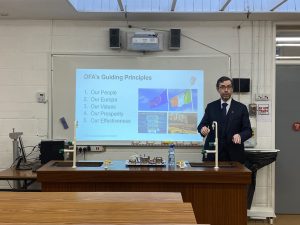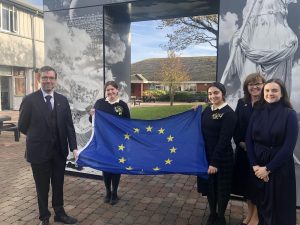 Leaving Certificate PE
Ms. Walsh's 6th Year PE carried out a six week Sport Ed module this term. The girls formed teams and competed week on week in different sports! The winners were announced on Wednesday. Well done to everyone involved.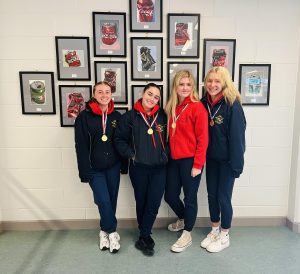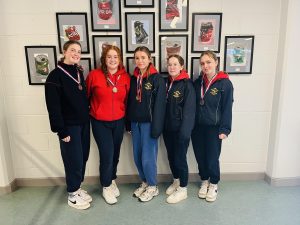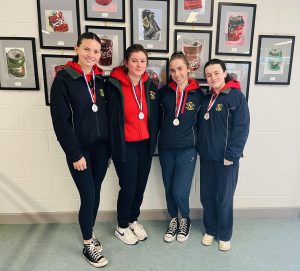 Junior Geography
1A and 1H have been studying The Sea and on Wednesday they visited Balbriggan beach to investigate in reality what they had been studying.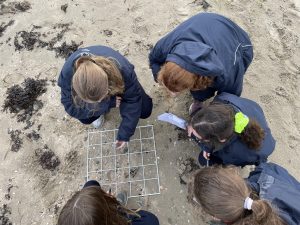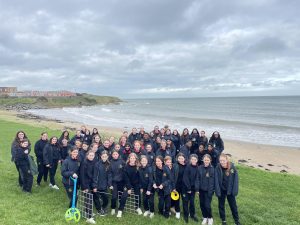 TY News
Trick or Treat for Temple Street
The TY Fundraising Committee was very busy doing face paints from the moment the school gates opened on Friday morning, all in aid of Trick or Treat for Temple Street. The committee worked so hard collecting donations and painting their way through a lengthy queue. Many thanks to everybody who supported this event, it was a great success with over €650 euro raised for such a worthy cause.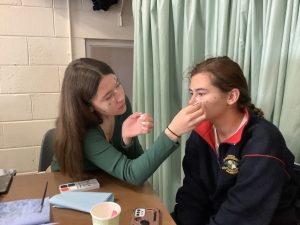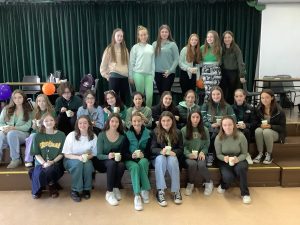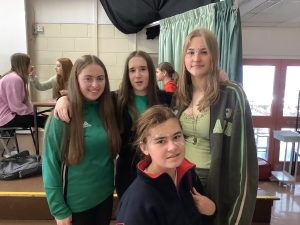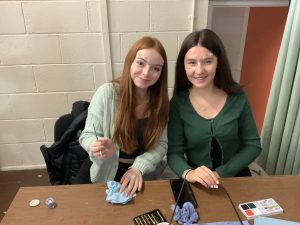 First Aid
TY students learned invaluable life saving skills in an intensive First Aid course over the last two weeks. Many thanks to the trained facilitators who made the sessions so informative.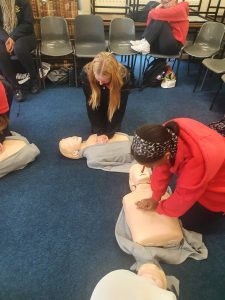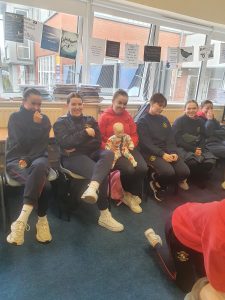 Cup Cakes
The TYs have had a spooktacular week decorating their fangtastic Halloween Cupcakes. Thanks to Ms. Ryan and the Home Ec. Department for facilitating the workshops.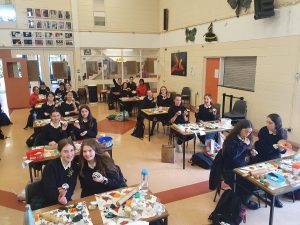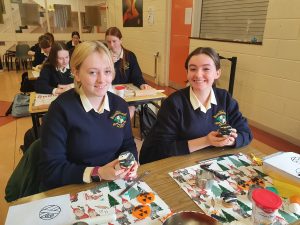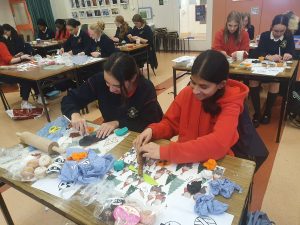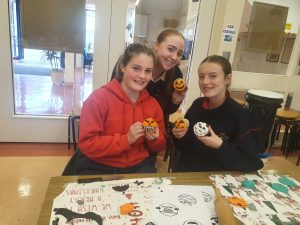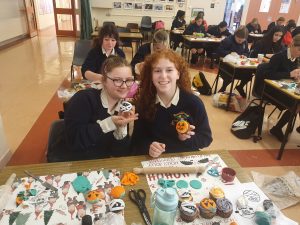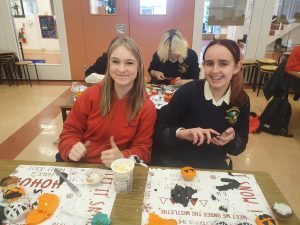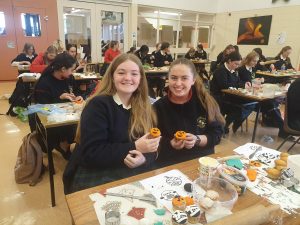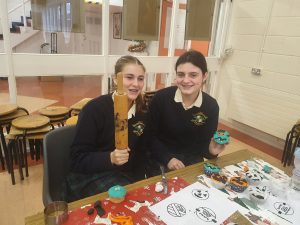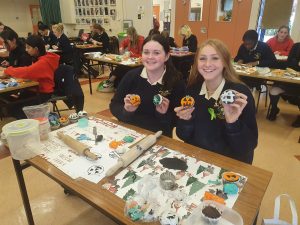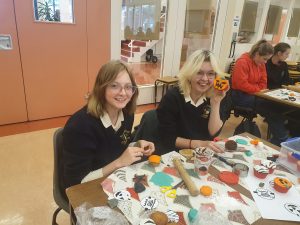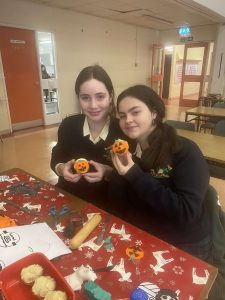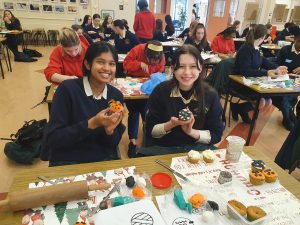 Diversity
Yellow

Flag

Loreto Balbriggan is very proud to announce after two years (delayed due to Covid),  the 8 steps required in the Yellow Flag programme have been completed. On Tuesday Jenny Hayden and Mdahyelya Bassi from Yellow Flag, came to the school to review our work and after an intensive process, deemed our school eligible to receive the Yellow Flag.

The whole school community is delighted to have been confirmed an inclusive, diverse and multicultural school that through curriculum and celebratory events, embraces and supports all cultures, customs and accepts that difference is unique and a source of pride in Loreto Balbriggan.

The school will attend the awards ceremony which will take place in the Arc theatre in Temple Bar on November 10th.
Student Leadership
Congratulations to 3rd year prefects and vice prefects who were voted in by their peers and received their badges this week at their term assembly.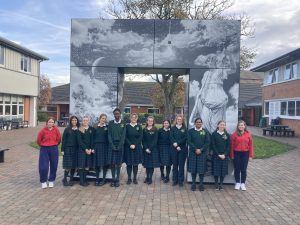 Wellbeing
Music Week
This week we celebrated and enjoyed all genres of music during 'Music Week'.Well done to all performers involved.You brought so much wonderful music to life in our school. A  special thanks to the amazing Music Captains for all their hard work.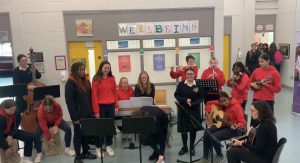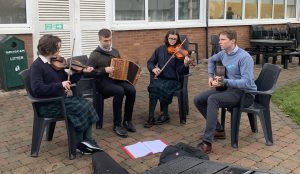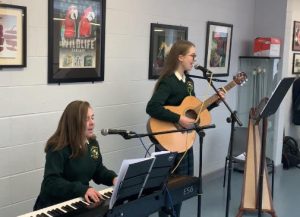 Extra Curricular
Junior Debating
Well done to our 2nd and 3rd year students who participated in the Junior Schools Debating competition in UCD on Thursday night.
Congratulations to Caoimhe O'Brien and Ella Scott who placed first in their debate 'This House Would have Ireland join NATO'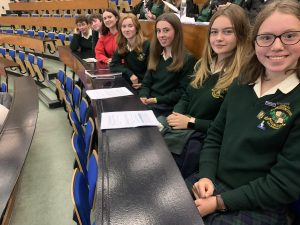 Soccer
A very impressive result in the first round of the u15 Leinster Cup with a 6-4 win for Loreto Balbriggan v Lucan CC. Five goals from Muireann Bagley and one for Alanna Harris, however,the player of the match award went to Iris Frazer – who stepped up and made her first appearance in goal, making a number of excellent saves to keep the team ahead.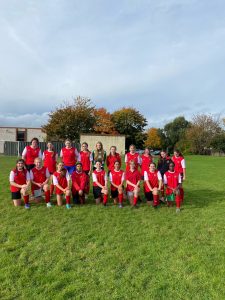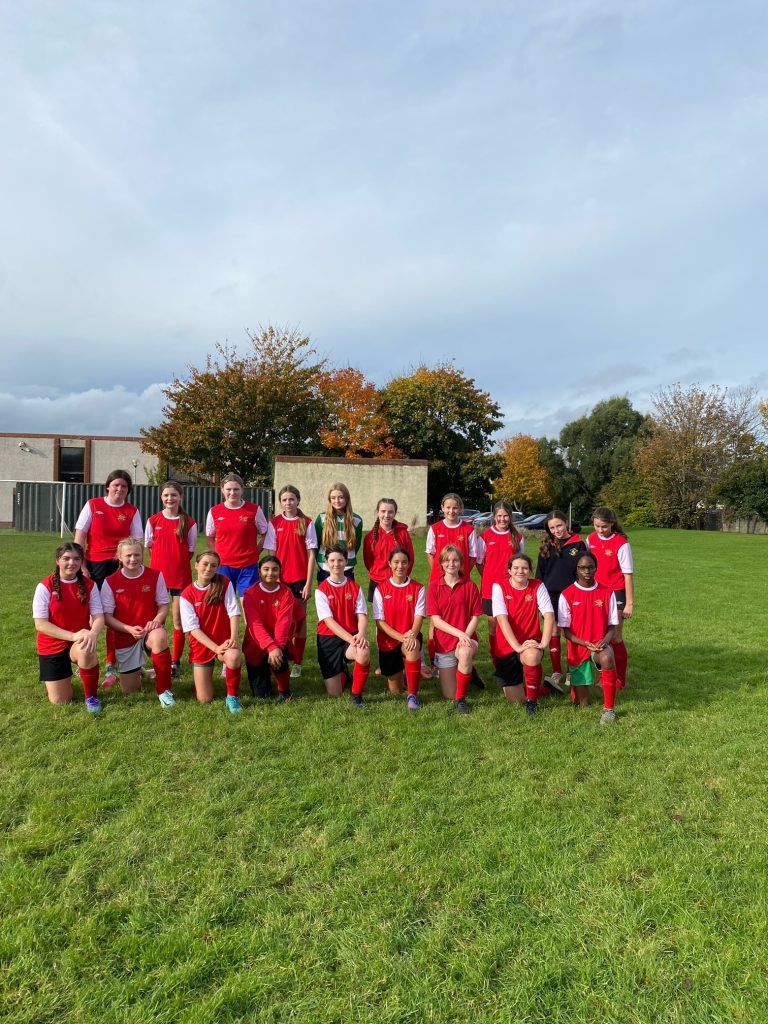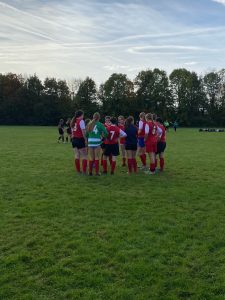 Junior Hockey
1st years had a brilliant day at the 1st year Loreto Halloween Hockey Blitz hosted by Loreto Beaufort on Wednesday.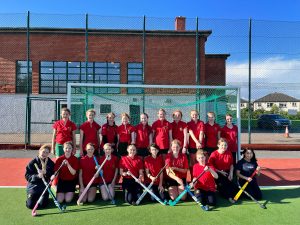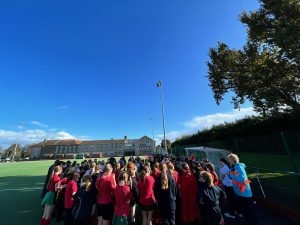 Senior GAA
Congratulations to our Senior GAA team who beat Coláiste Íosagáin, 6-16 to 5-9 on Thursday After a slow start, through skill, teamwork  and tenacity ,the score line was brought back to 2 points  in the second half. This fantastic result means that the team is into the Leinster Semi-final.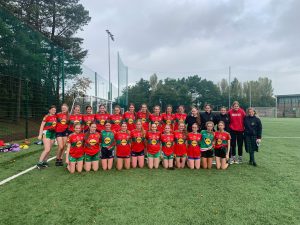 Senior Basketball
Congratulations to the Senior basketball team who continue their phenomenal season with yet another win on Wednesday, against Gaelcholáiste Reachrann with a final score of 47-17.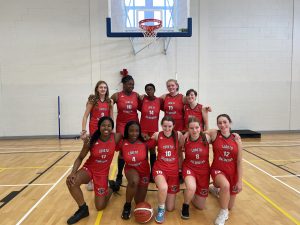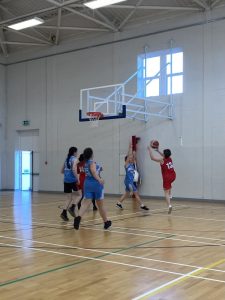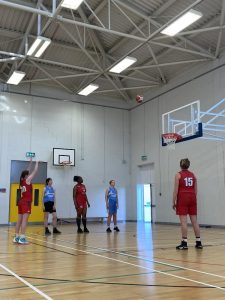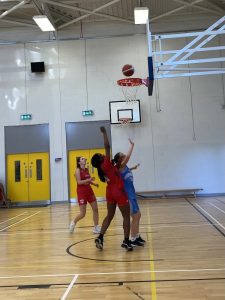 Club Gaeilge
Bhí an-spraoi ag an gclub Gaeilge ag imirt cluichí Oíche Shamhna,Déardaoin.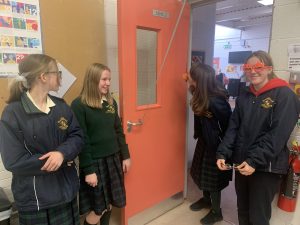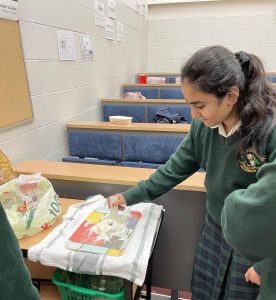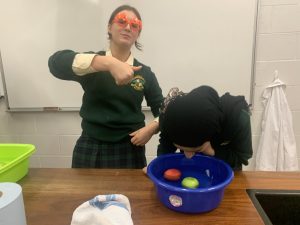 Diwali Celebrations
Our school wishes all of our students who celebrated on Monday, a very happy Diwali
May the festival of lights bring you peace, joy and prosperity .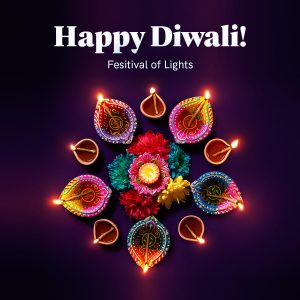 The school will be closed for Midterm break from Friday 28th October at 4 pm and will reopen on Monday 7th November at 9.10 am.We hope that both students and staff have a restful break.