3 February, 2023
Read 207 times
Internet Safety Talk for Parents
Tuesday, Feb 7th, 2023 @ 7.30pm
All parents are invited to join Trend Micro host Avril Ronan on Safer Internet Day to embrace what's truly important when it comes to managing family life online. Expect top tips, live demos, and free online resources on everything from safety, privacy, gaming, and social networks to dealing with unkindness and screen time challenges.  Duration 1 hour followed by 30 minutes of Q&A time (All your questions answered!) Register to Attend Zoom from a PC, Mac, iPad, iPhone, or Android device: http://www.trendmicro.com/internet-safety/eventsie
5th Year Study Skills.
All 5th year students attended a study skills workshop on Friday afternoon. There were many helpful tips and methods given to the girls to improve their learning skills and techniques. Past pupils, Alisha Downey, Éabha McLoughlin and Caoimhe Young spoke to the students on successful study techniques. It was a great opportunity for the students to get first hand information from past students who had achieved fantastic results in the Leaving Certificate. Many thanks to Mr. Cox, Ms. Costigan and Ms. O'Brien for facilitating the workshop.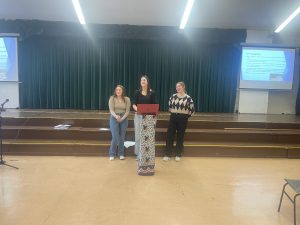 Junior Cycle Geography.
1st year classes 1B + 1G really enjoyed their trip to Balbriggan beach on Monday. The students were kept busy honing their geographical skills by conducting a field study on marine erosion and deposition having completed studying the sea in Geography class.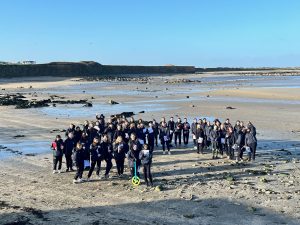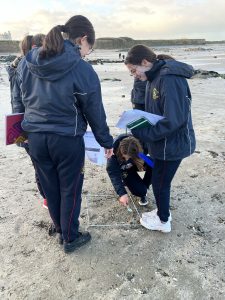 Extra Curricular
Camogie
Well done to our recently promoted junior camogie team on a highly competitive season. It was great so see so many talented players working so hard all year. The girls were unlucky to come up against a very strong Colaiste Iosagáin team in the shield final.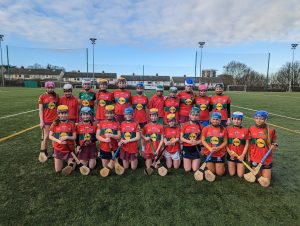 Basketball
Well done to the Minor and Junior basketball teams who played against Loreto Dalkey on Friday. Both teams were victorious with the Minors winning 29-17 and the Juniors winning 42-40 in an exciting game. Excellent teamwork from both teams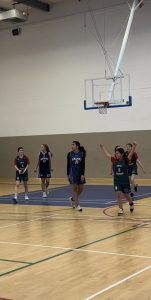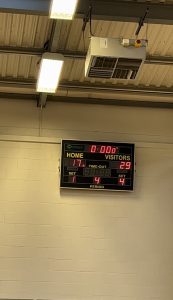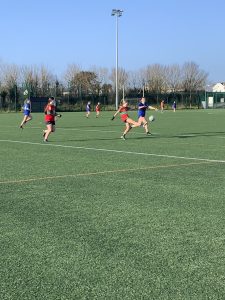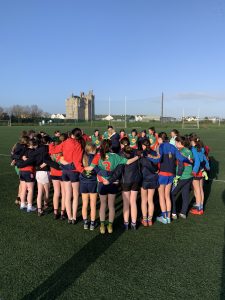 Congratulations to our u14s had a great game against Loreto Swords, the girls put in a brilliant performance.
Spring
This week marked the first day of spring and St Brigid's day. To remember February 1st first and f ifth years enjoyed making St. Brigid's Crosses in religion class on Wednesday morning.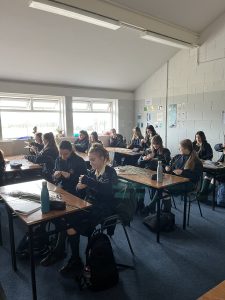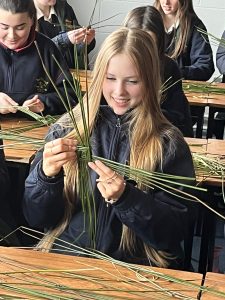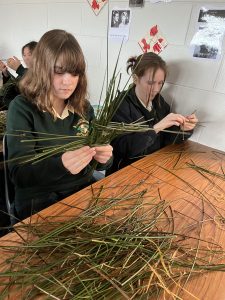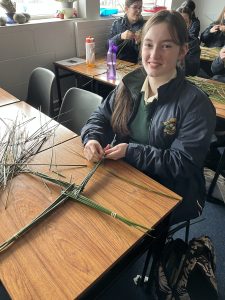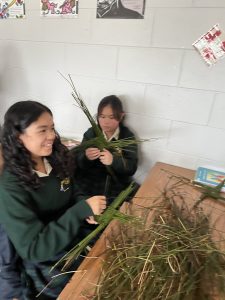 Class of 2029
Well done to all the incoming first years who did their entrance exam today! It was lovely to see such smiling happy faces. Each student received a gift bag once they had finished. Enjoy girls! We look forward to welcoming you all in August 2023.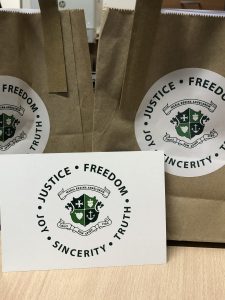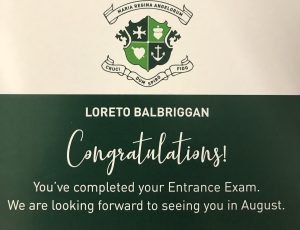 The school will close for the bank holiday weekend on Friday, February 3rd at 4 pm and reopen on Tuesday 7th at 9.10am.