A Busy Start to Third Term
21 April, 2023
Read 322 times
Junior History.
The 3rd Years had a fantastic day on their History Trip. They visited Epic- The Irish Emigration Museum and had a guided tour of Glasnevin Cemetery. Great fun was had by all.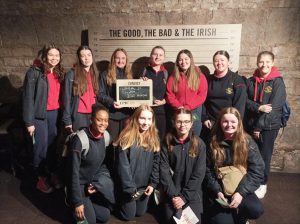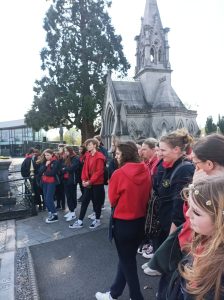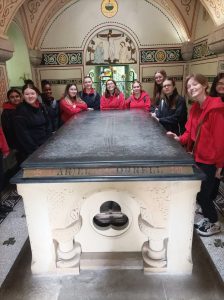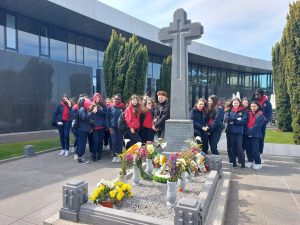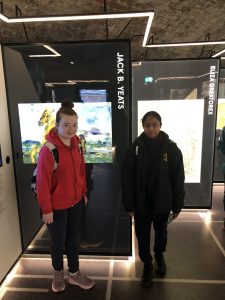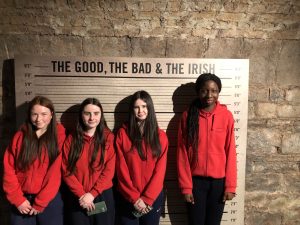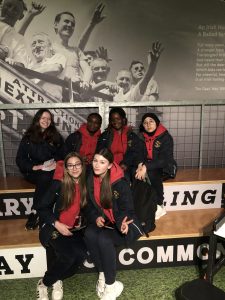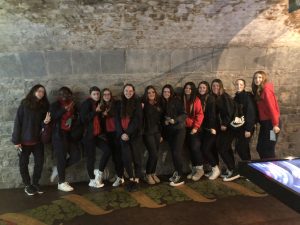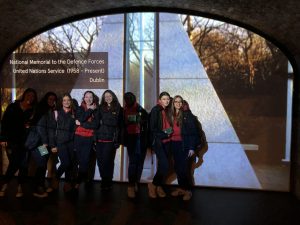 Gaisce
Congratulations to all fifth year students who completed their 50km hike for their silver Gaisce in the beautiful surroundings of Carlingford.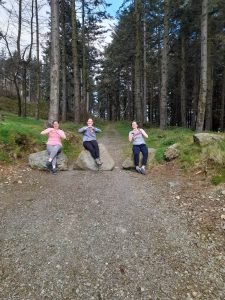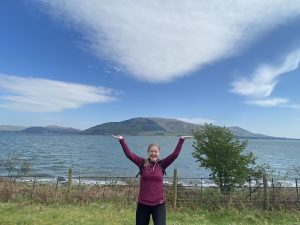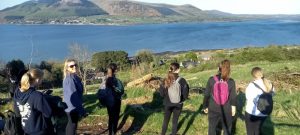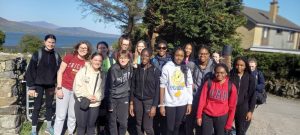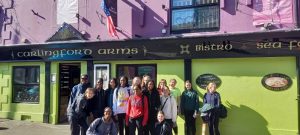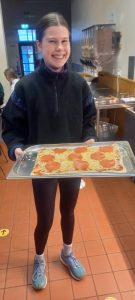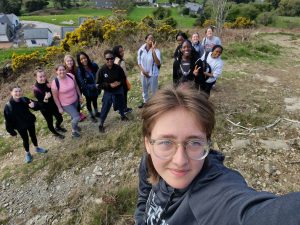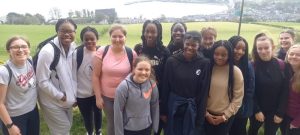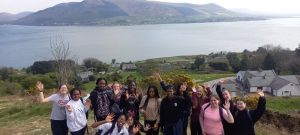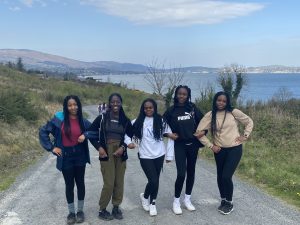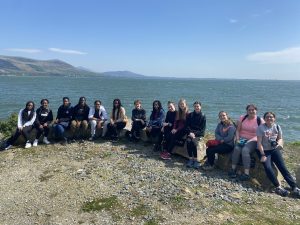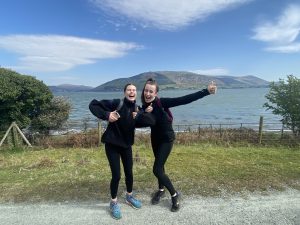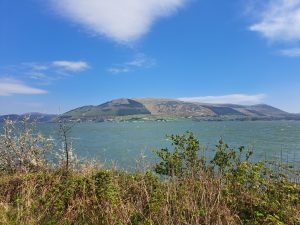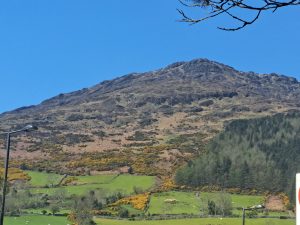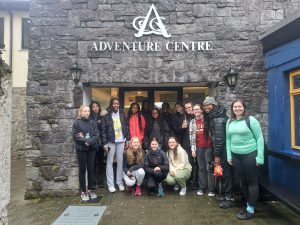 Transition Year News
'Dare to Believe' Olympic Ambassador Visit
We were very fortunate to have an Irish Olympian in the school on Friday. Thank you to Ellen Walshe, Olympic swimmer, who gave an inspiring talk to our TY classes today.
Our TYs completed the "Dare to Believe" Olympic Values Programme during their Sports Plus programme this year.
Ellen gave a fabulous talk, taking us through her journey from childhood swimming competitions all the way to Tokyo 2020. Our TY Sports Committee ended the session with an engaging Q&A.

RSE
Many thanks to Sinead McGrath, founder of evolveducation. for providing our TY students with very informative Relationship and Sexuality Workshops this week. It is always a pleasure to have Sinead in the school and as usual, the feedback from students was extremely positive.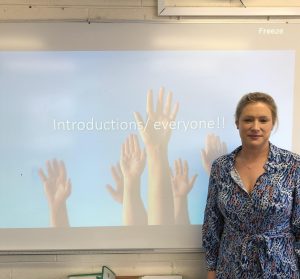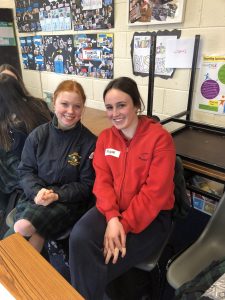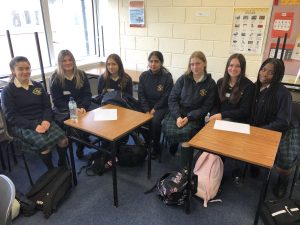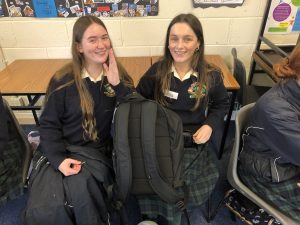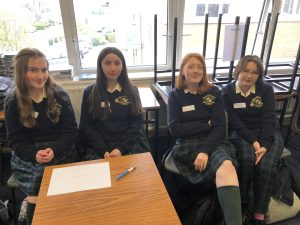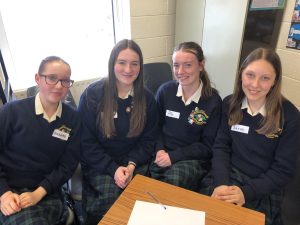 Film Studies Trip
TY Film Studies students enjoyed a trip to the Lighthouse Cinema in Smithfield as part of their year long module. They enjoyed watching 90s classic '10 Things I Hate About You'.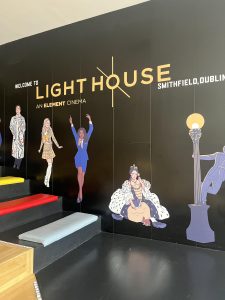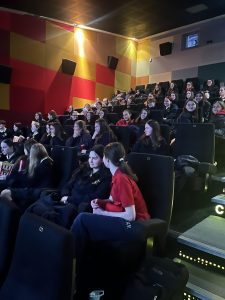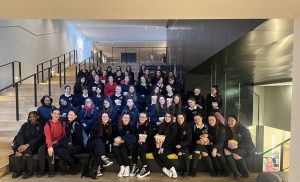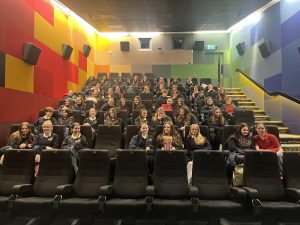 Extracurricular
Tennis
Congratulations to our senior A tennis team who beat Mount Anville 2-1 in the Leinster Schools tennis league.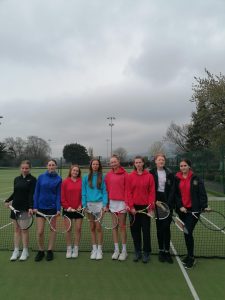 Commiserations to our minor tennis team who were narrowly beaten by Teresians in Donnybrook tennis club on Friday.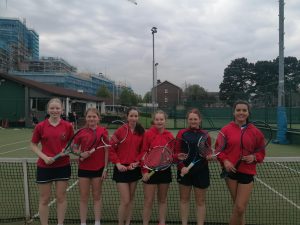 Golf
Congratulations to Muireann Bagely, Caoimhe Bissett and Freya Carrick who represented the school at the Loreto Golf Classic in Foxrock Golf Club on Friday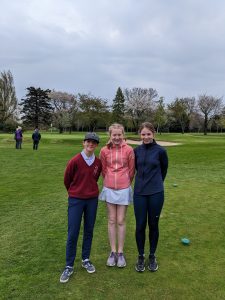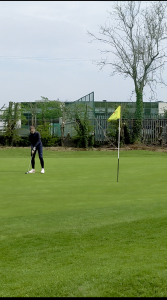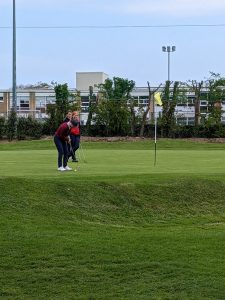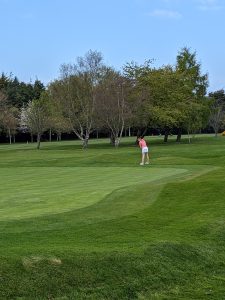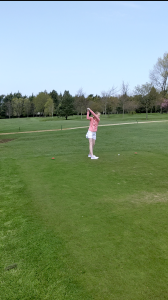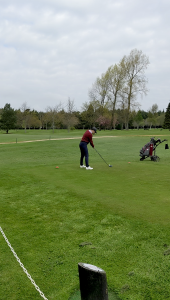 Soccer
Our first year soccer team progressed to the Division 1 Leinster Semi Finals after a very impressive 3-2 win against St Peters College. The team displayed excellent football skills  and determination from the whole team, with a special mention for Caoimhe Devane who had a hat trick. A special mention must go to Isabelle Cummins Richardson who stepped up for the team to make her first appearance in goal and she put in a Player of the Match display.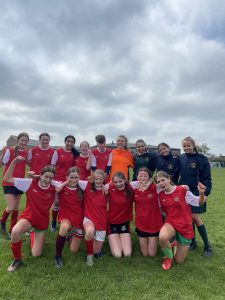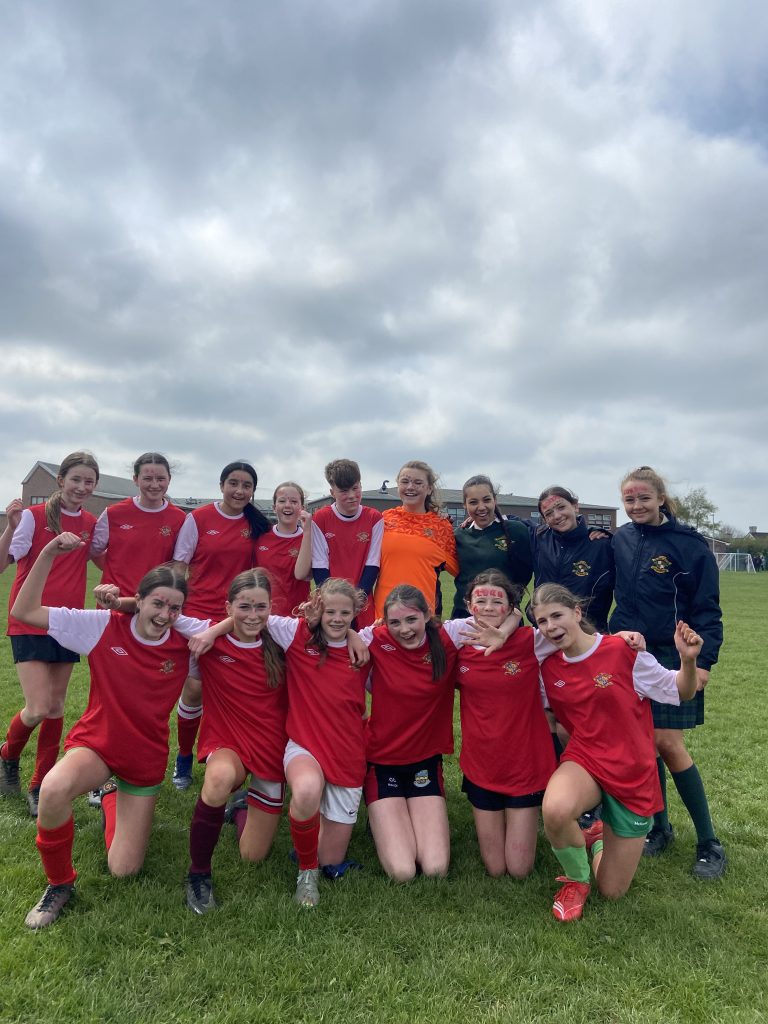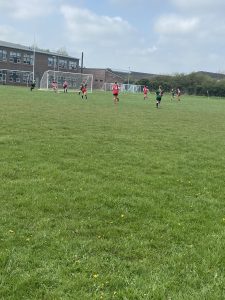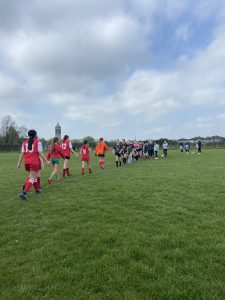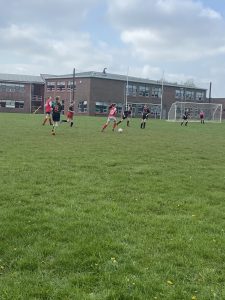 Basketball
Well done to our junior basketball team who competed in their All-Ireland matches in Athenry, Co. Galway on Wednesday. The team played well and fought really hard until the end and should be extremely proud of the effort that they have put in this year! On Friday the team played Loreto Dalkey in the Loreto League final and won 24-17, a fantastic end to a wonderful year.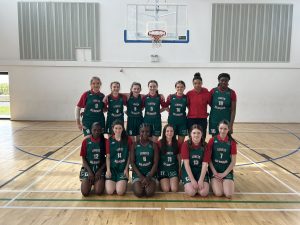 Badminton
On Wednesday our badminton players welcomed Loreto Swords for a friendly tournament against Loreto Swords. All players had a great day today and it was great to see so many students getting involved and practicing their skills.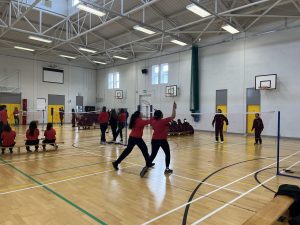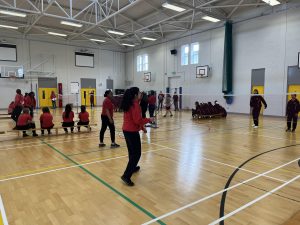 A reminder that the school will host a careers fair for all 6th,5th and TY students on Wednesday, May 3rd from 7-9 pm. Over 30 universities, colleges and large organisations will be present along with apprenticeship information. There also will be over 8o speakers representing various careers from Engineering, Nursing. I.T, Business, Art and Design to careers in the Medical sector, Education and the Public Service. All Senior students are invited along with their Parents/guardians.