Advent
2 December, 2021
Read 902 times
As we begin Advent, this week, we remind ourselves  Advent is the season four weeks before Christmas in which we prepare for the coming of Christ.  The word Advent comes from the Latin word adventus, which means "coming". As we enter the Advent season at the beginning of the liturgical year, let us take a few moments  take a few moments to reflect on Patrick Kavanagh's poem 'Advent'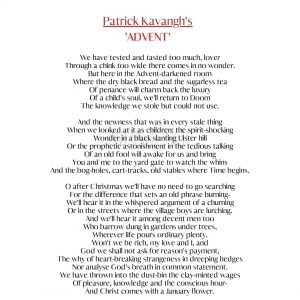 SciFest National Finalists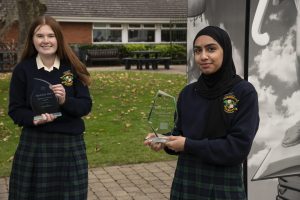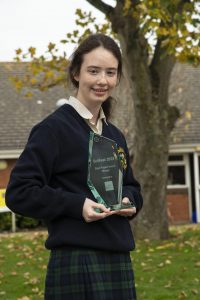 Congratulations to Isabella Watts, Hiba Shahzad and Claire Johnson for winning the "SciFest Excellence In STEM" award for their projects at the SciFest National Final this weekend!
They competed amongst the top 33 student projects in the country, that had either come 1st place or runner up from the 16 regional SciFest@College competitions ran in July 2021, comprising of around 700 entries, which makes it a marvellous achievement!
TY NEWS
On Monday 29th Green Schools class 4H took part in a waste workshop. They learned how best to dispose of our waste and ways in which we can improve how we dispose of our waste in school. They also upcycled old bags for life to make their own reusable cutlery holders.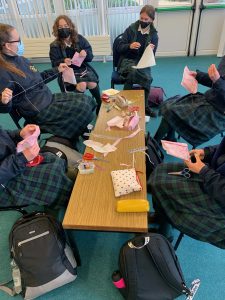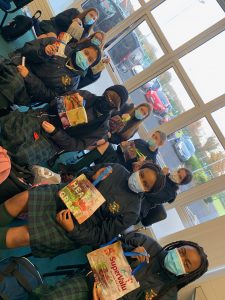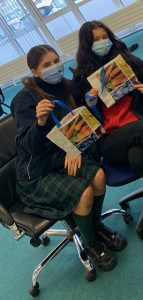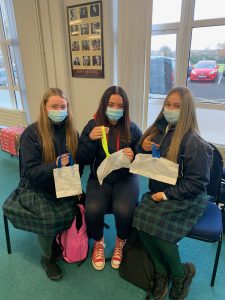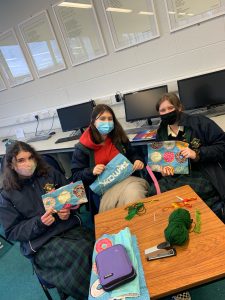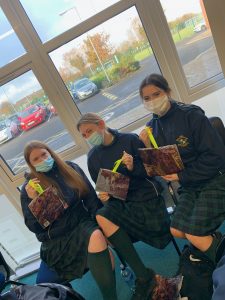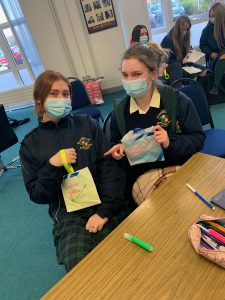 Wellbeing
6th years had great fun getting their Yearbook photos taken on Monday as they began to work on their end of year Yearbook. The first phase began on Monday 29th with the 'head shot' photos. No doubt there will be lots of work ahead creating another fabulous publication. We look forward to seeing the results.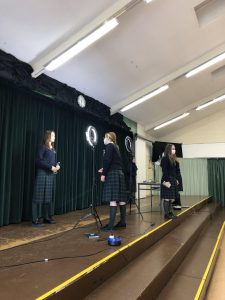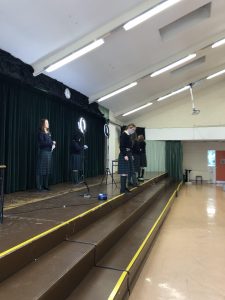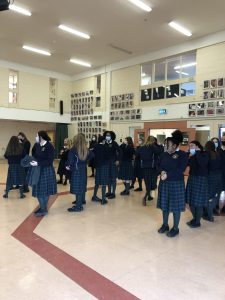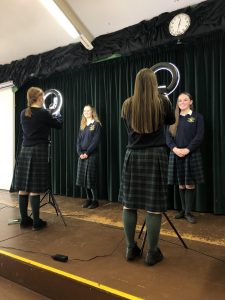 Sport
Congratulations to both Cadette and Senior Basketball teams who won their games against  Lusk Community School on Wednesday. The girls performed brilliantly! Respective wins were 28-8 in the Cadette game and 28-16 in the Senior game.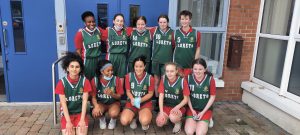 Please be reminded that the school will be closed on Friday 3rd of December and will reopen on Monday, December 6th.