Annual General Meeting of Parents' Association
15 September, 2023
Read 36 times
The Parents' Association AGM will take place at 7.30 pm in the school on Monday,18th of September. The AGM will be followed by a talk from Cathy Monaghan, who has been a Paediatric Dietitian for nearly 20 years.
Cathy joins us on Monday night to talk about Intuitive Eating. Intuitive eating promotes a balanced and sustainable approach to eating that focuses on nourishing your body, trusting your instincts, and cultivating a positive relationship with food and your own body. It has been associated with improved mental well-being, reduced risk of disordered eating, and better long-term outcomes in terms of weight management and overall health. It will be followed by a Q&A session.
The Parents Association is the voice of parents/guardians in the school. As primary educators, we place enormous value on this voice and would therefore appeal to as many parents/guardians as possible to attend the AGM and to consider joining our Parents Association for the coming year.
Transition Year News
4A,4B, 4C and 4D took advantage of the nice weather and went to the beach during PE on Thursday There were many activities including beach volleyball, rounders, frisbee and swimming.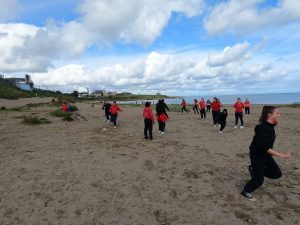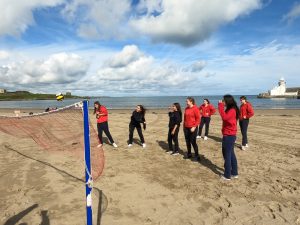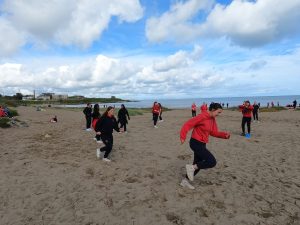 Return of the Tuck Shop.
There was great excitement on Thursday during lunchtime as the tuck shop reopened its doors since the pandemic. The students enjoyed the opportunity to buy tea, coffee and sweet treats. It was lovely such a longstanding tradition up and running again.
An information evening for 6th class pupils and their parents/guardians will take place in the school gym on Tuesday 26th of September at 7.30 pm. Information packs will be available on the night and application forms will be available online for download and completion from October 2-27th. The school will be open from 6 p.m. to facilitate a tour of the campus.