BT Young Scientist Overall Group Runners UP
13 January, 2023
Read 383 times
For the fourth time, Loreto Balbriggan has been placed in the top four finalists in the finals of the BT Young Scientist and Technology competition in the RDS. Congratulations to Abigail O'Brien Murray, Olivia O'Shea and Erica O'Brien who were overall group runners-up in the competition. Their win adds to the school's incredible success in the competition over the years. Their project 'Can we save the Common Ash' attracted much attention, even from  President Michael D. Higgins who was impressed by the girls' thorough research and commitment to their project. Their project investigated the effect that plant hormones have on the fungal disease, "Ash dieback", which affects Ash trees in Ireland, and is a significant burden on the Irish Ash tree industry, most notably in the manufacture of hurleys. Check out their project video here. The project also won the Department of Agriculture, Food and the Marine. award.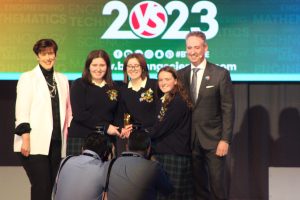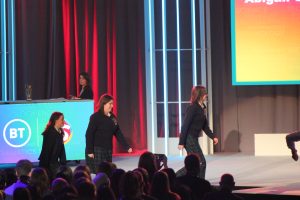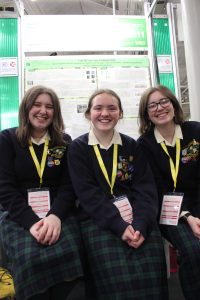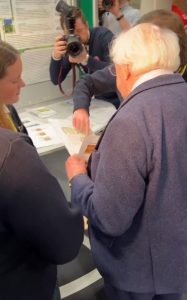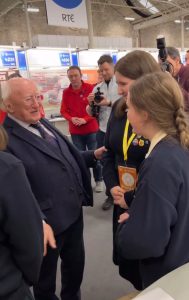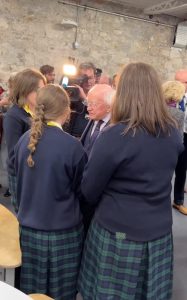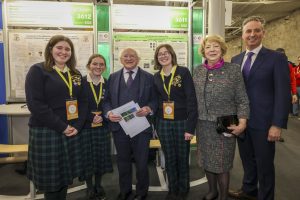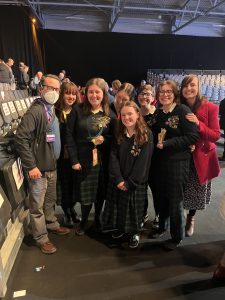 Congratulations to Ruth Cooper and Sarah Barlow whose project came second in the social and behavioural intermediate group. Sarah and Ruth researched the effect that age has on conformity in a classroom setting when students are asked a question. They found that younger students conformed more than older students and that students' confidence in their answers to questions was also reduced if they conformed with the group's answer, rather than going with their own instincts. They were awarded 2nd place in the Social and Behavioural Sciences Intermediate Group Category, which is a huge achievement, considering that it is a highly competitive category, and they were competing against 99 other projects. Check out their project video here.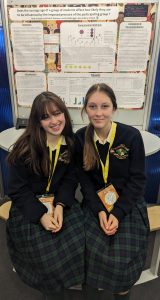 Now in its 59th year, BTYSTE 2023 welcomed over 1000 students from all over Ireland with their creative takes on science, technology, engineering, and mathematics (STEM). The exhibition brings together the best and brightest of the STEM community in Ireland in a massive celebration of science, technology, innovation and curiosity. A special thanks to Mr Higgins and Ms White whose encouragement and total commitment to the students and their projects ensure such fantastic success year after year.
TY News.
Community Mentoring Programme.
Fingal County Council has assisted in recruiting mentors from the local community with a view to furthering the 'Our Balbriggan' initiative and the Fingal Skills Strategy and supporting local second level students. Loreto Balbriggan is delighted to be participating in the community mentoring programme and this week we welcomed back past pupils and community mentors Ellen Sheridan, Janice O'Rourke, Emily Fallon and Sarah Yeates who spoke to TY students about their career journey.  We really appreciate the effort our community mentors took to deliver such an interesting talk and we look forward to welcoming them back for the second stage of the programme later in the year.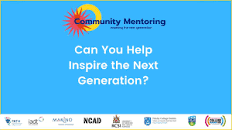 JPIC
Four members of the Volunteer JPIC Group provided Fair Trade Tea, Coffee, Hot Chocolate and goodies for 4B form Class this afternoon. They gave a presentation about the huge benefits and ethical advantages of buying Fair Trade.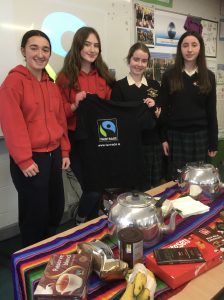 Extracurricular
Basketball
Congratulations to both the cadet and senior basketball teams that made it to the finals of the Loreto league against Loreto Dalkey. Both teams put in a tremendous amount of work throughout the year to get to this stage and came second in their league and should be proud of themselves for this fantastic achievement.