Champions
14 March, 2023
Read 283 times
Leinster Plate Winners
On Monday  Loreto Balbriggan played The Teresian school in the Leinster Plate final. It was a fiercely contested match which ended in exciting 8 second penalty runs. Our talented young team has gone from strength to strength this year, playing against some of the top hockey schools in the country. Thank you to @leinsterhockey and Three Rock for organising and hosting. We would also like to thank Portrane Hockey Club who kindly gave their wonderful coach Ross Hetem this year to help with training sessions. His expertise is greatly appreciated. We look forward to seeing what is in store for this fantastic team in the future.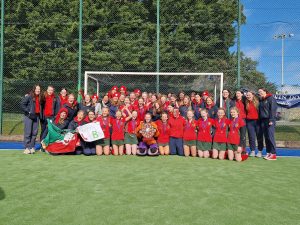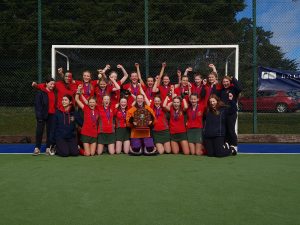 Seachtain Na Gaeilge
Dé Luain, ghlac ranganna ón gcéad bhliain páirt i gcluiche ollmhór Deir Ó Grádaigh. Rinne an Coiste Gaelbhratach jab iontach ag reáchtáil an imeachta! On Monday, classes from first year took part in a giant game of Simon Says in Irish. The Gaelbhratach Committee did a great job of organising the event. Maith Sibh!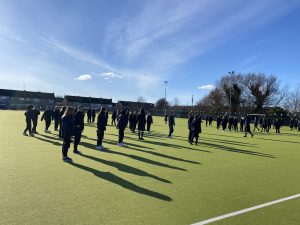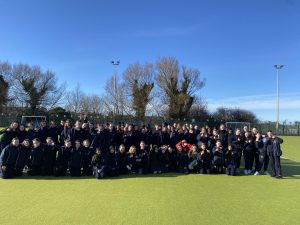 Chuaigh daltaí na cúigiú bliana chuig an bpictiúrlann inniu chun 'An Cailíní Ciúin' a fheiceáil  agus seachtain na Gaeilge a cheiliúradh  Bhain na daltaí an-taitneamh as. We are very proud of 5th year student Nicole Stenson Browne who makes a cameo appearance in the film as well as past pupil Kate McCullough who worked as cinematographer on the film.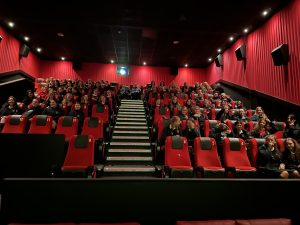 Trad Group.
The staff was treated to some beautiful traditional melodies during break on Wednesday. Many thanks to all the musicians and to singer Alison Ford.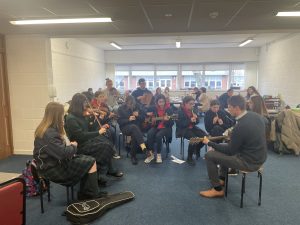 Tráth na gCeist
A r chuid de Sheachtain na Gaeilge, d'eagraigh na captaein tráth na gceist don séú bliain, agus chabhraigh an Coiste Gaelbhratach leo.
As part of Seachtain na Gaeilge, the captains organised a quiz for 6th year, and the Gaelbhratach Committee helped out.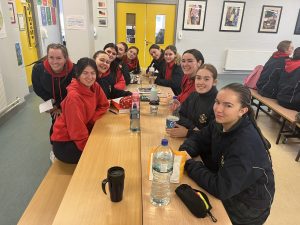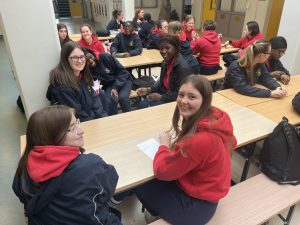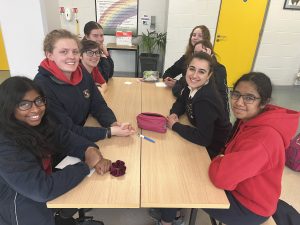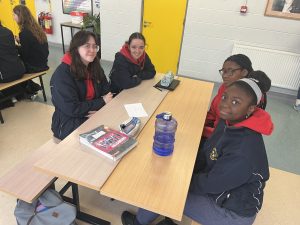 Transition Year News
Congratulations to two of our  TY Junk Kouture designs that have successfully reached the Finals stage of the national and now International Junk Kouture fashion competition 2023. Jessica Chen with her creation 'Medusa's Cry' is made almost entirely from till receipts which have been carefully folded individually into interlocking origami shapes.
'Toxic Manipulations' is Breonna Mc Cann and Anna Butler's creation and is made from a range of various yellow and black plastics, particularly those plastics used for the disposal of hazardous wastes.
The final will take place in Dublin during the first week of May and it is a fantastic achievement for these Art students as they have been selected from thousands of entries and made it to the final 80 designs from the four regions of Ireland.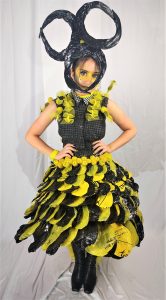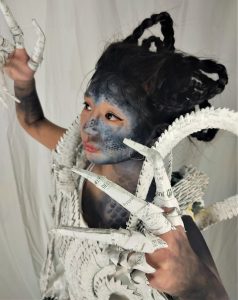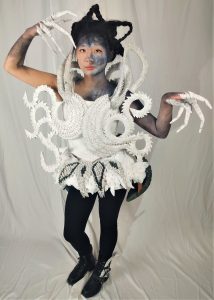 International Honours
Congratulations to Anna Gavigan who had an excellent 12th place finish in the European Throwing Cup U23 Discus which took place in Leiria, Portugal, on 12th March. Anna threw consistently and recorded a season's best throw of 46.95m, just a metre short of her PB, which was a great result at this early stage of the season.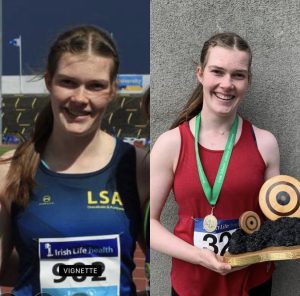 Extracurricular
GAA
The winning streak continues for our U14 GAA team who had another win, beating Coláiste Íosagain on Tuesday. They now top the group and go forward to the  Leinster championship.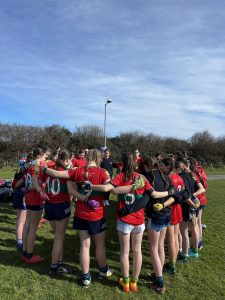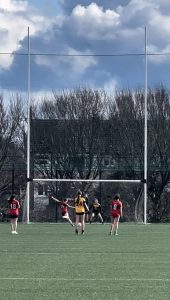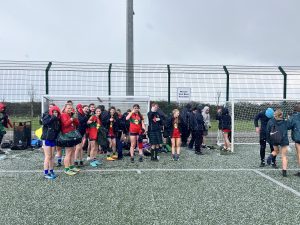 Basketball
Congratulations to our Junior Basketball team who are now through to the final of the East League. Competition.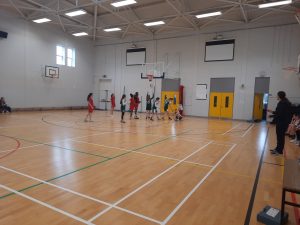 The school will close on Wednesday, March 15th at 13.20 and will reopen on Monday 20th at 9.10 am.
          Lá Fhéile Padraig Sona Daoibh