December 12th
12 December, 2019
Read 1568 times
3rd Year Students have now completed CBAs in Business, English, Irish and PE.
5th year Home Economics students visited Butlers Chocolate factory on Monday.
Many thanks to the student council for organising the annual St. Vincent de Paul food drive on Wednesday Thank you to all who donated and joined in the festive fun by wearing their Christmas jumpers. (Pic at bottom).
On Tuesday and Wednesday night the TY students again surpassed themselves with their wonderful creations for the Junk Kouture Fashion Show. The students will now enter their costumes to qualify for the regional heats of the competition which will be held after Christmas.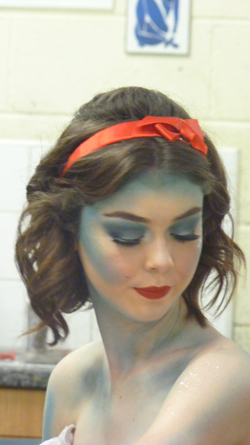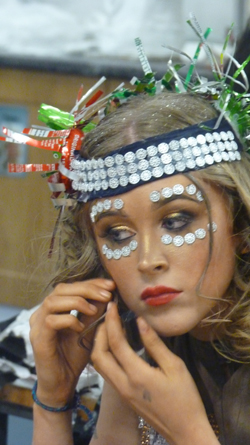 Thirteen lucky TY students attended the City Jet Santa Flight for children from Temple St Hospital on Thursday. The students got the atmosphere going at T1 with a lively performance of Christmas songs. Children, parents and crew all joined in the singing and even some dancing! Once aboard the flight the students worked as Santa's helpers mingling with the children doing face painting, singing, chatting, telling stories and being part of the Christmas magic. Santa boarded the flight and had a chat with each family – the excitement was electric. On landing the group arrived at Santa's grotto at Platinum services for goodies, presents and photos with Santa. Both City Jet and Temple St. Hospital were extremely complimentary of our students for their excellent singing and for creating a joyous atmosphere throughout the day.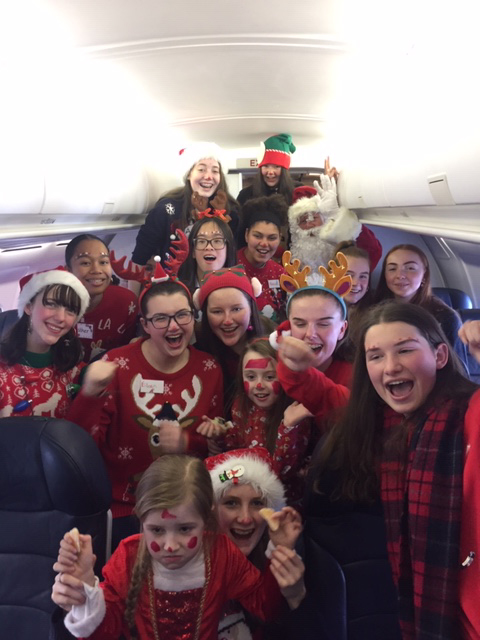 A group of JPIC module students travelled in to the Irish Aid office of the Dept of Foreign Affairs in Dublin where they learned about our overseas aid budget, the UN Sustainable Development Goals and our partner countries for bilateral aid. It was very enjoyable and informative including a giant game of Snakes and Ladders about Development and recycling.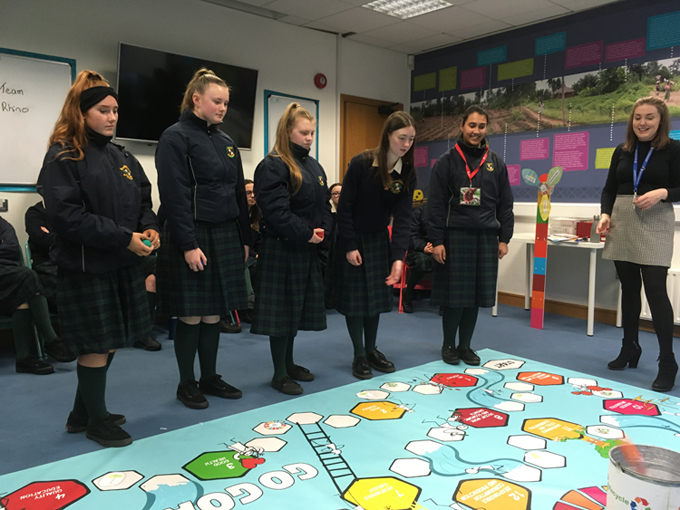 Well done to the Amber Flag Committee who sold hot chocolate on Thursday to raise awareness about the importance of positive mental health. They successfully fundraised €400 with all proceeds being donated to Jigsaw, the national centre that supports young people's mental health.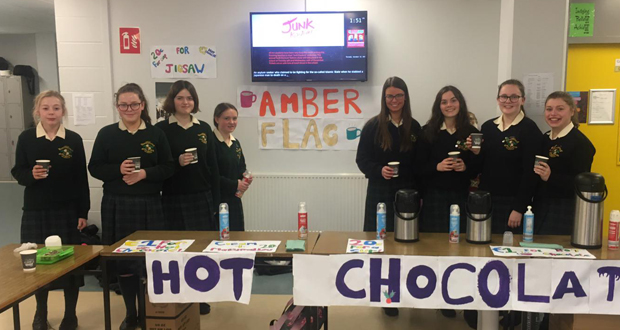 The festive season got off to a wonderful start with our Loreto Evening Gala on Thursday. All present were entertained by the musical talents of the many students who performed seasonal pieces and created such a wonderful atmosphere.
Business students held their Annual Market Day on Friday. The event was opened by Luke Coffey and Paula Ianus founders of award winning "The Chia Collective" range. This year over 30 stalls exhibited their products. Once again students excelled themselves with their new and innovative ideas.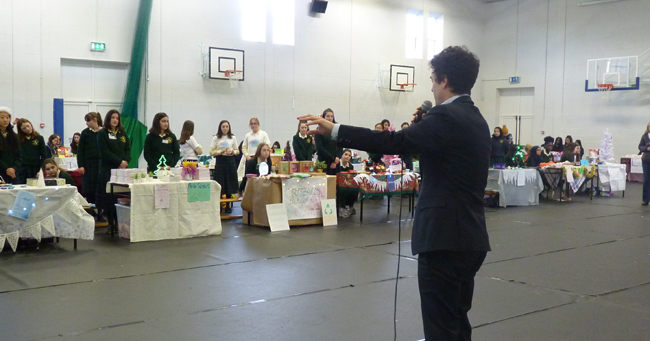 On Wednesday, after school the staff enjoyed decorating their Christmas cakes under the expert supervision of Ms. Ryan, Ms. Curley, Ms Purcell and Ms Grimes. Visitors to the school last Wednesday might have thought that an episode of the Great Irish Bake Off was being filmed in the Atrium such was the creativity and competitiveness.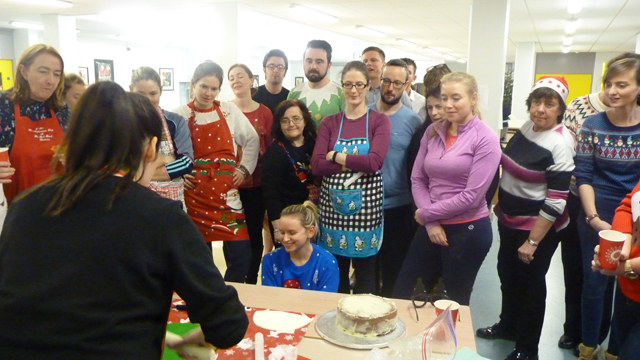 Congratulations to our past pupil, Lauren Cusack, who has been commissioned into the Irish Air Corps. Lauren is the first female Irish Air Corps pilot for 15 years, and becomes the sole commissioned female pilot serving in the organisation. Congratulations to our other past pupil Aoife Duff, First Officer with Aer Lingus and her Dad Captain Gerry Duff who co-piloted a flight together to Seattle recently.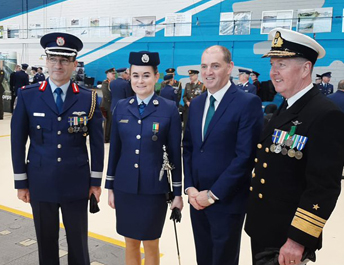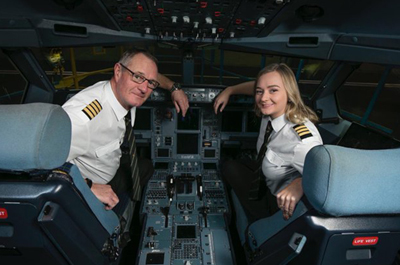 Food drive …