Excellence Beyond the Classroom.
1 April, 2022
Read 472 times
Senior French Debating
Congratulations to 6th Year  Ella Markey who was invited to attend the final of the Joutes Oratoires French Debate Competition. Ella was specifically asked to attend in order to receive her medal for winning best speaker earlier this year. She is pictured here receiving her medal from the French ambassador to Ireland Monsieur Vincent Guérend.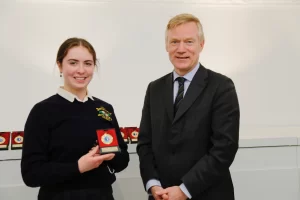 Senior English Debating
5th year debate teams participated in the Inter-Loreto Senior Debate competition on Thursday. Well done to Ciara Malone, Lauren O'Neill, Ana Maria Gheorghiu and Nelly Okeranlen Iyere who debated to a very high standard and were fantastic representatives for the school.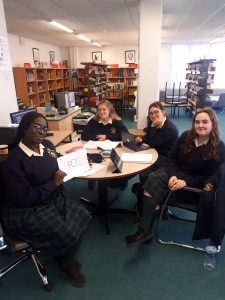 Junior History
Ms. McMaster's second year History class enjoyed a trip to the walled city of Derry on Friday. The students had the opportunity to walk and learn about the walls that were built during the period 1613-18. They also visited the Bogside and the  Museum of Free Derry and finished their day at the Derry Girls mural.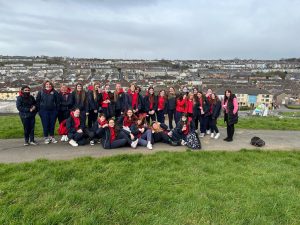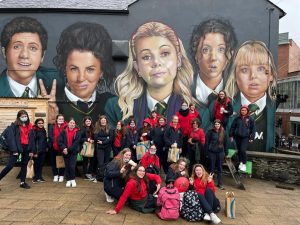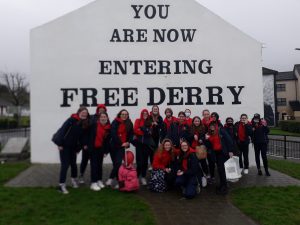 Modern Foreign Languages' Week
Students enjoyed lots of fun activities this week celebrating modern foreign languages.1st years enjoyed a French breakfast, 2nd years played Bingo and 5th years were put through their paces with a quiz. Students have the choice to study French and German and Spanish will be a 1st year option for those students starting in  August 2022.
 SeniorBusiness
Holly O Neill and Zara Safford represented the school on Thursday evening at the 'Foiróge Regional Seminar'. The girls were chosen to represent the school based on their participation with the NFTE enterprise programme last year. Young people nominated by their CET (Certified Entrepreneurship Trainer) must be involved or were previously involved with The NFTE Programme. The event had discussions, games, prizes, and the all-important election of some Foróige NFTE members to the Foróige  Young People's Reference Panel.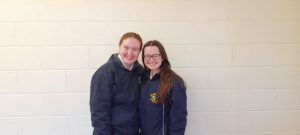 Junior GAA
Well done to our 1st year  U14 GAA team who played in a challenge match on Wednesday against gaelcholáiste Glór na Mara. The team was narrowly beaten in a very exciting game.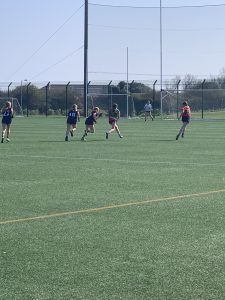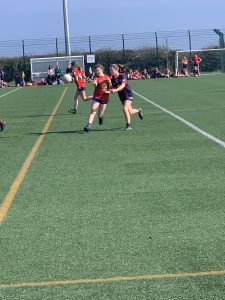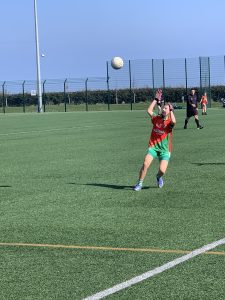 TY News
County Honours
Congratulations to TY student on being picked to represent Dublin at minor level. Hannah started her Leinster League campaign against Meath last weekend.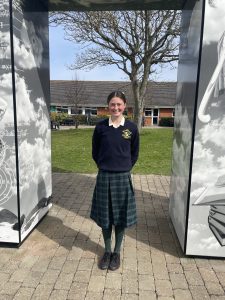 TY Chemistry students were busy experimenting in the lab this week, with some interesting findings.