Extra Curricular News
6 October, 2023
Read 117 times
 Horticulture and Gardening Club.
The gardening club has been very busy over the past few weeks, working with succulents(any plant with thick fleshy tissues adapted to water storage). They have planted and have been attending 'Mother of Thousands' plants. The club members have also been learning about leaf propagation. This involves removing a leaf from a parent plant so that a new plant can grow.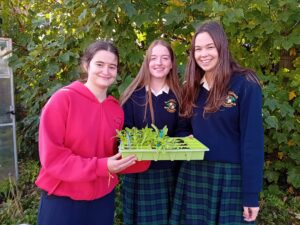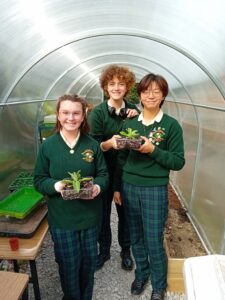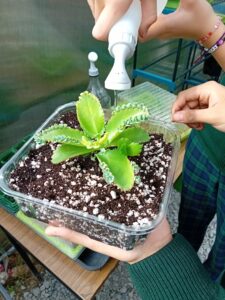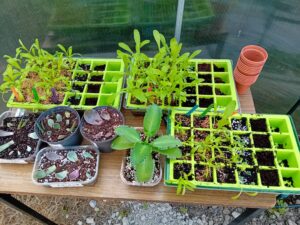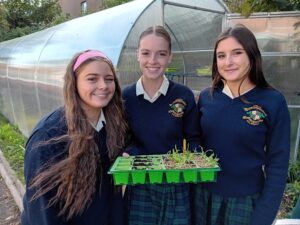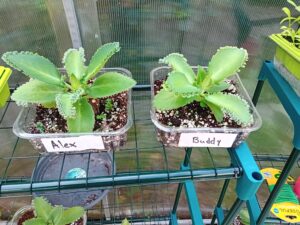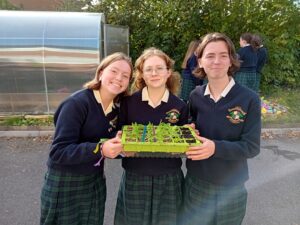 Basketball.
Congratulations to the cadet and senior basketball teams on their very successful wins against Loreto Swords on Thursday. Both displayed great skills and teamwork with the cadets finishing with a score of 60-36 and the seniors with a score of 52-21.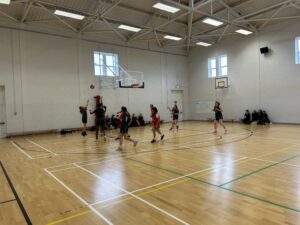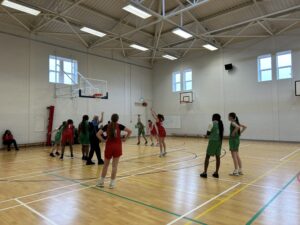 Senior Gaelic
Our Senior Gaelic Football Team began their league campaign and had a great win against Coláiste Íosagáin. There is a great team spirit in the camp this year, with great enthusiasm for the year ahead and it is fantastic to see so many local clubs represented on the team.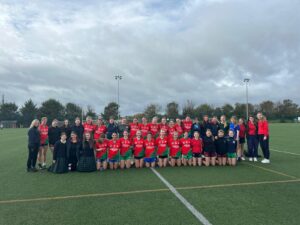 Her Moves.
We were very fortunate to have @hermoves.ie visit on Friday. @thammy.complx explained the importance of goal setting for sporting and business success. Everyone who participated learned how to do the'Clean and snatch' for Olympic Weightlifting. Thank you to @weightliftingireland for facilitating this workshop.