Fantastic Leaving Certificate Results.
1 September, 2023
Read 139 times
On Friday 25th, we welcomed back the class of 2023. It was an opportunity for the students and staff to celebrate the wonderful results achieved by the girls. The Leaving Certificate results for the class of 2023 were no less than stellar. A special mention must go to Hannah O'Connor and Róisín Smyth who were awarded a flawless seven H1s and join a very elite club.  Eight other students achieved the top points of 625 with a further ten achieving over 600 points. The success continued with 69 students achieving over 500. It was indeed a very special day for the school knowing that 50% of the class of '23 achieved 450 points or above. What an extraordinary achievement for these students and for the school, an outstanding testament to their resilience, hard work and dedication of their teachers whose expertise and encouragement helped the girls reach their potential.  Many of the students have secured places in TCD, UCD, DCU, TUD, Maynooth, NUI Galway, NCAD, IADT and various other Higher Education Institutes here in Ireland and abroad. The girls will now go on to study various courses from Law, Computer Science, Medicine, Engineering, Nursing, Science, Teaching, and Humanities to many more. As all our students look forward to their bright futures, we are very proud of them and we know they will make their mark in so many areas in the years ahead.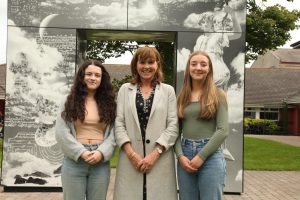 Hannah O'Connor and Róisín Smyth pictured here with principal, Ms. McDonough, who achieved 7 H1s in the Leaving Certificate.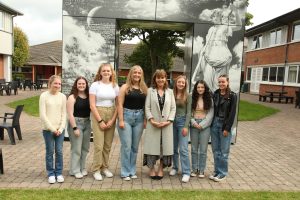 Sophie O'Brien, Aoife Gleeson, Lily Anderson, Rebecca Kehoe Fitzpatrick, Hannor O'Connor, Róisín Smyth,  Kerrio Gillen,  and Coleen Moran (absent) who achieved  625 points in their Leaving Cert.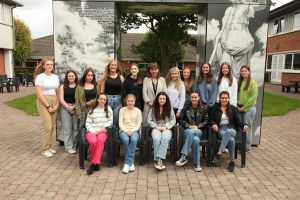 Some students who achieved over 600 points in the Leaving Certificate.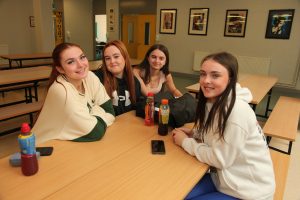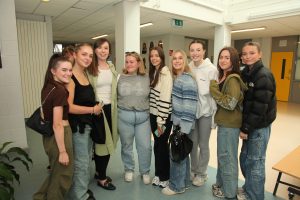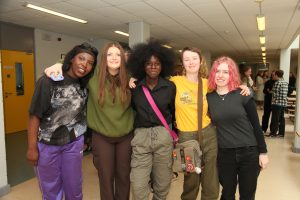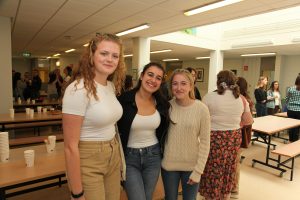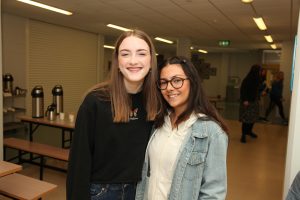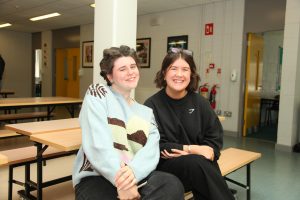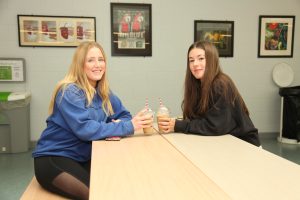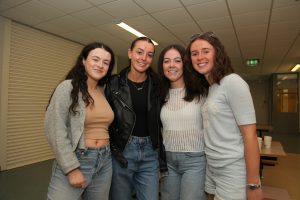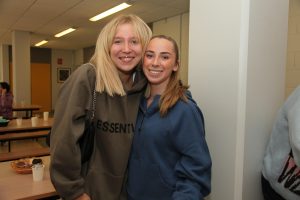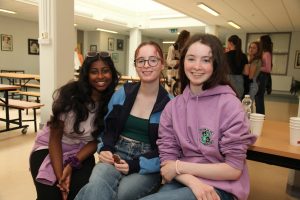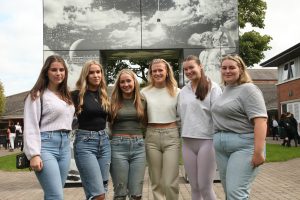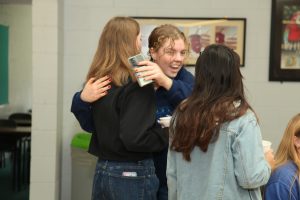 A New Chapter
While we said goodbye to the class of 2023  we welcomed 224 first years, the class of 2029 to Loreto Balbriggan. We look forward to the next six years with our new students as they begin their journey in secondary school, and to how each and every one of them will enrich our school community in their own way. It is a very exciting time for the girls as they start this new chapter of their lives. Many thanks to 1st year senior prefects who helped form teachers with the orientation programme.