Italy
21 October, 2022
Read 442 times
Senior Business
 On Wednesday, 42 5th and 6th year Business, Economics and Accounting students embarked on an action packed trip to Lake Garda in Italy. Students were kept very busy with a range of cultural and business visits as well as experiencing the delights of the local area. Some of the business visits included a tour of the luxury car manufacturing factory 'Ferrari' and 'Pagani', a gelato factory. On Friday the group visited 'Vineyard Cascina La Maddalena' which also has a cheese, and pizza making factory on site. Students also got to experience the thrills of Gardaland and the beautiful city of Verona.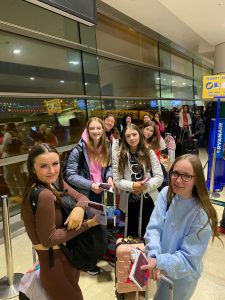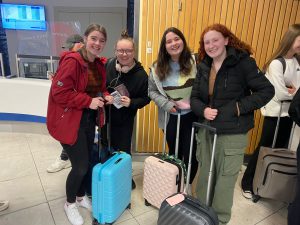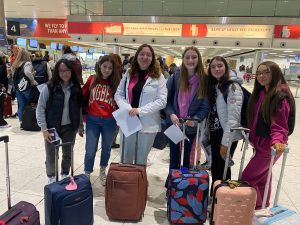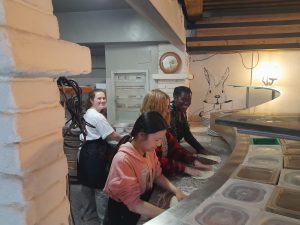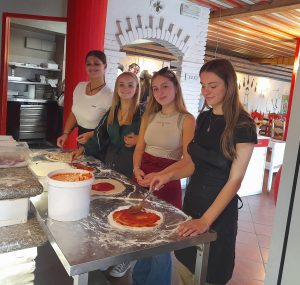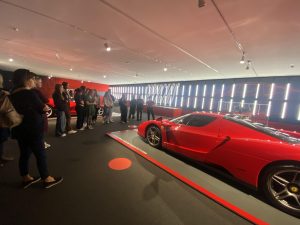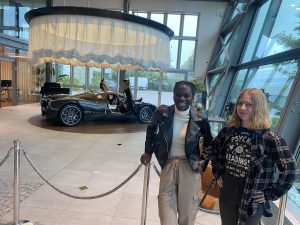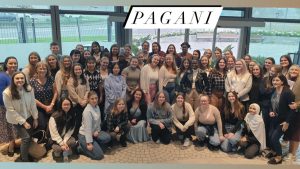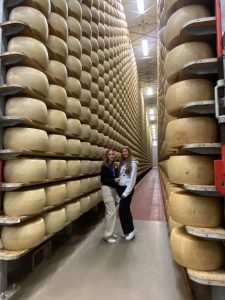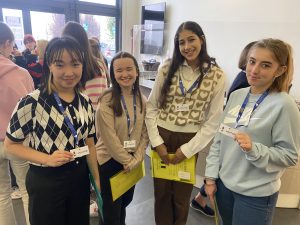 European Union  Code Week
This week marked the 10th anniversary of European Code week. To celebrate senior computer science students have been engaging with first years this week and leading them in various coding activities as part of the 10th anniversary EU code week. Such activities included; unplugged coding, escape rooms, algorithm building, scratch and code busters. The week has been a huge success and the fourth years have been fabulous role models to the first years teaching them new coding techniques and offering peer assistance.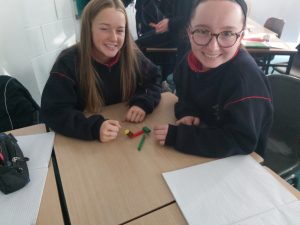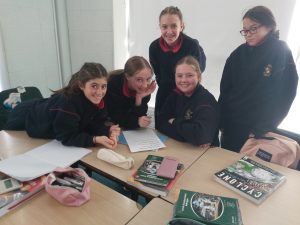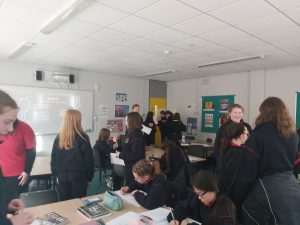 Wellbeing
Maths Week
Well done to everyone who made  fantastic maths week so memorable .From 1st year coders, 2nd year rappers and year artists, to  4th year puzzlers and 5th year quizzers everyone showed great mathematical creativity.
We also had a brilliant whole school puzzle competition. Congratulations to our winning teams – The Limit Does Not Exist from 6th year, Team Shona from 1st year and Ladies and Tangentleman from the staff.
Remember, everyone can be a maths person!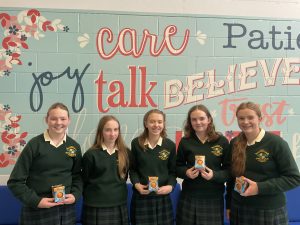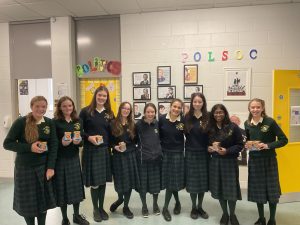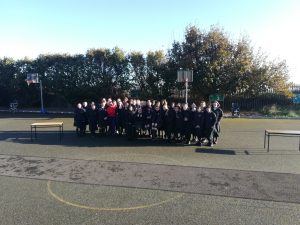 TY News
PE Plus Programme.
As part of the PE plus programme in TY, students enjoyed an afternoon of fun when they went bowling on Tuesday.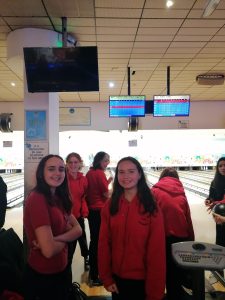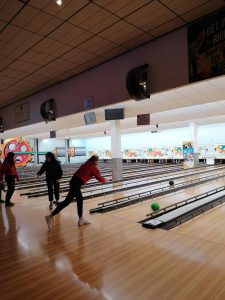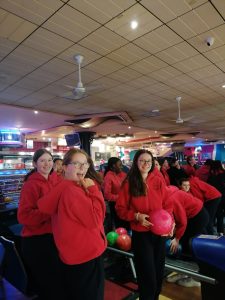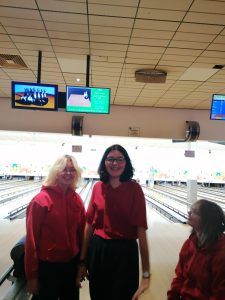 Bake Sale
TY Costume, Hair and Makeup classes came together and held a bake sale to raise funds for the TY musical 'Legally Blonde'.
They raised an incredible €1100 and it was a great experience for both TY classes. Thanks to everyone for showing such great support.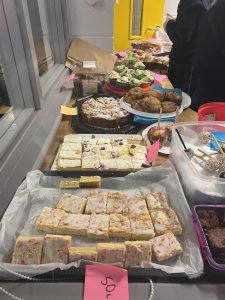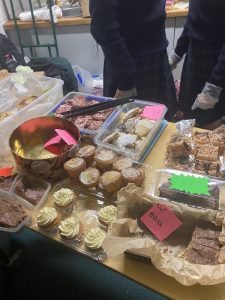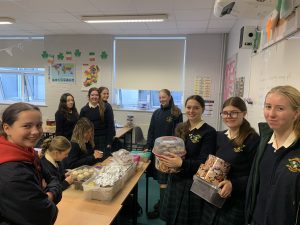 2nd Year Student Leadership
Congratulations to the 2nd year class prefects and vice prefects who were voted for by their peers and presented with their badges at an Assembly on Wednesday.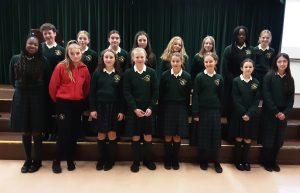 Gaeilge 2 Bliain 'Fáilte Day'
After studying the topic of Scoil in Irish class, members of Ms. Briscoe's 2nd year group interviewed their family members about their school life. Families from Poland, Pakistan, France, Nigeria, Germany, Zimbabwe and Ireland compared and contrasted their school experiences. The girls baked a variety of treats and cakes to refresh their guests along with a cupán tae nó caife. Entertainment on the day was provided by Mr. McCarthy, Ms. Finnegan and Mr. Doyle. TY student Ellie-May Fitzgerald also gave a beautiful rendition of Grace. Míle buíochas to our guests for taking the time to visit us at Loreto.Bhain gach  duine sult as.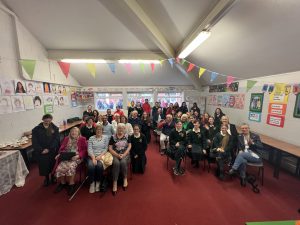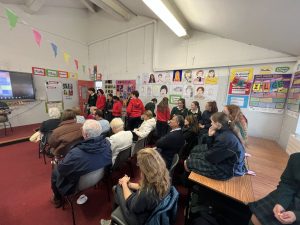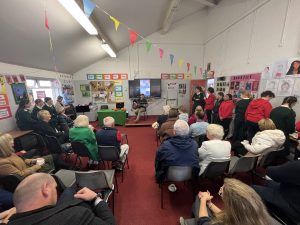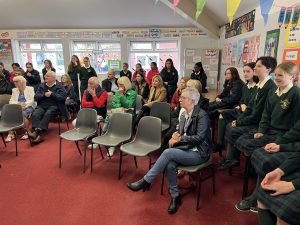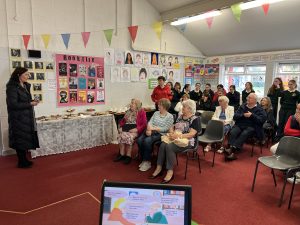 Student Wellbeing 'One Good School'
 Loreto Balbriggan attended the 'One Good School'  National Assembly which took place on Wednesday 19th October at Croke Park. The assembly was organised by Jigsaw. 'One Good School' supports the health and wellbeing of young people,developing a shared responsibility across the whole school community.  It was an action packed event with lots of opportunities for discussion and collaboration on the idea of youth mental health in schools. Guest speakers on the day included Mary McAleese, former President of Ireland.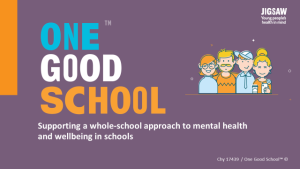 Extra Curricular
Equestrian
Both Equestrian teams enjoyed great success in the Killossery inter-schools league on Sunday and were placed 2nd and 4th overall. Congratulations to Ailbhe Harford who won the open individuals. Some super jumping by all!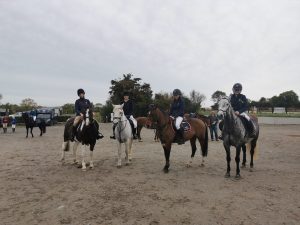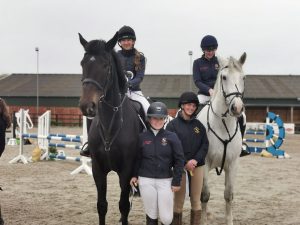 Hockey.
Hard luck to our  Junior Hockey team who played Drogheda Grammar on Tuesday but lost 1-0.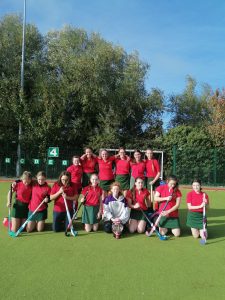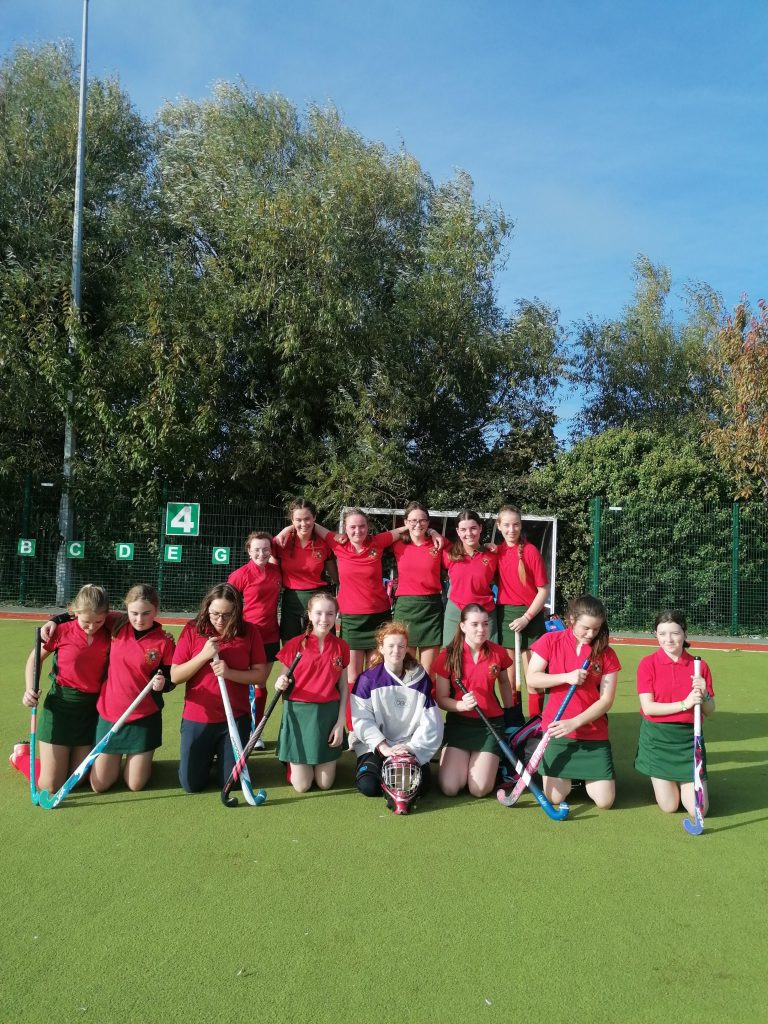 Basketball.
Congratulations to both the cadet and senior basketball teams who had great success this week.The seniors won 34-15 against Lusk CC and an even stronger win for the cadets! A fantastic result all round, looking forward to the next few matches.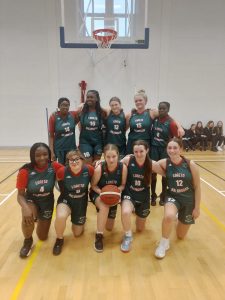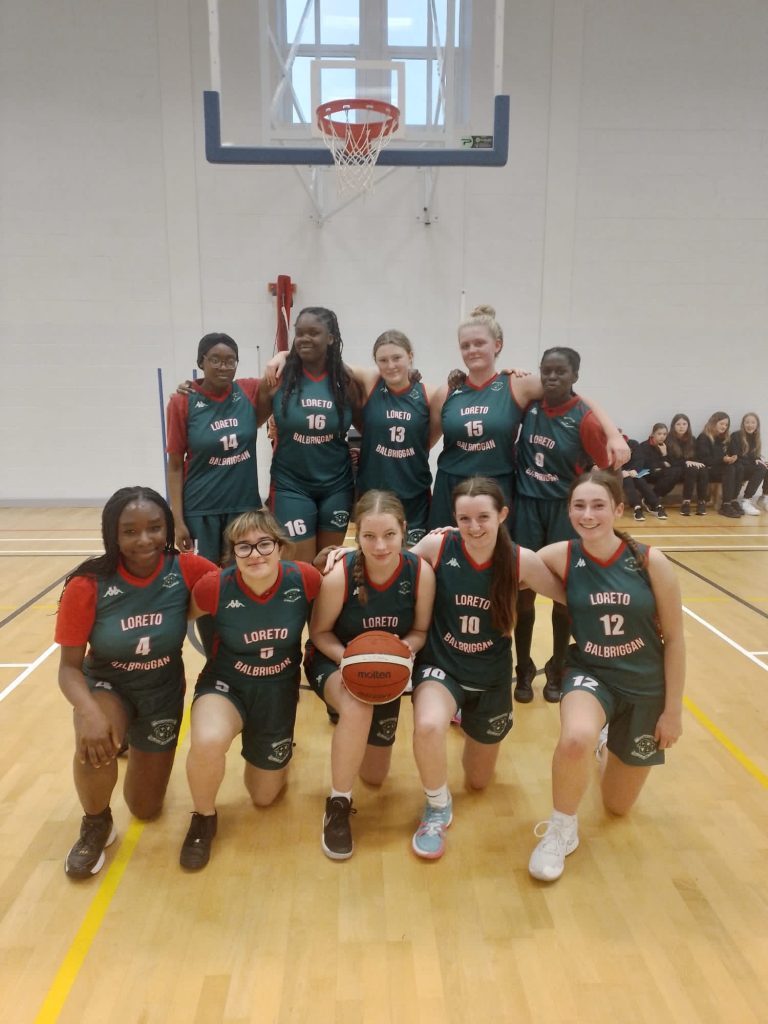 Soccer
Congratulations to the  U17 soccer team who beat Blessington Community College in their season opener by a scoreline of 6 – 1 with two goals apiece from Anastasia Syrbu and Muireann Bagley as well as goals from Aoife Russell and Anna Livesey. The girls will now progress to the next round of the cup.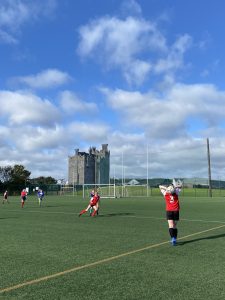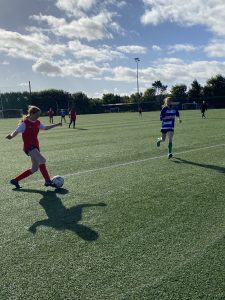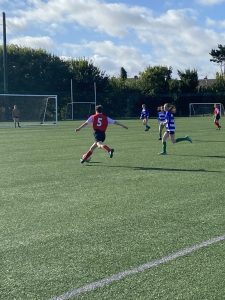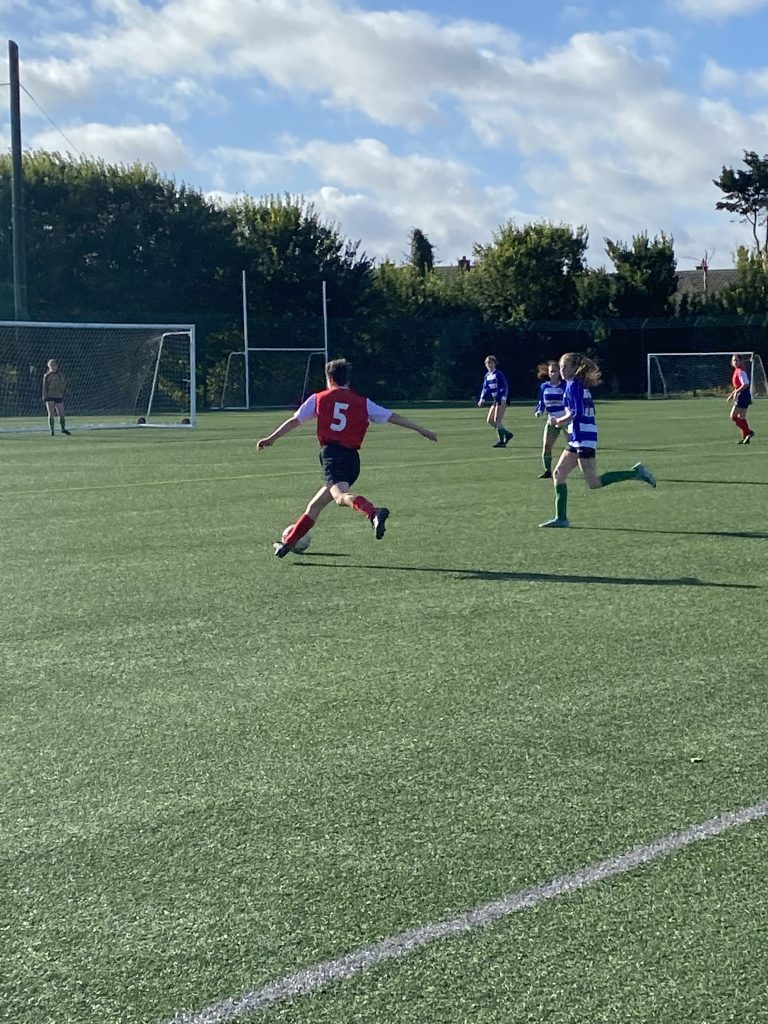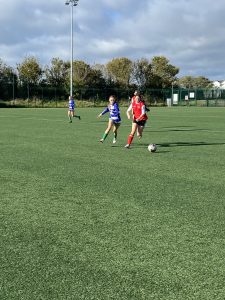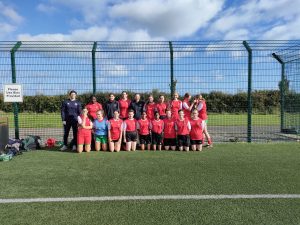 Ethos
Many thanks to Art Captains, Lily, Kirsten, Isabelle and Katie and TY students Breonna and Róisín who created a fabulous art piece for Rumbek Day. The piece was installed on our art wall in the courtyard we look forward to next week when all will be revealed about our Rumbek fundraising day which will take place on Friday 28th of October.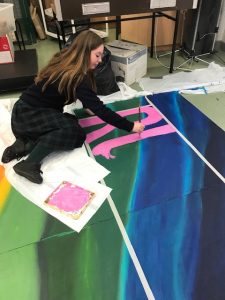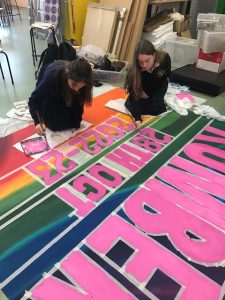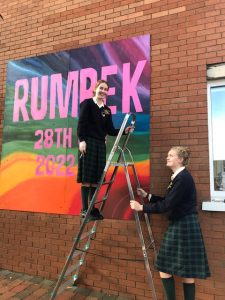 Reminder to parents and guardians that applications are now open for first-year enrolment 2023. Please click on the link below for further information.
https://www.loretobalbriggan.ie/for-parents/admissions/   Please note that applications will close on October 22nd at 4 pm.