January 10th
10 January, 2020
Read 1764 times
Congratulations to all our students who participated in the 56th BT Young Scientist and Technology Exhibition (pictured below on day one) which takes place this week in the RDS Dublin from the 8th – 11th January. The students and their projects are as follows:
Sinead Clarke and Eabha McLoughlin; Do some insulin pump infusion sites have a better impact on blood glucose levels or movement and confidence levels in teenagers?
Ella Walsh, Robyn Bagley and Ella Markey; Does self-efficacy in mathematical ability have an effect on the number of women pursuing STEM careers? (1st Prize, Social and Behavioural Science – Intermediate)
Zainab and Mizna Shahid; Using chitosan to create a biodegradable, antimicrobial plastic alternative to aid in the reduction of plastic waste in hospitals (2nd Prize, Chemical, Physical and Mathematical Science – Senior).
Sophie O'Sullivan, Grace Kodia and Hannah Cullen; Does outdoor learning improve the quality of education?
Abigail O'Brien Murray, Erica O'Brien Murray and Olivia O'Shea; Can chitosan prevent or reduce fungal growth in a garden herb? (3rd Prize, Biological and Ecological Science – Junior)
Katie Moroney, Leah Leonard and Muirne O'Connor; An analysis of the effects of natural characteristics and trash talking on the performance of an esports player.
Jennifer Bura and Alana Foy-Nicolleau; An investigation into the components of Picea Sitchensis and Pinus Radiata sap and their antibacterial properties. (3rd Prize, Chemical, Physical and Mathematical Science – Junior, and the Science Foundation Ireland Special Award)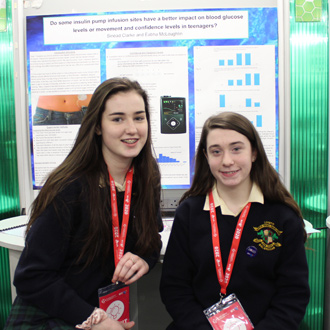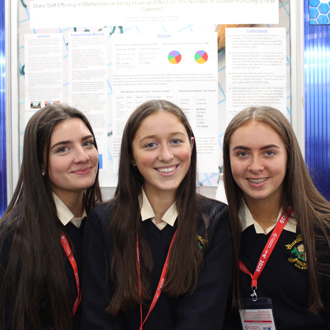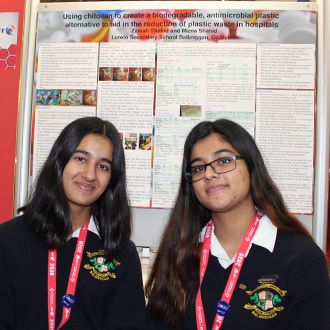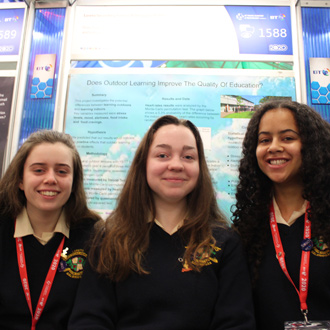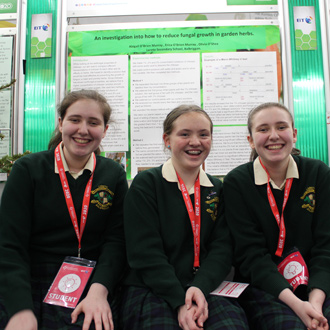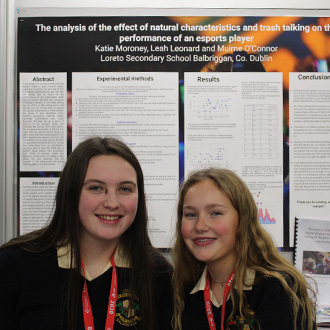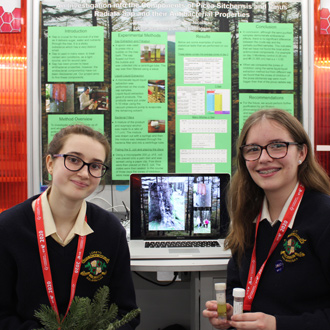 On Monday 6th year Irish students enjoyed a drama workshop in the school, based on the sraith pictiúr which form part of their Leaving Cert. oral exam. Students had a chance to participate and practice their Irish, while also seeing the sraith pictiúr brought to life in an entertaining way!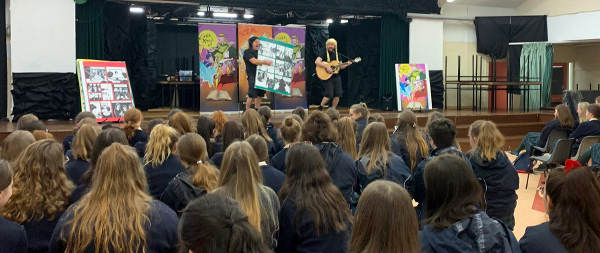 The JPIC volunteer group have designed and produced a poster for each classroom called "Create Less Waste ". It encourages recycling and attempts to promote responsible consumption in creative and interesting ways.