January 31st
31 January, 2020
Read 1682 times
TY students have completed the first week of the three-week work experience programme. Students have secured work placements in a wide area of disciplines from An Garda Síochána, Media Production Companies Law Firms, Hospitals to Primary Schools. The programme offers the girls an opportunity to experience working in their preferred field and seeing first-hand the day to day activities involved in their potential career choice.
On Wednesday Loreto Balbriggan hosted the Senior Inter Loreto Mace debates. Teams from seven Loreto schools participated and are pictured above. Congratulations to Cleo Gallen and Andrea Hickey who qualified for the final of the competition and received the highest score of any team in the debates. Well done to Adesuwa Ugiabe, Katie Caffrey, Caitlín Stewart and Selena Xu who each made fine contributions to the debates on the day. Many thanks to past pupil Manny Choudary who adjudicated on the day.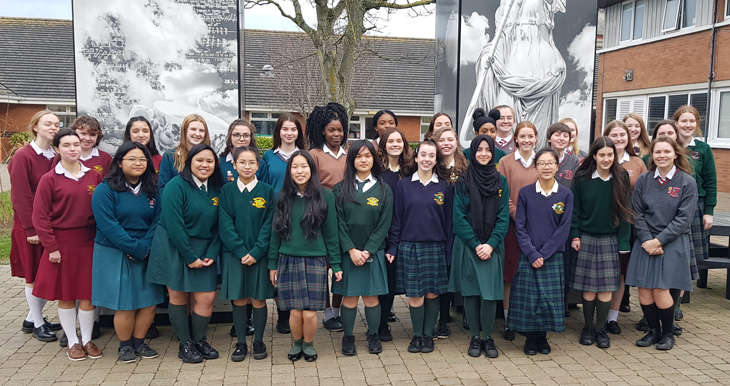 Many Thanks to Garda Janine Kelly, JLO, who visited the school recently to stamp application forms for many 6th year students so that they could register to vote.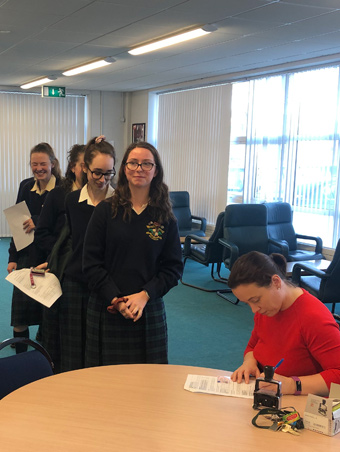 The Ember Team attended a group reunion in Clonliffe College on Thursday   The team presented a poster of their achievements as Ember Leaders in the school. The day included input the from the Youth Development Officer from St. Vincent de Paul and the Education Development Officer from Trócaire. The students learned about Catholic Social Teaching and had an opportunity to reflect on their role as faith leaders in the school. The day finished with a prayerful reflection.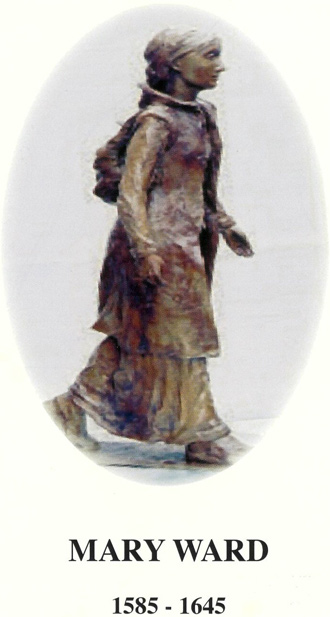 Friday marked the end of Mary Ward and Catholic Schools' week. As a Loreto school we are reminded of the connection that we share with all the Loreto schools around the world and that we share Mary Ward's vision. No matter how hard times were for Mary Ward she held her head high and she was a beacon of light for all both then and now. This reminds us of that shared Catholic tradition that we have with all Loreto schools, we are part of a global community. In the same way the theme for Catholic Schools' Week was about living in harmony with God's creation. May we be reminded to be just citizens, faithful, kind and be people of truth in all that we do.
6th Year Art students commenced their mock LC exams with Art on Friday. Mock exams continue for 6th years and 3rd years from Monday 3rd – Friday 14th February inclusive.