Making a Difference
13 May, 2022
Read 538 times
SciFest Dundalk
Congratulations to our second group of SciFest contestants who presented their research at the SciFest@Dundalk IT competition! All participants were awarded a prize which adds to the phenomenal achievements of last Friday's SciFest@TU Grangegorman, where every Loreto Balbriggan student who has entered SciFest@College this year (a total of 7 groups comprised of 15 students) had been awarded a prize!
Congratulations to the following students who were awarded prizes today for their research that they presented at SciFest@Dundalk IT:
Melissa Asare, Laetitia Nouah and Sidra Shahzad, won Best Overall Project for their project entitled: "The Impact of Covid-19 on the Mental Wellbeing of Teenage Girls"
Ashleigh Harrison and Saliha Iqbal won the best Junior Life Sciences Project category for their project entitled: "Does being left handed or right handed affect the subject choices of students?"
Julianne Diskin, Keeva Murray won best Junior Physical Sciences/Technology Project category and the Fenergo Communication Award, for their project entitled: "Investigating the effectiveness a gamified attention-bias modification video game has on anxiety in 12-18 year olds."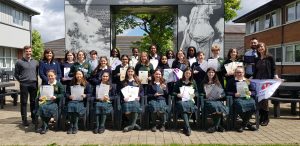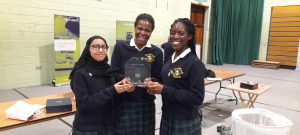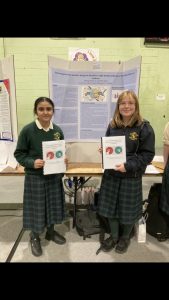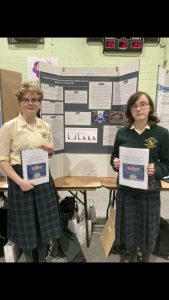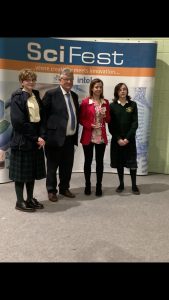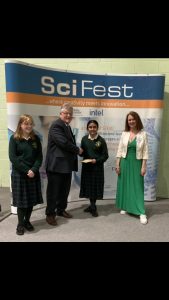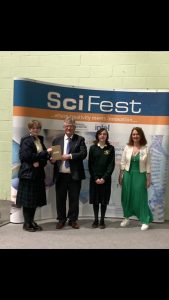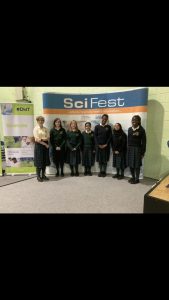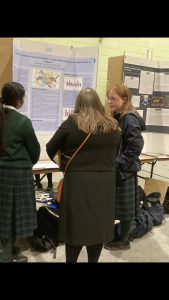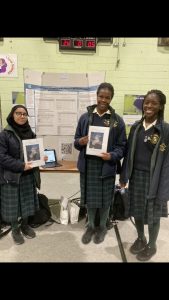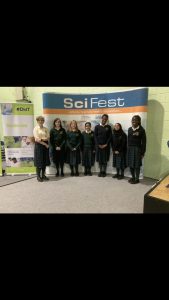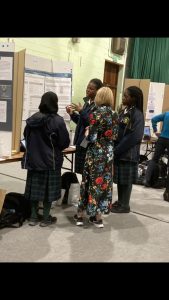 Amber Flag
Congratulations to the Amber Flag Committee who received certificates today for all of their hard work throughout the year in promoting positive mental well-being in the school! This is the school's 3rd Amber Flag to date so we are all very proud of our amazing students and staff who have helped with this initiative.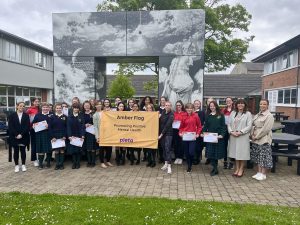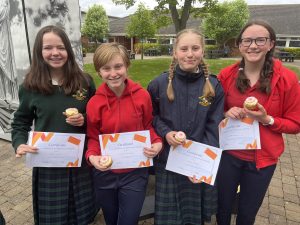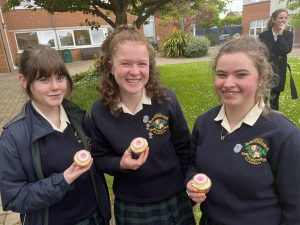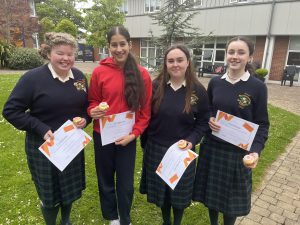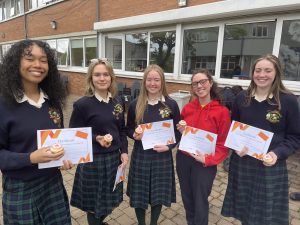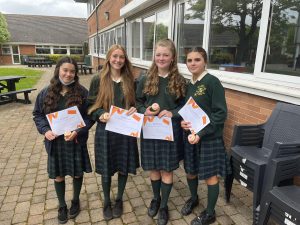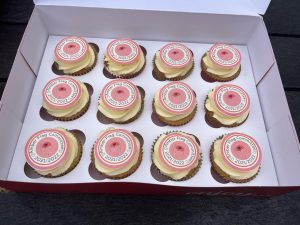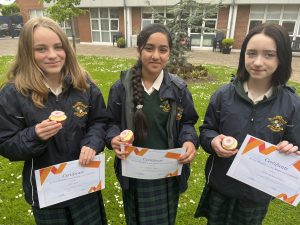 Senior Politics and Society
On Wednesday Politics & Society Captains; Aisha, Eleasha and Laura welcomed the Mayor of Fingal Séana Ó Ródaigh to Loreto Balbriggan. The Mayor answered lots of questions from the 5th Year students about the work of County Councillors, Women in Politics,  Mental Health, and how young people can have their voices heard in Fingal. We would like to thank Mayor Ó Rodaigh for taking the time out of her very busy schedule to visit the school and talk to the students.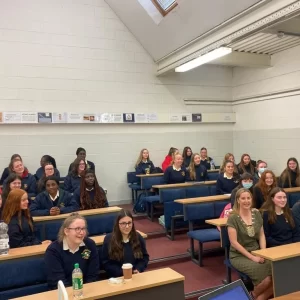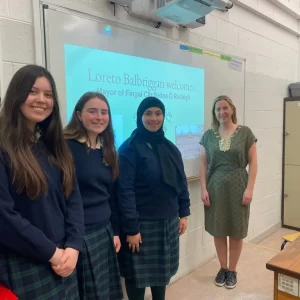 Music Gala Evening
On Thursday we celebrated a very enjoyable evening of music, song and dance as we held our first Gala Evening since March 2020. From the opening piece 'Penney Lane' performed by the school orchestra, to 'Oh Happy Day'  performed by the senior choir the audience was entertained by the wonderful talent of all the performers. Congratulations to all the involved who made the evening such a wonderful event.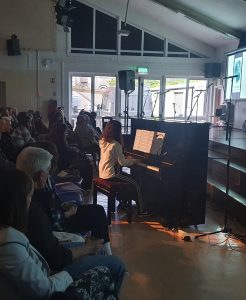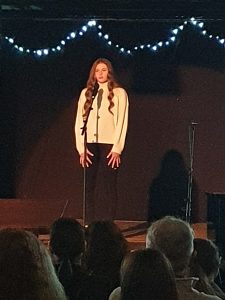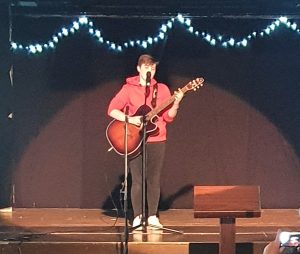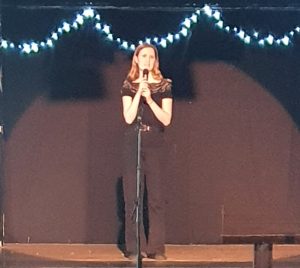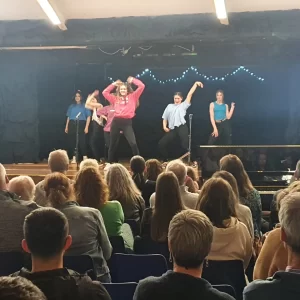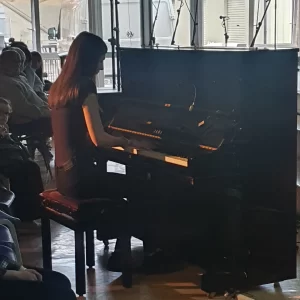 Junk Kouture.
Congratulations to Gilliane Protaccio, Ella Cox and Jessica Faulkner for their fantastic achievement in getting to the National Finals of the Junk Kouture competition. Gilliane performed brilliantly on the night and the costume looked sensational. RTÉ will broadcast the final on Thursday, May 19th.