March 19th
20 March, 2021
Read 736 times
The Fingal Student Enterprise Final was held virtually on Tuesday, 16th March.
Congratulations to Emily Carroll, Lucy Barnwell and Hannah Barnwell creators of 'Bee Happy' and overall winners of the Intermediate category. We had two entrants in the senior category, 'Gréamáin' created by  Aisling Patterson, HollyO'Neill, Róisín Smyth, Emma Kate Ryan and 'Daisy Chains' to Nicole Ford and Caoimhe McCann. Congratulations to 'Daisy Chains' who were runners-up.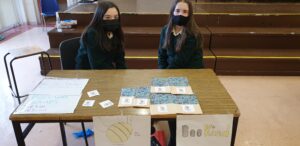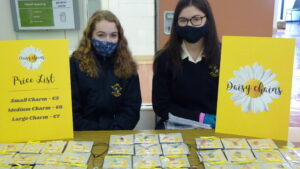 LIFT, which stands for 'Leading Ireland's Future Together', was built on a desire to change the country for the better by changing the way people view leadership. It aims to do this through its eight-part, group learning process. LIFT's programme is being rolled out nationwide via a volunteer facilitator network with a goal of reaching 10% of the population by 2028. We look forward to our senior prefects facilitating the programme to the rest of their year group in the future.