Excellence in Science
6 May, 2022
Read 734 times
SciFest Success
Once again Loreto Balbriggan has had amazing success at SciFest. The school has  a long and very successful history in the competition and this year was no exception
We also wish to congratulate the following students who were awarded prizes for their research.
 Abigail Murray O'Brien and Olivia O'Shea for winning "Best Project Award" for their project entitled: "Does introducing an Archimedes screw mechanism to a hydroelectric turbine improve its efficiency at harvesting energy?" They now qualify to compete at the SciFest National Finals in the Autumn against the winners of all of the SciFest@Competiton events that take place around the country.
Hazel Larkin and Katie Mallon who were awarded the "Accommodations Award" for their project entitled "Do Seagulls Divert from the Colour Red?"
 Cara Mullen and Cerys O'Mahony who were awarded the "Accenture Maths in Science Award" for their project entitled: "Investigating into the Effects of Short Form Videos on the Attention Spans and Wellbeing of Students"
Lucy Andrews and Keeva O'Reilly who were awarded the "Business Excellence Award" for their project entitled: "#nofilter, An Investigation Into Seeing If SCOBY Can Naturally Improve Aquarium Water Quality"
 Hazel Larkin, Katie Mallon Cara Mullen, Cerys O'Mahony, Abigail Murray O'Brien, Olivia O'Shea, Lucy Andrews and Keeva O'Reilly also presented their research at the SciFest@ TU Grangegorman. This was a fantastic opportunity for the girls to present their work to such a highly esteemed panel.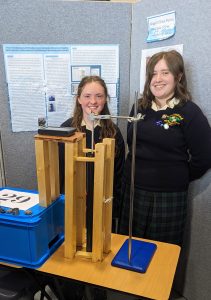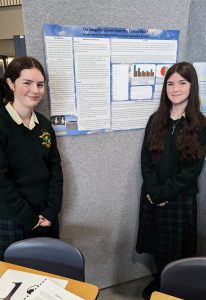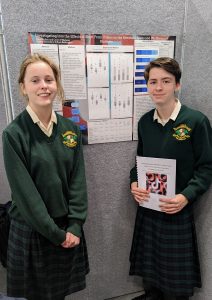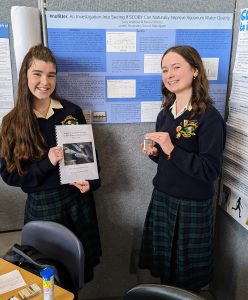 Junior Geography
On Thursday  3rd years enjoyed their trip to County Antrim where they were able to experience the wonder of the Giant's Causeway. The students were able to see first hand the neatly packed columns of hexagonal basalt rocks created some 6 million years ago by a flow of basaltic lava. All students agreed it brought all their classroom learning to life. They also agreed that the day rocked! A special mention must be made to all students for their excellent behaviour. The manager of a shopping centre in Belfast was so impressed with the students that he emailed the school this morning praising their maturity and impeccable manners.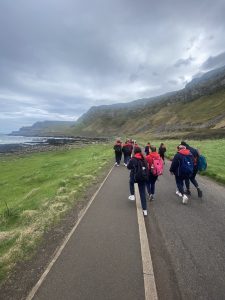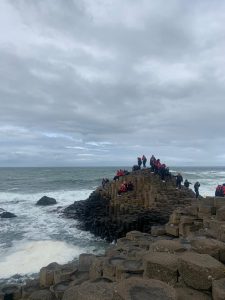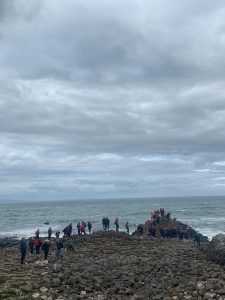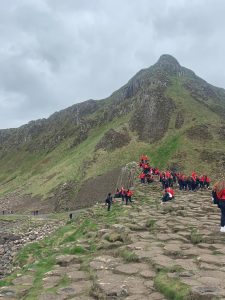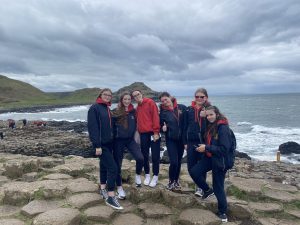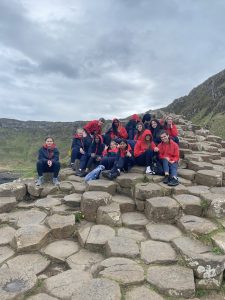 Ember Graduation
On Tuesday 3rd May our Ember Team graduated with fourteen other schools from the Dublin Diocese.
The students went to DCU for the morning and presented what they had taken part in this year. This was followed by a mass in Our Lady of Victories Church.
Many thanks to our past Ember team member, Deborah Fidel, who shared with students her experience of Ember and how that has impacted her faith.
A great day was had by all. A special thanks to our Chaplain, Ms.McNally, who has encouraged and supported the girls throughout the year.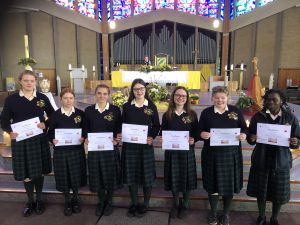 Extracurricular
Athletics
Loreto Athletics
The athletics team has been very successful competing in the Loreto Athletics event on Thursday and the North Leinster Schools' Competition last week. Both took place in Morton Stadium.
The Team won 5 medals in the inter-schools Loreto competition. Congratulations to the following girls.
Gold for Anna Gavigan in the senior girls' shot putt and discus.
Silver for Ellen Gahan in the senior girls' high jump.
Bronze for Deborah Emeh in the senior girls' high jump.
Bronze for Emer Fanning in the junior girls' high jump.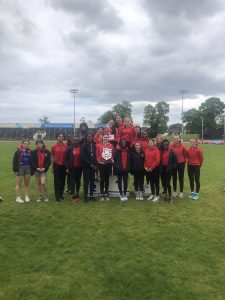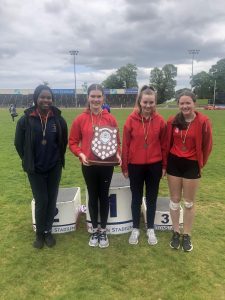 North Leinster Schools athletics competition.
Congratulations to the following girls who won in the following categories, bringing home 8 medals in total:
Anna Gavigan,2 gold medals in the senior girls' discus and senior girls' shot putt.
 Faye McGloughlin, bronze in the senior girls' 400 metres.
Lile Tully,  gold in the junior girls' pole vault.
Emer Fanning, bronze in the junior girls' high jump.
Ruby Rose Carberry, gold in the junior girls' discus.
Ellen Gahan, gold in the senior girls' hammer.
Eabha O'Farrell, gold in the Intermediate girls' hammer.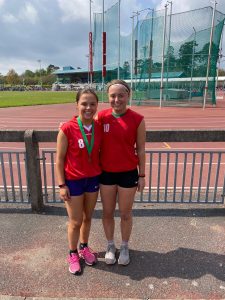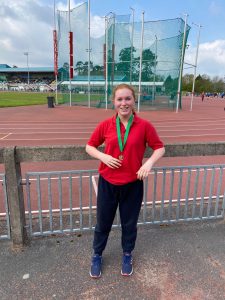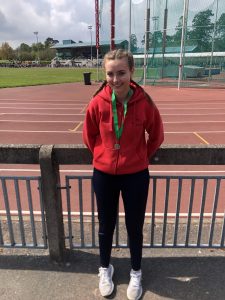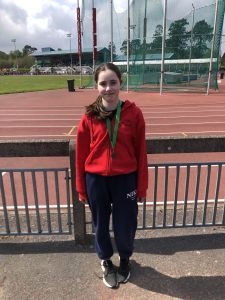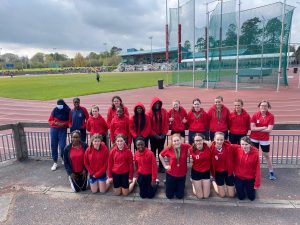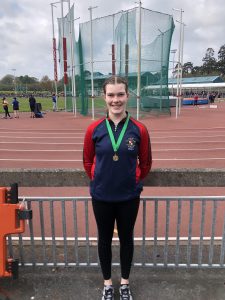 Badminton
On Thursday we welcomed one of our sister schools, Loreto Swords for a Badminton Challenge blitz. 42 students participated. There was a great showcase of badminton skills and sportsmanship as the girls played and umpired their own games together! All students agreed that it was a great event that will continue for many years.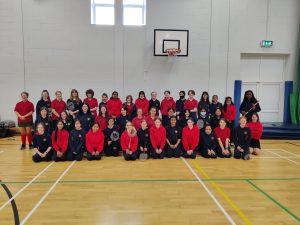 Hockey
Well done to our TYs for hosting a superb blitz on Thursday for our 1st years. The teams played matches against Swords CC and Ardgillan CC.  There were some great skills on display and thoroughly enjoyed by all participants.
.
Soccer
Congratulations to our 1st year soccer team who won their Leinster Semi Final today against St Mary's Naas  Congratulations to Laura Frawley who was named 'Man of the Match' by the team and to Muireann Bagley who scored our winning goal after coming back this week from injury.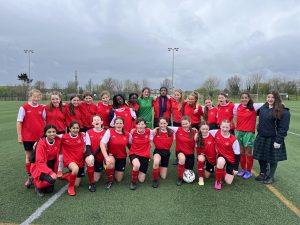 Debating
Well done to all students who participated in a friendly debate competition against Loreto Swords today.
2nd year, TY and 5th year students debated topics such as 'We are too reliant on technology and 'Ireland is a great place to live.
Special thanks to 6th year students from both schools who adjudicated on the day!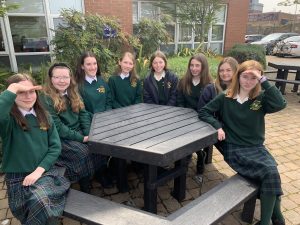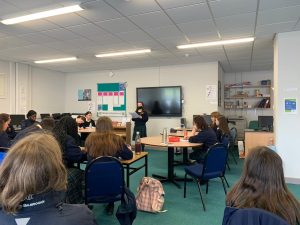 6th Year Sports Day
The 6th years had a blast with their Sports Day on Wednesday. It was fantastic to see so many competing with their teachers in different races such as the egg and spoon, piggyback and three-legged. They also played against their teachers in various sports such as rounders, basketball and soccer, with many relishing the chance to hit their favourite teachers in dodgeball. A great day was had by all!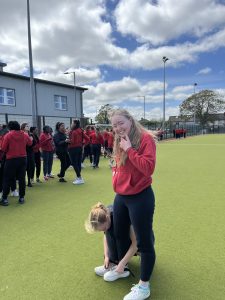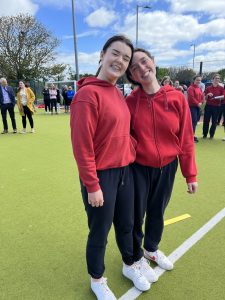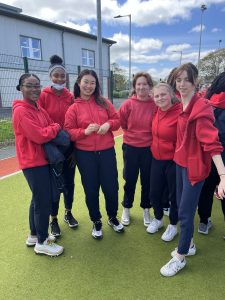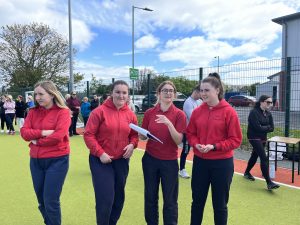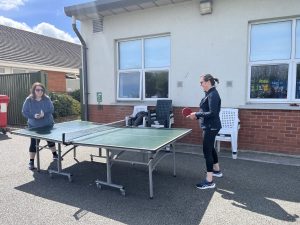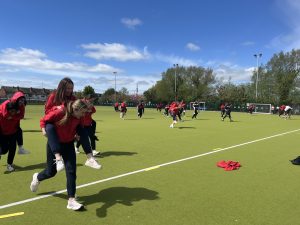 Late Applications
Due to demand  Loreto Balbriggan, is  accepting
late
applications
for the academic year 2022/23.
Festival of Eid
Muslims around the world are getting into the festive Eid spirit as the holy month of Ramadan concludes.
We wish all of our Muslim students a happy Eid Mubarak to you and your family. May
your eid be filled with joy, laughter, and lots of
delicious food.