September 20th
20 September, 2019
Read 1047 times
We are all very aware that Friday was an international day of Action against Climate Change. Loreto Balbriggan passionately supports the message delivered by the thousands of students who chose to march. Student council members, the Head Girls and the JPIC group, led the school in support of the protestors, by raising awareness throughout the day of the actions we can take in our daily lives to safeguard the future of the planet.
On Thursday Declan Coyle of Andec Communications gave a presentation to the sixth years and the Parents' Association on the benefits of living a positive life on the Green Platform. Declan gave an inspiring and uplifting talk both groups. His book The Green Platform is available from the school office for €15. All proceeds go to St Catherine's special school in Bray.
On Wednesday 160 TY students set off on the annual P.E. trip to Kippure adventure centre. The girls participated in many activities which included kayaking, high ropes, bush trial, orienteering, field golf, team games and much more.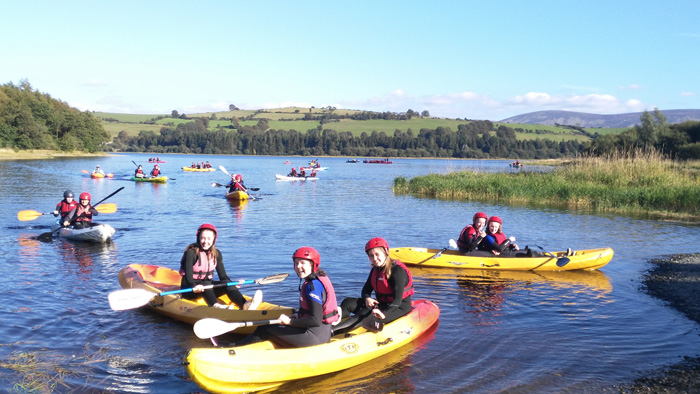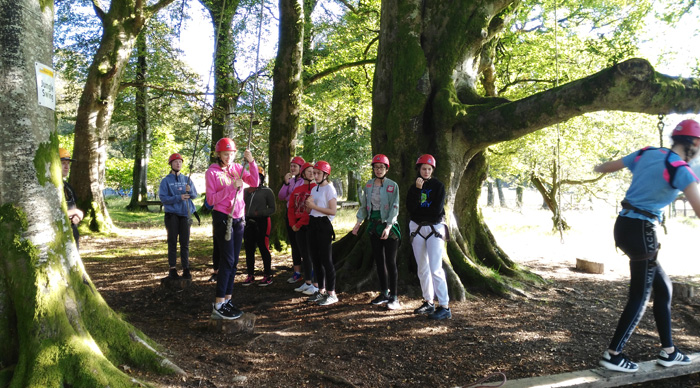 On Thursday 52 TY students went to the Ploughing Championships in Co Carlow. The girls enjoyed the many attractions and featured events on the day. Other activities for the students over the three days included a scavenger hunt, cookery classes and a trip to the cinema.