September 7th
7 September, 2019
Read 1607 times
The information evening for new incoming First Years will be held on Monday 9th of September. The meeting itself starts at 7.30pm, however students are invited along with their parents for a tour of the school. The tours will commence every 5 minutes from 6pm. The information evening is for 6th class only. We cannot accommodate small children or buggies, apologies for the inconvenience.
Our Annual school Mass will take place on Tuesday 10th of September. It is an important school event in the liturgical year.
---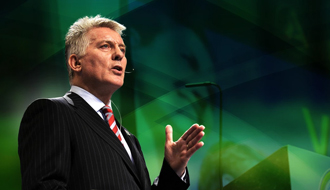 Thursday, September 19th
Parents' Association AGM
7.30 pm. – School Hall
Guest Speaker : Declan Coyle Author of The Green Platform
Declan Coyle is an internationally renowned speaker on motivation and positive mental attitude.
All Welcome
Admission Free
---
Congratulations to our Head Girl and Deputy Head Girls, Senior Prefects, Captains and Co- Ordinators who all received their leadership badges on Thursday.
Eight fifth year students attended training for The Ember Programme in Ovoca Manor this week. The programme is co-ordinated by the Archdiocese of Dublin Education Secretariat. The students were given the opportunity for faith reflection and to develop their communication, listening and planning skills. It was a very enjoyable three days. Congratulations girls on receiving your certificates and Ember badges.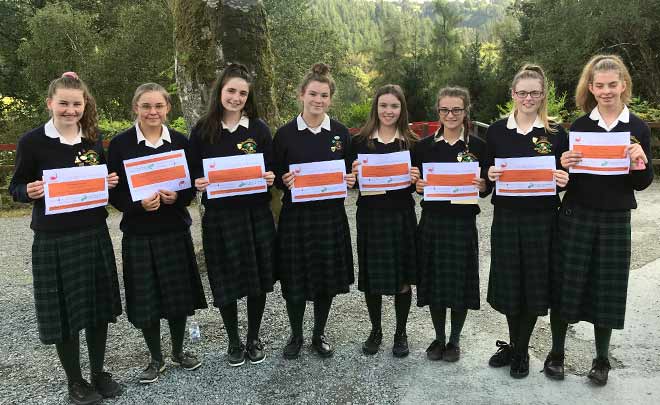 On Friday afternoon the first years met their fifth year twin. The programme establishes a support link between 5th and 1st year students to help with first year induction into the school.
The TY blessing was held in the hall on Thursday. The TY team and students look forward to a very fulfilling and rewarding year as they embark on new experiences as they begin senior cycle.
There was great excitement in the hall on Thursday morning when the TY Musical was announced. This year Loreto Balbriggan will perform 'The Adams Family' This will be Loreto Balbriggan's 24th Production.
As part of the Thursday morning module a group of TY students will have the opportunity to take part in the GAA  "Future Leaders Transition Year Programme", a joint initiative from the GAA and the Professional Development Service for Teachers (PDST). It is a cross-curricular programme comprising of a series of modules designed to encourage maturity, initiative, responsibility and leadership skills in pupils. The Programme gives pupils the knowledge and skills to support all roles required in the effective staging of Gaelic Games. As part of the programme pupils are challenged to organise and run a GAA Super Games Blitz or set up a Super Games Centre for younger students and/or support coaching of younger players in their school or community.
A number of TY students will participate in the school link programme again this year. Each Thursday morning the girls will assist teachers in their classrooms in some of the local primary schools. The programme has been running for a number of years giving the TY students some valuable insight into our primary education system.
Sports Taster Day was held on Thursday for 1st years and on Friday for Transition Year students, to sample the many sports which are available to them during their time here. Many thanks to the Senior Sports Captains who helped out on the day.