October 11th
11 October, 2019
Read 1767 times
A number of 6th Year students had the opportunity to attend a guided prayer week, from Monday. Many thanks to Sr Marie Brady and Siobhán Murphy for facilitating.
The students of our school decided to attend classes on the day of the Climate Action and they each participated in a thumbs up for Climate Action by placing their thumbprints on cards. The cards were then presented to the local politicians asking them to work on our behalf, to support Climate Action and save our vulnerable planet.
Mr. Darragh o'Brien, T.D. called to the school, met the girls and accepted the cards. He promised to take the issue to government and be a voice for our concerns. The whole school community who participated are very grateful for this opportunity to have our voice heard politically.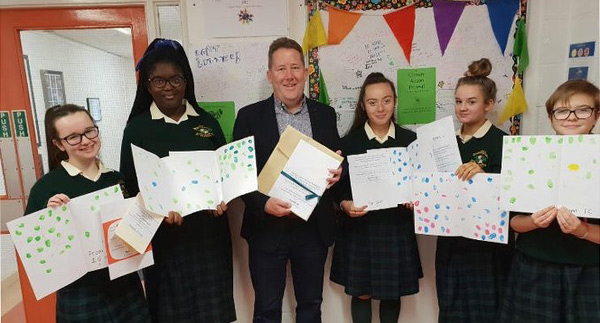 Thumbs up to Climate Action!
On Thursday 5th Year students competed in the 'Run A Mile' challenge. Congratulations to Emma Fagan who won in a time of 5:58, closely followed by Sallyann Leonard (2nd) and Sadhbh Mackey (3rd).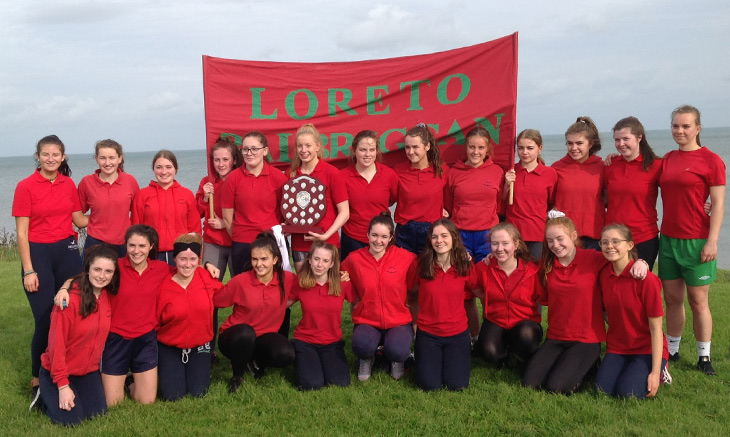 On Thursday 6 students from 2nd and 3rd year participated in the UCD Junior schools debating
competition on Thursday evening. They were well supported by a range of junior students. Well done to all who spoke brilliantly and special congratulations to Adriana Ciot and Nikolet
Serbezova who placed second in their debate.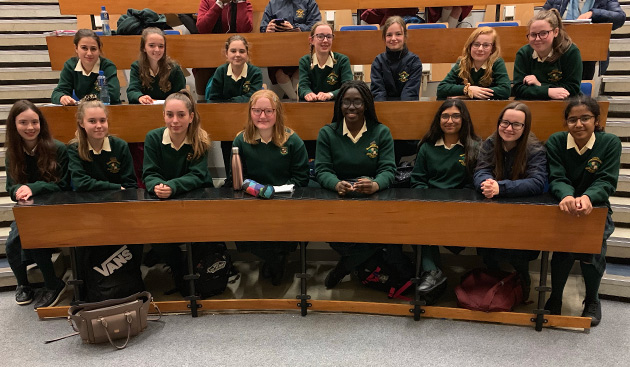 A group of 4th years attended the Loreto Rowing event on Tuesday in Islandbridge, along with other
Loreto schools. The event provided a great opportunity for the girls to meet other Loreto students
and to learn about the sport of rowing.
A group of TY students participated in a Photography Course with Tim Durham this week and we
look forward to seeing the results.
Congratulations to the following students on their election to the Student Council: 1st Year: Lucy
Rooney, Isobel Farrell, Sive Connell. 2nd Year: Grace El Shamy, Emma Parkes, Aisha El Said. 3rd Year:
Ciara McGowan. Robymn Kelly, Hannah O'Connor. 4th Year Favor Odum, Stephanie Lawani, Sarah
Willis. 5th Year: Zainab Shahid, Tegra Alphonsine-Kiaku, Andrea Hickey 6 th Year: Ciara O'Reilly,
Shauna Martin, Nadine Patterson, Sarah McKenna.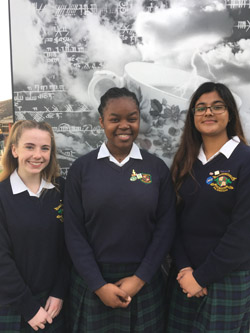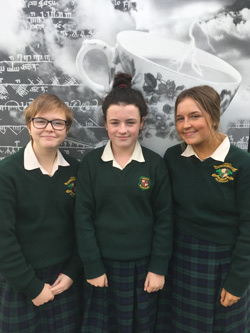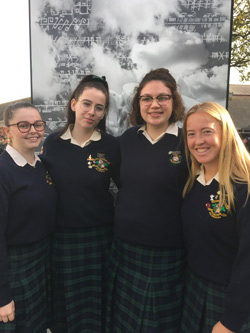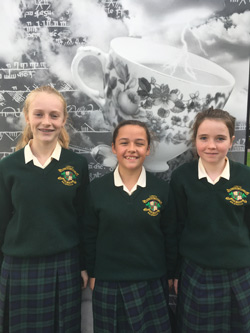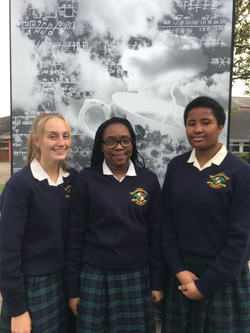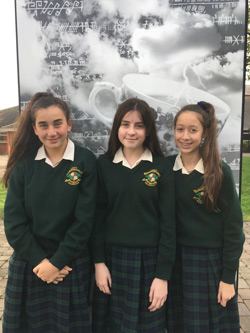 October is Breast Cancer Awareness month, many staff members wore pink today in an effort  to
encourage everyone to be more aware.
Today some of our TY students welcomed 18 French Students from Lycée Jacques de Vaucauson in Tours for conversation and activities. Lots of French fun had by all!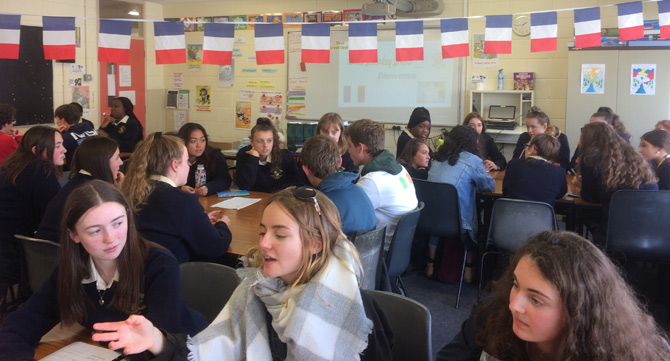 Loreto Annual Art Exhibition takes place next Tues @ 7.30pm. All welcome. Artworks from all years
om display as well as portfolios for college applications.
Reminder that all first year acceptances for September 2020 must be returned to the school by
October 18th at 4pm.