Working Together
12 November, 2021
Read 551 times
Exam Week.
Exam week will begin on Wednesday  17th and will continue to Wednesday 24th inclusive. We would like to remind students that it is very important to attend school this week. Students should have no homework this week so that they can revise for their exams.
Antibullying Talks.
Many thanks to Garda Breege Donnelly and the community Garda team who came to the school on Wednesday to talk to third year students about online bullying and  Coco's Law. The team explained to the students about this new piece of legislation and what powers they now have in prosecuting those who commit abusive crimes with regard to the distribution of intimate images and incidents of online harassment.
TY News
Students were busy this week working on Panda Ink painting and making 'red packets' which are given as a gift for Chinese celebrations.PHOTOS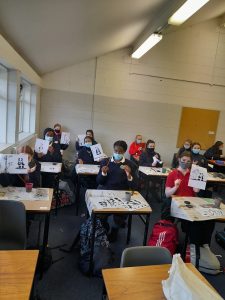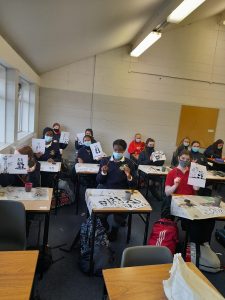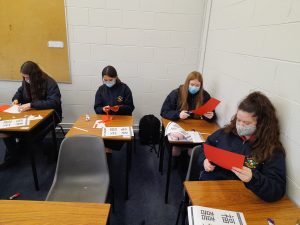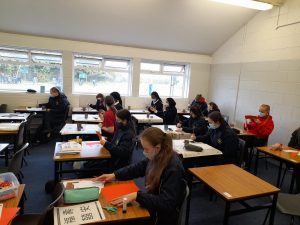 Garda Career Talks
TY students who expressed an interest in finding out more about a career with An Garda Síochana attended Career Talks coordinated by Garda Breege Donnelly with colleagues from the local Balbriggan station. They informed students of the training and opportunities of Community Policing. Gardaí from other units – Roads Policing / Detective Unit / Drugs Unit and Juvenile Liaison Officer also explained their careers in more detail.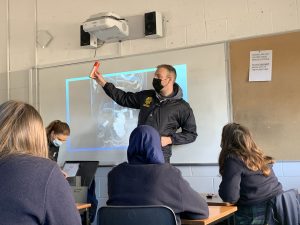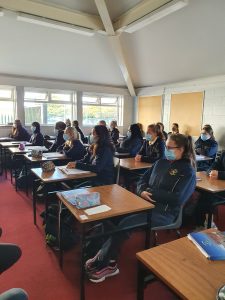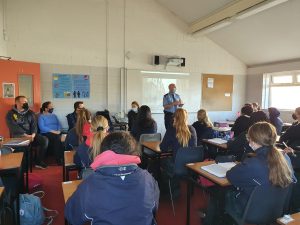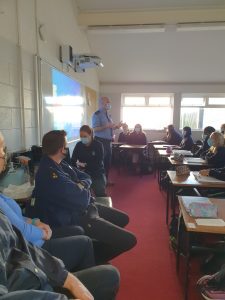 Extracurricular
Equestrian
Members of the school Equestrian team were put through their paces on Thursday when they received a coaching session from international judge Kevin McGuinness. The girls were very appreciative and felt it was a fantastic way to prepare for the next leg of the inter-schools competition.

On Sunday, November 7th the Equestrian team competed in the inter-schools competition in Kilossery Ailbhe Hardford (1B) won the individual interschools class and our senior team was  placed 6th in the team class.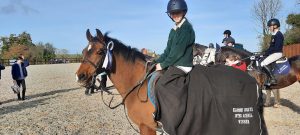 Soccer
Congratulations to our senior soccer team who beat Mercy College, Coolock 8-0 in the first round of the FAI Senior Cup on Wednesday.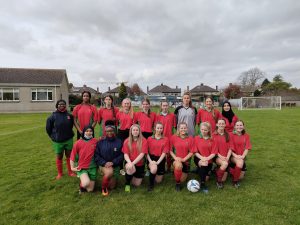 Hockey
On Thursday our 1st year beginners played their first hockey match in a blitz organised by Loreto Foxrock.  A special thank you to Loreto Foxrock for hosting such a fun event. It was also a busy week for our senior and minor hockey teams who began their Leinster League campaigns.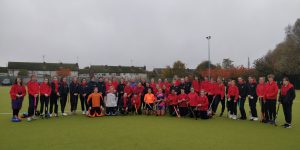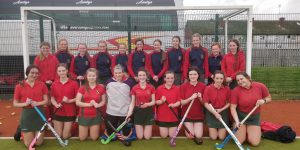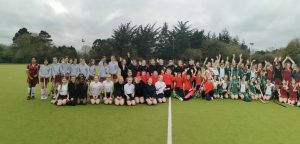 Stand  Up  Week.
 Loreto Balbriggan is an inclusive school where 'Diversity is Celebrated ' (KG 2003). and this week we began our celebrations for 'Stand Up Awareness Week' from 10th – 17th November. It is an annual campaign run by BeLonG To Youth Services, which gives second-level schools, Youthreach, and youth services the opportunity to celebrate and recognise their LGBTQIA+ community and allow them to #comein so they don't feel like they have to come out. It is a time when we show solidarity with students and staff to ensure they feel seen, heard, and safe, and to ensure everyone knows that biphobic, homophobic, and transphobic language and bullying will not be tolerated. On Friday, students and staff alike wore colourful masks, colourful hair accessories and a colourful scarf to show their solidarity and stood up to hate speech, homophobic and transphobic bullying.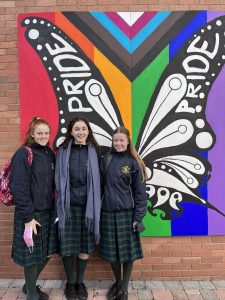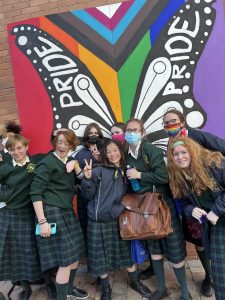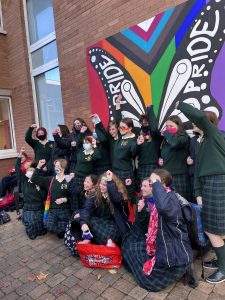 Science Week
Students celebrated science week with flaming bubbles, spaghetti tower challenges, quizzes, science club, careers talks and lots more!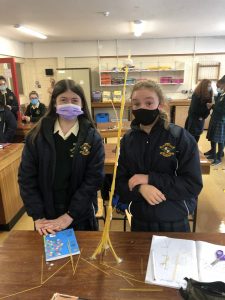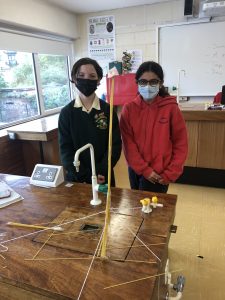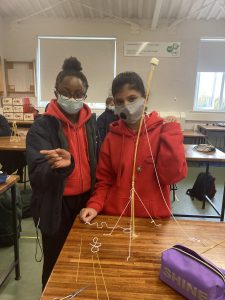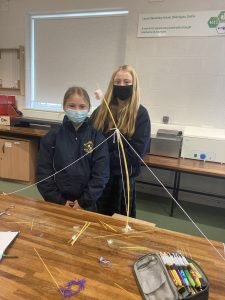 Achievements
Congratulations to second year Sara Burke, who recently represented Ireland at the WAKO European Championships in Italy.It is such an honour to be selected to represent your country and we applaud and admire Sara's incredible achievement and look forward to seeing what the future holds for her.