November 26th. Connected
26 November, 2021
Read 700 times
200 Years
Some members of our  Senior Choir who  gathered outside on Wednesday to make an inter-Loreto recording for the Bicentenary celebrations. It was great to meet our new members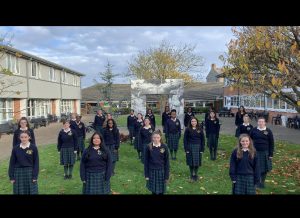 "
Junior  Business
'The Market Day countdown has begun!
Our entrepreneurial first and second year mini company students completed a marketing workshop in preparation for market day. Students perfected their 'elevator sales pitch' and also began planning their promotion activities. Many thanks to Fingal Student Enterprise programme for a great workshop.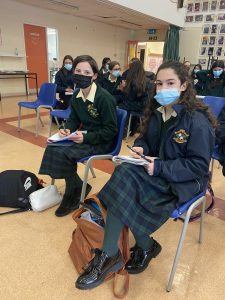 TY News
On Wednesday 24th November all Transition Year students took part in the #ThinkLanguages event. The girls did 4 workshops during the day: A live Portuguese and Capoeira workshop, Russian & Ballet, Arabic & Bellydancing and Interpreting with Eu Interpreters.
The girls had great fun trying to master new forms of dance & martial art.
They also partook in a fun quiz and enjoyed some tasty treats kindly donated by the local Aldi, Lidl, Supervalu and Dunnes stores.
Many thanks to all the students for embracing the day and getting into the spirit of the event.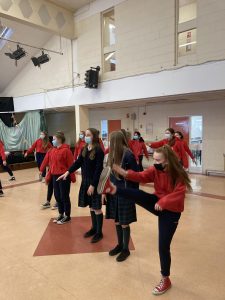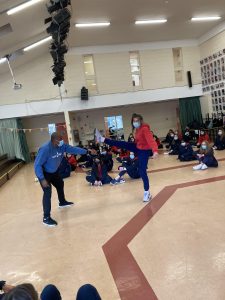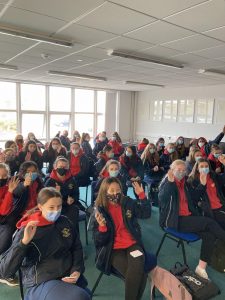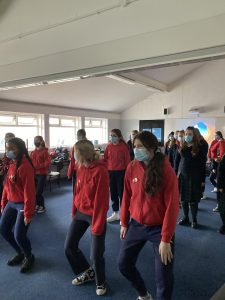 Local History
TY local History students visited Balbriggan  Harbour and Lighthouse this week. Next year, 2022, marks 260 years of the harbour. How many buildings built today will be around in 260 years?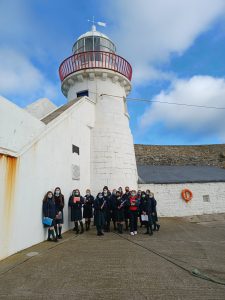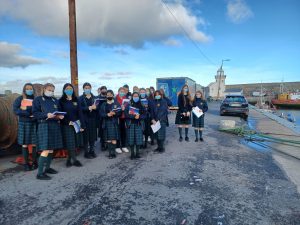 On Friday TY Horticulture groups were very busy working on our new Sensory Garden.  A special thank you to Sarah Simpson of Tullys Nurseries for coming out to help us plant today. The carefully selected plants will add so much to the space and we look forward to seeing them flourish and grow.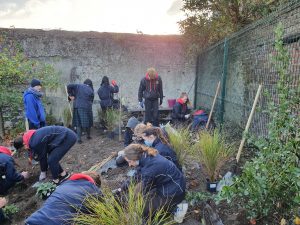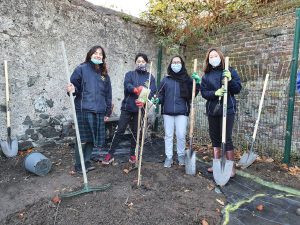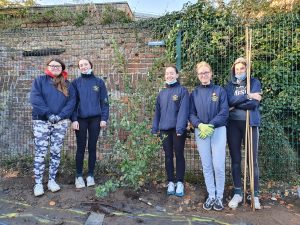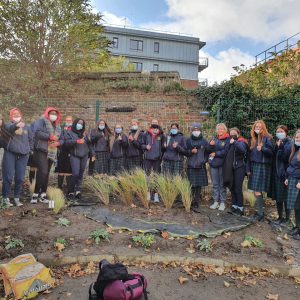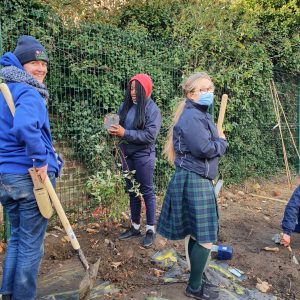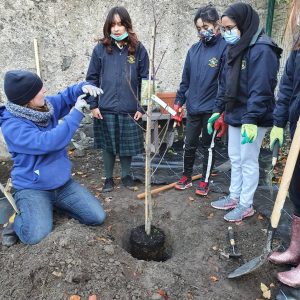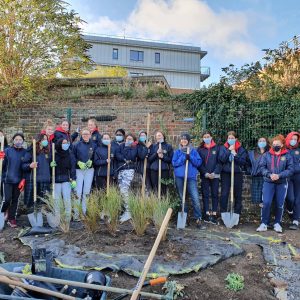 Fundraising
 On Tuesday TY  students from the Fundraising Committee organised fundraiser for Irish Guide Association.  The girls were busy selling Christmas cards, toy dogs and calendars. Thank you to everyone who supported such a worthy cause.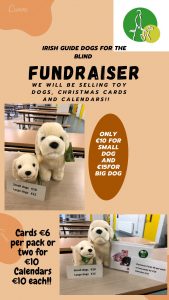 Extracurricular
GAA
Last Wednesday saw the final game on yet another very successful first-year Gaelic football blitz. Over the last eight weeks more than 100, first-year students participated in the blitz representing various GAA clubs from North County Dublin and Meath. The students displayed great enthusiasm throughout and were fantastic ambassadors for the game. A very special thank you to our fourth-year sports leadership team, who organised, managed, and refereed the various games. The blitz was a wonderful opportunity for first-year students to bond and form new friendships. We would like to wish the best of luck to our first years who play the second years this week and also to our first years will play in a blitz against our neighbouring Loreto in Swords on the 1st December.  The future is indeed very bright
Equestrian
Congratulations once again to the school Equestrian team, who were placed 3rd on Sunday November 21stFaye McGloughlin, Sarah Mc Nally, Ciara Malone and Eimear Keogh made up the members of our senior team. A huge well done also to Ailbhe Hartford and Roger , who won the open individual championship, and Julia White and Bonnie who won the individuals.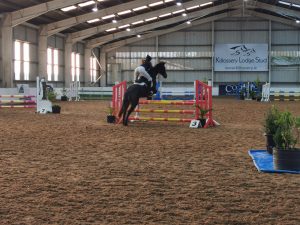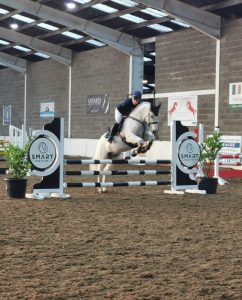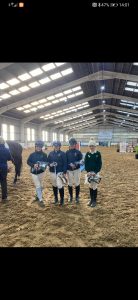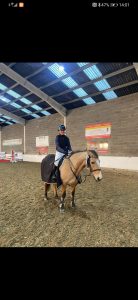 Gymnastics
Congratulations to Lily Russell of 1H who won the Gymnastics Ireland 2020/2021 Rising Star award. Lily is a gymnast in local club  DP Gymnastics and has won an impressive array of titles and medals of all colours in the Gymnastics Ireland National Series. Lily is also a member of the Women's Olympic Start Squad and will be competing in the International circuits very soon.