November 29th
29 November, 2019
Read 1545 times
The national SciFest finals were held in Marino College on Friday 22nd. Over ten thousand students entered the competition originally and two hundred made it through the initial stages to present their projects on the day. Ella Shanahan, Willemijn Bosschaert and Eva Connolly were placed second overall out in the competition. They won the Berlin Long Night of Science Award for their project on making biodegradable fabric. As part of their prize the girls won a trip for themselves and their teacher Mr. Brian Higgins to attend the Long Night of Science in Berlin in June 2020. Eve Mathews and Katie Caffrey submitted a project on the effect of umami flavour on your sensitivity to saltiness and sweetness, which won a Science Foundation Ireland Excellence in STEM award. Congratulations to all the girls on their achievements.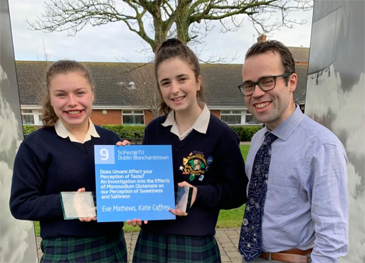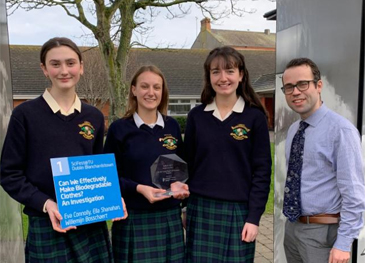 • Congratulations to Aoife Conroy who was awarded an entrance scholarship to Trinity on her excellent leaving certificate results.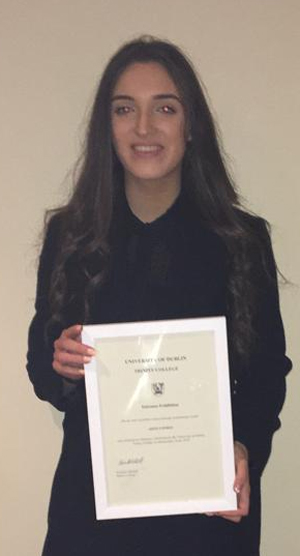 • On Thursday night Rachel Smyth, Marie Louise Gelera, Tami Adeleke and Eva Connolly were debating in the Alliance Française. Rachel Smyth was named 'Best Speaker' of the debate and was commended by the judges for her fluency and debating skills.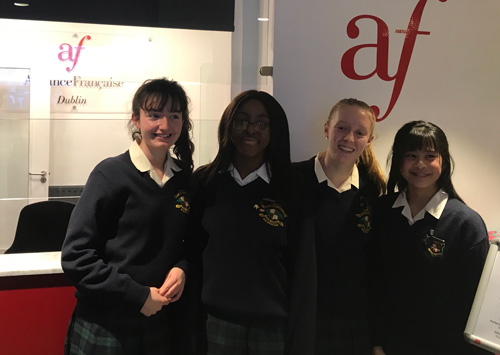 • 6th Year Art students enjoyed a visit to the National Art Gallery on Friday.
• Congratulations to Marianne Casey, Claire Johnson, Adriana Ciot, Nikolet Serbezova, Sophia Foley and Roisin McCormack who competed in UCD as part of the Junior Schools Debating competition on Thursday evening.
• Senior Politics and Society students had the opportunity to participate in an interesting Q&A session when Cllrs Joe O'Brien and Dean Mulligan visited the school this week.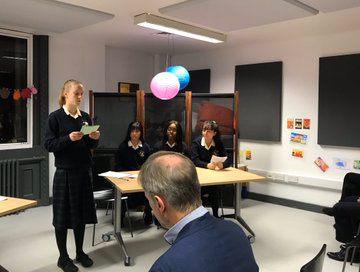 • All Art students have been very busy this week putting the finishing touches to their 'Junk Kouture' costumes. The annual 'Junk Kouture' fashion show will take place in the school on Tuesday 9th and Wednesday 10th of December. Tickets are on sale now at lunch times in the school.
• Congratulations to the senior equestrian team who were placed 3rd, and the junior team who placed 5th in last week's Killossery inter-schools' competition! The next leg takes place on the 8th December.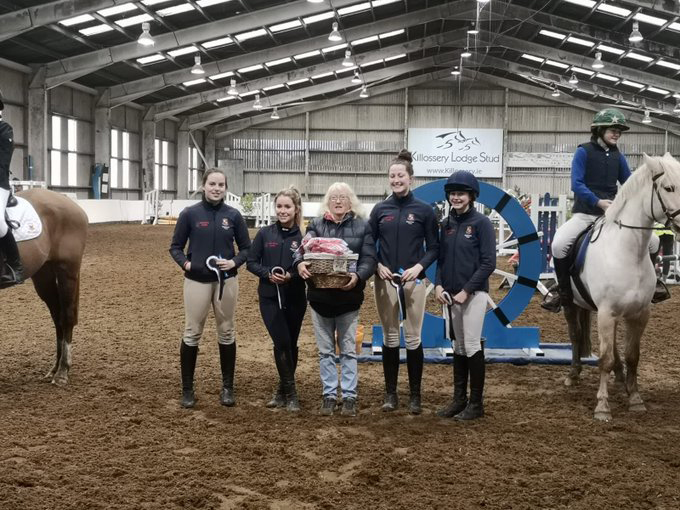 Reminder that school will finish at 2.40pm on Monday 2nd and Thursday 5th to facilitate essential meetings.