October 14th
14 October, 2019
Read 1220 times
Annual Art Exhibition
Our 24th Annual Art Exhibition on took place Tuesday evening. Congratulations to all the artistic exhibitors. Thank you to the teachers from the ART Department and Art captains who worked extremely hard in preparation for this event. Much of the displayed work was Junior Cycle work for 2019. Yet again the results achieved by the students were well above the national average.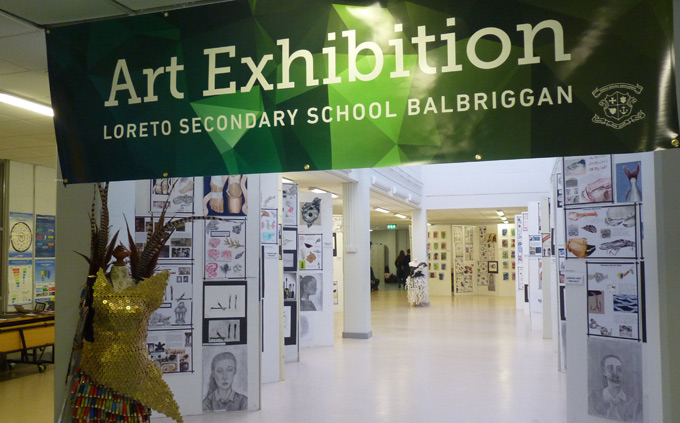 French Theatre for Schools
French Theatre for Schools also visited the school on Monday, where they performed a play for all French students. Some students even got the chance to perform on stage with the cast.German students were not forgotten and went to see a German film.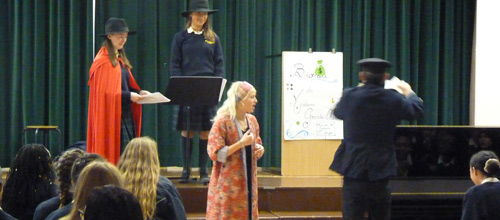 Barcelona Trip
On Thursday a group of 5th and 6th year Business students along with their teachers headed to Barcelona. The girls visited the Borsa de Barcelona (Stock Exchange), Torres Winery, the Estrella Damm brewery and an olive oil co-operative. The group had the opportunity, while visiting the companies to engage in and understand the many stages involved in creating something from its initial idea to the finished product.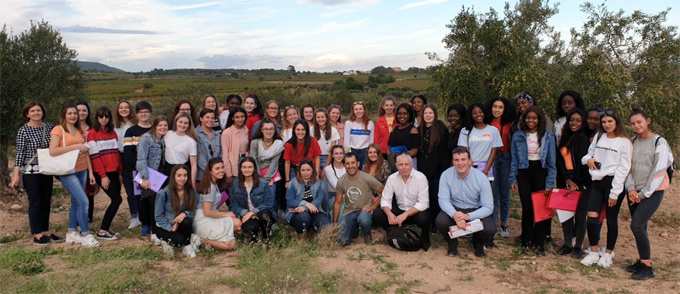 Sports News
Heather McGloughlin, Ciara Culleton,Ella Walsh, Rebecca Fischer and Sive Connell competed in the Inter Loreto Sailing Competition on Friday. Congratulations to Heather McGloughlin who came 1st in the silver fleet category. The team was placed 3rd overall.
Well done to the senior hockey team who competed in the Loreto All Ireland Senior Hockey Championships on Friday in Loreto Foxrock.
The school would like to thank and acknowledge Lidl for their continued support, sponsoring a new set of jerseys for our ladies Gaelic football team. They also supplied footballs, bibs, cones, water bottles and a flag.
Well done to the senior hockey team who competed in the Loreto All Ireland Senior Hockey Championships today in Loreto Foxrock.
Well done to the U16 Camogie team who won against Dominican College.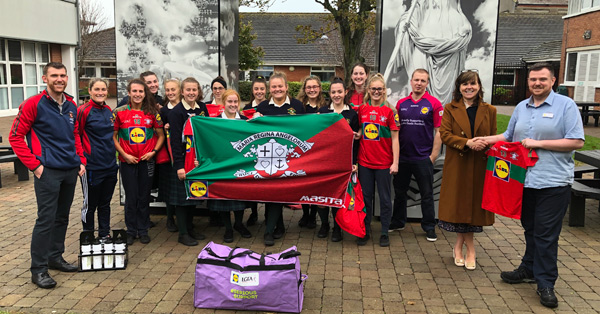 One Voice Choir
Congratulations to Unite Dance Crew, One Voice Choir and Aisling Leahy on reaching the final of the school stars competition in the TLT Drogheda on Tuesday evening. The girls will now perform in front of head judge Jake Carter in November.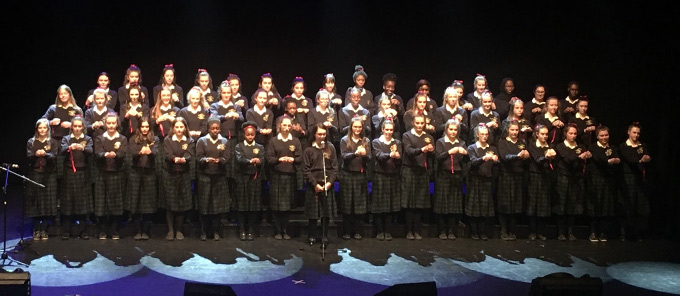 News Roundup
On Monday, sixty 5th year students attended the Irish play 'An Triail' in the Axis theatre in Dublin.
On Tuesday 6th years attended a talk in the school given by the National College of Ireland regarding courses available.
On Monday, multinational companies Dell and Microsoft visited the school and spoke to the students regarding careers in STEM.