October 16th
17 October, 2020
Read 1134 times
We would like to remind parents/guardians who wish to enrol their daughter for 1st year 2021 that the school will cease accepting applications for admission  on  October 22nd, at 4 pm. 
Congratulations to our Loreto Balbriggan Ember Ignite team. The students attended the faith leadership training on Friday . In the afternoon they had their Commissioning Ceremony via Zoom with Sr Kathleen, the Loreto Faith Development Co-ordinator and Lily Barry, the Dublin Diocesan Advisor. The students had the opportunity to develop and learn foundational skills,  which included communication, self-awareness and leadership. We would like to wish the girls  the very best of luck in their new role as Ember Ignite Faith Leaders.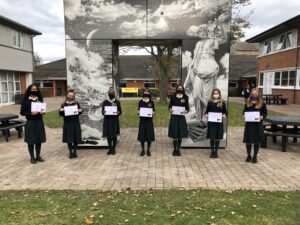 Congrulations to the following girls  who were elected to the student council.
1st Years:                          3rd Years:                       5th Years
Kate Brennan.                 Grace Anderson.            Kate Leahy
Cara McDonagh              Daisy Pereira                  Aisling Comiskey
Emma Dowling               Clarisse Kanku               Kasia Emeh
The engagement of the student voice in actions and decisions which shape their learning environment is at the centre of ourleadership structures. The student council plays an important role in this process.Council members are elected by their peers to represent them and work with the principal and staff on the various issues and topics.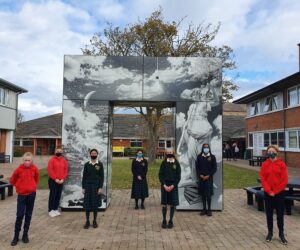 Loreto Balbriggan has been accepted onto the prestigious 'Yellow Flag' Programme. The programme celebrates diversity and the school is very proud to be part of this fantastic initiative. The school looks forward to working with The Irish Traveller Movement during the coming year.