Faith Leaders
23 October, 2021
Read 499 times
Ember Ignite.
Congratulations to our new Loreto Balbriggan Ember Ignite Team. The students participated in a full day of training to become faith leaders in the school. The students really enjoyed the day and had the opportunity to develop and learn foundational skills, including communication, self-awareness and leadership skills. Well done to all the girls who worked so hard  during their training and we wish them all the very best in their new role as Ember Ignite Faith Leaders. A special thank you to Sr Kathleen, the Loreto Faith Development Officer and Sr Concepta, the Dublin Diocesan Advisor for attending and supporting the students throughout the day.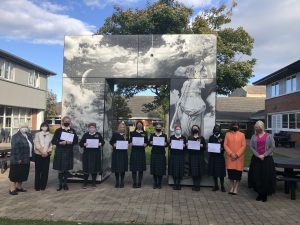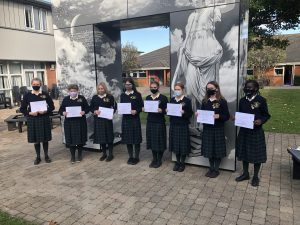 Erasmus Award
Loreto Balbriggan proudly accepted a 'European Innovative Teaching Award' from the European Commission on Thursday. This award celebrates outstanding teaching practices within the Erasmus+ programme and Thursday's ceremony in Brussels honoured the work of 21 Loreto Balbriggan teachers who travelled all over Europe to share best practice in the area of teaching, learning and assessment.
Please click on the link below for further information on Loreto Balbriggan's involvement with the Erasmus+programme.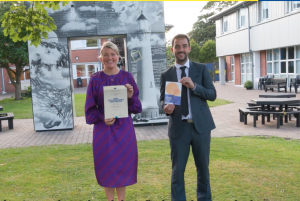 TY News.
The horticulture module was very busy this week planting  'Bulbs for Bees' for our new biodiversity garden. The students are participating in the initiative to encourage more bees to visit.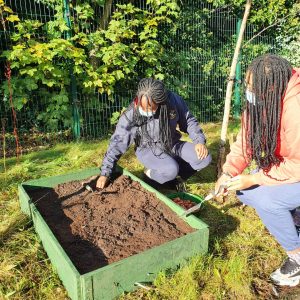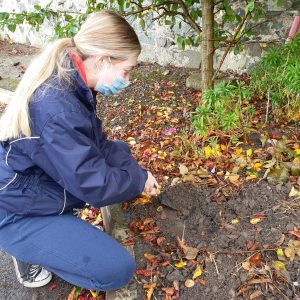 Well done to our TY Community Links class who have spent the last 4 weeks working hard with members of Balbriggan Tidy Towns to plant bulbs around Balbriggan. They will provide food for our pollinators in the coming Spring.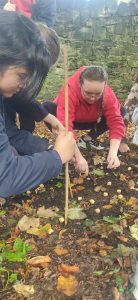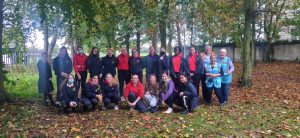 Congratulations to Ms. Mehigan's TY #GAAFutureLeaders group who organised a very successful trip to the cinema for their entire year group on Thursday.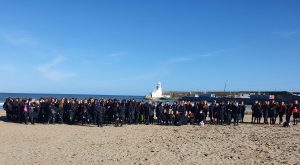 The photography workshop facilitated by professional photographer Tim Durham continued this week. The students really enjoyed the workshop and created some very interesting photographs.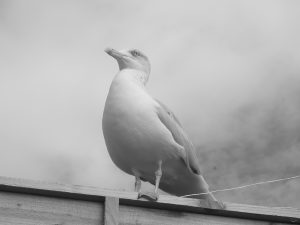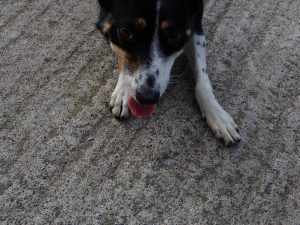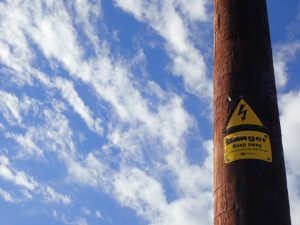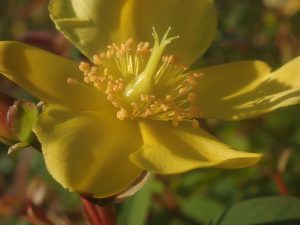 Students were also very busy creating road safety information videos. Please click on the link below for further information.
https://mail.google.com/mail/u/3?ui=2&ik=b782a0f743&attid=0.1&permmsgid=msg-f:1714302232659705945&th=17ca6ccc3f574059&view=att&disp=safe&realattid=f_kv1gx6xk0
On Friday TYs were very busy decorating cupcakes with scary Halloween themes. A special thank you goes to Ms.Ryan and Ms. Murphy for facilitating the workshops.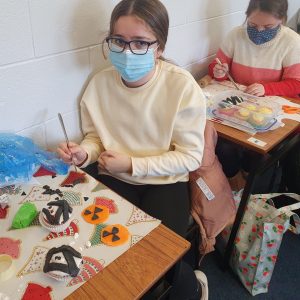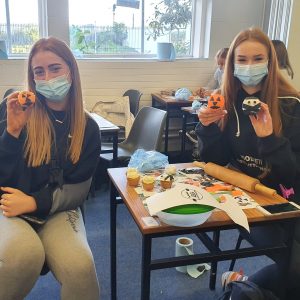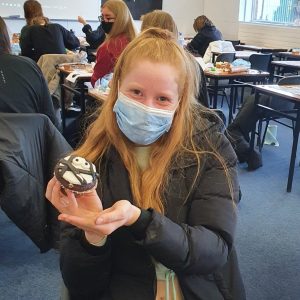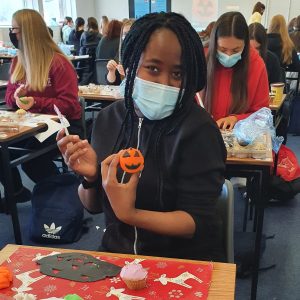 Wellbeing.
Today we distributed gift bags to all 1st years students to wish them a very happy, restful and comfortable Midterm Break. Each bag contained a pencil, a Squares bar, a pair of fluffy socks and a hairband. A prayer was written by Ms. Mc Nally, relating to each item in the bag.
Congratulations to all the 1st Years on completing term 1.
A special thanks go to Rhona and Corinna Tolan from Monica Tolan, The Skin Experts  for supplying the hair bands.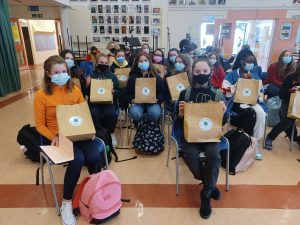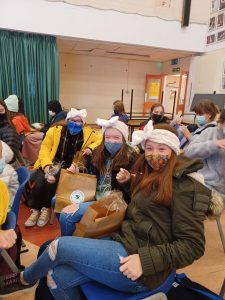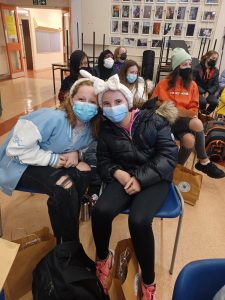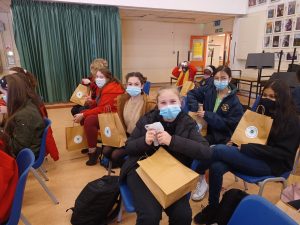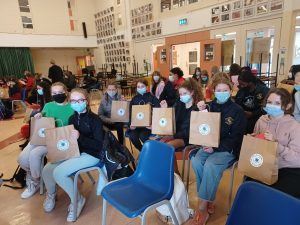 All 2nd year students had the opportunity to sample all the various  extra-curricular sports that are available to them in Loreto during 'Sports Taster' day, on Wednesday.  Well done to Ms. Walsh's 4th Year LCPE class who helped organise the day.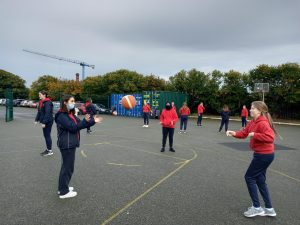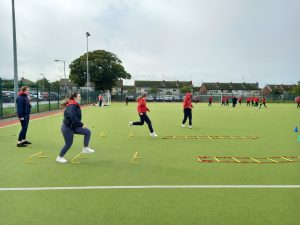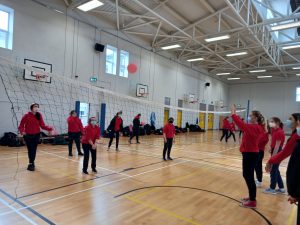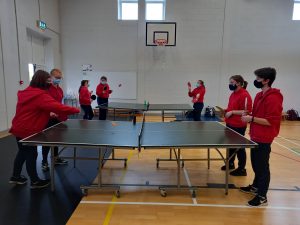 Student Leadership
6th Year had an assembly on Thursday where the class prefects  and vice prefects were announced. Congratulations to those students who were elected by their peers . The girls also participated in a fun quiz and received  a little chocolate treat and a fluffy headband to help them unwind and look after themselves during midterm. Many thanks to Rhona and Corinna Tolan of Monica Tolan, The Skin Experts for donating the headbands.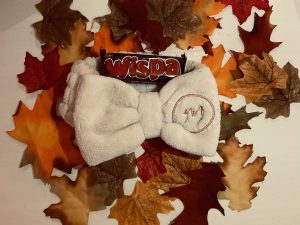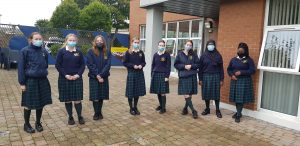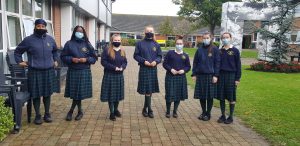 On Wednesday 5th Year Senior Prefects received their leadership badges in a special ceremony. Positive role models play an important part in school life and we wish all the senior prefects all the very best for the year ahead.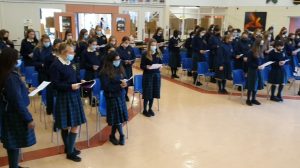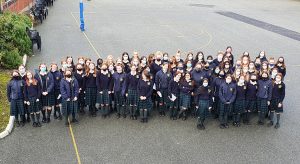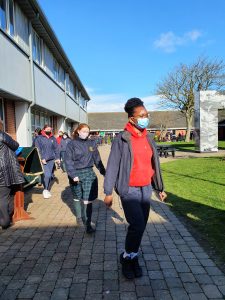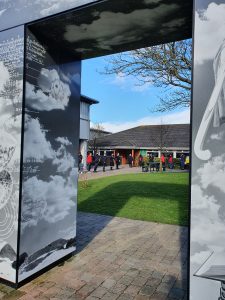 BT Young Scientist
Loreto Balbriggan has a long and successful tradition in the BT Young Scientist competition and in keeping with that tradition we are delighted to announce that eight projects have qualified for the Virtual BT Young Scientist & Technology Exhibition. This major event in the Science calendar will take place from the 12th to the 14th of January 2022. Congratulations to all the students who were so committed to their projects.
Sport
Congratulations to the senior Gaelic football team who won on Wednesday. The team is now through to the Leinster Semi-final. Baile Brígín Abú!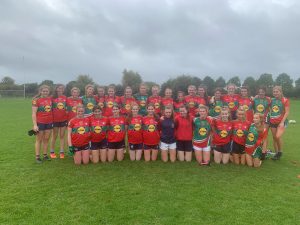 Congratulations to our Sailing team who finished in third place at the Loreto Sailing Event on Friday  Well done also to Ella Walsh, who won the Lazer Pico event.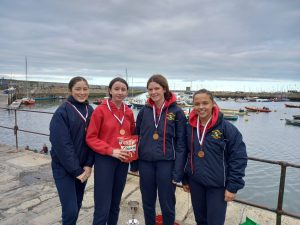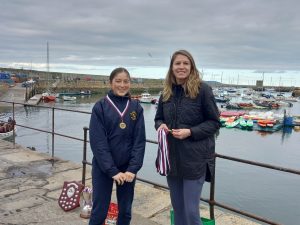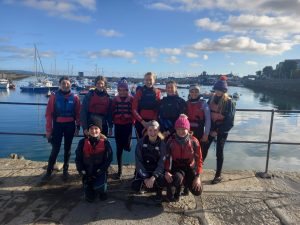 Debating
Well done to our 2nd Year debate teams who took part in the first round of the UCD Junior Schools Debate competition last night, who did a fantastic job representing the school with their superb speeches and debating skills. The motion was 'This House Would Introduce Mandatory Parenting Classes'. Loreto Balbriggan proposed the motion.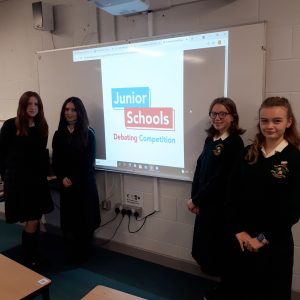 Music Week
This week we celebrated Music week. The whole school community was treated to some wonderful performances during break and lunchtime. Many thanks to all those who contributed to the fabulous atmosphere. A special thank you to the Music captains and Music department who organised all the events.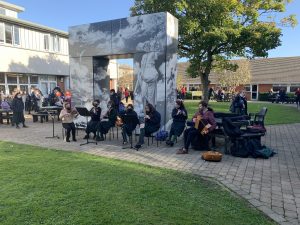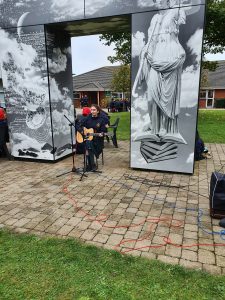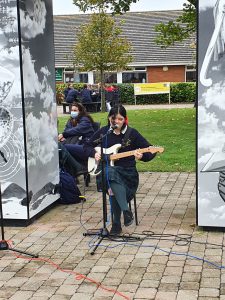 Black History Week.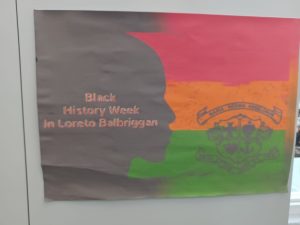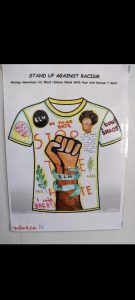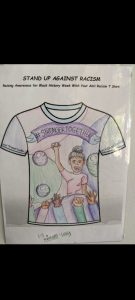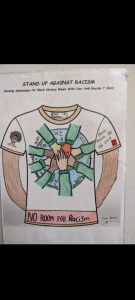 Loreto Balbriggan is very proud to be a multicultural school with many of our students having links to different cultures of the world. While all cultures are celebrated in our annual Intercultural Week, this week we celebrated Black History. During this week we remembered people and events in the history of the African diaspora, people such as Jesse Owens, Rosa Parkes, Michelle Obama, Mae Carol Jamieson and Madame CJ Walker who had such an impact on the world. A quiz, a poster competition,  guest speakers- Uruemu Adejimni, Longford County Councillor were some of the activities in our week-long event
. On Friday to mark the end of our celebrations, we had a non-uniform day based on the colours of Black History Week, red, yellow, green and black. The TY fundraising committee was busy collecting for Loreto Rumbek, founded in 2008, our newest school in South Sudan. The amazing sum of €1,146 was raised which will be such a help to  Sr Orla and her team to continue their work providing education for teenage girls. Many thanks to the  History captains who organised such a successful week and to the Headirls who along with the  Intercultural captains created a very inspiring video and PowerPoint presentation which was shown to all classes on Friday. Please click on the link below to view the video.
https://drive.google.com/file/d/1jh1YU3OUDqpmhfzP_A3a2PaHFkc76T81/view?usp=sharing_eil_dm&ts=61716d7b
Reminder to all that the school will be closed for midterm break from Friday 22nd October-October 31st, The school will reopen on Monday, November 1st at 9.10 am