October 25th
25 October, 2019
Read 1326 times
Congratulations to Alice Coady who was awarded an entrance scholarship to Maynooth University this week on the basis of her excellent results.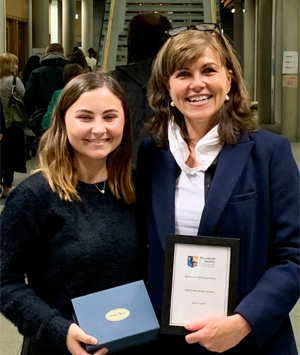 Congratulations to the seven groups who have successfully qualified to compete at the BT Young Scientist Competition next January. The girls worked very hard on their proposals and we look forward to seeing their projects on display in the RDS. The successful students are Abigail O'Brien Murray, Erica O'Brien Murray, Olivia O'Shea, Eabha McLoughlin, Sinead Clarke, Muirne O'Connor, Leah Leonard, Katie Moroney, Grace Kodia, Hannah Cullen, Sophie O'Sullivan, Mizna Shahid, Zainab Shahid, Robyn Bagley, Ella Markey, Ella Walsh, Jennifer Bura and Alana Foy-Nicolleau.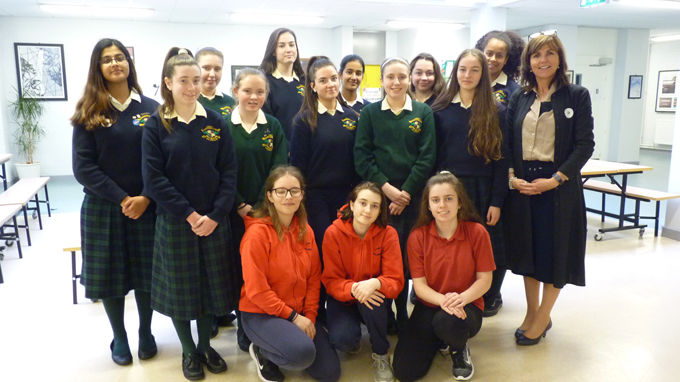 A number of  students competed in the Poetry Aloud Competition on Thursday in the National Library. Congratulations to 5th Year student Adesuwa Ugiagbe who is now through to the semi final.
5th Year students were on retreat this week. Many thanks to Sr Ann, Siobhán, Colette and Felicity for facilitating.
On Tuesday 5th year students received awards from the central statistics office for their posters to promote statistical literacy. The award ceremony was held in the National concert hall.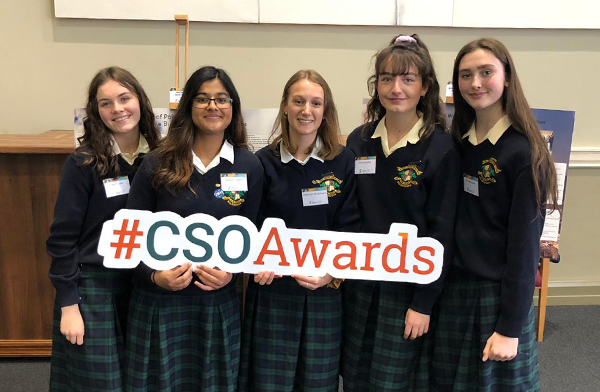 This week we celebrated Music week .There was a series of  pop up concerts and  workshops in the school. The students enjoyed recitals by the senior and junior choirs, guest performers, trad group and in class performances.
This week TY students organised a clothes swap during lunch time as part of their JPIC module. The clothes swap was organised to raise awareness about the fast fashion industry's negative impact on our planet and to encourage students to shop second hand.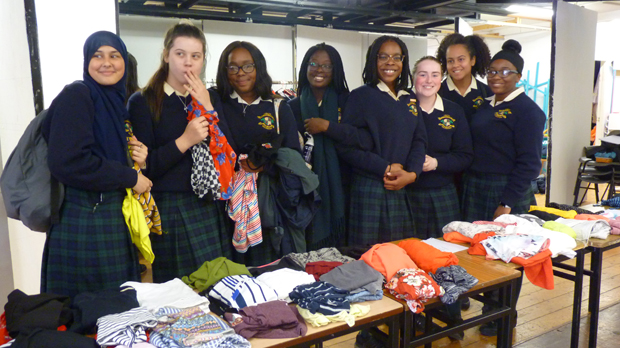 Congratulations to our newly elected TY prefects who received their prefect badges during an assembly earlier this week.
A group of TY students attended a photography course with Tim Durham.
Congratulations to Ellie-May Fitzgerald on winning the Positive Pumkins competition.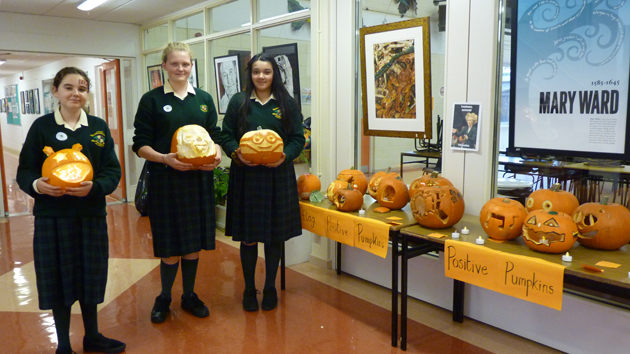 Congratulations to Fiona Tolan, Katie Caffrey and Sarah Jane McNally who qualified for the ILGU Junior Medal in golf this week.
Well done to the Senior Basketball team who won against Ashbourne this week
On Friday as part of our 'School Spirit Day' we celebrated 410 years of Loreto Education. Loreto Balbriggan is a member of the Institute of the Blessed Virgin Mary, founded by the Venerable Mary Ward. 'A Mary Ward school today promotes not only the traditional values in which it is rooted but also those values needed for education that is responsive and relevant to the present reality and to the future'. (cf KG pp 1&7)