Outdoor Learning
15 October, 2021
Read 585 times
Sculpture in Context
6th year Art students visited the annual Sculpture in Context exhibition in the Botanic Gardens on Monday. This year the exhibition celebrates 35 years of exhibiting and promoting sculpture in Ireland. Bringing together the work of over 140 artists using an incredible range of media, these works of art represent the richly diverse character of Irish and international contemporary sculpture today.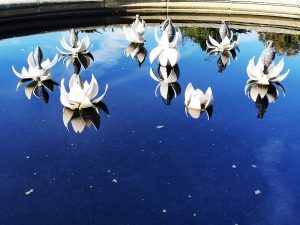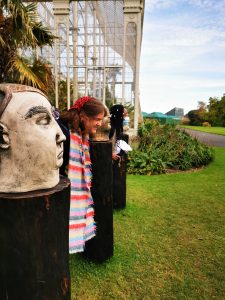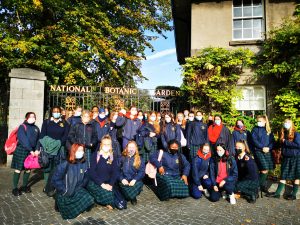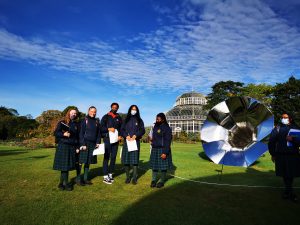 Senior Geography
6th Year Geography classes ventured out on Tuesday to begin their field study investigation. The title of this year's study is 'Investigate the impact of the geomorphic processes of Transport and Deposition on shaping the landscape in a Coastal Environment.' The field study  is an integral part of the senior Geography course and accounts for 20% of the student's final result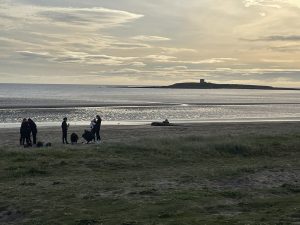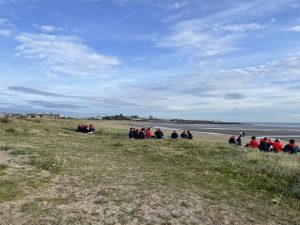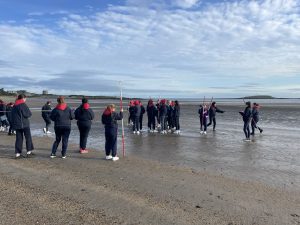 Junior Geography
1A and I J visited  Balbriggan beach where they investigated coastal processes. The students investigated wave velocity and formation. They also  conducted a beach fabric analysis task, measuring the length of the long axis of each rock and the roundness of the rock.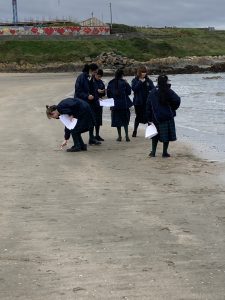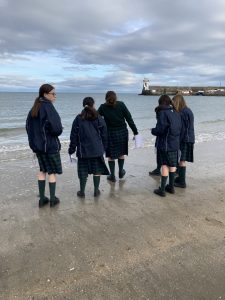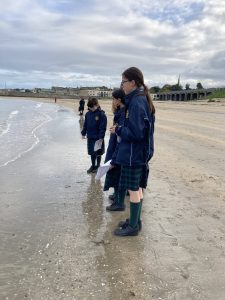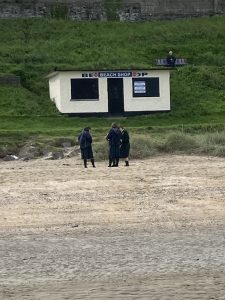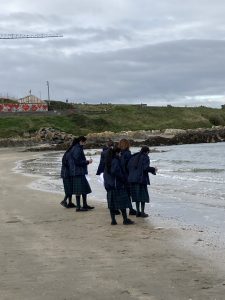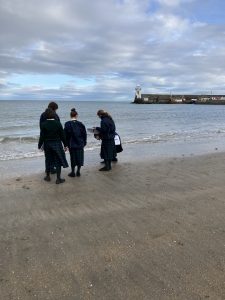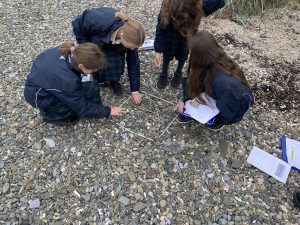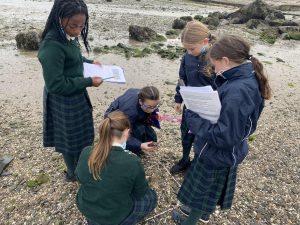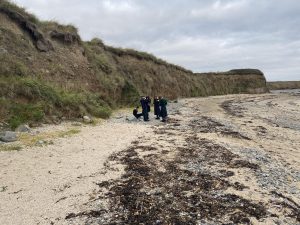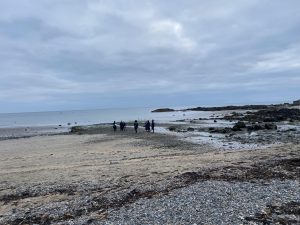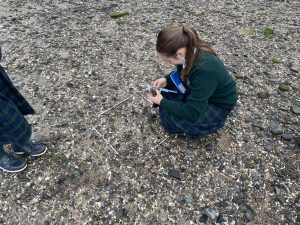 Higher Options
On Wednesday 4th, 5th and 6th year students attended a virtual  Higher Options  Conference. This annual education expo for second level students offers help and guidance when making decisions and choices with regard to third level education.
Run a Mile
5th Year students were very active on Thursday morning competing in the annual run a mile race. Congratulations to Lauren Farrell who came in 1st place.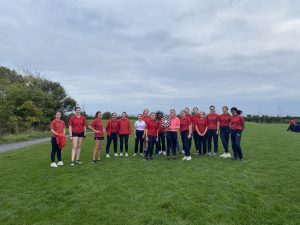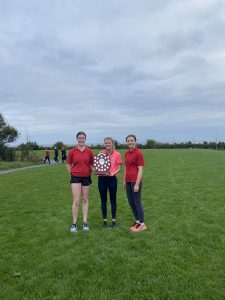 Guest Speaker
We were honored to have Irish Paralympian, Greta Streimikyte visit the school on Wednesday. Greta spoke to the 5th Year Leaving Certificate PE students. She also made time to chat with some of our visually impaired students. Greta competes in 1500 T 13 International events and has achieved great success so far, winning two European Championship gold medals( (Berlin 2018 and Bydgoszcz 2021)  and one Bronze (Grosseto 2016).
Extracurricular
Congratulations to the senior French debating team who participated in the 'Joutes Oratoires' competition this week and to team captain Ella Markey was awarded best speaker on the night.
Well done to our two 3rd year debating teams who took part in the first round of the UCD Junior Schools debating competition on Thursday night. The motion was 'This House would ban private and fee-paying schools'  The girls successfully debated both sides of the motion. We would like to wish them all the very best as they progress in the competition.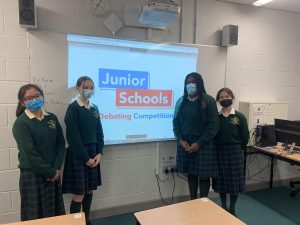 TY book club had its first meeting on Friday. There was plenty of lively debate and discussion on different genres and literary styles. The club will continue to meet regularly to discuss their reading choices.
Application and Decision Dates for admission to 1st Year for 2022/23
1 .  The school will commence accepting applications
for admission on 1st October 2021
2 The school will cease accepting applications for
admission on 21st October 2021
3 . Applicants will be notified in writing of the decision
on their application by 11th November 2021
4 . Applicants must confirm acceptance of an offer of
admission by 25th November 2021