Proud Moment
22 September, 2023
Read 187 times
New Irish Ambassador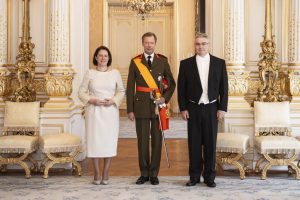 On Thursday six new ambassadors to Luxembourg presented their official credentials to His Royal Highness Grand Duke Henri at the Grand Ducal in Luxembourg. Among the new ambassadors was Her Excellency Ms. Jean McDonald Ambassador Extraordinary and Plenipotentiary of Ireland. It was indeed a very proud moment for Loreto Balbriggan as Jean is a past pupil of the school. We would like to congratulate her on her appointment and wish her well for her term of office.
School Mass
On Thursday we celebrated the opening of the School Year Mass. Many thanks to Fr. Dónal Toal who was the celebrant. The Mass at this time of year is such a special occasion as it is one of the only times throughout the school year that all students can gather together. The theme this year was 'Live your life with arms wide open, today is where your book begins' We hope that we may be blessed with energy and a spirit of openness and to look forward to and make the most of all the opportunities that the school year brings. 
We would like to thank all the staff and students who worked so hard to help bring together all the different strands if the celebration. A special thanks to the Religion and Music departments who collaborated together to create an inclusive and joyful service.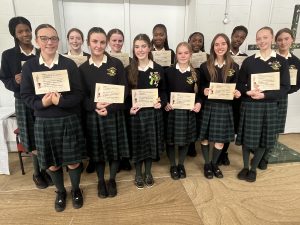 Congratulations to our 5th & 6th Year Eucharistic Ministers who were commissioned during our School Mass yesterday.
Parents AGM.
Many thanks to all the parents and guardians who supported the annual Parents' Association meeting on Monday night. A special thanks to Cathy Monaghan, Senior Paedeatric Dietitian in Temple Street on her talk about Intuitive Eating.
Extracurricular
Basketball
Well done to the cadet and senior basketball teams on Tuesday's matches against Glór na Mara. This was the first of the season and both teams played really well  Congratulations to the seniors on their win. Both teams are looking forward to an exciting year of basketball.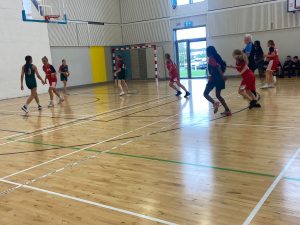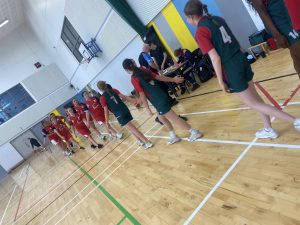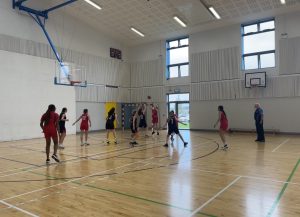 Hockey.
It was a big day for hockey on Thursday afternoon in Loreto Balbriggan, as our Junior A team returned to the top league in Leinster Hockey after break of nearly 40 years. In glorious sunshine, they played their first Leinster Junior Premier League match against a stong Loreto Beaufort team. It was end to end hockey, with Bakbriggan leading 1-0 at half time. Unfortunately, Beaufort came out very strong in the second half and the match ended 3-1 to Beaufort. Lots of positives to be taken from the match, as the team heads into their next fixture in two weeks' time.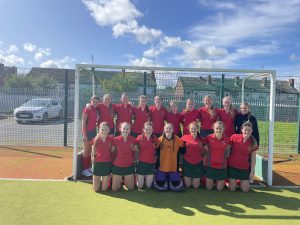 1st year students enjoyed the 1st Year Hockey Blitz against Ardgillan Community College The aim of the blitz was to encourage nonclub players to continue to play sport in school and to promote fun and enjoyment in physical activity. It was a great afternoon for everyone involved. Thank you to Anthony from Portrane, hockey club  for his help and encouragement. anthony also coaches hockey every Tuesday morning.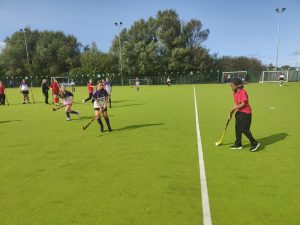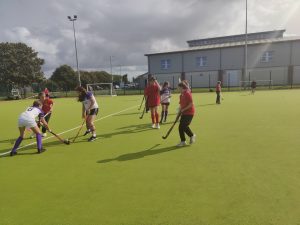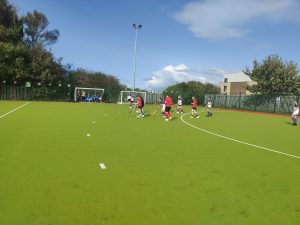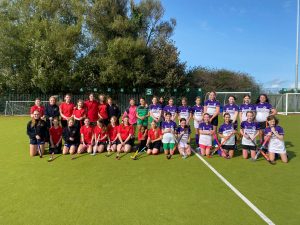 A reminder that the information evening for incoming first years 24/25 will take place in the school at 7.30 pm. Sixth class pupils along with their parents/guardians are invited to view view the school's facilities from 6pm.