Remembering Áine
11 November, 2022
Read 759 times
This week we share the devastating news of the passing of our lovely student Áine Keogh. We are so proud that part of Áine's journey was with us in Loreto Balbriggan and cherish her time with us as a blessing. Áine was a true friend to many and a highly regarded student, always there as a friend and caring classmate to others. We think of the potential that she realised and her diligence, efforts and successes. She was conscientious and calm with a kind manner, described by her teachers as 'considerate, cooperative and kind' 'inquisitive and dedicated, working with enthusiasm and minimal fuss' and by all as 'a pleasure to teach and to have in class.' Beyond the classroom we appreciate Áine's association and support for the equestrian team. We keep in our thoughts her sisters Aoife, our past pupil, and Eimear in 4th year at this most difficult of times and send our deepest sympathies to her loving parents Aideen and Shane. Our hearts reach out to them all.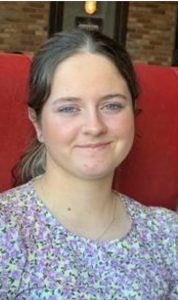 Though we need to weep your loss,
You dwell in that safe place in our hearts,
Where no storm or night or pain can reach you.
Let us not look for you only in memory,
Where we would grow lonely without you.
You would want us to find you in presence,
Beside us when beauty brightens,
When kindness glows
And music echoes eternal tones.
A Áine, codhladh sámh i measc na n-aingeal.