Remembering Rafaella
8 December, 2021
Read 1933 times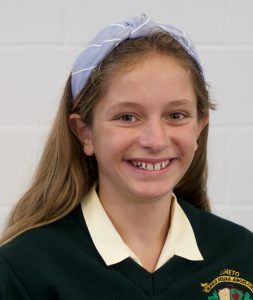 This week we share the devastating news that our wonderful student Rafaella Costin has passed away. Rafaella was in second year and despite her young years, her contribution to school life was remarkable. Rafaella was an excellent student. She was also very talented at sport, representing the school on the U15 soccer team where she played in midfield. A true team player her enthusiasm was infectious and her commitment to the team was admirable. Beyond the sports field, Rafaella was an eager and energetic member of the school's newspaper committee, 'Lorbal News'. Rafaella will be greatly missed by her many friends and teachers in Loreto. We also keep in our thoughts and prayers Rafaella's parents Biljana and Eugen, her brother Dino and her sisters and past pupils Adriana and Francesca.
May Raefaella be at rest in eternal peace.
 Those we love don't go away,  they walk beside us every day.
 Unseen, unheard but always near.
 Still loved, still missed and very dear.