Saoi visit
3 March, 2023
Read 233 times
Senior English
On Friday Loreto Balbriggan welcomed poet Eiléan Ní Chuilleanáin. Her visit, in association with Poetry Ireland, marked the first ever Leaving Cert poet to address senior cycle students at Loreto Balbriggan.
The acclaimed poet has recently been elected to the office of Saoi by fellow members of Aosdána, a very prestigious position within the Arts Council of Ireland.
We sincerely thank Eiléan for taking the time to come and visit.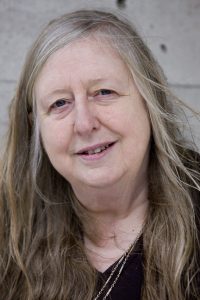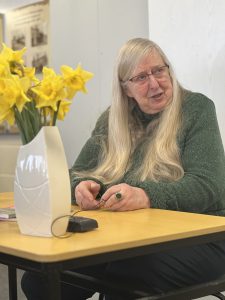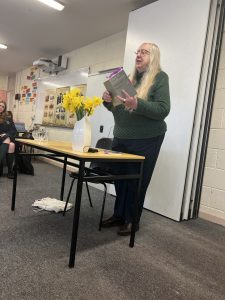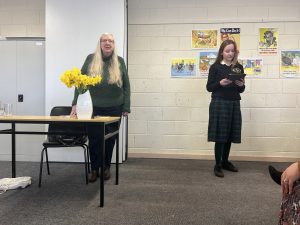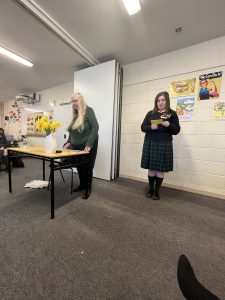 Senior Irish
Bhain daltaí na hArdteiste an-sult as ceardlann 'Caith Amach É', a dhírigh isteach ar na sraith pictiúr don scrúdú cainte. Mar is gnáth bhí an cheardlann fuinniúil, idirghníomhach, agus bhain gach duine taitneamh as! 6th year students enjoyed an Irish workshop courtesy of 'Caith Amach É', which focused on their sraith pictiúr for their oral exam. The oral exam is a very important component of Leaving Cert Irish making up 40% of the allotted marks. As usual, the workshop was energetic and interactive, great fun was had by all!

French.
Today we said 'au revoir' to Stéphanie, our visiting French Teacher from Tours-Vaucanson Secondary School in France. We thank Stéphanie for a thoroughly worthwhile visit and for sharing her knowledge and expertise with us all. Bon voyage Stéphanie.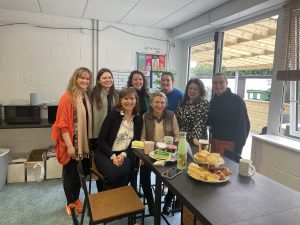 Extracurricular
Music
On Wednesday evening the Senior Choir participated in Emmanuel concert in The Helix. This event is a Secondary School Liturgical music performance with over 60 schools from across the Dublin diocese taking part. The choir had a fantastic time and we are so proud of our three talented soloists: Ishbel Daguman, Alana O'Connor and Áine Sinnott.  One piece performed by the girls 'Ode to Freedom' was composed by Benny Andersson and Bjorn Ulvaeus, members of Abba. Bjorn also sent a special message to the group via video link.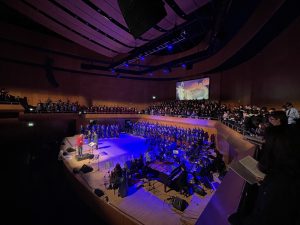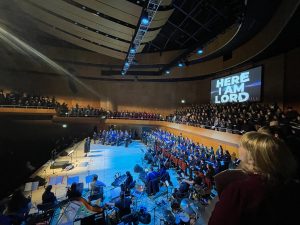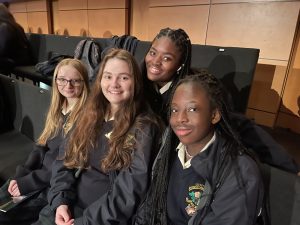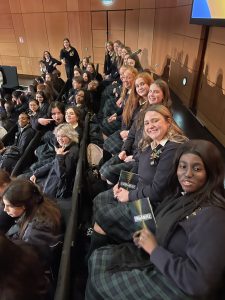 Junior Debating
Congratulations to Caoimhe O'Brien and Ella Scott (3rd year) and Grace Allen (2nd yr) who represented the school in the quarter finals of the UCD Junior Schools debates on Thursday  night.
The girls were part of the final 48 students of the competition, which 306 students entered back in October – a huge achievement.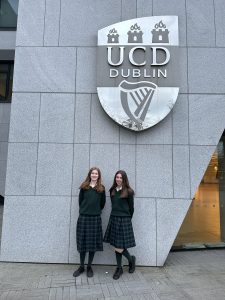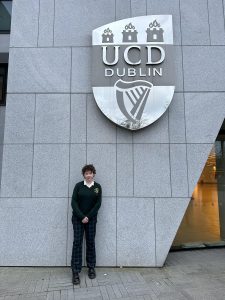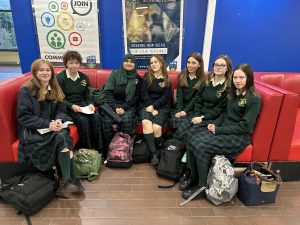 Gaelbhratach
Bhain meascán daltaí ó gach bliain taitneamh agus táirbhe as an gceardlann le Edel ó @gaellinn inné don Ghaelbhratach. The goal of the Gaelbhratach scheme is to inspire the use of Irish, not only within the classroom but also as a spoken language of the school community. Emphasis is placed upon communicative Irish and the importance of language awareness as a means of learning for students, in particular. Our coiste Gaeilge will now work on promoting the Irish language even more within our school and the wider community with the help and guidance of Gael Linn. Maith sibh.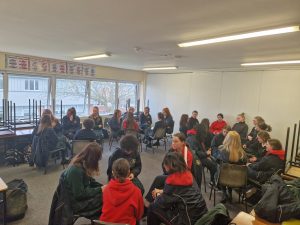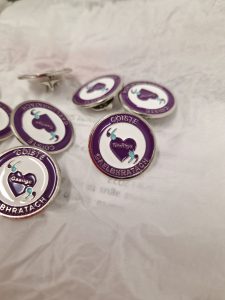 GAA
Congratulations to our under 14 GAA team whose league campaign got off to a fantastic start with a win over  Loreto Dalkey.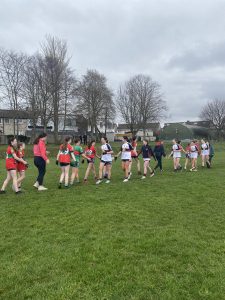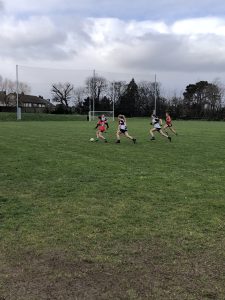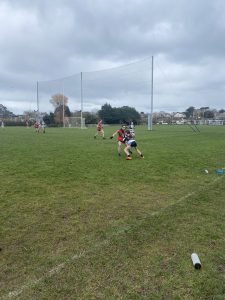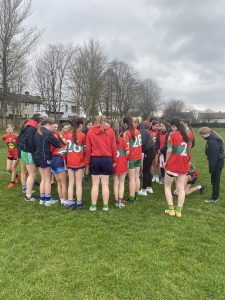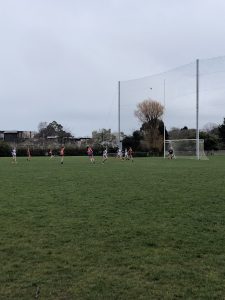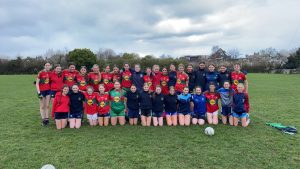 Their success continued on Friday with a comprehensive win against t Donabate Community College.
Hockey
Another busy week for our hockey teams with fantastic results for  1st years, minors, juniors and the senior A team who played on Wednesday against Mount Temple in the Northside hockey league, with each team winning their match.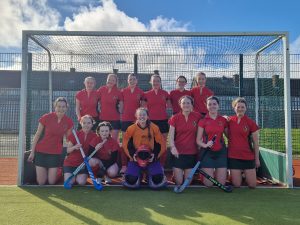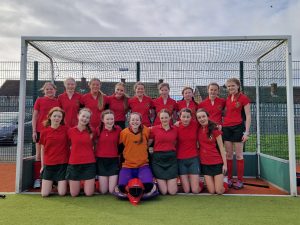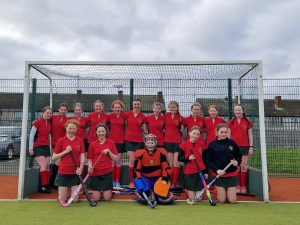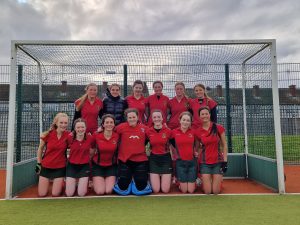 Our senior A team also had a tough playoff match against Mount Sackville for the Leinster Senior 1a division, and after an exciting match, unfortunately, lost 2-1. We wish them the best of luck in the rest of the league.
Basketball
Well done to the minor basketball team who had a fantastic win of 22-14 this week against Loreto Bray.  A special mention must be made to this team's commitment with regard to training and improving their skills.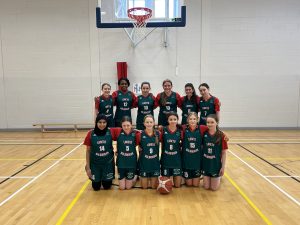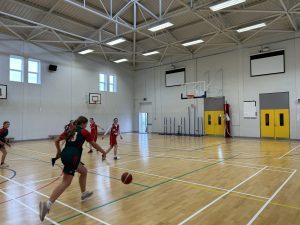 Congratulations to the Junior basketball team who are through to the Quarter Final of the East League after a successful win against St. Dominic's College on Thursday.  We wish them the very best of luck as they move forward.