September 25th
25 September, 2020
Read 937 times
A reminder that the school will be closed, as per the school calendar, on Monday next 28th September.
Class will resume 9.10 Tuesday morning.
This week we remembered 'The Sack of Balbriggan' a defining episode in the war of independence, which occurred on September 20th, 1920. Many thanks to Ms.Caffrey from the History department who recalled the events of that fateful night 100 years ago.
This week the 4A and 4B took part in the 'Develop Me'  workshops. The workshops focus on team building through fun challenges and encourage students to set personal goals to get the most out of TY.
The rest of TY will participate in the workshops next week.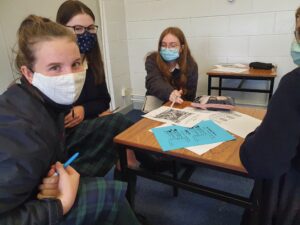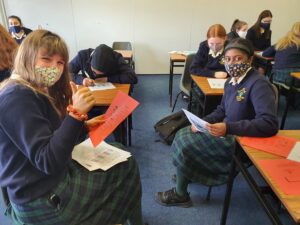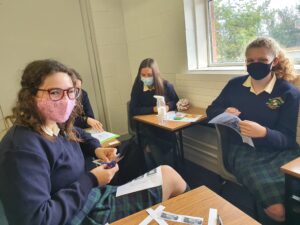 The student council held its first meeting of the new academic year on Wednesday. First on the agenda was the upcoming student council elections which will take place in the coming weeks.  The engagement of the student voice in actions and decisions which shape their learning environment is at the centre of our leadership structures. The student council plays an important role in this process. Council members are elected by their peers to represent them and work with the principal, deputy principals and staff on the various issues and topics.
Application forms for students starting in 1st year in 2021 will be available for completion online from September 25th or for download (and in hard copy on request) from that date.
The school will commence processing applications for admission on 1st October.
The school will cease accepting applications for admission on  October 22nd, at 4 pm.
Applicants will be notified in writing of the decision on their application by 12th November.
Applicants must confirm acceptance of an offer of admission by 26th November.
Failure by an applicant to accept an offer by the  26th of November 2020 may result in the offer being withdrawn.
Please refer to the school's website under the 'For Parents' tab for further information on the school's admission policy and application procedures.