STEM Success
2 October, 2021
Read 609 times
Science Awards
Congratulations to our very successful junior and senior scientists who received their SciFest, BT Young Scientist and John Hooper awards this week. The girls worked very hard last year preparing for the competions and were justly rewarded. Many thanks to their teachers  Ms.White and Mr. Higgins for all their help and encouragement.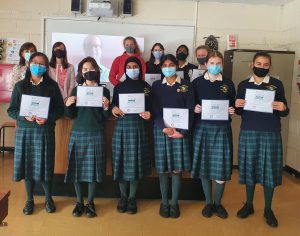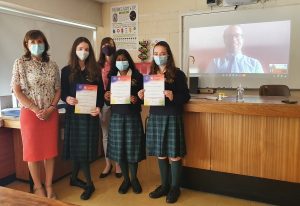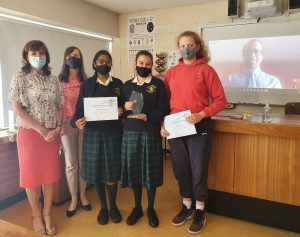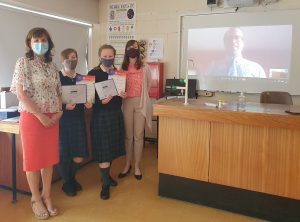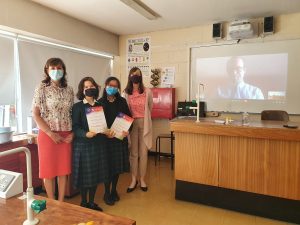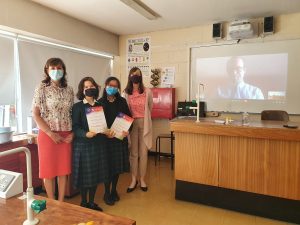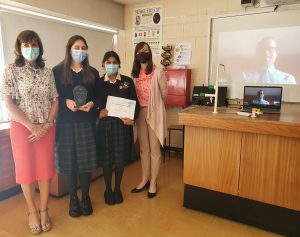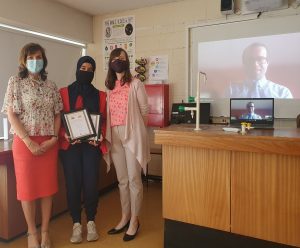 Congratulations to senior students  Claire Johnson, Hiba Shahzad and Isabella Watts whose projects have qualified for the Scifest national final which will take place in November.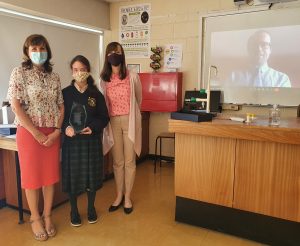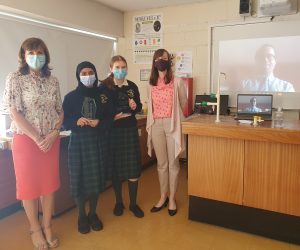 Transition Year News
TY students attended  'Develop Me' workshops this week which were delivered by an external team of professional trainers. The focus is on teamwork through fun challenges and setting personal goals to get the most out of Transition Year. The students learned a lot about themselves, and the importance of working in teams to achieve common goals.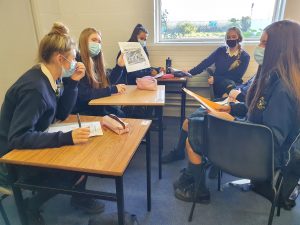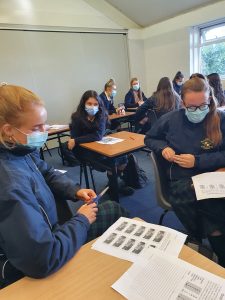 TY students participated in a photography workshop facilitated by professional photographer Tim Durham. The students really enjoyed the workshop and created some very interesting photographs.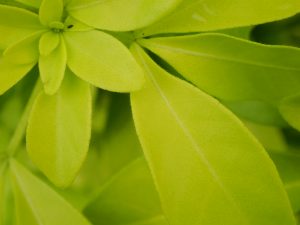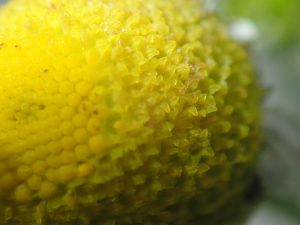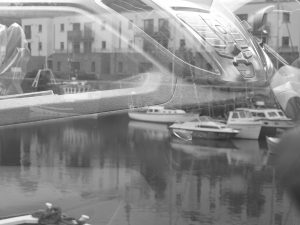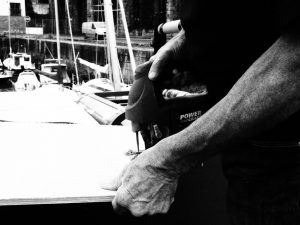 All TY students are participating in the GAA Future Leaders' Programme. The year-long module will afford the girls the opportunity to participate in five different short courses which include event management, wellbeing, nutrition, journalism, performance analysis and photography. On completion of the course, all participants will receive an overall 'Future Leaders Award' from the GAA and the PDST (professional development service for teachers). We look forward to seeing the results of this fantastic programme.
Extracurricular Activities Resume.
There was a fantastic 'buzz' on the astroturf this week as outdoor extracurricular hockey, camogie, basketball and gaelic football resumed. Senior students also had the opportunity to participate in the couch to 5K challenge.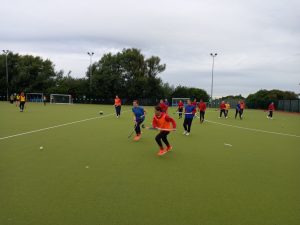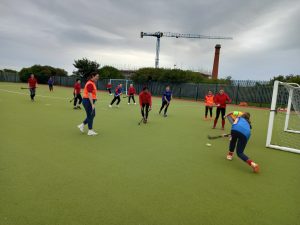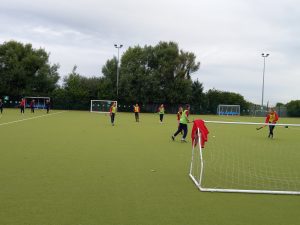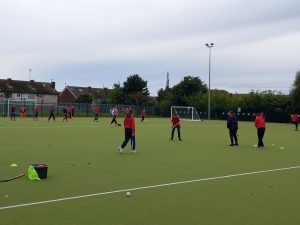 This week the staff and students said goodbye to Mr. Paul McCarthy,  who is taking up a new teaching post in Co Sligo. We would like to take this opportunity to thank him for his dedication and enormous contribution to the education of the students and to life in Loreto Balbriggan. Mr. McCarthy will be greatly missed and we wish him well in his new position.
Admissions.
Application forms for 1st year 2022 are now available on this website. Please go to the 'Admissions' tab on the main page.
Application and Decision Dates for admission to 1st Year for 2022/23
1 .  The school will commence accepting applications
for admission on 1st October 2021.
2.  The school will cease accepting applications for
admission on 21st October 2021.
3 . Applicants will be notified in writing of the decision
on their application by 11th November 2021.
4 . Applicants must confirm acceptance of an offer of
admission by 25th November 2021.