The Future looks bright
10 September, 2021
Read 1301 times
For the first time in a while there was a great sense of hope when we met up with some of the class of 2021 on Wednesday. Many of the students have secured places in TCD, UCD, DCU,TUD, Maynooth and NUI Galway,NCAD, IADT and various other Higher Education Institutes here in Ireland and abroad to study various courses from Law, Dentistry, Medicine, Science, Engineering, Teaching, and Humanities to many more. As all our students look forward to their bright futures, we are proud of  them and we know  they will make their mark in so many areas in the years ahead.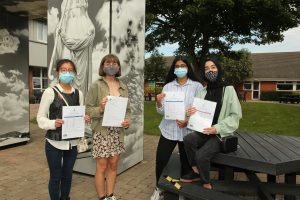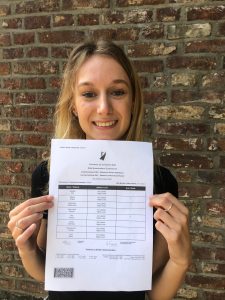 Congraulations to Selina Xu, Laura Masterson, Zainab Shahid, Iman Khan and Willemijn Bosschaert who achieved the maximum 625  points in their Leaving Certificate.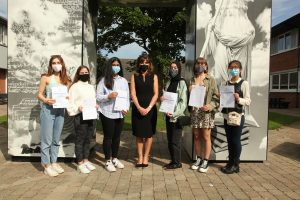 Congratulations to Cleo Gallen, Nessa Bollard, Zainab Shahid, Iman Khan, Laura Masterson, and Selina Xu who achieved over 600 points in their Leaving Certificate.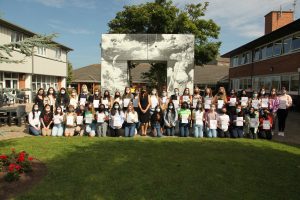 Congratulations to all our students who achieved over 500 points in their Leaving Certificate.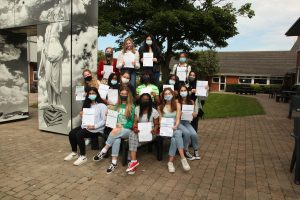 Caitlin Stewart, Zainab Shahid, Cara Sheerin, Adesewa Ugiagbe, Cleo Gallen, Lizbeni Emelu, Jenna Nolan, Katie Caffrey, Selina Xu, Iman Khan, Tami Adeleke, Eva Connolly, Aoife Hickey, Andrea Hickey and Sharon Lekiaka from Balbriggan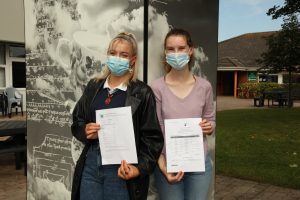 Emma Fagan and Enya Andersen from Skerries.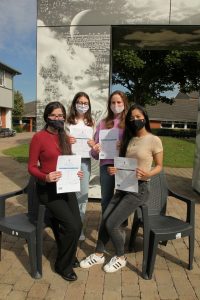 Orla Young and Marie Louise Gelera from Lusk. Aimée Lawless and Ally Gormley from Ballyboughal.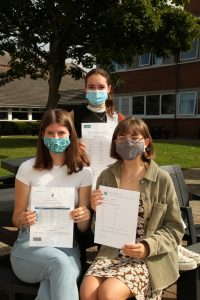 Laoise Wood, EllenKearney and Laura Masterson from Donabate.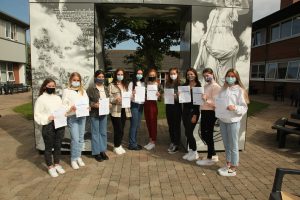 Jessica Murray, Sadhbh Mackey, Nessa Bollard, Emma Cody, Caoilfhionn NíMhadagáin Ríona Cronin, Aoife Sweetman, Hazel Austin Sally-Anne Leonard and  Aoife Brady from Rush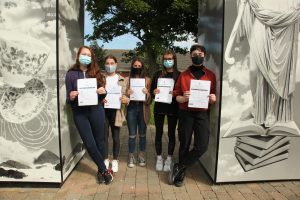 Meg Sowray and Tegan Gordon from Laytown. Abi Smith-Doyle from Clonalvy, Ellen Mellor and  Erinn Campbell from Clonalvy.
Congratulations to Isabella Watts and Hiba Shahzad won the Runner-up Best Project Award and the Accenture Maths in Science Award at SciFest@Dundalk IT for their project entitled: "The Effects of ASMR On Stress Levels and Loneliness In Teenage Girls". The girls have qualified to participate as a finalist in the SciFest 2021 National Final which will take place in November 2021.
1A and 1B attended a workshop this week, facilitated by the MOTUS learning group. These valuable workshops give young people the language to understand and manage their mental health.
The AGM of the Parents' Association will take place on Monday 13th September at 7.30 pm. All parents/guardians are invited and the guest speaker on the night will be John Doran.