The Light to Find my Truth
24 September, 2021
Read 775 times
School Mass
On Friday we had our Opening Year Mass . Father Donal Toal visited the school to lead us in celebration of the opening of the school year. The theme for the Mass was "The Light to Find my Truth" as sometimes, and in particular, during dark and difficult times, we all need a shining light to help us find what is truly important.  We would like to thank all staff and students who worked so hard to help bring together all the different strands to the celebration.  A special thanks must go to the Religion and Music Departments who collaborated together to create an inclusive and joyful service.  We would like to invite our wider Loreto Balbriggan community to watch the recording via the link attached.
Senior Student Leadership
On Wednesday we held our senior student leadership ceremony, during which the Head Girl, Deputy Head Girls, Co-0rdinators and Captains received their leadership badges. Students are strongly encouraged to take up leadership roles within the school. Senior students in leadership positions play an important part in school structures and are very positive role models for other students throughout the student body.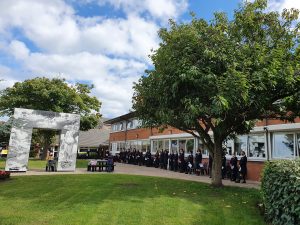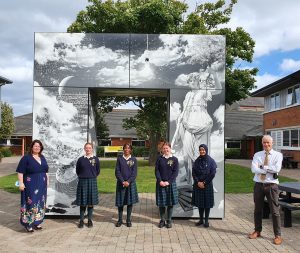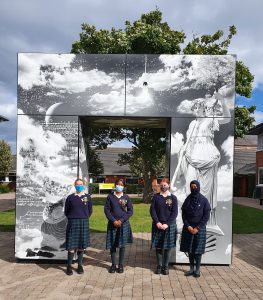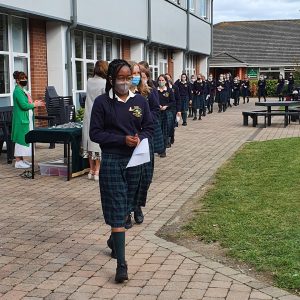 6th year students continued their training program from 5th year by developing their leadership skills through taking part in the continuation of the LIFT (Leading Ireland's Future Together) programme. They assimilated information on their particular role and started to set SMART goals for the year ahead. We wish them every success with their leadership roles.
Resilience and Wellbeing
Sixth year students attended a virtual wellbeing seminar with Shane Martin, C.Psychol.Ps.S.I. on Tuesday He focused primarily on Wellbeing and Resilience in the life of a Leaving Certificate student.  The students got a huge amount from the seminar and will be revisiting key themes in their form classes over the next two weeks.
A leader within the area of education, Shane has visited hundreds of educational institutions nationwide working with management teams, teachers/lecturers, students and parents. In February 2017 Shane addressed the Oireachtas (Irish parliament) Joint Committee on Education and Skills on the important topic of Positive Mental Health in Schools. His focus was on how schools can cultivate a culture of resilience.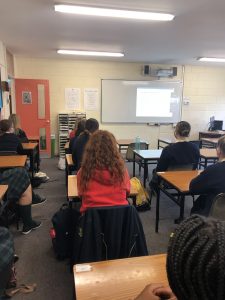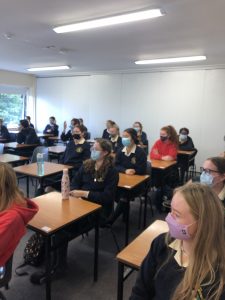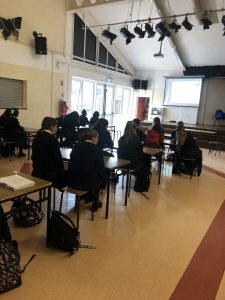 Transition Year News
All TY students attended  'Develop Me' workshops this week which were delivered by an external team of professional trainers. The focus is on teamwork through fun challenges and setting personal goals to get the most out of Transition Year. The students learned a lot about themselves, and the importance of working in teams to achieve common goals.
On Tuesday past pupil  Lisa Kelly visited the school. Lisa is a sport Inclusion Integration Officer for Dublin City Sport Wellbeing Partnership. Transition Year students participated in a range of PARA sports, such as guide running, boccia, sitting volleyball, goalball and curling. Some of the sports the students were familiar with from looking at the 2021 Paralympics in Tokyo. The students learned about how rules or methods of play in various sports are adapted for para athletes. Playing games like this gave students the chance to understand the ethos of Paralympic sport values which are determination, equality, inspiration and courage.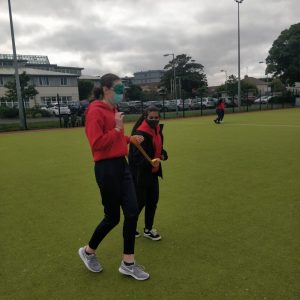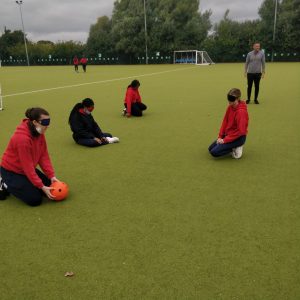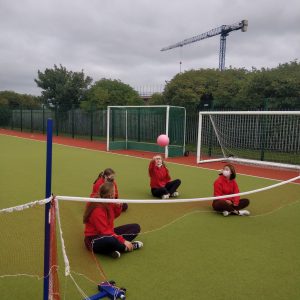 Sport
Congratulations to 
Fiona
Tolan who was recently appointed as  Girls Juvenile Captain on her drive-in at Balbriggan Golf Club. We wish Fiona a very successful year in her new role.
Last week we celebrated 'National Bike Week' Well done to all the students and staff who cycled to school.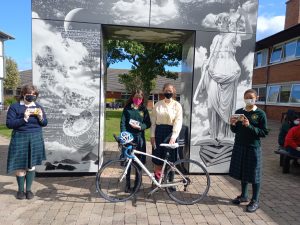 Extra-curricular
From Tuesday 28th of September outdoor extra-curricular activities will return. Each coach will have specific safety guidelines for the students to follow.
Tuesday @8am. Junior and Senior Hockey will take place on the Astro Pitch.
Tuesday @4.15pm, couch to 5K for seniors. Please meet outside the gym.
Tuesday @4.15pm, 3rd-6th years basketball will take place on the outdoor basketball courts.
Wednesday @8am. camogie for all year groups will take place on the Astro Pitch.
Wednesday@1.35pm Gaelic Football for 1st years will take place on the Astro Pitch.
Thursday @4.15pm, 1st,2nd and senior hockey will take place on the Astro Pitch.
Thursday @4.15pm, couch to 5K for seniors. Please meet outside the gym.
Senior Gaelic football U16 will return next week. The day has yet to be decided. Students will be informed.
Admissions
Application and Decision Dates for admission to 1st Year for 2022/23
1 .  The school will commence accepting applications
for admission on 1st October 2021
2.  The school will cease accepting applications for
admission on 21st October 2021
3 . Applicants will be notified in writing of the decision
on their application by 11th November 2021
4 . Applicants must confirm acceptance of an offer of
admission by 25th November 2021