Transition Year Fun
30 September, 2022
Read 528 times
Transition Year students enjoyed some bonding time at Balbriggan beach on Monday and Friday of last week during double PE. They played volleyball, rounders and frisbee on the beach and some even braved the water!!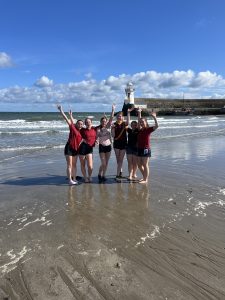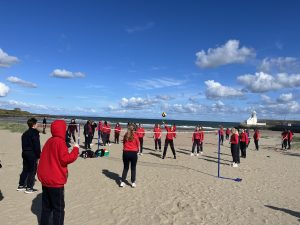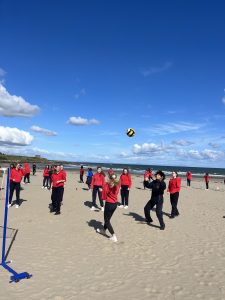 TY Adventure Trip.
180 transition year students took county Wicklow, by storm this week when they arrived at Kippure Adventure Centre for the annual TY adventure trip. The students had an unforgettable few days in the mountains enjoying many outdoor activities. Orienteering, archery, kayaking and clay shooting kept the girls busy, while their resolve was definitely tested navigating the hire wire and monster swing. New skills such as learning to make fire really caught the girls' interest while participating in the mountain navigation and wilderness survival skills. The girls really returned exhausted but all agreed that they had a wonderful time.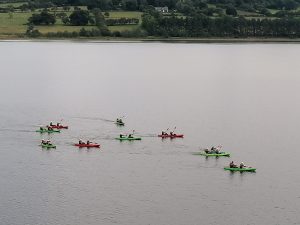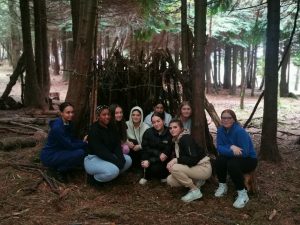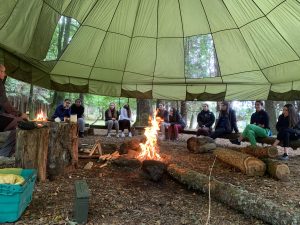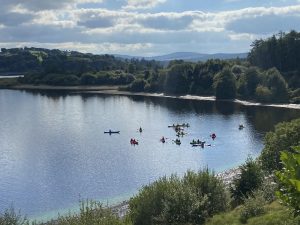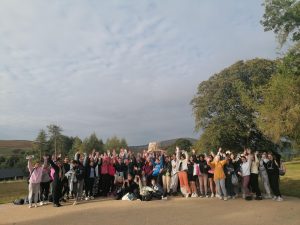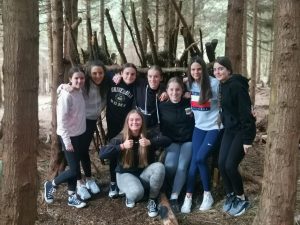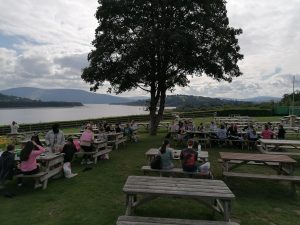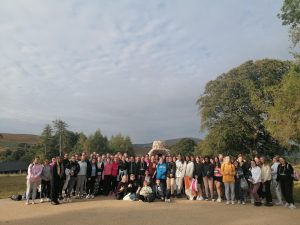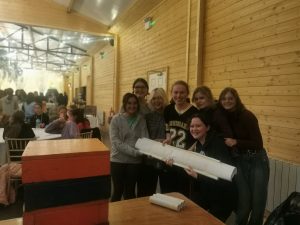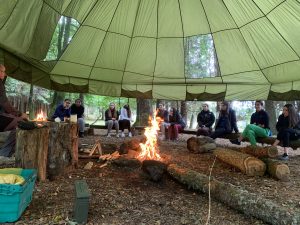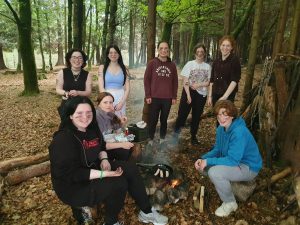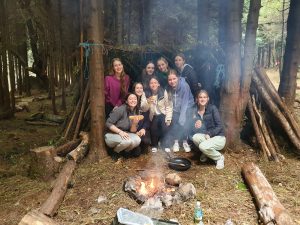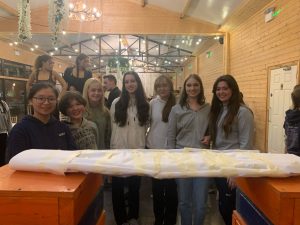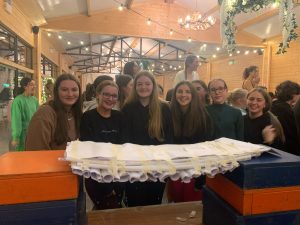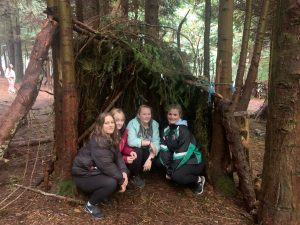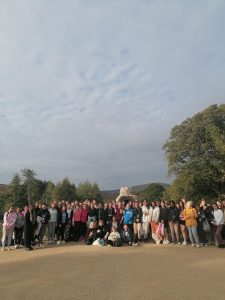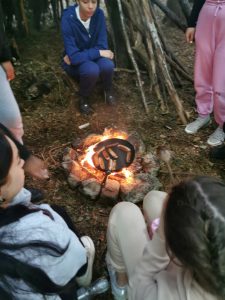 Ember
Congratulations to our Ember Team who recently attended a three day training retreat in Ovoca Manor. The eight 5th year students engaged in Faith Leadership Training. The programme is coordinated by the Archdiocese of Dublin Education Secretariat. The students were given the opportunity for reflection, to develop their capacity for leadership and bond together as a team.
The Ember Team will now act as faith leaders in the school. It was a very enjoyable three days of training. Congratulations girls on receiving your certificates and Ember badges.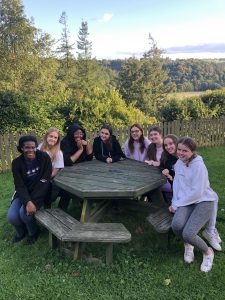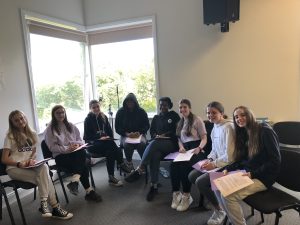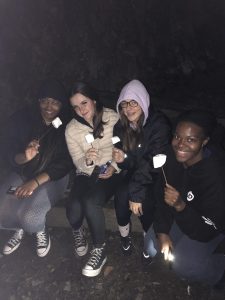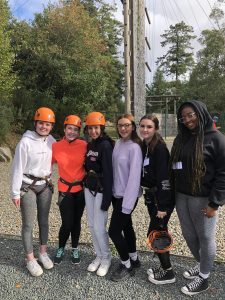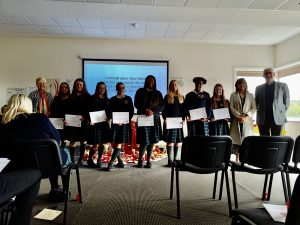 First Year News.
The first years attended an assembly on leadership on Friday. Head girls Adriana  Ciot and Aisling Patterson spoke about their own leadership journey and the qualities required to be a good leader. Then the  seven first year nominees for Student Council spoke to their peers. This was followed by the election of the three 1st year Student Council Representatives.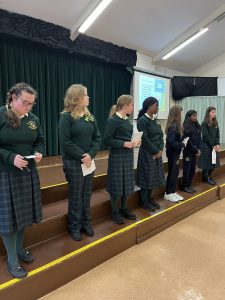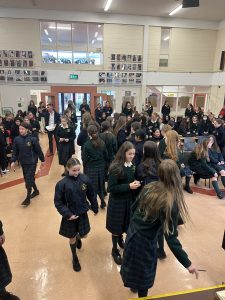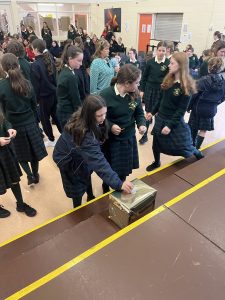 Extracurricular
Senior Gaelic
Tús maith leat na hoibre
Congratulations to our Under 19 Senior GAA team who started their season on Wednesday with a win against Holy Faith Clontarf. A great display of skill, team work and determination.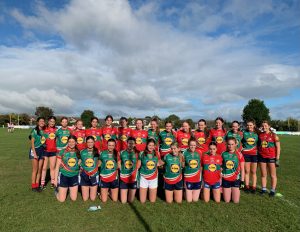 Junior Gaelic.
Week two of our county GAA blitz continued this week. There was a huge turn out from first and second years which made the event so enjoyable for everyone. Many thanks  to our TY students who are leading and managing this event.
 Congratulations also to those 2nd years who received their runner-up Leinster medals. Great start to the GAA calendar.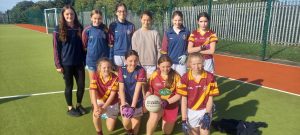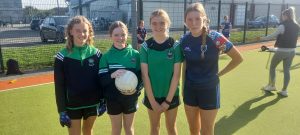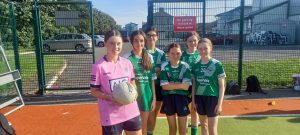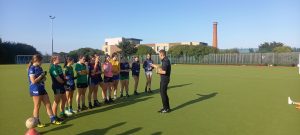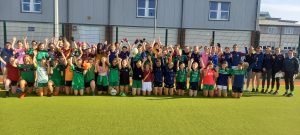 Student Council Election Results
Congratulations to the following students who were elected onto the student council by their peers.
1st Year.   Chloé Ahern. Olivia Jedrasik, Heidi Macken.
2nd Year.Tess Doherty,Emma Dowling, Emer Fanning.
5th Year. Yasmin Rasheed, Davina Gomina, Emma Parks.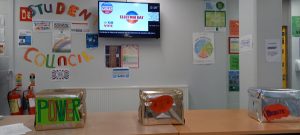 Important Reminder to Parents.
First year applications for August 2023 will go live tomorrow October 1st at 9 am. Please go to the school website to apply. www.loretobalbriggan.ie/for-parents/admissions